Adam Griffies explains why Roy Hodgson is the man to blame for England's sorry performance in the World Cup and his failure to use Reds pair Steven Gerrard and Jordan Henderson properly was key.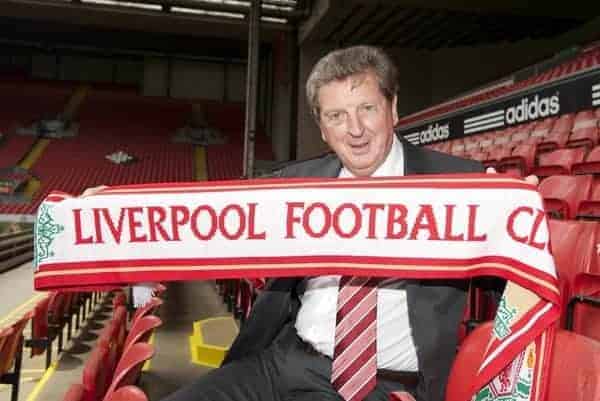 10 days after England's World Cup began, bubbling with genuine hope and positivity, they arrived back at Manchester airport. Without a win. Bottom of the group.
The inquest into what went wrong begun after the Uruguay defeat but unfortunately, specifically within the mainstream media, most fingers will be pointing in every direction but the right one.
Players, players, players. England haven't got the players.
England, with 22 of their 23-man squad playing regularly in the strongest league in world football, haven't got the players. England, with their starting team against Italy worth roughly £200 million (minimum), haven't got the players. Yet Mexico, Chile, Algeria, Nigeria, Costra Rica and Greece all progressed to the second round.
But of course, they do have the players. 'They have easier groups; we were in the group of death', you say? Costa Rica. They negotiated England's group pretty smoothly. They topped it in fact. Although that's irrelevant, because they have all the players.
What most of those teams have, that England distinctly lacked (and have been without for some time now), is cohesion; a tactical edge which allows them to dominate football matches structurally, and acts as a platform for the abundance of attacking talent to express itself. As long as we continue to dawdle in football's dark ages, the so-called lesser nations will carry on developing tactically, and subsequently surpass us.
But for the odd player, the minnows don't, and probably never will, possess an overflowing pool of talent. So they find ways of overcoming that. Most of the time, they are perfect tactically, lessening their need to rely on individuality and raw talent. Talent they simply haven't got.
So, onto the blame game.
Just to make you sit up and take notice, I won't be starting with who you think. I'll begin with the faceless fools who appointed him as England manager: the FA. The people who (somehow) hold the keys to the nation's football future. Until they have the courage and conviction to place a proper, progressive coach at the helm of English football, the national team will do nothing but sink further.
The man currently in the driving seat, weighing us down, is of course Roy Hodgson. Roy Hodgson. Disheartening isn't it. After he effortlessly brought sorrow to Anfield for a brief, but far-too-long, period a few years ago, I didn't think my antipathy for the man and his footballing 'ideas' could grow any more severe. But it's happening. The way he sets his teams up is archaic; it always has been. From Malmo and Inter Milan, through to Finland and Liverpool. His philosophy is everything I hate about the game.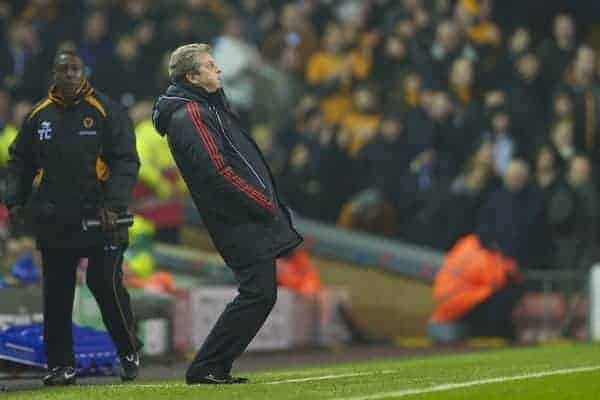 Lovely man though. Important people on my television keep telling me.
Those who say England played well against Italy in the opening game are definitely wrong. As a team, England didn't. A few talented individuals did. That's different.
As a collective, England were outmanoeuvred, particularly in the middle of the pitch. Pirlo floated about and directed the game with ease, backed up heartily by Daniele De Rossi and Marco Verratti; Antonio Candreva and Claudio Marchisio drifted in cleverly from the sides, to completely overwhelm and outnumber England centrally. Roy sat motionless, watching the inevitable unfold.
Most complaints after the game were of a similar nature: England didn't keep the ball well enough. 'Expert' pundits blamed a few different players for this. Not one mention of the manager though. Of course not. If we hadn't have been so outnumbered in central midfield, would we have struggled so much to keep the ball? No. So whose fault is that? Who places the players in a system?

That brings me nicely onto Hodgson's illogical use of Steven Gerrard and Jordan Henderson as a holding pair in midfield. The Liverpool duo were left ridiculously isolated, tasked with distinguishing an interchanging Italian mid-section. I'm confident this was key to England's issues.
Henderson, at Anfield, has just completed the best season of his career, utilising his boundless energy in a box-to-box central midfield role. Gerrard has found a new lease of life in a red shirt, thanks to Brendan Rodgers' tactical nous, stationed in front of the defence and behind two dynamic central players. This allows him to control matches from the rear of play with his vast passing range, whilst being shielded by two athletes in front.
Blessed with an ounce of sense, Hodgson would have mirrored Liverpool's 4-3-3 to get the best out of both Gerrard and Henderson. Alternatively, a midfield diamond would have worked similarly.
But instead, he played them as a flat, inflexible pair, simultaneously handcuffing both players. Henderson wasn't given the license to use his endless dynamism and affect play at both ends of the pitch. Gerrard, with Hodgson's team unable to retain the football, wasn't allowed to dictate play. The straight lines, so synonymous with England in recent years, were more prevalent than ever.
Cesare Prandelli, less than an hour after narrowly missing out on qualification, offered his resignation as Italy coach. The honourable thing to do. Hodgson insists on stealing a living. And what a living it is. According to reports, Hodgson is paid £3.5 million per year, making him the second highest earning manager at the World Cup. It takes the 66-year-old just under two weeks to rake in what Mexico Coach Miguel Herrera earns in a year. Scandalous. Nauseating.
Adam Griffies (@whatahitsonlfc on Twitter)