With the World Cup fast approaching, Jack Lusby looks at which Liverpool players should be in your Fantasy Fanager World Cup fantasy team.
Football Fanager is the best fantasy football system operating for the 2014 Brazil World Cup.
Given £200 million to select the finest World Cup squad from the tournament's stars, Football Fanager allows you to compete with friends and other managers around the world.
With Liverpool's players fresh off the back of a hugely impressive 2013/14 Premier League season, Brendan Rodgers' charges represent great, in-form selections for your World Cup fantasy team.
So, which Liverpool players should be in your World Cup fantasy team?
Steven Gerrard (England)

As a guaranteed starter (+2 points a start in Football Fanager) under Roy Hodgson for England, Steven Gerrard is a prime choice for any World Cup fantasy team.
With 13 goals (+5 points) and 13 assists (+2 points) in the Premier League last season, and as one of the main contenders when it comes to the Three Lions' set pieces, Gerrard will likely contribute hugely to your points tally on both counts.
Roy Hodgson's men will hope to get through to at least the last 16, suggesting that Gerrard's points will continue to mount up for a long spell.
The England captain is a snip at just £6.6 million, and would provide great value in your fantasy midfield.
Raheem Sterling (England)
England forward Raheem Sterling would represent somewhat of a wild-card choice for any fantasy manager, having not started any of the Three Lions' warm-up friendlies prior to the tournament.
However, at £11.4 million, Sterling may end up a bargain signing for your fantasy team, as he became a key player for Liverpool towards the end of 2013/14.
Able to spearhead an attacking midfield for Hodgson, Sterling can provide goals and assists, whilst his underrated defensive work would help in terms of clean sheets (+2 points for a midfielder) for your fantasy team.
Kolo Toure (Ivory Coast)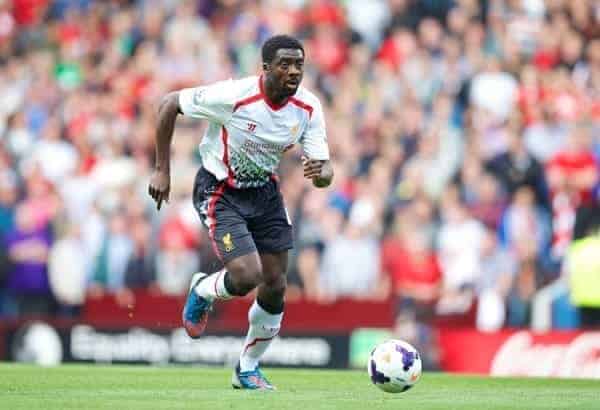 Not a starting choice under Brendan Rodgers at Liverpool, but Ivorian centre-back Kolo Toure will be a key man for Sabri Lamouchi's Ivory Coast side at the World Cup, providing he recovers from his current bout of malaria.
With a relatively easy group including Japan, Colombia and Greece, the Ivory Coast will be confident of coming out on top to compete in the knockout stages.
Greece, an incredibly weak attacking side, will surely represent an easy clean sheet (+5 points for a defender) for the Elephants, and Toure's defensive work—at a bargain £3.52 million—will be key.
Luis Suarez (Uruguay)
A hefty fee of £52 million adds great weight of expectation on the shoulders of Uruguayan maverick Luis Suarez, but as he has shown in the Premier League in 2013/14 for Liverpool, he is every bit worth the money.
Scoring almost a goal a game—31 in 33—for the Reds last season, and also representing their most creative outlet—making 87 chances for his teammates—Suarez should be your main man this fantasy World Cup.
Daniel Sturridge (England)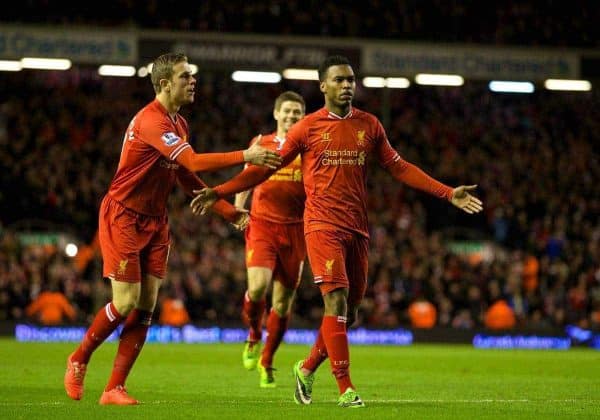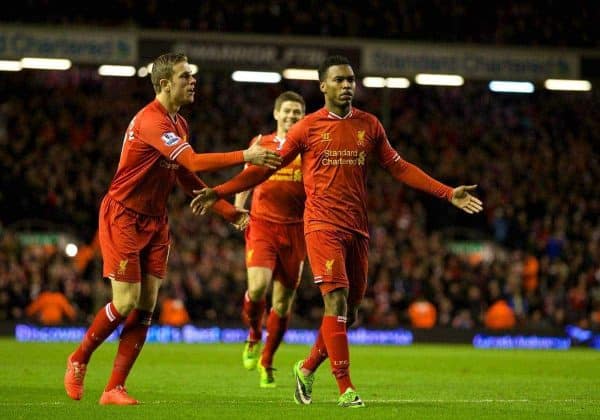 A mighty 21 goals in 29 games for Liverpool last season proved Daniel Sturridge's top-class credentials, and the 24-year-old is now established as England's main striker coming into the World Cup.
The ex-Manchester City man will undoubtedly start every game for the Three Lions, barring injury, and his goals will be vital if England have any hope of progressing through the tournament.
Elsewhere, seven assists as a No. 9 in 2013/14 is no mean feat, either.
For the striker, £17.6 million is a meagre fee; Sturridge will start and score with aplomb.
Mamadou Sakho (France)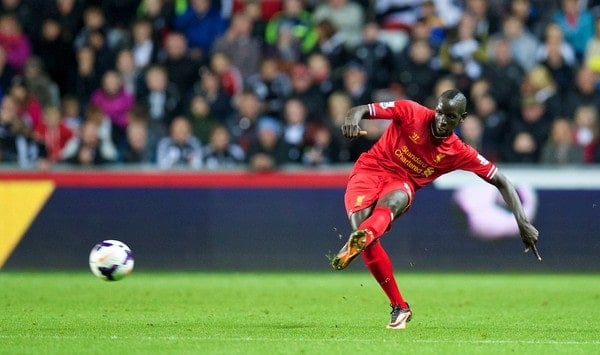 Established, alongside Laurent Koscielny, as Didier Deschamps starting centre-back for France, Mamadou Sakho finds himself in a hugely attractive position for any fantasy World Cup manager.
The 24-year-old was blighted with injury problems throughout 2013/14, but impressed whenever he appeared in a Liverpool shirt.
Gifted the easiest group by far, on paper, this World Cup, France will surely progress through to the knockout stages—keeping clean sheets on the way—and £16.72 million man Sakho will be at the heart of every performance for Les Bleus.
We've selected our World Cup fantasy team, now come join us by selecting yours at FootballFanager.com.