The Premier League fixtures for season 2014/15 have been released, with Liverpool beginning the season at home to Southampton. The Reds' first away game is at Manchester City.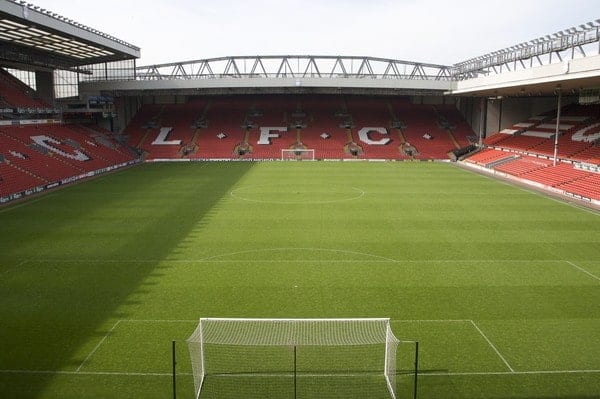 Brendan Rodgers' side face a tough first month, with trips to City and Tottenham following the first game at home to Southampton.
Matches against Manchester United usually take place at Anfield first but this season are switched, with the visit to Old Trafford in mid-December just days after the final Champions League group game.
Merseyside derbies take place in September and February, again switched from usually being at Goodison first.
In another reverse of last season, Crystal Palace are at Anfield in the penultimate game, while Liverpool end the season away to Stoke City. Four of the last six fixtures are away.
Key Games:
Everton Home: September 27
Everton Away: February 7
Man United Away: December 13
Man United Home: March 21
Boxing Day: Burnley (a)
New Years' Day: Leicester City (h)
The first games will take place on August 16th, with the season ending on Sunday, May 24th.
FULL FIXTURES
August
16 – Southampton (H)
23 – Manchester City (A)
30 – Tottenham Hotspur (A)
September
13 – Aston Villa (H)
16/17 – CL Matchday 1
20 – West Ham United (A)
24 – League Cup third round
27 – Everton (H)
30/1 Oct – CL Matchday 2
October
4 – West Bromwich Albion (H)
18 – Queens Park Rangers (A)
21/22 – CL Matchday 3
25 – Hull City (H)
29 – League Cup fourth round
November
1 – Newcastle United (A)
4/5 – CL Matchday 4
8 – Chelsea (H)
22 – Crystal Palace (A)
25/26 – CL Matchday 5
29 – Stoke City (H)
December
2 – Leicester City (A)
6 – Sunderland (H)
9/10 – CL Matchday 6
13 – Manchester United (A)
17 – League Cup fifth round
20 – Arsenal (H)
26 – Burnley (A)
28 – Swansea City (H)
January
1 – Leicester City (H)
3 – FA Cup third round
10 – Sunderland (A)
17 – Aston Villa (A)
21 – League Cup semi-final, first leg
24 – FA Cup fourth round
28 – League Cup semi-final, second leg
31 – West Ham United (H)
February
7 – Everton (A)
10 – Tottenham Hotspur (H)
14 – FA Cup fifth round
21 – Southampton (A)
28 – Manchester City (H)
March
1 – League Cup final
3 – Burnley (H)
7 – FA Cup quarter-finals
14 – Swansea City (A)
21 – Manchester United (H)
April
4 – Arsenal (A)
11 – Newcastle United (H)
18 – Hull City (A)
18 – FA Cup semi-finals
25 – West Bromwich Albion (A)
May
2 – Queens Park Rangers (H)
9 – Chelsea (A)
16 – Crystal Palace (H)
24 – Stoke City (A)
30 – FA Cup final