Brendan Rodgers says he expects an "extremely competitive" Premier League season, but hopes to bring in players to secure Liverpool more goals.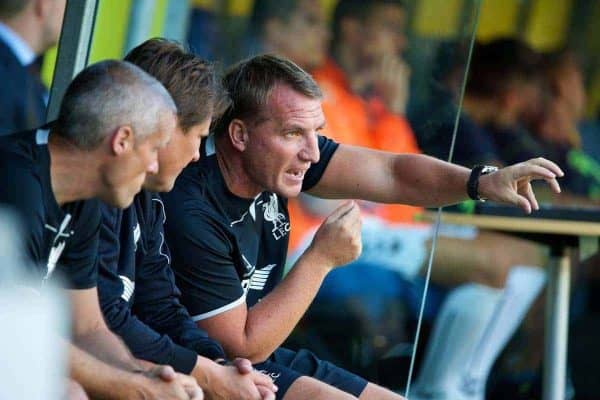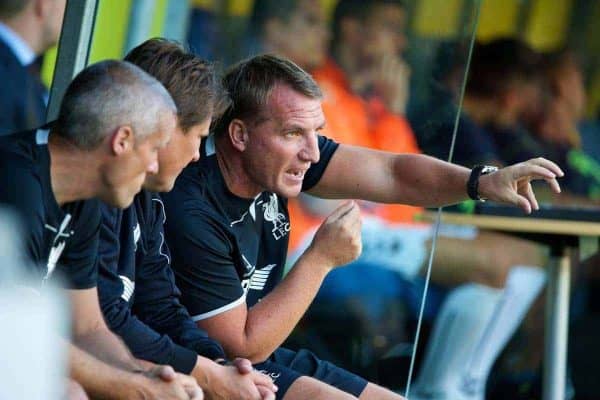 The Reds finished 2013-14 with 101 goals, just one less than league winners Manchester City and 30 more than third place Chelsea.
In a season of rampaging attacks and exciting football, Liverpool tore through Premier League defences to narrowly finish second in the league.
Now Rodgers expects the teams around Liverpool to strengthen over the summer, but believes his youthful side are strengthening too and the club are bringing in players who can add to their goal tally.
"This year, we know it's going to be extremely competitive," Rodgers told the club's official website. "Every team will strengthen and we'll be exactly the same. But the beauty for us is that we're a young group and we're bringing in young players that are hungry.
"We will progress again from last season. It's going to be a really exciting season. I've seen development in the players already in the short period of time that we've been back. This season we have the belief to go along with the quality.
"We want to improve and continually improve. We're working very hard behind the scenes, as we always do, in terms of getting the best quality players into the club.
"It's looking at the players that can come in and add the goals and add to our game. That's something that we will always look to continue to do at the club."
Liverpool have already signed forwards Rickie Lambert and Lazar Markovic this summer, as well as creative attacking midfielder Adam Lallana and central midfielder Emre Can.
Rodgers was speaking after watching his side lose their opening pre-season match of the summer, going down 2-1 at Brondby.
The occasion was a chance for defender Daniel Agger to return to his former club, and despite speculation linking him with a move away from Anfield and limited first-team opportunities last season, Rodgers reaffirmed that Agger is still needed at Anfield.
"He has been out injured for a number of games – some of that has just been unfortunate," the Northern Irishman added. "He's an excellent player, an international captain and he's had a very good career at Liverpool.

"He's at a good age, 29, and his experience can be good for us this season. He signed a new contract last season. He has just been unfortunate with injuries.
"You saw tonight in the first half that he's an excellent player, a very good footballer and someone that is an important member of our squad."
Liverpool continue their pre-season preparations with a game at Preston North End this Saturday, 19th July. Kick-off is 3pm.
Which attacking players in world football would you like to see Liverpool add to the team this summer? Let us know your thoughts in the comments section below.