Liverpool are close to completing deals for Lazar Markovic and Divock Origi ahead of Luis Suarez's departure to Barcelona this week.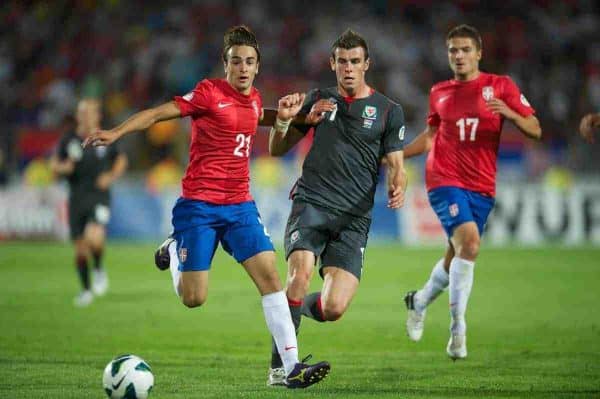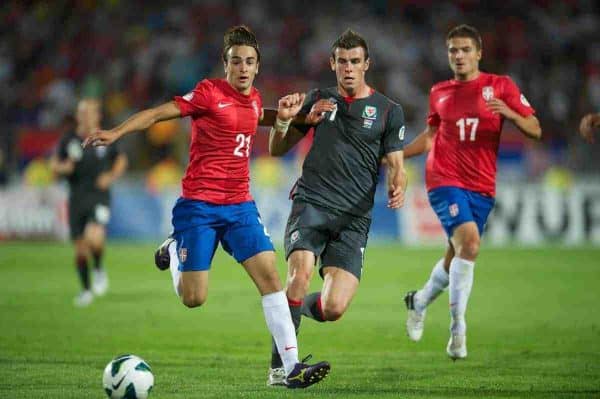 Reports on Sunday emerged from Portugal that Liverpool had agreed a deal for Serbian attacker Markovic, which is now being reported by BBC Sport and The Times.
Liverpool are reported to have agreed a £25 million deal with Benfica for the 20-year-old who can play anywhere across the front three, predominantly from the left.
Meanwhile, Belgium forward Divock Origi's deal was apparently agreed prior to the World Cup with his current club, Lille. Reports over the past fortnight have suggested he will be loaned back the French club for the season.
"Liverpool have agreed a deal with Lille for Belgium striker Divock Origi and are in advanced talks to sign Serbia winger Lazar Markovic from Benfica," writes BBC's Ben Smith.
"Both moves are taking place as Liverpool prepare to sell striker Luis Suarez, 27, to Barcelona for £75m," he explains.
Origi's fee could rise to just below £10 million.
Smith also provides an update on Liverpool's move for Alexis Sanchez. The Chilean forward is wanted at Anfield to replace Suarez but the player himself is reportedly not keen to be involved directly in the deal.
Sanchez is also subject of interest from Arsenal and Juventus but Liverpool hope to persuade 25-year-old of a move to Merseyside.
The Telegraph's Jeremey Wilson writes that Arsenal are favourites to sign Sanchez but that Liverpool remain hopeful of persuading him to join them:
Liverpool would also like to sign Sánchez and have had talks with his representatives but may have to settle for a straight cash sale of Suárez. It is understood that Arsenal have a deal agreed in principle with Sánchez but, with Liverpool also interested, Barcelona's asking price may well rise beyond £30 million.
The Telegraph's Chris Bascombe, a Merseyside based reporter, claims Liverpool have not given up hope of signing Sanchez and it's that which is holding up Saurez's move:
Confirmation of Luis Suárez's move to the Nou Camp is being delayed until Liverpool receive a firm decision from Sánchez on his future. The Merseyside club has not been discouraged in its pursuit of the striker, but are ready to move on to alternative targets if they are informed Sanchez is not interested.
It looks set to be a busy week on Merseyside, with the non World Cup players all returning to training on Monday.
Meanwhile, Emre Can has revealed that he will wear squad number 23 at Anfield.