Liverpool return to the Champions League for the first time in five years this season, and will learn their opponents for the 2014/15 campaign on Thursday.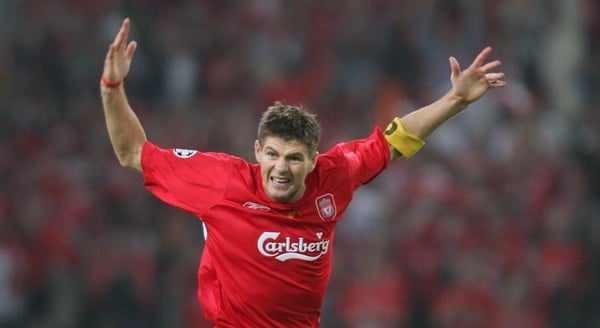 The Reds will be drawn in pot three, meaning a potentially tough group featuring one of Europe's heavyweight sides.
We asked the This Is Anfield writers who they'd like to see Brendan Rodgers' side drawn against. Have a read of their thoughts and let us know who you want in the comments below.
---

Jack Lusby: ATLETICO MADRID – Liverpool drawing Atletico from Pot 1 would throw up an interesting and competitive challenge – the main reason we're there for in the first place!
I see colossal similarities between the success Diego Simeone has achieved in La Liga and the ambitions of Brendan Rodgers—much like with Jurgen Klopp at Borussia Dortmund and it would be great to see to two go head-to-head.
---

Adam Griffies: BARCELONA – Everyone's going to say this, aren't they? It'd just be great to see our mate Luis finally get to taste an Anfield Champions League night, even with him lining up for the wrong team. He'd cry. We'd beat them too; I'm confident of that. Our penetrative pace would scare them to bits. Forget your forecasted comfortable routes through the group; have faith in the Reds, because games like this are what European football is all about.
---

Rebecca Parry: ROMA – Would love to kick off our return to the Champions League with a history-filled encounter. A classic fixture to get the campaign going.
---

---

Henry Jackson: BAYERN MUNICH – I believe Pep Guardiola's side are still the best team in Europe and the team to beat in 2014/15, despite Real Madrid's incredible spending. It will be great to see Brendan Rodgers pit himself against a coach with a similar philosophy to his, and also to see how Liverpool fare against the most formidable side around. A trip to the sensational Allianz Arena is an added bonus too.
---
Oliver Smith: ANDERLECHT – It should be easy to pick up six points against them and a trip to Belgium in midweek won't be too taxing, allowing the players to be fully fit for the Premier League at the weekend. We've faced them six times before, winning five times and losing only once, and I'd fully expect that good record to continue if we faced them in this season's Champions League.
---
PJ Vaughan: ATHLETIC BILBAO -Firstly we would get to play in the new San Mames so it would be somewhere new but also because of Athletic values, which are unique in the modern game.
---

Tom McMahon: BORUSSIA DORTMUND – Who wouldn't want to see Europe's greatest fans come head to head on the biggest stage? Both teams play with flair and panache, making a clash thrilling to watch even for a neutral. An away trip to the Noeth Rhine-Westphalia in Germany isn't to be sniffed at either.
---

Simon Collings: AS ROMA – Although not a great side, the Romans have played a big part in our European history so to create another memorable night in the Italian capital would be special. A true European venue, on its day the Stadio Olimpico boasts an impressive atmosphere that no doubt Gerrard, Sturridge, and even Balotelli would thrive in!
---
Ian Clarkson: BARCELONA – I would love to draw Barca and see Luis here again at Anfield. The emotion and drama would be seismic and have truly worldwide appeal.
---

---

Joseph Copeland: REAL MADRID – I would love to face the Spanish powerhouse. If you want to be the best, you've got to beat the best. What better place to start than with the reigning Champions of Europe?
---
Who do you want Liverpool to get in the draw on Thursday?