Liverpool beat AC Milan 2-0 in Charlotte on Saturday night courtesy of goals from Joe Allen and Suso.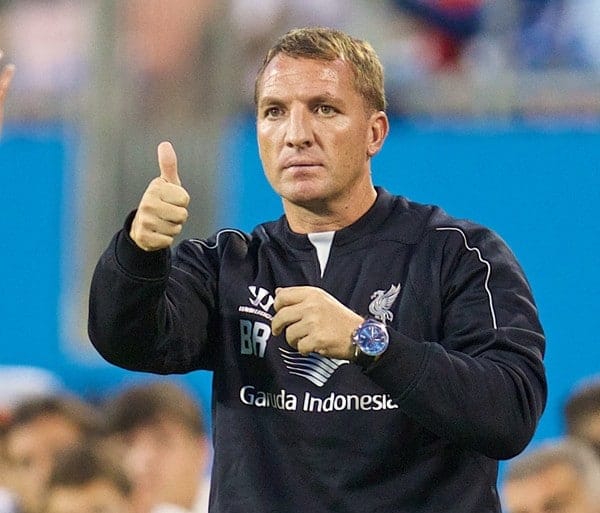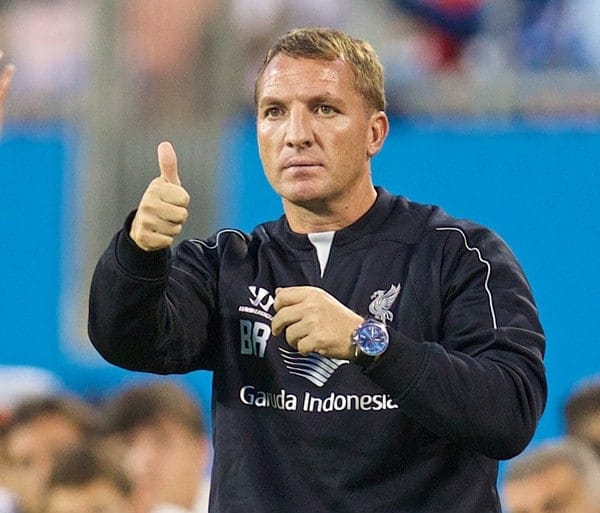 Over 69,000 supporters packed the Bank of America Stadium, with Brendan Rodgers' side having already been secured a place in the 'Guinness International Champions Cup' – against none other than Manchester United.
With that game taking place less than 48 hours after this, Rodgers made plenty of subs in the second half.
Watch the goals and highlights below, read a full match report here.
1-0: Allen (17′)
http://youtu.be/J5iVU3h2-eo
Rickie Lambert Penalty Miss (27′)
http://youtu.be/r1t0M_pEe-Y
Joe Allen Gets Stuck In
http://youtu.be/HURmAbX6WEU
2-0: Suso (90′)
https://www.youtube.com/watch?v=y_8K99P4HFE
Simon Mignolet Save (90′)
http://youtu.be/3OOvBTwTH28