Liverpool are reportedly lining up a move for Mario Balotelli if their ambitious pursuit of Radamel Falcao doesn't materialise. We get the opinions of the TIA writers on whether the enigmatic Italian would be worth the trouble.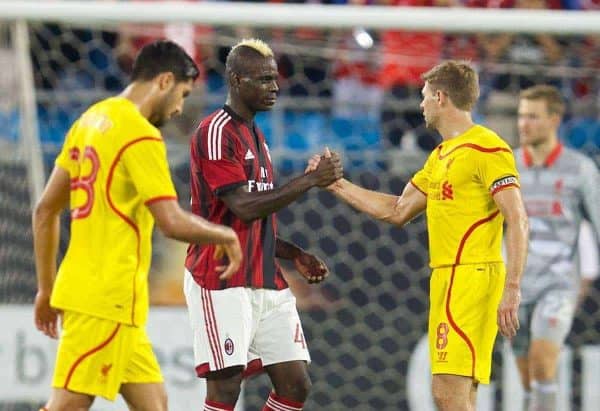 It's a mixed response with some interesting opinions, have a read, vote in the poll and let us know your thoughts in the comments below.
Jack Lusby:

YES – There are very few complete forwards in world football (Falcao amongst them) and I believe Balotelli is one of them. Having just turned 24 there's huge scope for development and adjustment under Rodgers at Liverpool which is frightening. He'd be a huge success.
---
Rebecca Parry:
NO – Underlying attitude of a troublemaker which gets in the way of his talent. Too much of a risk, especially with the media trouble we've had over the last few years with Suarez. Long term risks outweigh the short term goal contribution.
---
Aaron Cutler:

YES – I would sign Balotelli ON LOAN, with a view to a permanent deal. His footballing qualities are undeniable but questions persist over his character and work-rate. I'd want a season to asses those before committal.
---
Adam Griffies:

NO – A strange, strange link. Doesn't strike me at all as a Brendan Rodgers player. Very much an individual; one or two of the ten things he tries will come off. He's Suarez without the work-rate, team ethic and consistent output. Better suited targets out there.
---
Matt Ladson:

YES – He's 24, 6ft 2, strong, quick, aggressive (in the right way), scores goals from inside the box, outside the box, outmuscles defenders, has CL, PL and WC experience, he's Italy's first choice forward and potentially available for less than £20 million.
---
Dan Holland:

NO – Brendan Rodgers' Liverpool is built on team spirit, work ethic and togetherness. His ego could cause disharmony in the ranks and bring out the bad side of Daniel Sturridge as their personalities could very easily clash and create two individuals rather than a partnership.
---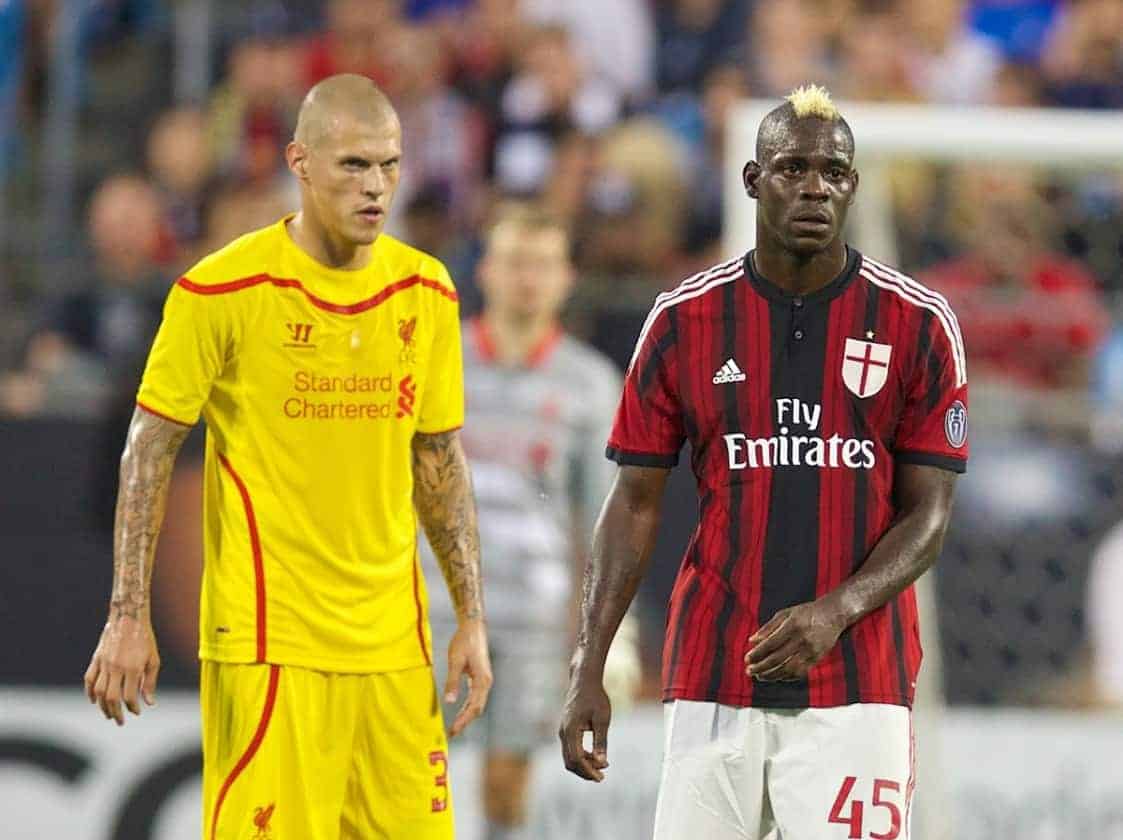 ---
Jeff Goulding:

YES – At 24, he's yet to peak. He offers the obvious attributes: he's a winner; scores goals; has power; strength; aggression. But he offers something else. Something we've lost with the departing Suarez. Unpredictability. Opponents never knew what Luis was going to do next. Mario has that too. He'll need careful management, but he's worth it. Go get him Brendan.
---
Jim Fishlock:

NO – Balotelli goes against everything Rodgers is trying to build. He's toxic in the dressing room and around the training ground; bombed out of every club he has been at. When you see the likes of Sterling, Henderson, Sturridge and Coutinho running themselves into the ground you can see that the team comes first – that's the ethos. Balotelli is all about himself, yes is has ability and yes he can get on a streaky run of goalscoring fun but for me, the con's considerably outweigh the pro's.
---
Henry Jackson:

NO – He's clearly very talented but he's not so special that he's worth taking a gamble with. He is inconsistent, a disruptive influence and a ticking time bomb.
---
Oliver Smith:
NO – He wouldn't be worth the trouble. After the fiascos that we had to endure with Luis Suarez, we need another dependable striker like Sturridge, who is just a genius, not a flawed genius.
---
Steven Harris:
No – Too individualistic to be a team player and, most importantly, why feed another potential media circus now that our most controversial (albeit brilliant) player of the last couple of years has left for Barca.
---
Tom McMahon:

NO – While he's world class on his day, he's also too much of a live wire to risk ruining the squad's mentality and team cohesion which Rodgers has been building for the past two seasons. There's better, albeit more expensive, options out there which will be more polished and less of a risk.
---
Joseph Copeland:
NO – He is a frighteningly combustible character. He would take more man-management then Luis Suarez did, which is saying something. While his goal return at Milan has been strong (30 goals in 54 appearances) I would stay clear of him. He has a lot of talent, but he is too prone to mentally checking out of games and losing his cool. But, if there is a man to tame him, it could be Brendan Rodgers.
---
Marco Lopes:

YES – It's conditional, of course. Yes, he's a troublesome character. But Rodgers is no stranger to a couple of complicated players and I'd back the manager in this case. Besides, Balotelli's footballing abilities speak for themselves – he scores goals, he has unpredictability in his play. He's experienced at 24. He was man of the match in Man City's FA Cup win. The fact that he's complicated means Rodgers has licence to keep him in rotation with Sturridge, which plays better into keeping them both happy. A loan is a largely risk-free solution, and while people are concerned about him in the dressing room, Man City did just fine winning trophies with him in it.
---
[poll id="233″]