Liverpool and England international midfielder Adam Lallana says he is nearing complete match sharpness after coming through Saturday's 1-1 draw with Everton at Anfield.
https://www.youtube.com/watch?v=447ii6boiB4
The 26-year-old played the full game as Phil Jagielka's 90th minute strike cancelled out Steven Gerrard's second-half free-kick to share the points in the Merseyside derby.
A knee injury picked up during a training session on Liverpool's pre-season tour of the USA forced Lallana's Reds career to be delayed, making his debut in Liverpool's 1-0 defeat to Aston Villa earlier this month.
Another good performance against Everton on Saturday was followed by Lallana telling the club's official website that he almost feels back to normal.
"After every game I'm feeling more comfortable," he said. "I just want to keep working hard and I still feel I can improve even more, get better and put in better performances.
"I don't want to make excuses, but I did miss pre-season. It's a valuable part of getting the rustiness out. It's just going to be with game time now.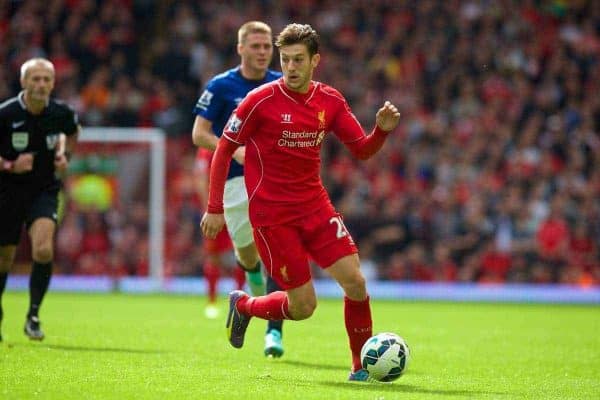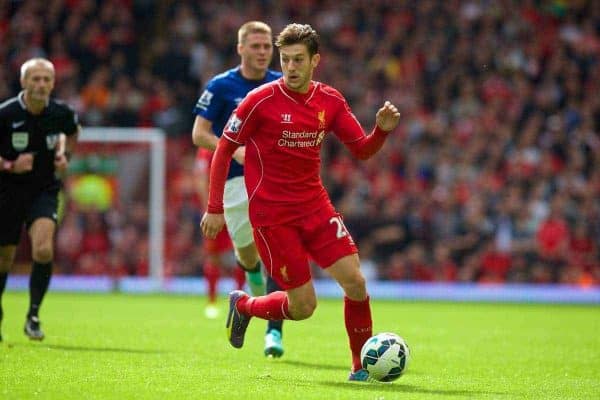 "Because of the injuries we've had, I've probably played a lot more than I would have done coming back from injury. But it has been great – that's what you need as a player.
"I felt great out there, fitness-wise, and it's just disappointing we couldn't get the three points."
Have you been impressed with Lallana so far? Let us know your thoughts on the summer signing from Southampton in the comments section below.