Before FC Basel v Liverpool in the Champions League on Wednesday night, Jack Lusby spoke to Football Manager's Switzerland researcher, Oliver Zesiger.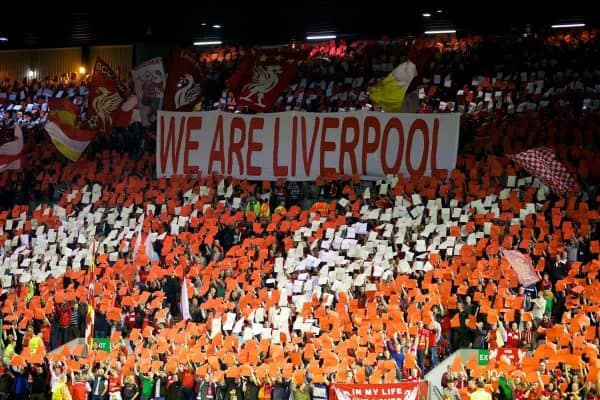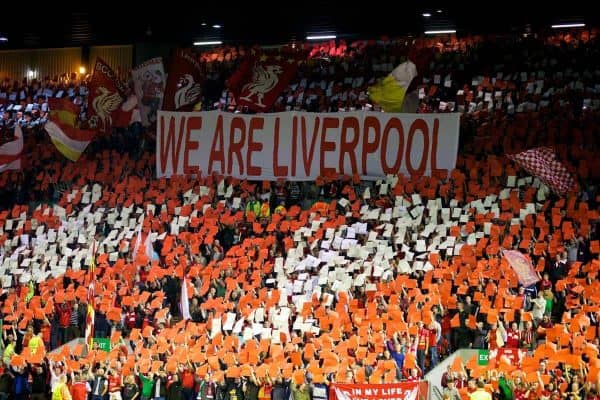 FC Basel vs. Liverpool, Champions League Group Stage, Wednesday 1 October, 19:45pm KO. St. Jakob-Park.
Liverpool travel to Basel on Wednesday night to take on Swiss champions FC Basel in their second Champions League Group B encounter.
After scraping a 2-1 victory, courtesy of a late Steven Gerrard penalty, over previous opponents PFC Ludogorets Razgrad, Brendan Rodgers' Reds will require more of a commanding performance away from home to seal the three points against Paolo Sousa's side.
Ahead of the game, we spoke to Swiss football expert and researcher for the Football Manager video game series Oliver Zesiger, to give us more of an insight into Wednesday night's opponents and what to expect from an away game in Basel.
How do you feel FC Basel are performing so far this season?
Generally the club is performing well in terms of points won. We're top of the league and started unusually well into this season. The previous seasons our starts were mediocre at best and we played catch up afterwards—successfully I might add. But there are concerns about the performances of late.
We're not playing at our best and, even though we're the biggest and allegedly the strongest team in Switzerland, 80 or 90 percent doesn't cut it. We are missing an element of creativity in the attacking third when certain players are rested, and our manager, Paulo Sousa, does rotate a lot which does help in terms of tiredness but doesn't when you want to stabilise a team.
There was a slight change in philosophy in summer. The club wants to play his football against every team. This means no more counter attacking against bigger teams. This resulted in the spanking [at the hands of Real Madrid] at the Bernabeu. I feel the philosophy is right going forward but that Real match came too early.
Last season, Basel stunned Chelsea in both of their Champions League Group Stage encounters before crashing out to Europa League, what will the Swiss side take from this against further English opposition in Liverpool?
In 2011 we eliminated Manchester United from the Champions League. The next season we eliminated Tottenham from the Europa League only to lose to Chelsea in the semis. Last season we took revenge by beating Chelsea twice. It's becoming an annual event to beat English teams. But seriously there is something about English football that bodes well for us.
I can't point my finger at it. Is it tactical inflexibility by some English clubs? Is it cockiness? I mean in the end we're only a team from Switzerland. Although I like the saying "big fish in a little pond" more.
If you look at our results the past few seasons, we've beaten most clubs considered our size or smaller. But when it comes to much bigger clubs, apart from Bayern in 2012, we've only beaten English clubs. We've lost most of our matches against Spanish or German teams. So there certainly is something that fits our style when we play against teams from the Premier League. And the team knows this.
There are still enough players in the team who played United or Spurs, so even the new players might have heard about it. And if you remember we eliminated you in the 02/03 Champions League campaign.
That 3-3 draw in Basel still is a fond memory in every Basel supporter's mind.

Which Liverpool players do you see as the biggest threat to Basel on Wednesday night?
Raheem Sterling. What a prodigy! I was sceptical of him when he played his first matches. He looked extremely raw. But from there he developed very, very well. Credit to Brendan Rodgers and the coaching staff.
Sterling can cause us a lot of problems with his pace and skill. One thing I noticed especially this season is he seems more composed. He is very comfortable on the ball and it shows in his performances.
Another player I really like is Jordan Henderson. I saw the Merseyside derby on saturday and he was outstanding. At times he was all over the pitch. He might not be a goalscoring threat but when it comes to breaking our attacking moves and playing the first or second pass he is the man.
I could name a few more like Mario Balotelli, Philippe Coutinho, Adam Lallana (who I know very well from his time at Southampton, being a Saints supporter myself) or Martin Skrtel and Dejan Lovren from set pieces. But those two I mentioned are the ones who stand out to me.
And how should Basel look to counter this threat, and which players stand out in doing so?
I'd try to cut off supply to Sterling. I know that's very difficult to do because he finds space through his movement. But I'd try to neutralise Sterling by neutralising those who support him. And to counter your side's speed in attack I'd defend deep. But that's not the style of our manager.

Henderson is another thing. I would try to get him to leave the centre by playing over the wings—easier said than done because we're missing a pacey winger on the left. Other than that I'd try to get Henderson booked as soon as possible so he needs to be cautious with his tackling. I'm not saying our players should dive. I hate diving. But get Henderson into situations where he has to make a tactical foul like on counter attacks.
As for players to counter your strengths there is a problem—nobody knows who will play. Our squad is very deep and, as I said before, our manager likes rotation. It also depends if Sterling plays in a central role or on the wings.
One player who is a good tackler is Taulant Xhaka. He is the manager's darling and I expect him to play on Wednesday, but he earned some critisism from fans due to his lack of creativity. He's more a destroyer type of player and to be fair to him he played well in the last few games.
Generally we do have five or six central or defensive midfielders so there's no shortage of players who can stop attacks.

Mario Balotelli – can he succeed on Merseyside?
He can succeed everywhere he wants. He's Mario Balotelli.
The wanting part is central here. Because when he is focused on something he is an exceptional talent. When he loses that focus he begins to play darts or start fireworks.
I think it's crucial to play him at least once a week so he stays fit and focused. So far he's been good I think, judging from occasional live matches and Match of the Day, and in the end he didn't cost the world.
He has the potential to be a real bargain. Although coming from a country where £16m is the budget of most upper tier clubs bargain sounds wrong.
Who else should Liverpool look out for in the Basel team for this fixture? The Swiss side have boasted some formidable talents in recent seasons.
First and foremost Marco Streller. He has experience on his side at 33 years. He knows every trick in the book and leads the team by working hard with everything he's got. He's Basel born and already a legend among the supporters.
Derlis Gonzalez is a young, speedy winger from Paraguay who had a great start to the season. Both a goalscorer and an assistant.
Fabian Schär has been linked with almost every big club in Europe for well over a year now. The central defencer is a massive threat on set pieces with his heading. His form dropped in recent weeks but he still is a player to look out for.
I don't know if he plays but Serey Dié is a very good player in central midfield. His heart is as big as his hairstyle is weird, he's a fighter but he can also play a pass and find his teammates.
And last but not least there is Luca Zuffi, a personal favourite of mine. He came in from a smaller Swiss side this summer and at age 24 he's not in the talent section anymore, but he already scored and assisted on many goals. I would have never expected him to play on the level he's playing right now.

You spoke of our formidable talent production in recent years. Liverpool were heavily linked with one of ours this summer in Xherdan Shaqiri. I was hoping he leaves Bayern for you as he doesn't get the playing time he needs to develop, and I think he would be a good fit for English football.
But that seems a thing of the past now that you have Lazar Markovic.
As for our current prospects the one who stands out is Breel-Donald Embolo. A 17 year old Swiss-Cameroonian forward who very recently scored a hat-trick in a cup match. He played his first senior matches when he was barely 17 last season. He's an exciting young player and a very down to earth character. Expect to see some transfer gossip involving him next summer.
With the first game to be played at Basel's St. Jakob-Park, what sort of atmosphere can Liverpool expect from the home supporters for this encounter?
The atmosphere will be hot but not hostile. Liverpool FC and their fans are well respected among the majority of our supporters I think.
As always the centre of atmosphere will be the "Muttenzerkurve" (Muttenzer stand), and this is the heart of our club. As an example of how passionate they can be, they entered the stadium one night last season and painted the whole stand in the club's colours red and blue. Although the club did not give permission to do this, the management organised painters to finish the work.
The general atmosphere will be like a cup match under floodlights. If the team is playing well the whole stadium will sing and clap along. But the ones who'll sing and clap during the whole 90 minutes regardless of the result are in Muttenzerkurve.
Basel eventually reached the Quarter Finals of the 2013/14 Europa League–where do you feel the side can reach in this season's Champions League?
The club's goal this season is to reach the next stage in the Champions League. That is a tough but not unrealistic task—we were seeded in Pot 2 and not by accident.
Before the draw I saw this as a realistic goal too, but Liverpool were one of the strongest teams in Pot 3 and that goal will be even harder to reach now. I love when we play against English sides, not just because we beat a few of them but because I love English football. But in this case I would have liked a "weaker" team than Liverpool's.
I still feel if we play at our best we can get four points out of the two matches against Liverpool. Real Madrid seems too strong to not finish the group on top, but to me it's an open race for second with three teams in contention. Even Ludogorets has a chance because of what I've seen from them.
To reach that second place we need to be at our best in every of the remaining matches.
Finally, what are your predictions for Wednesday night's game, and for Group B overall?
I hope it'll be as cracking as the 3-3 draw we had twelve years ago. We lead 3-0 at half time but you lot came back. Today I call this practice for your Champions League final against Milan a few years later.
I know you're not at your best at the moment. You did play well against Everton but in the end the result was a disappointment. We do not play as well as we could either but the results are acceptable. Both teams need a win to state their intent for second place but I can still see this as a draw. I'm hoping for a win of course. Let's say 2-1 Basel.
I hope everybody enjoys the trip to Basel and the match.
Oliver Zesiger serves as assistant researcher for the Football Managervideo game series and is a keen expert on all things Swiss football. Follow Oliver on Twitter, here.
What are your predictions for FC Basel vs. Liverpool on Wednesday night? Let us know in the comments below.