Liverpool fans suffered another stoppage time drama, this time Phil Jagielka inflicting a crushing equalising goal to give Everton a point in the Merseyside derby.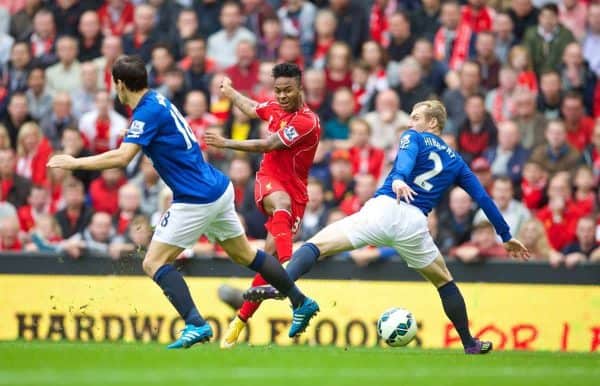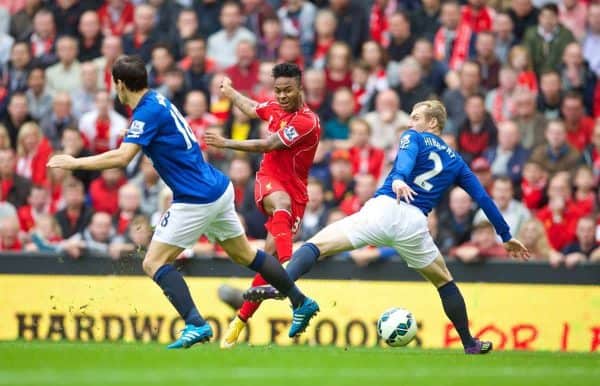 It was the third time this season that Brendan Rodgers' side have conceded a goal in stoppage time at Anfield, and put a stop on a result that would have kickstarted Liverpool's season.
Steven Gerrard's free-kick midway through the second half looked to have given the Reds the three points before Jagielka produced an incredible strike at the Kop end.
We round up a selection of the fans' reactions to the result and performance, from social media and our forums.
Performance was far better. Full backs, Lallana & Henderson were all brilliant. It's just not happening for us. Need Sturridge back up top

— Jay (@Jay82_LFC) September 27, 2014
This season just keeps on getting more and more frustrating.

— Green Scouser (@Green_Scouser) September 27, 2014
Doggie in the forums:
"A really encouraging performance but we lacked cutting edge up front and despite sitting too deep towards the end ultimately that's what cost us two points."
Liverpool players walk off stunned with their heads down. That's a draw which feels like a defeat.

— James Pearce (@JamesPearceEcho) September 27, 2014
Nobody to blame for EFC goal, people need to stop looking to blame players. It's a wonder strike, no more, no less.

— Ref-Justice (@SGF96) September 27, 2014
The plus side is that the performance was much improved, not at last season's flowing best but a step the right way. Lallana was very good.

— Michael Sweeting (@M_Sweeting) September 27, 2014
ChicagoRed in the forums:
"Not being able to score from open play a concern. That Balotelli shot from point blank range and a pure luck save was really one of the few chances we had all day. Moreno pk within 5 minutes. Barry second yellow handball pk.
If Lallana and Balotelli play like that we'll be ok. "
so, third game of the season where LFC have conceded in injury time at the end of the game. Ludogorets breakaway, Boro penalty, and that.

— oh you beauty (@natefc) September 27, 2014
Paid for not finishing our good play AND sitting back at the end inviting them on. 7 points now from first 6 games. Terrible

— Jay (@Jay82_LFC) September 27, 2014
Phil Jagielka channeling the ghost of Erik Edman there. What a finish.

— Colin Spreag (@ColinSpreag) September 27, 2014
Yo55arian22 in the forums:
"Thought it was a decent performance. Not much anyone could've done about that Jagielka strike. We're sorely missing some teeth up front though. Balotelli is decent but doesn't have the sharpness or make the runs that Sturridge makes, and that Suarez made. Lallana looks great. Sterling likewise. I really fear for our chances of making it back into the Champion's League though. Was hoping that over the next couple of years we could establish ourselves again as a Champion's League team."
EFC celebrating a draw like they had won the league #sad #smallclub No way on earth they deserved that point , LFC by far the better team

— Peter Phillips (@PeterPhillips_) September 27, 2014
Everton celebrating their point against Liverpool trophy. When's the parade?

— Steven Carson (@StefanoHairon) September 27, 2014
What are your post-match thoughts? Let us know in the comments below.