Liverpool fans breathed a sigh of relief last night as Steven Gerrard's late penalty secured three points in a dramatic opening Champions League game against Ludogorets at Anfield.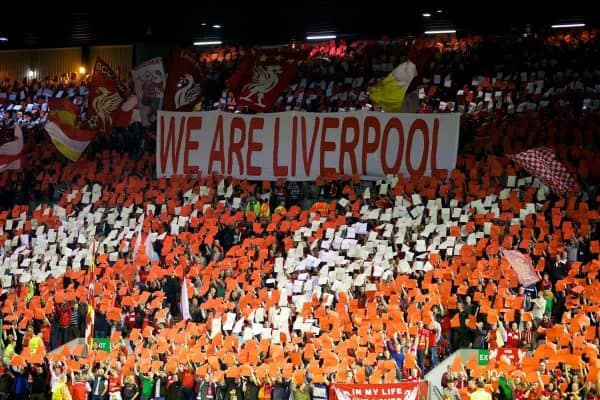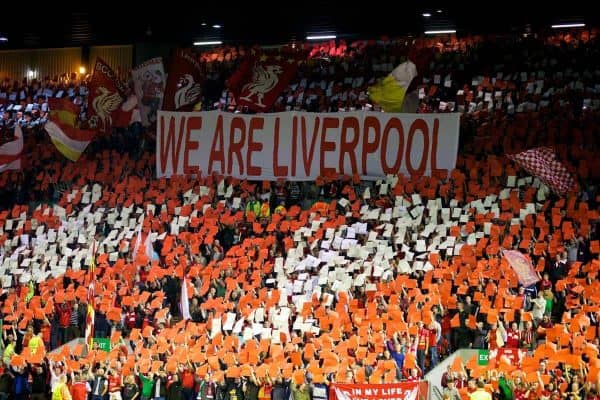 The stage was wonderfully set by Liverpool fans — a sea of red and white engulfed the stadium and the five European Cups mosaic on the Kop looked spectacular prior to kick-off.
The match, however, did not match the sparkle and energy of the supporters as a fairly open game allowed chances for both sides to score.
However, it wasn't until the 82nd minute when Mario Balotelli cooly slotted away his first goal for the club since his £16 million move from AC Milan this summer.
There was drama to follow though as Ludogorets substitute Dani Abalo rounded Simon Mignolet to equalise late on, but Gerrard's injury-time penalty saved Liverpool's blushes.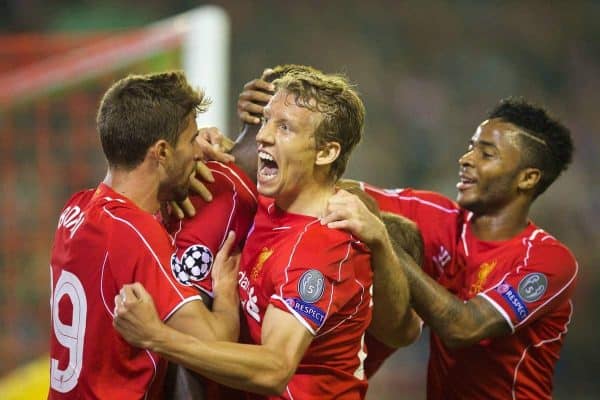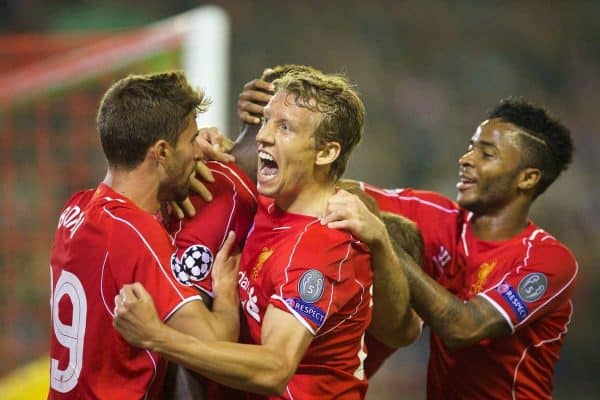 It wasn't the prettiest of returns to the Champions League for Liverpool after almost five years away, but it was an important win and one they will carry with them to Basel on October 1st.
Nevertheless, questions were still asked of Liverpool's ability to re-create the exciting penetrative pressure they became so synonymous with last season, whilst the leaks at the back still haven't been fixed.
Here we round up a selection of reaction from fans on Twitter and in our Liverpool FC Forums. Let us know your thoughts on the match in the comments section below.
Wowzers!! What a Night of Emotions at #Anfield | #ChampionsLeague

Those European Giants Ludogorets can Play! & You Can't Beat a Late Goal

— Mark Roberts (@marktheroberts) September 16, 2014

https://twitter.com/Robish13/status/511986298434097153
Genius in the forums:
Welcome to the league of crazy season, nothing change eh? 5 years out of the Champions League, none other than Stevie G to pull a rabbit from the hat. What a befitting end to the match.
#LFC have scored 8 goals in their first 5 matches. 7 of these came when they had 2 strikers on the pitch. #ditch433 #godiamond

— Mario Aquilina (@mario_aquilina) September 16, 2014

https://twitter.com/Little_Andy/status/511986354633601024
https://twitter.com/LickyRambert/status/511986397453230082
AnfieldCat in the forums:
That was getting out of jail big time, those final few minutes were crazy. Very concerned about the performance going forward but for now 3 points!
Said it after Villa and I'll say it again – Joe Allen's absence at the moment is laying bare his importance to us.

— WHAT•A•HIT•SON•LFC (@whatahitsonlfc) September 16, 2014

https://twitter.com/shitebag_/status/512007991546347520
nobluff in the forums:
It's an absolute waste of time playing Gerrard as a third center back, get him closer to the half way line at least, the actual center backs are good enough to bring it forward.
[VIDEO] 'We wouldn't do it easy, would we?' | Liverpool 2-1 Ludogorets | #LFC Fan Reactions #UCLhttp://t.co/L80MzvTKwv

— The Redmen TV (@TheRedmenTV) September 17, 2014
On the plus side, Moreno looks great. And a good song already!

— Dan Kennett (@DanKennett) September 16, 2014

NickOnly Moreno came out of that game with any credit Sterling has to make the pass when were 1-0 up not lose the ball. Maybe Henderson was also ok but for me Moreno was streets ahead of any other LFC player tonight
Seen people tonight say that Lovren had a good game and Sakho didn't, and that Johnson needs to come back. I just can't relate to that.

— Si (@PhantomGoal) September 16, 2014

https://twitter.com/__WAM_/status/511990620681166848