PJ Vaughan looks at the reasons why so few Liverpool players make the step up from youth to first team level.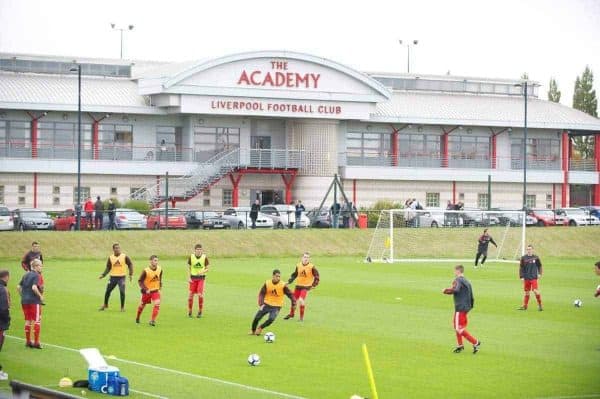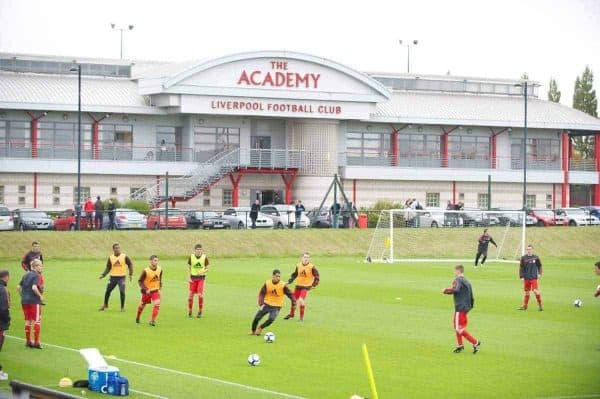 I have decided to look at how difficult the step up from the Under-21s to the first team is, to see why some players make it and many others don't. I will start by looking at players that have made the step up in recent times.
Making the grade

Raheem Sterling has progressed from a good academy prospect two years ago to arguably currently the best young player in the Premier League.
He has gone from playing with the U21s at the start of last season to playing for his country in the World Cup Finals in Brazil in the summer. He is now a mainstay in both the Liverpool and England starting line-ups.
He joined Liverpool as a 15-year-old and scored in a 3-2 win over Everton in his first U18 game days later. While at Queens Park Rangers, they asked the Football Association if he could play in the league as a 15-year-old.
Sterling lit up the Liverpool U18s and pretty much bypassed the U21s. He made his first team debut as a 17-year-old and stayed in the team for a sustained period before dropping back to the U21s.
Many were questioning him this time last season with many observers claiming he hadn't developed as a player. However he soon proved all the doubters wrong.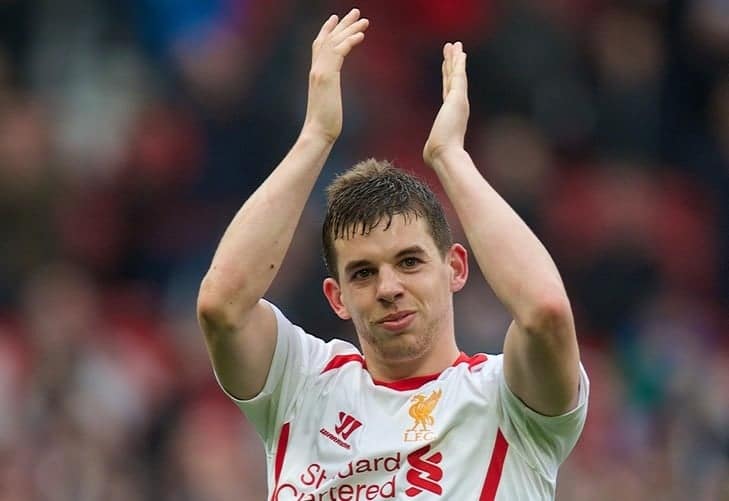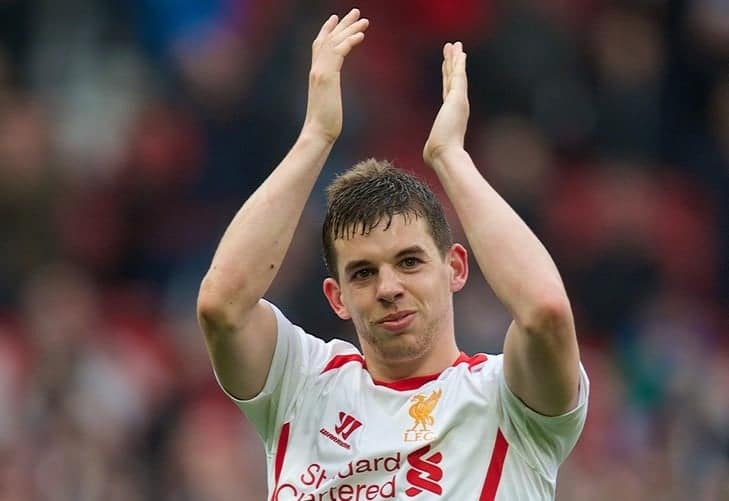 Jon Flanagan is the classic example of being in the right place at the right time. He made the most of his opportunities.
Flanagan was a steady but not spectacular player for the U18s. He got his opportunity for the then Reserves (U21s) after a number of players were unavailable. He took his chance with both hands despite not being a regular for the U18s at the time. This performance ultimately led to him getting offered a reserve contract.
An injury crisis late in Kenny Dalglish's first season led to him getting thrown into a first team game against Arsenal at the Emirates, and while he played decent, he soon fell back to the U21s.
It would appear Brendan Rodgers initially didn't rate him — he was probably 5th or 6th choice right-back at the club. It was thought he lacked the attacking flair of the modern full-back.
The year before he made his second breakthrough, Liverpool offered Flanagan to clubs further down the Football League on loan. Only one League One club enquired.
Early last season Andre Wisdom was considered as the best young prospect at right-back and he got an extended run in the first team when there were injuries.
When the first team full-backs were fit, the club decided to loan out Wisdom in order to get more first team experience. There was another bright prospect in the U21s in Ryan McLaughlin.
When Liverpool had a number of injuries at right-back, it was Flanagan who was given the opportunity. McLaughlin's prospects were being curtailed because of injuries and another former academy graduate Martin Kelly had one serious injury too many.
Flanagan had impressed Rodgers in training, however few expected him to keep his place after an average, though respectable, display against Arsenal in a 2-0 defeat. Rodgers stuck by him and he played pretty much the rest of the season, becoming a cult hero in the process.
Sterling and Flanagan are examples of two young guys that were written off at one stage (albeit only for a few weeks in Sterling's case), yet proved to be good first team players.
Falling at the final hurdle

Kristoffer Peterson — a 19-year-old Swede recently sold by the Reds to Utrecht in the Dutch Eredivisie. Peterson was one of the star performers for the U21s last season. His form in pre-season this summer was so impressive that Rodgers brought him on the tour of America.
The fact Liverpool were prepared to sell one of there star performers from the U21s at 19 years of age shows how big a step up to the first team is.
Some might question why they would decide to sell a 19-year-old with a lot of potential. Liverpool are concerned with developing players for their first team and if you put Peterson up against Sterling, Lazar Markovic or Divock Origi, who are a similar age, it's probably very clear how far Peterson is actually from that level.
Last season Peterson went on loan to Tranmere Rovers, but failed to make a big impression. There must now be question marks against the prospect of McLaughlin, Brad Smith, Jack Dunn, Jordan Lussey and others making the grade.
Jack Robinson is another example of how big the step up is.
Robinson became Liverpool's youngest player when he made his debut in Rafa Benitez's last game for the club. He also came on as a sub for Dalglish in a 2-2 draw with Arsenal at the Emirates and kept Theo Walcott quiet.
He played a handful more games in the Europa League and cup competitions without ever establishing himself in the first team.
He has spent most of his career so far on loan at Championship clubs, and Liverpool had little hesitation in selling him days before his 21st birthday this summer. Robinson isn't good enough to get in the QPR team currently so he is gone on loan to another Championship club.
Players that have got a taste
Even players than make the break through to the first team like Andre Wisdom and Suso have struggled to stay there and both have had extended loan periods away from the club.
The longer a player stays on loan the less likely they will become first team regulars at Liverpool. Lots of young players have made the step up in recent years however none of Jordan Ibe, Adam Morgan, Jerome Sinclair, Dani Pacheco, Conor Coady, Joao Carlos Teixeria or Brad Smith have cemented their places in the first team matchday squad.
A young player needs to play probably 50 first team games before they are truly considered a first team player.
Is the system is broken?
A team containing the best of Manchester United's U21s were soundly beaten by League One side MK Dons 4-0. I remember Benitez's Reserves (U21s) played against Inverness Caledonian Thistle in pre-season a few years ago and was shocked by how big the gap was. The Reserves were thrashed 5-0.
It's not just Man United though — how many young players have cemented their places in Man City or Chelsea first team in recent years?
It's not even just the top teams either — it's the same at Everton, Newcastle Utd, Sunderland, Stoke City, West Ham… pretty much every where you look.
Where are they now?
I decided to look at where good U21 players end up by there mid 20's. On 7th May 2008, Liverpool Reserves (U21s) beat Aston Villa to win the Premier League Reserve League. So where are these players now?
Peter Gulacsi – Red Bull Salzburg
Stephen Darby – Bradford City
Emiliano Insua – Athletico Madrid
Mikel San Jose – Athletic Bilbao
Ronald Huth – Tacuary in Paraguayan Primera Division
Damien Plessis – Lb Chateauroux Ligue 2
Nabil El Zhar – Levante
Lucas Leiva – Liverpool (was not a fully fledged member of the reserve team)
Jordy Brouwer – DHC Delft (4th tier Dutch League)
Krisztian Nemeth – no club (left Roda 2014)
Ryan Flynn – Sheffield United
Subs
Dean Bouzanis – Western Sydney Wanders
Martin Kelly – Crystal Palace
Dani Pacheco – Real Betis
Craig Lindfield – FC United of Manchester
Andres Simon – Gyor (Hungary)
So why do so few make it?
To make the step up you need to be either exceptional talented like Sterling or have a very strong work ethic and a bit of luck like Flanagan.
Young players are now competing with players of an exceptionally high standard. Almost every player in Liverpool's first team squad is an international. To make the step up you need to be as good as an international player and that is a more of a giant leap that a big step up for any aspiring young player.