A lot of things happened on Saturday. Some of these things were ridiculous. Some of these things were bizarre. But mostly, these things pointed to one thing. Favouritism. Lee Coates writes.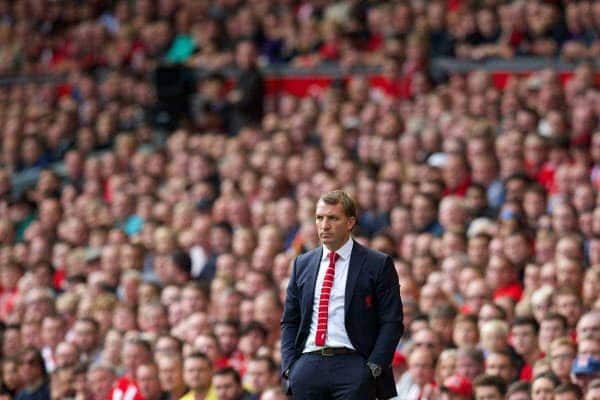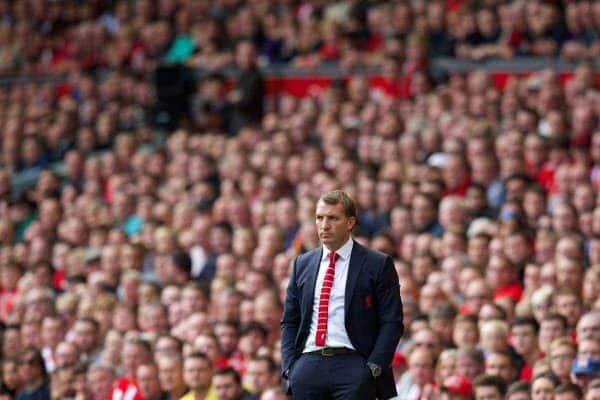 Favouritism is what wins football matches. Favouritism is how families function. Favouritism is how you find love. Favouritism is engineered by choice. Making the right choice. The best choice.
So, Mamadou Sakho allegedly walks out prematch because Martin Skrtel has been picked ahead of him. Favouritism.
Liverpool fans gather and sing You'll Never Walk Alone. Favouritism.
Steven Gerrard scores a free kick to put Liverpool one up. Favouritism.
Phil Jagielka scores an absolute belter and is crowded in adulation by his team-mates. Favouritism.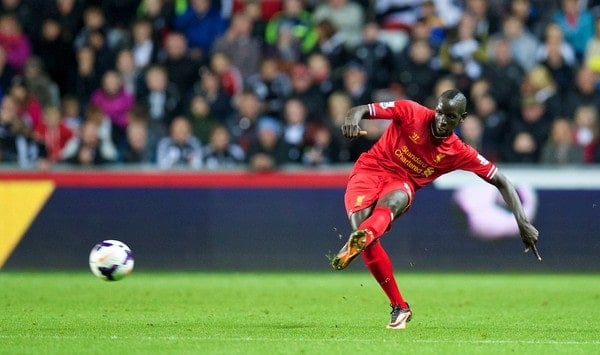 Mamadou Sakho
Sakho can count himself lucky that football is his job. Walking out on your job is a bold statement. Most people don't come back. But football is Sakho's job. It allows him that sense of entitlement.
How has Sakho storming out in a strop descended into Rodgers being condemned for unfair favouritism?

— Lee Coates (@leecoates17) September 28, 2014
We work in our jobs because we have to. We don't feel as part of a team. We are easily replaced. We're in it for ourselves. Footballers aren't supposed to be in it for themselves. They're instructed to be selfless. Those that aren't are found out.
Sakho's exit from Anfield on Saturday morning evidenced his disposition. He's outcasted himself from any team ethic. He's told himself that he's his favourite. Sakho is Sakho's favourite. Now the onus is on him; on Sakho's favourite, to realign his interests.
He's made a bold statement. His favourite must now be Liverpool FC, and it won't be made easy.

Brendan Rodgers
Brendan Rodgers is allowed favouritism. He's entrusted with favouritism. Every football manager has it.
Favouritism picks football teams. It picks tactics. It picks transfers. Football is about ideals and each manager forming their own.
An ideal is the sum of all parts in favouritism. A football team is created by a manager's ideals. Not the supporter's.
Apparently, Sakho is regarded as Liverpool's best defender in certain circles of fandom, and while I also believe he has the ability to be brilliant, we can't be allowed to let this opinion burden other aspects of our football team.
We don't know Sakho. There's a real person behind the performer we see once or twice a week. There's a worker who lives behind the scenes.
Rodgers has given us stunning football at times. He's given us an identity. It's all part of his ideal. If Sakho isn't part of his ideal, then he's not worth the sacrifice.
Standing by Sakho at the expense of the manager is tantamount to self-destruction. One part is not bigger than the whole.

Liverpool one, Everton one
Steven Gerrard is still being picked for this reason. For this goal. Favouritism has made Steven Gerrard.
It's why he can't get enough of scoring against Everton. It's his favourite thing. Favouritism works in a circular motion for Gerrard.
He's picked his favourite in Liverpool and Liverpool have picked their favourite in Steven Gerrard. Rodgers picks Gerrard through favouritism. But a very much justified favouritism.
It's because he does things like this. He's always capable of it. That's why he's our favourite.
And Phil Jagielka. PHIL JAGIELKA. He won't score one like that again. We asked for it.
We didn't punish an ineffective and meek Everton team and they scored in the only way Merseyside derbies are decided. That's why we love them. That's why the Merseyside derby is one of our favourites.
We've all got our favourites. That's what forms our opinions. Our lives. Favouritism is necessary for progression.
Liverpool FC can only progress through the favouritism of those that matter. Those that make the decisions. Those that are in charge. Those that we've picked because they're our favourites.