Adam Lallana never wanted his move to Liverpool to get "messy" and was upset by "completely false" suggestions he refused to play for Southampton in order to force the deal.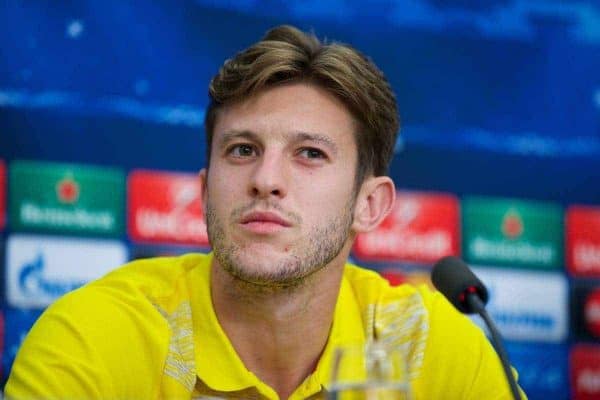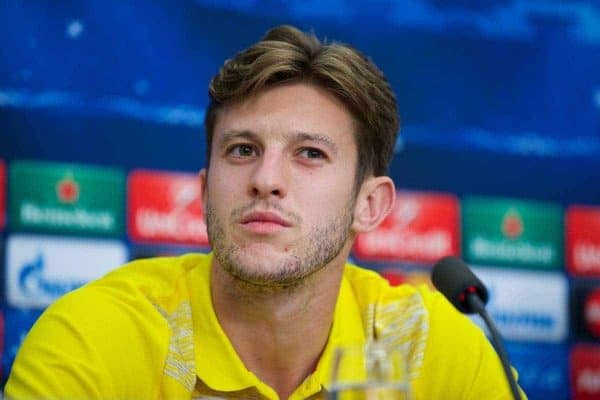 A graduate of Saints' fabled academy, the attacking midfielder played a key role in the club's rise from the League One doldrums back to the top-flight.
The 26-year-old captained the side to an eighth-placed Barclays Premier League finish last season, with those fine performances seeing him make a B£25million move to Liverpool.
Given Liverpool's history, Brendan Rodgers' philosophy and the chance to play Champions League football, it was an opportunity Lallana felt he could not reject at this stage of his career.
He is aware, though, that the move has left a sour taste with supporters of the club he was with since 2000.
"I never, ever wanted anything to get messy, if that's what happened," Lallana said.
"I don't look a lot into it or read a lot into it. I always wanted to leave on a good note and I'll always have special memories of the fans, the players and the people involved in the club.
"It is great to see them doing so well this season. People said they'd find it difficult this season, but they've recruited well, brought in great players and a good manager."
Lallana is not only pleased to see Saints flying high but to have a chance to set the record straight.
The unusual move to thank fans with an advert in the local newspaper was overshadowed by suggestions he refused to play for Southampton again – accusations he describes as "completely false".
"I didn't say I'd never play for the club again," Lallana said. "Once I knew of Liverpool's interest, I asked the club if they could come to an agreement and that it would be my wish to leave and join Liverpool. I make no secret of that, I'm an ambitious person.
"I just felt at the age I was at in my career and with Mauricio (Pochettino) leaving as well, it was (the) right time for me to test myself. It was a great opportunity.
"It's sad and I am disappointed that certain fans feel like that, but I can kind of understand why. They love Southampton, they are Southampton fans.
"I will always love Southampton. I had a great time down there. It's just one of those things."

Lallana was one of a host of players to depart St Mary's in the summer, but rejected talk that Nathaniel Clyne's call-up could see him follow suit.
The midfielder also dismissed suggestions it was an easy decision to leave Saints, with fans' favourite Matthew Le Tissier amongst those he sought advice from.
Lallana hopes in time the good times will be remembered by Southampton fans, but for now he is focusing on an exciting new chapter with club and country.
An unfortunately-timed knee injury disrupted his start to life at Liverpool, although he feels he is now getting back to his best.
Lallana has certainly impressed in recent matches and wants to follow up his first goal in a Liverpool shirt by doing the same with England.
"I still feel I have a lot to learn and prove," he said. "I don't think by any stretch I'm an established international. I have hard work to do to get to this level consistently."
Euro 2016 qualifiers against San Marino and Estonia await this week, offering Lallana a chance to re-establish himself as a starter under Roy Hodgson.
A regular in the line-up ahead of the World Cup, Lallana began the first two matches in Brazil from the bench before starting the dead-rubber against Costa Rica.
"It's always good, even in training, to show the manager what you can do and remind him," he said. "If I get my chance, I'll be looking to take it and impress him. There's always going to be competition at this level.
"The amount of English players we have playing in the Premier League there's no shortage really, so there'll be people pushing you for your places."
What is your assessment of Lallana's start to his Liverpool career? Let us know your thoughts in the comments section below.
PA