Mario Balotelli's poor form should see him dropped for Liverpool's vital Champions League clash with Real Madrid, with Raheem Sterling occupying a 'False Nine' role and Philippe Coutinho starting, writes Henry Jackson.

Let's be honest, although Wednesday's Champions League showdown with Real Madrid is a mouthwatering prospect, if Liverpool perform in the insipid way they did against QPR on Sunday it could end up being a rather embarrassing evening.
Mario Balotelli is the player who has come in for the most criticism following his hugely ineffective performance against Harry Redknapp's side, and Brendan Rodgers should drop him for the visit of the European champions in order to give his side the best chance of victory.
Rather than bring in Rickie Lambert instead, which would be a fatal decision against such a top side, Rodgers should deploy Raheem Sterling in a 'False Nine' role- a term given for a deep-lying forward- with Philippe Coutinho, who changed the game when he came on on Sunday, the man coming in for Balotelli.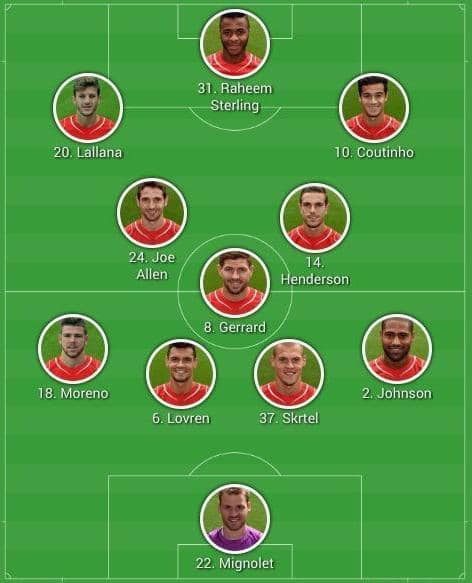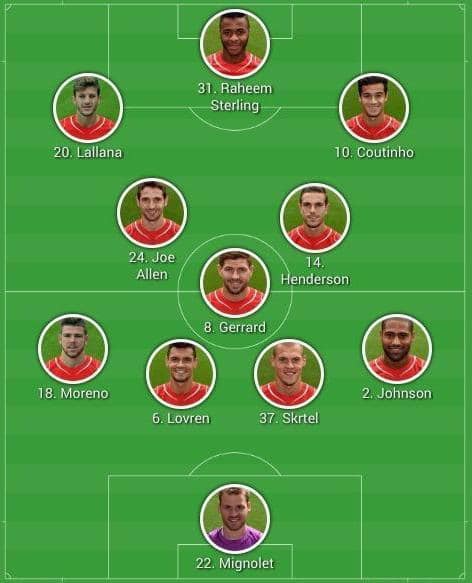 This role would allow Sterling to drop deep, both adding numbers in the midfield to deal with the metronomic brilliance of Toni Kroos and Luka Modric, and giving centre-backs Pepe and Sergio Ramos the headache of whether to track the 19-year-old into midfield or stand off him and allow him space.
The likes of Lionel Messi, Cesc Fabregas and Francesco Totti have all thrived in this position over the years, and although obviously not yet in their league, there's absolutely no reason why Liverpool's brilliant youngster can't be a success there.
If the Reds are to get under the skins of Carlo Ancelotti's side they need to press them relentlessly and work their socks off all evening, which is another reason why Balotelli shouldn't play.
With Sterling occupying the central attacking role, Coutinho and Adam Lallana either side of him and Jordan Henderson and Joe Allen pushing on ahead of Steven Gerrard in midfield, those are five players who all press well and who will cause the visitors problems with their attacking threat.
As Jamie Carragher explained on on Sky's 'Monday Night Football', Liverpool cannot carry any passengers on Wednesday. Balotelli is too unpredictable in that respect, and on current form he is too likely to be a hindrance to the team rather than an asset.
The tempo of the Reds' general play has to return to what is was last season, when they were simply blowing teams away. These weren't second-rate sides either, with Tottenham, Arsenal and Everton, among others, all torn to shreds at Anfield. Even eventual Premier League champions Manchester City were for 45 minutes.
Real Madrid can be got at- they have never been a side who look particularly commanding at the back- but for that to happen the pace, intensity and fluency must be better than of late. The Anfield crowd also need to play a big part.
It is completely understandable why some Liverpool fans are going into the game with great trepidation. Even without the injured Gareth Bale, in Cristiano Ronaldo, Karim Benzema, James Rodriguez, Kroos and Modric they have five genuinely world-class attack-minded players in their starting XI.
There can be no escaping the fact that they will probably create plenty of goalscoring opportunities, especially if the likes of Dejan Lovren and Martin Skrtel perform like they did against QPR, but if Rodgers deploys Sterling as a 'False Nine', dropping the increasingly frustrating Balotelli in the process, it will give Liverpool their best chance of producing a memorable victory.
[poll id="261″]