Joseph Cousins pens the latest Kopblog, challenging Brendan Rodgers and FSG on their transfer policy.
About three years into my first proper job after graduating from university I got fed up of the mundane office environment and average wages and decided I wanted more.
I bought several self-improvement books, one of them being Secrets of the Millionaire Mind. One of the stand outs was a reference to the financial thermostat. The theory is that if as a person you have a financial thermostat set to 'poor' then no matter how much money you get, in not too long you will go back to being poor. An example of this are lottery winners.
Apparently most of them end up with as much money as they had before their jackpot win. They are not used to having a vast amount of money so they waste it and over a certain amount of time the money is gone.
There are many examples of sports stars who were paid millions during a short career and ended up broke.
The reverse is also true. People who have built wealth tend to make back their money when/if they lose it. An example is Donald Trump who went bankrupt in the early 1990s and regained his wealth to now have a net worth of around $4bn.
The thermostat affects other parts of life as well. Think of it as an automatic control system. A subconscious auto pilot that can hold an individual back or propel them forward.
If an individual's internal thermostat is set to mediocre it can affect relationships, career, creativity, exercise, diet, fun activities, motivation, everything.
Many times a person who is overweight will get motivated to lose weight and get healthier. Only to eventually put the weight back on and go back to an unhealthy lifestyle.
In some relationships an unhappy wife will moan to her husband that he never makes the effort to be romantic. After a while he is nagged into feeling guilty and vows to make the effort. For the next few weeks he makes the effort and everything is great but eventually he drifts back into what he was like before.
The best example I can think of relating to football is Roy Hodgson. The former Liverpool manager is mediocre personified. Everywhere Roy he either brings a team up or drags it down to his level.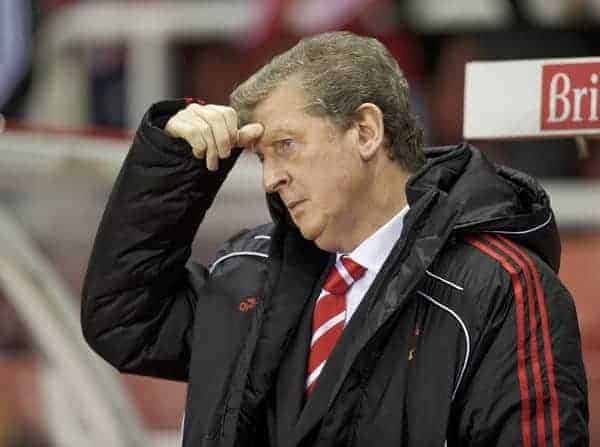 The Hodge took over at Fulham on the 30th December 2007. The club were in 18th place, 2 points from safety and only 2 wins in the league that season. They managed to escape relegation on goal difference. The following season they finished 7th and qualified for the Europa League – an excellent achievement for them. They followed that up with a 12th place finish in the league and a trip to the Europa League final, where they beat Basel twice, Shakhtar, Juventus over 2 legs and Wolfsburg along the way. Roy's win rate at Fulham in the League was 33.7%. Very decent for a club who's ambition is to remain in the Premier League and enjoy the occasional cup run.
At West Brom Roy took over in February 2011 with them in 17th place and only out of the relegation zone on goal difference. They went on to finish 11th and in the following season finished 10th. Roy's win rate was 35%. Again, very good for a team that is happy to merely survive comfortably in the Premier League.
Sandwiched in between Roy's time at Fulham and West Brom was his time with us. I know, you remember it well. Roy managed Liverpool for 20 league games and won 7 of them. That's a win rate of 35%. Good for Fulham and West Brom, not good for Liverpool hence his sacking.
A quick glance at Roy's record at other top clubs: At Inter Roy guided the team to 7th and 3rd in 1995-96 and 1996-97 respectively. His win percentage was 44%. When he took over at Blackburn in 1997 they were a club spending a lot of money with ambitions of challenging for the title again. He ended up with a win rate of 34% and was sacked.
Hodgson can make small teams hard to beat but he can't turn big teams into winners. If his past career is anything to go by he'd likely guide QPR to mid table and Man City to 5th.
Another example although less obvious is Arsene Wenger who in the last 9 years has finished 4th, 4th, 3rd, 4th, 3rd, 4th, 3rd, 4th, 4th and in that time his record against other top teams has been poor. In the last 2 seasons Arsenal have spent over £80m net (£124m gross) but still finished only 4th last season and don't look much better so far this season. Wenger seems to have lost the ability to get his team to exceed expectations. He isn't really making a difference and as a result Arsenal have been stuck in relative mediocrity (champions league qualification sounds great but not for a club who had been winning or competing for league titles most years in the 10 years previously).
Imagine the likes of Bayern, Dortmund, Barcelona, Real Madrid, Chelsea, Man United, Man City and Juventus never finishing above 3rd for 9 straight years. There's no way they'd embrace it and keep the same manager. The mentality of a Guardiola for example is that 4th isn't good enough whereas Wenger will tell us that Arsenal can't compete financially with the big boys and therefore 4th is an achievement.
The self-help books such as Secrets of The Millionaire Mind advise you that in order to be successful you must reset your internal thermostat.
General ways to reset thermostat usually fall into the following categories:
Ignite a burning desire
Get rid of the fear and self-doubt
Substitute old limiting beliefs to new empowering, positive affirmations
Associate with positive, successful people, do not spend time with negative people
Expand your comfort zone
Think big and visualise your goals
Create plan of action
Commit to the plan of your desire
The stories I have read about Liverpool FC pre-Shankly is that we were a side languishing in the old 2nd division for a few years not really going anywhere. Just looking at the stats it looks like we were a club going downhill since winning the league in 1946-47. You'd imagine the club hired Shankly in order to kick start things to get the club promoted and then established in the top division again. All very normal, every club that has spent a few years in the 2nd tier want the same thing.
The difference with Shankly however is that he seemed to have genuine belief that the club should (not could but should) be challenging for and winning titles. He may not have been a winner in terms of medals to his name at that point in his career but what he had was a winning mentality. I've read stories and I'm sure you have as well of Shankly dragging the club forward – sometimes he'd demand things that would make the ownership uncomfortable.
One of those things could have been convincing the club to buy Ian St John for double their previous transfer record. While in division 2. St John tells a funny story of how he couldn't believe how confident Shanks was in trying to sign him. A full Scottish international who had offers from first division teams. It's this confidence or sheer belief and force of will that transformed Liverpool from ordinary 2nd division team to the best in England and one of the best in Europe. The LFC thermostat was well and truly reset by Bill Shankly.
We have now gone 24 years since our last league title win which is the longest we have gone without winning the league in our history. In that time we have won the FA Cup 3 times, League Cup 4 times, 1 Champions league and 1 UEFA cup so it's not been all doom and gloom but we are no longer the club built up by Shankly.
That era began to erode when Souness got the manager's job in 1991which was also the year when David Moores became chairman. Since then the club has had its thermostat set to mediocre and it has stayed there ever since. There has been some flashes, brilliant seasons every 5 years or so where we've all thought we are 'back' only for it to be proved a false dawn, and we go back to our level again, our 40-degree day.
"Ain't nobody got nuttin to say about a 40-degree day. Fifty? Bring a smile to your face. Sixty? Sh*t, n****s are damn near barbecuing that motherf**ka. Go down to 20? N****s get they bitch on. Get they blood complainin' … but 40? Nobody give a f**k about 40. Nobody remember 40, and y'all n****s is giving me way too many 40-degree days."
Stringer Bell, The Wire (Or any of us fans talking to the Liverpool hierarchy).
It has been such a long time since we won the league that most of us see it as a bit of a pipe dream. An unrealistic expectation. Even after missing out by only 2 points last season.
Just think, there was a premier league trophy somewhere at Anfield on the last day of last season, with red ribbons tied on it, waiting to be presented out on the pitch just in case Man City slipped up.
The champion songs playlist would have been prepared and so to a parade.
That is how close we got. However after selling one player – admittedly our best player. A large part of the fan base would have been happy just consolidating a top 4 place this season.
It appears this feeling was shared by those in charge at the club as well. Brendan Rodgers said the objective was to finish top 4 and win a trophy. The player recruitment suggested consolidation was the objective as well.
A lot of money was spent but mostly on players who might be top class in 2 or 3 years. None of them are top class right now. If the club had ambitions to win the title after selling Suarez I'm sure there would have been more of an emphasis to buy players that can make the difference this season.
Brendan Rodgers made a recent comment that worried me. Saying we may have peaked early last season and this season would see a bit of a transition period.
How many clubs, big clubs with our level of resources challenge for the title, go as close as we did and then follow it up with a transitional season?
I think the mediocrity is set deep into the core of LFC and is embraced by fans, staff and players. We have a subconscious auto pilot holding us back. Our big club mentality is conspicuous by its absence. It is no surprise as to why this is the case though, you only have to look at the points gap we have had behind the league champions over recent years.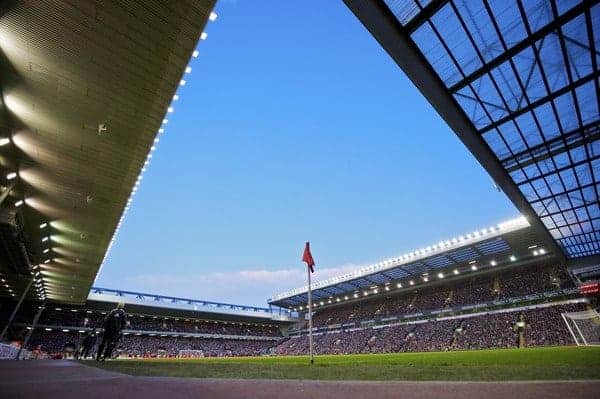 Over the last 20 seasons we have finished on average 18 points behind the champions. Over the last 10 seasons it's a 19 points gap. Since FSG took over the club we've averaged 22 points behind the league winners. Looking at this nobody can be blamed for being happy with a top 4 finish this season because we are not used to getting much better. Even some of our own fans thought last season was a flash in the pan and wouldn't be repeated especially with Suarez gone. The bookies, journalists and pundits certainly thought so.
The approach at the moment appears to be to sign players before they reach the stage in their career where they are sought after by the biggest/richest clubs. It is a very sensible approach for clubs who can't compete financially but can it ever be successful in England? Arsenal tried this approach for 9 years and it didn't work. Spurs have gone down this route as well. Unsuccessfully. What has tended to happen is these clubs build decent sides but end up losing their best players before completing the project or winning anything. Arsenal lost Fabregas, Adebayor, Nasri, Van Persie. Spurs lost Berbatov, Carrick, Modric, Bale. We lost Alonso, Macherano, Torres, Suarez.
If we didn't have any money to spend I'd say our transfer approach is sensible but having spent £120m I think our approach – buying only youngsters with potential or journeymen that 'can do a job' is a bit small time. It doesn't reflect a team with serious ambitions to win the Premier League. I think a better strategy is to buy potential as well as established quality.
I think FSG have done a very good job sorting out the club's finances and putting us in a position where we can challenge for a Champions League place again but I'm not sure if they have the desire or the strategy to see us become the best club in the country or in Europe.
Last January we were near the top of the league and the manager wanted 1 or 2 players to help push the team on in the second half of the season. Above all else Brendan wanted a left winger/attacker and we fannied about with Salah and Konoplyanka, eventually signing nobody. Maybe the added quality would have helped us beat Chelsea or maybe the open goal in stoppage time at Selhurst Park falls to a quality new signing and not Victor Moses, who fresh aired it.
I think it is going to take a Shanklyesque figure to change our limited beliefs and have us all believing that we should be competing for the title year in year out. Someone with the balls to drag FSG out of their comfort zone and have them sanction a deal or deals that could make a real difference. And similarly someone who has the ability to attract a top class player and execute a deal. Quickly and efficiently.
When I say a Shanklyesque figure I just mean someone with some balls, vision and authority. Someone who knows the game and has experience within it. One of our weaknesses is having novices in key decision making positions. Brendan as manager – inexperienced at the highest level. Ayre as Chief Exec – inexperienced at recruiting players or hiring coaches/scouts. FSG – inexperienced in football.
The Shanklyesque figure I speak of may get Brendan to think a bit bigger in terms of transfer targets. Just looking at some of the players we know he has coveted for Liverpool paints a picture of a man who either over estimates his ability to coach a player into being a winner at the highest level or someone who doesn't understand how much quality Liverpool required to win the big prizes.
Players like Ashley Williams, Clint Dempsey and Ryan Bertrand for fuck sake.
Obviously we have to operate within our means, we all remember the financial trouble we got into under Hicks and Gillett and there is of course FFP to abide by. However the point still remains. If we want to be a big club it's time to start acting like it.
We have four strikers. One of them very good but injury prone – he cannot be relied upon to play any more than 60% of the games. The other three strikers are as much use as Specsavers vouchers are to a blind man. So what will we do in January?
a. Cross our fingers and hope Sturridge stays fit in the second half of the season?
b. Hope Balotelli/Lambert/Borini come good?
c. Try to bring in a stop gap loan signing because we have Origi coming next summer?
d. Sign another 20 year old that might come good in 2018?
e. Buy a proper established striker with quality?
I would quite like option E. Most fans will probably go for a combination of A and C. The club will probably explore all options apart from E. What happens in reality will be revealing.