As the Liverpool squad moves closer to full fitness ahead of a crunch time of the season, Ben Twelves picks the strongest injury-free side available to Brendan Rodgers.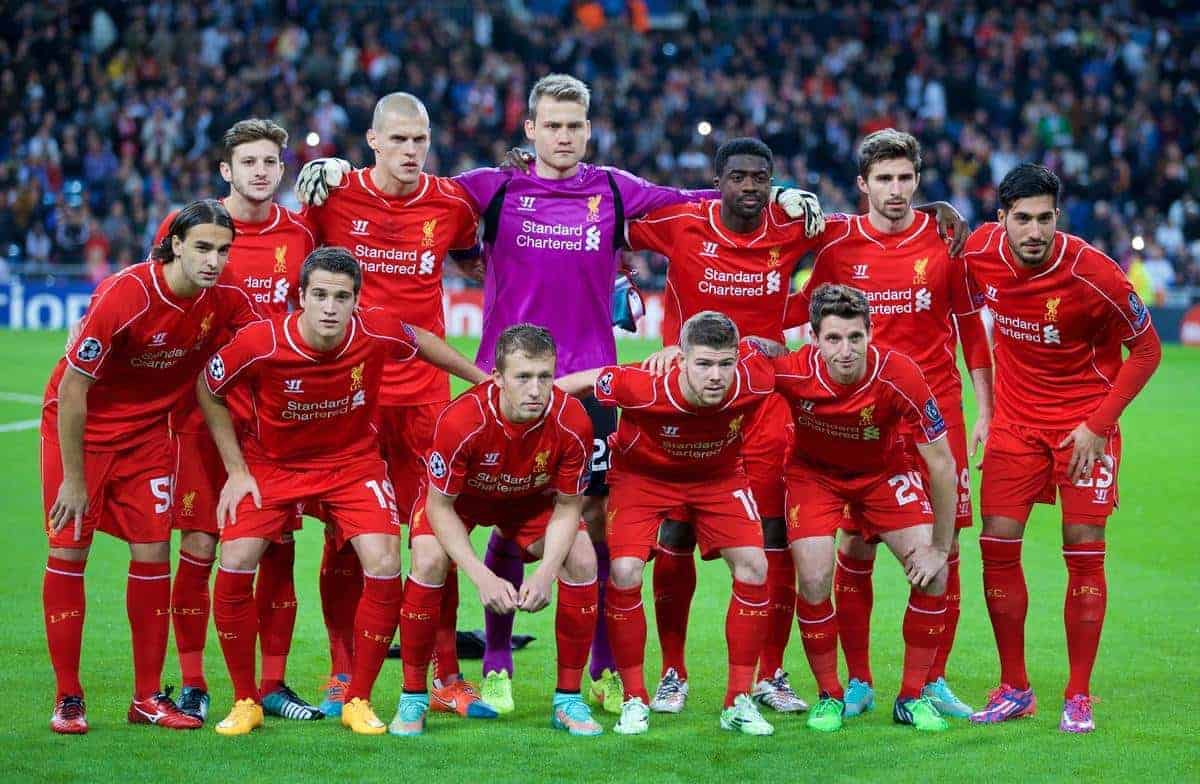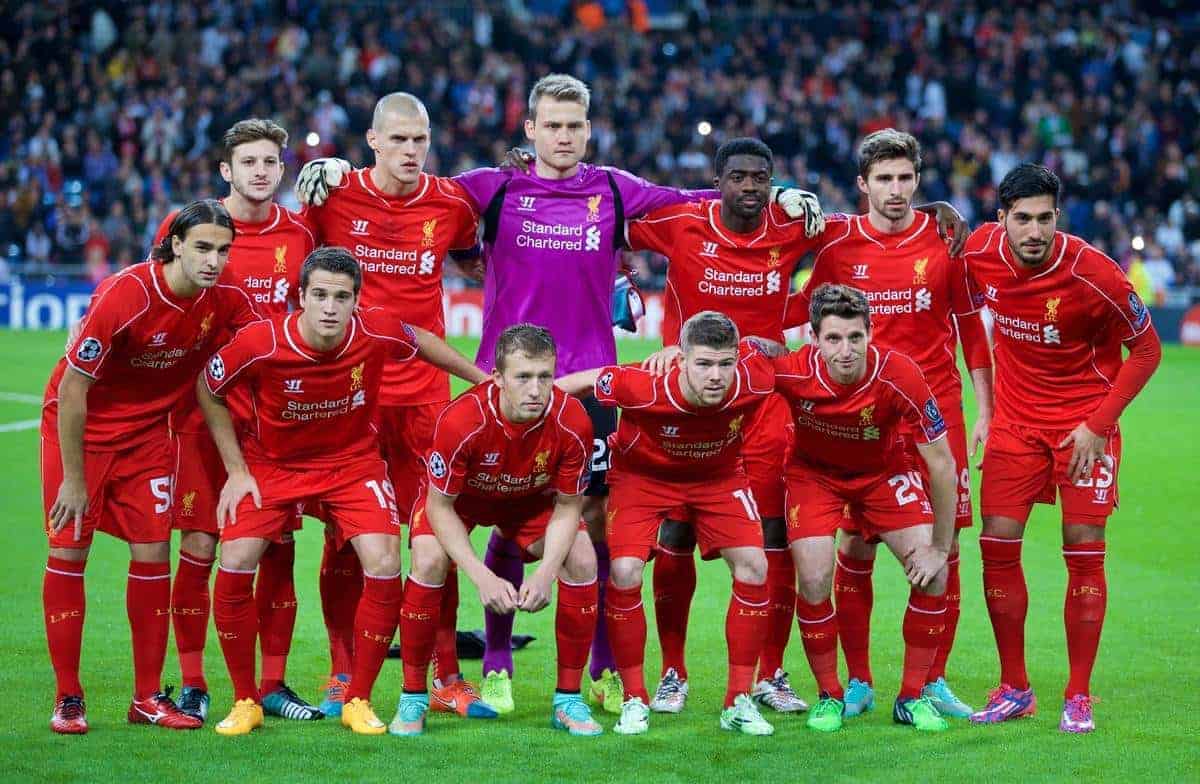 Brendan Rodgers edges ever closer to having a fully fit squad available and at his disposal for the recommencing of the Premier League after yet another dull international break has passed.
In truth, the international fixtures have come at a good time for Rodgers and his struggling side, and the fortnight without a match will hopefully allow the Liverpool boss to welcome back some important players to his squad.
After the examinations that I did early this week, my injury will need ten more days of treatment… http://t.co/29ks19MQKi

— Mamadou Sakho (@mamadousakho) October 22, 2014
Of those returning includes the sorely missed Daniel Sturridge – whose absence has been felt for more than just his lethal finishing in front of goal – and Mamadou Sakho who is yet to be fully appreciated as the best centre back at the club.
Daniel Sturridge returns to full training after missing 14 Liverpool games with injury: http://t.co/s5NPfMYo7m pic.twitter.com/ljLlbSTsXH

— This Is Anfield (@thisisanfield) November 12, 2014
After coming in for criticism for his team selection in Madrid, Rodgers argued that currently a strongest team is far from a nailed on selection. This is true – such is the disappointing performance level so far – and the Reds boss is yet to stumble over the successful formula. So what is it and who makes the strongest line-up?
The Squad
Players brought in to the club to make an impact now such as Dejan Lovren, Adam Lallana and Mario Balotelli have massively struggled so far this campaign, and they haven't been able to deliver. Hindsight is a wonderful thing in football but they are short of the quality that was needed to make an impression on the Liverpool team immediately.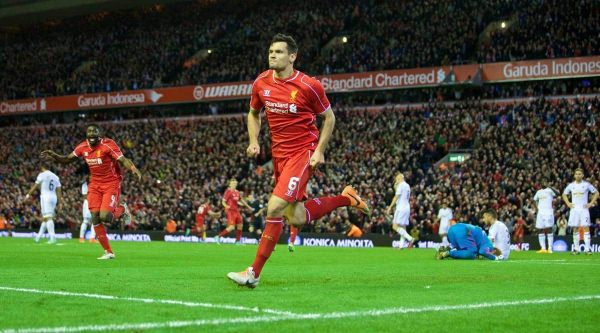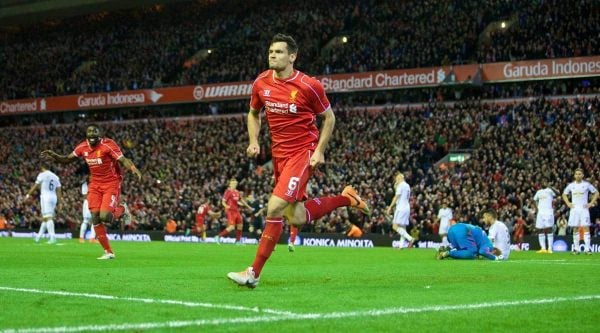 However, there has been more promise over the younger summer signings made; Alberto Moreno, Emre Can and Javier Manquillo have all performed well in their respective appearances and there is genuine belief that the young arrivals will all develop into long term options at Anfield.
Some of the key performers from last season's entertaining side have yet to reach the levels of last campaign and their drop in performances alongside new arrivals finding their feet has contributed to the Reds' on-going struggle.
Formations
Everyone knows what worked best for Liverpool last season but Rodgers has been reluctant to revisit it. There has been only one game with a fully fit team in the successful diamond formation this season, and that produced by far the Reds strongest display of the season to date.

Rodgers has instead chosen to bafflingly persist with rigid and unsuited systems which has seen players deployed in unfavourable positions and has worked to the help of no one – certainly going some way to explaining a drop in form of a few.
The diamond works best and plays to most of the players' strengths, but the amount of 'between lines' players now at the club – Lallana, Coutinho, Sterling, Markovic and even Henderson if needed – could go some way to explaining why Rodgers has persisted with the 4-2-3-1 formation.
However, the Liverpool boss must return to what suits, especially when Sturridge is available for selection again.

The Reds continue to leak goals whether playing a three or four at the back, with players simply not doing their jobs. Alarmingly, those underperformers have kept their place in the team – sometimes with little other option due to injuries – but we have the ridiculous situation of Kolo Toure dropping to the bench after a great defensive performance in the Bernabeu where he kept the world's best player in his pocket.
A poor season so far and other players having staked their claim for regular involvement means those below par must now come out of the team.
Strongest Starting XI
Changes simply must happen going forward and with a fully fit squad available soon, Rodgers has absolutely no reason to not make the necessary changes, starting with relieving Glen Johnson, Martin Skrtel and Dejan Lovren of their places in the Reds back line and replacing them with Sakho, Toure and Manquillo.
To be honest, I'd rather see a complete change of back 4: Manquillo, Kolo, Sakho and Moreno #lfc

— Dan Kennett (@DanKennett) October 19, 2014
Higher up the pitch there are  questions over Steven Gerrard's involvement in the midfield – something now dependant on what system the manager plays – and too with the inclusion of Mario Balotelli, but Rodgers is yet to show acceptance over managing the Captain's minutes so he must instead endeavour to work around him more closely.
In the suited set-up, Gerrard does have a place in the team – anchoring the midfield – and Jordan Henderson and Philippe Coutinho should play ahead of him, allowing Raheem Sterling to play at the tip of the diamond completing the four man midfield.

Ahead of the midfield quartet, the strongest of the attacking options available are Balotelli and the returning Sturridge, and it was that three man attack that performed to such devastating effect in Liverpool's best display and result of the season by far at White Hart Lane back in August.
Balotelli's hamstring strain picked up on international duty with Italy could hamper those hopes, but the Reds will be hoping the 24-year-old makes a swift recovery in order to put his partnership with Sturridge to test.
With all players fit, this is Liverpool's strongest team:

The diamond shape, while not necessarily Rodgers' preferred formation, cannot be argued against in terms of its effectiveness when deployed – the results and dominant performances speak for themselves – and it brings out many of the plus points in the Liverpool team.
In order for the Reds to progress and get back on track, Rodgers must make changes starting next Sunday against Crystal Palace and recoveries depending, this is the starting team and set-up he must use to begin the turning around of a desperate season to date.