Liverpool are reportedly interested in Southampton right-back Nathaniel Clyne, and this would be a wise but expensive move, writes Jack Lusby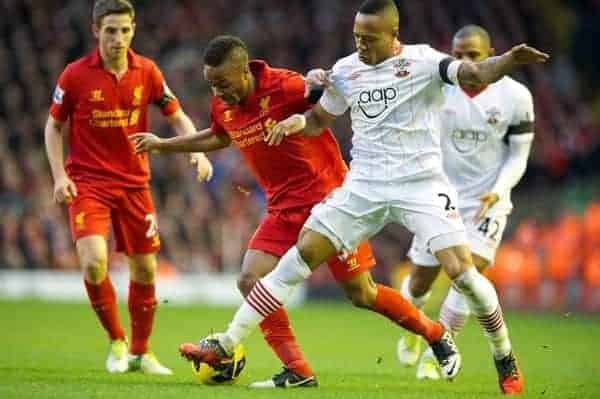 After a successful international break, making his England debut and arguably solidifying his position as the Three Lions' first-choice right-back under Roy Hodgson, Nathaniel Clyne returns to the Premier League amid unsurprising speculation linking him with a move to Liverpool.
With the successive moves for Rickie Lambert, Dejan Lovren and Adam Lallana this summer, it may seem lazy journalism to report more interest from Liverpool in a Southampton player.
Liverpool linked with Southampton right-back Nathaniel Clyne. (*Insert your own gag here*)

— This Is Anfield (@thisisanfield) November 20, 2014
However, with the Reds' recruitment department seeming increasingly devoid of inspiration, there is reason to suggest that there could be fire to accompany this November smoke.
Reports emerging on Wednesday night, via the Daily Mail, suggest that the Saints "are preparing to offer England's man of the moment Nathaniel Clyne a new deal as part of a contract renewal drive.
"Clyne is likely to attract interest from rival clubs next summer, with Liverpool understood to be monitoring his progress."
This contract would surely see Clyne's value rocket to the £15-20 million mark—but would this still represent good value for a player who has risen to the top ranks in terms of Premier League right-backs?
INTERVIEW: @Nathaniel_Clyne says #SaintsFC's defensive record is reward for their hard work – http://t.co/ypjruwXl6g pic.twitter.com/sfRkOHQl1E

— Southampton FC (@SouthamptonFC) November 4, 2014
In the past three seasons at Saint Mary's, Clyne has become one of the league's premier talents at right-back, and his recent England call-up is justified, if not perhaps a little tardy.
The Saints No. 2 has been central to the cause as Ronald Koeman's side have surged to the upper echelons of the Premier League.
This is based, along with the efforts of Graziano Pelle and Dusan Tadic in scoring and creating, on a rock-solid back line, who have kept seven clean sheets in 11 league games so far.
Clyne's defensive contribution is integral to this, and the Englishman is one of few full-backs in the country who prioritises his defensive duties over that of the attack.
55 – Nathaniel Clyne has made more tackles than any other player in the Premier League this season (55). Selected. @FA

— OptaJoe (@OptaJoe) November 15, 2014
An average of five tackles and 1.6 interceptions per game so far outlines this.
However, of course, the 23-year-old is more than handy going forward too—Clyne has made an average of 0.5 key passes and 0.4 crosses per game this term.
Reds fans need not look far to see how devastating Clyne's attacking forays can be, with his consolation effort in Rodgers' side's opening day victory over Southampton outlines.
Superb build-up for Clyne's goal. It's 1-1 at Anfield. https://t.co/82iflpSEHb

— ST Sports Desk (@STsportsdesk) August 17, 2014
Just watch how Clyne's Liverpool counterpart, Glen Johnson, fails to track the movement of the right-back—and even the ball—while finishing the move by ambling into the box half-heartedly.
Liverpool's interest is perhaps encapsulated in that one moment.
Glen Johnson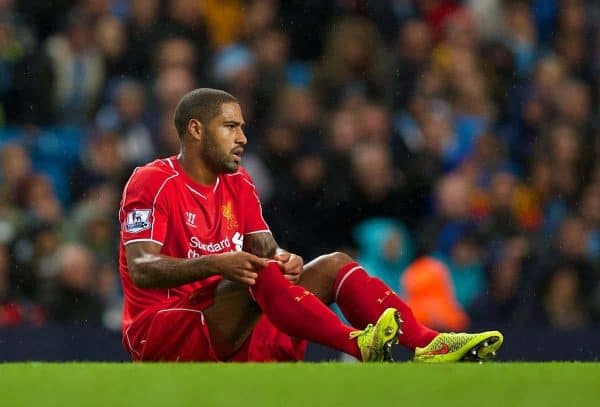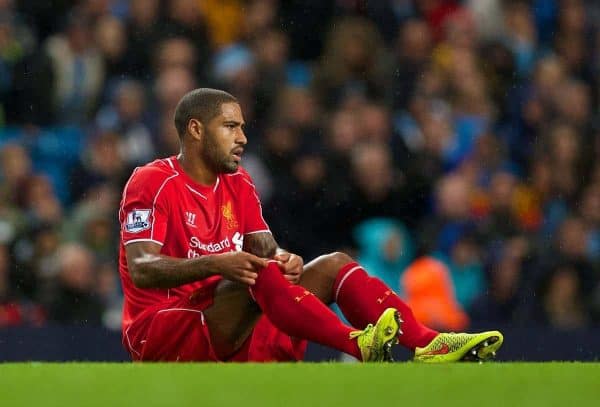 The first obvious issue to confront with Liverpool's right-back reserves is the ongoing contract speculation regarding current, and bemusing, first-choice for the Reds in Johnson.
To add to the miserable news that Daniel Sturridge is set to face another long-term lay-off, the Reds are reportedly offering the 30-year-old defender "a £60K per week, two-year deal," as a reward for his risible performances on Merseyside this season.
Johnson has dropped remarkably in form over the past few years, and was this season dropped by England manager Hodgson in favour of Clyne and Arsenal's Calum Chambers.
Hodgson explains Glen Johnson omission because "he has situation at Liverpool where he sometimes plays sometimes doesn't." Chambers/Clyne in

— Daniel Taylor (@DTathletic) November 6, 2014
This is no surprise, given Clyne's performances compared to those of Johnson in the Premier League this season.
Southampton's aforementioned seven clean sheets from 11 league games so far this term dwarf the zero shut-outs the Reds have accomplished with Johnson in the back four.
Furthermore, Johnson's average of 1.5 tackles and 1.2 interceptions per game, pales in comparison to Clyne's defensive output.
The art of tackling, by Glen Johnson. pic.twitter.com/3b7O8dwSHO

— Squawka Football (@Squawka) October 20, 2014
With the Reds defender regularly praised for his attacking prowess—a baseless notion—it is remarkable to see, too, that Clyne betters Johnson in terms of crosses made, key passes and goals scored this season.
Johnson has averaged 0.2 crosses, 0.2 key passes, and has registered no goals despite attempting more shots per game (0.8) compared to Clyne's 0.3.
https://twitter.com/LickyRambert/status/534808585554108416
Clearly, the Southampton man is a better option than Johnson. Hodgson has already decided so, but is Rodgers finally catching on that his most-cherished of defenders is not quite the player he used to be?
In the Liverpool ranks alone, one player already stands head and shoulders above Johnson, but Javier Manquillo's long-term future may underline any reported interest in Clyne.
The Manquillo Issue

Having joined the Reds on a two-year loan deal from La Liga giants Atletico Madrid this summer, Spanish right-back Manquillo has impressed with his intelligent defensive displays.
Furthermore, while Johnson is lauded for his attacking output, Manquillo possesses an underrated crossing technique and knows when to bomb forward and when to stay in a more reserved position, with his understanding of left-back Alberto Moreno's movements particularly impressive.
However, with the 20-year-old currently only a loanee on Merseyside, it is perhaps understandable that Rodgers remains cautious when ostracising his permanent charges.
Manquillo's recent words suggest a measure of a temporal in his spell with the Reds:
"My objective here was to become a better player, and I'm getting [the necessary games]. I came here knowing what they had. Johnson's one of the world's best but Atleti and I decided it was best for me [to move], as I needed to play. Here you have the pressure of playing for a big team with expectations, and that helps you mature. It's not easy, but my [personal] expectations are being met.
If Manquillo is planning on returning to Madrid after his spell with Liverpool, it is perhaps wise for Rodgers to look elsewhere; Martin Montoya has also recently been linked with a move.
However, if the opposite is true, as an exceptional defender already on Liverpool's books Manquillo should be nurtured with a long-term Anfield future in mind.
The No. 19 offers a rate of 3.4 tackles, 2.4 interceptions, 0.1 key passes and 0.3 crosses per game, based on his seven league appearances so far.
PHOTO: Here's another angle of the @Nathaniel_Clyne shot that put #SaintsFC ahead against #Arsenal. pic.twitter.com/CPQKxU1Q6F

— Southampton FC (@SouthamptonFC) September 23, 2014
At three years Clyne's junior Manquillo is already an impressive defensive talent, with great upside.
Before Rodgers targets Clyne, he must ascertain the Spaniard's long-term future on Merseyside. If not, the Southampton man would be an astute signing for the Reds, even at an elevated price.
Should Liverpool target Nathaniel Clyne in the future? Let us know in the comments below.