After five years in Europe's wilderness, missing out on transfer targets due to no Champions League football on offer at Anfield – did this summer actually change that?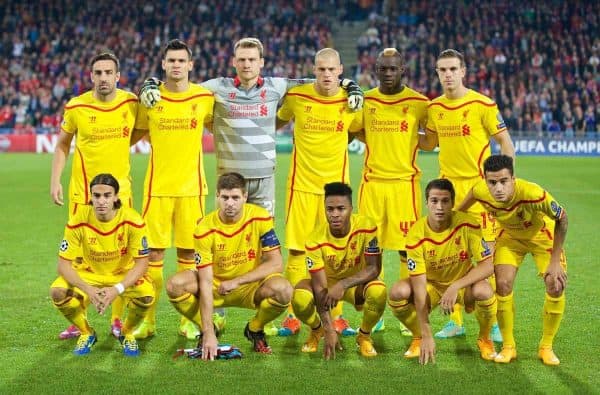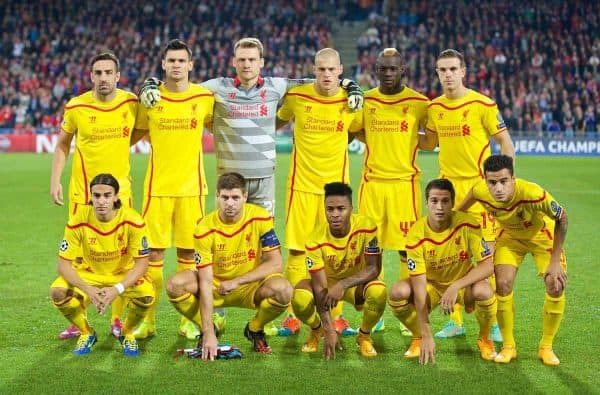 Much was made of Liverpool finishing in the top four. The lure of Champions League football was back, and qualifying for Europe's elite club competition would consequently see The Reds able to shop in a new market. Or at least that was the theory.
Being back in the Champions League after a five-year hiatus is tremendous, but did it really make any difference to the club's business in the summer transfer window?
Luis Suarez, the Reds' only genuine world-class player over the last two or three years, left to join Barcelona, but the players brought in using that hefty sum of money have so far not matched Liverpool fans' expectations.
When you look at the names acquired – nine in total, including Divock Origi – you have to question if they are of the experience and calibre we all expected back in May.
Dejan Lovren and Adam Lallana both arrived off the back of impressive seasons for Southampton, and while it's too early to judge both, are they really players who would have been unattainable had Liverpool finished fifth?
Crazy stat comparison: Liverpool signings Lallana & Lambert v Southampton's Pelle & Tadic http://t.co/32NBe91e89 pic.twitter.com/M4xRDqu1Ek

— 101 Great Goals (@101greatgoals) October 19, 2014
Alberto Moreno, Javier Manquillo, Lazar Markovic and Emre Can are all exciting young players barely out of their teens, but none were going to be able to come straight into the side and help take Liverpool to the next level this season. They are long-term purchases, which is fine, but it isn't what Liverpool were really crying out for.
Rickie Lambert's move was a sentimental one, while Mario Balotelli was, realistically, signed as a last-minute panic buy because Rodgers had missed out on his main targets in attack.
Of the above players, how many are genuinely Champions League quality? You could argue that Balotelli is the only one, when at his best, which isn't now.
Liverpool were consistently linked with truly Champions League quality players, as tenuous or as genuine as they may have been, but none came to fruition.
Even worse, they joined their Premier League rivals instead. Radamel Falcao opted for Manchester United, who aren't even in this season's Champions League, and Alexis Sanchez chose Arsenal. The Reds turned down Samuel Eto'o and he joined neighbours Everton.
Marco Reus was talked about for months, but decided to stay at Borussia Dortmund and wait for his inevitable move to Bayern Munich next summer. Edinson Cavani, Carlos Tevez, Ezequiel Lavezzi, Isco, Xherdan Shaqiri, Victor Valdes and others were all rumoured to be on their way to Merseyside at one point or another, but barely any came close to signing.

As mentioned, there are some players signed with huge potential – Markovic, for all his early struggles, has been touted as a future world star by many- but where are the established stars in their mid to late 20s? Rodgers really seems to have struggled to attract these names, and it's hugely frustrating.
It's still very early days this season, and it would only be fair to properly judge all of the summer acquisitions at Christmas at the earliest, if not the end of the season.
The early signs are worrying though, and considering the huge excitement and expectation in relation to which players Liverpool would sign having sealed Champions League qualification, it looks as though the club have sold their only superstar and replaced him with no top-class players in their prime.
A lot was said about Rodgers not making the transfer errors Gerard Houllier and Rafa Benitez did, having finished second in the league in 2002 and 2009 respectively, but at the moment it looks as though he may have echoed the mistakes of his predecessors.
The truth is, we failed to take advantage of having Champions League football to offer, and the failure to do so could have far more reaching repercussions.
[poll id="276″]