Last week Brendan Rodgers banished the notion that there was unrest within the Liverpool camp. However is this really the case? PJ Vaughan discusses.
Contracts disputes
Gerrard
It's clear Steven Gerrard is no longer worth £140k from purely a football view point. However Gerrard is more than just a footballer, for starters he is a Liverpool legend. Gerrard is someone the rest of the players look up and is an essential tool in acquiring top players to the club.
Some compromise is needed to meet in order to find a resolution to this dispute. No one wants a situation like that of Frank Lampard, where Gerrard ends up playing for a rival. Gerrard is worth a very good wage as he is a club ambassador, as well as still a decent player, so let's get it sorted.
Sterling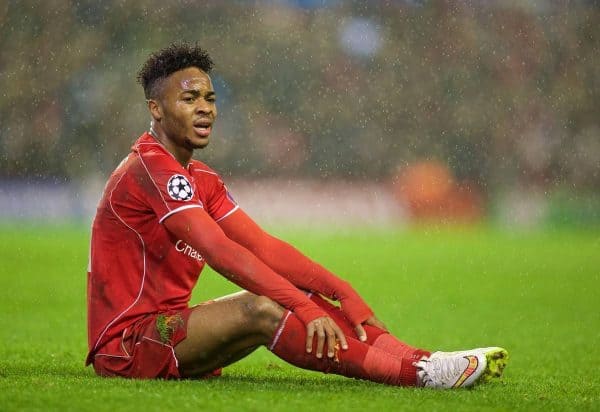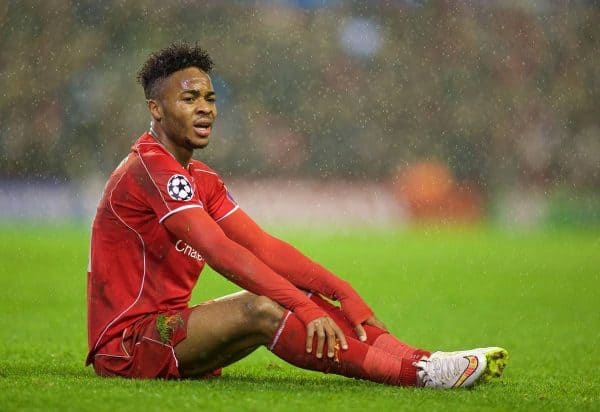 Raheem Sterling, Liverpool's star performer this season appears to be in somewhat of a contract dispute with the club. Sterling won the European Golden Boy award this year. He is the most exciting young player in Europe. Yet Liverpool are dragging their heels with his contract. I think Liverpool need to pay Sterling what he's worth even if some is incentive based or risk losing him to Real Madrid or another rival.
Johnson
Glen Johnson is also in the middle of a contract dispute with the club and he looks like leaving for a free in the summer. While not many fans will miss him, it can not help that three of Liverpool's first eleven are all in the middle of a transfer dispute with the club.
Goalkeeping Crisis
Mignolet
Liverpool have a history of goalkeeper with good feet ever since Tommy Lawrence who the term sweeper keeper was reportedly coined for. Mignolet is uncomfortable with the ball at his feet. He has made some notable mistakes this season and his positioning is often not the best. He looks likely to depart Liverpool and I'm sure like David James and Brad Friedel before him he will have a great career elsewhere.
Jones
Dropping Mignolet for Brad Jones is utter madness. Jones is not good enough to be Liverpool's No. 2 never mind the No. 1. Liverpool needs two new top quality goalkeepers as a matter of urgency.
Defending Crisis
Set pieces
Liverpool are awful at defending set pieces. Not one of our defenders dominates the penalty area. Recently against Chelsea, the Liverpool defence went AWOL leaving a number of Chelsea players onside a couple of yards from the Liverpool goal. No prizes for guessing what happened next. These are school boy mistakes and that is even an insult to schoolboys. I'd love it if the club could hire someone to sort this problem out.
Basic Defending
Since Brendan Rodgers has being at the club Liverpool have conceded 167 goals. Rodgers has a habit of blaming goals on individual errors. 167 individual errors does seem a lot though. All goals are individual errors in some part but collectively Liverpool do not know how to defend. Recently we have gone to 3 centre backs and are conceding just as many.
I have heard fans blaming Mignolet as he stays on his line or Skrtel and Lovren for poor positioning. Or our full backs for making mistakes and Gerrard for not being a defensive midfielder. While all of these are true, defending is something you do collectively. You defend as a unit. Liverpool don't they are disjointed.
We now play Lucas as a defensive midfielder but with no full backs he has even more holes to plug. It is clear that Rodgers does not have the capabilities to set up a team to defend and I have 167 pieces of evidence to prove so.
Wing Backs
Playing Jordan Henderson and Lazar Markovic as wing back is fine offensively. But from a defensive view point it is utter madness. While Liverpool created numerous chances v Arsenal, there is no point in creating chances, if you then concede from the opposition's only chances in the game.
I watched the Arsenal game with an Arsenal fan (for my sins) and he kept saying that Liverpool were not turning their possession into goals which was true. He also laughed at how bad the Liverpool defending was on both of Arsenal's goals, again sadly true. If we are to persist with wing backs can we least have players that have some understanding of defensive responsibilities i.e. Johnson and Moreno.
The Joe Allen experiment
Joe Allen is the only footballer in the world that improves from not playing. Every time he is injured the Peoples Front of Joe Allen get on twitter lamenting his loss. I tried to work out what Allen strengths are. It's not physical strength as he constantly gets pushed off the ball, its not athleticism as he is slow. It's not tacking or tracking back and it's not even passing as all he seems to do is side way pass. It's time to end the Joe Allen experiment.