Ahead of Tuesday night's Champions League clash, Jack Lusby caught up again with FC Basel expert and Football Manager 2015 (PC/Mac)

Football Manager researcher Oliver Zesiger.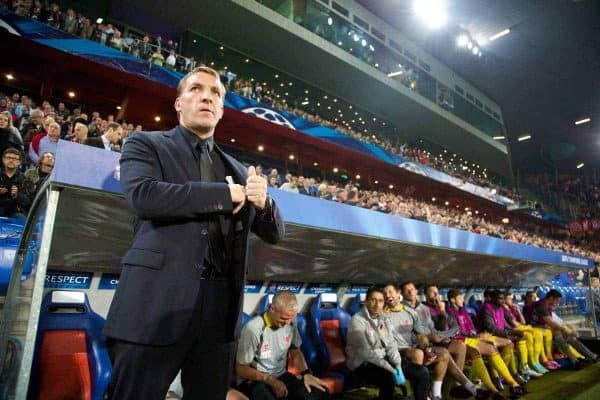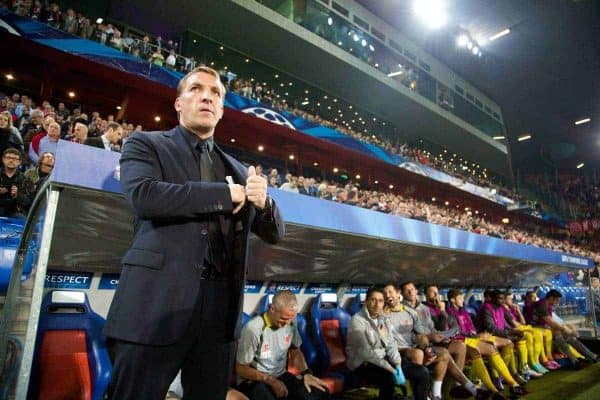 Liverpool vs. FC Basel
Champions League Group B, Matchday 6; Tuesday 8 December; 19:45pm GMT
Brendan Rodgers' Liverpool welcome FC Basel to Anfield on Tuesday night in a truly must-win Champions League tie.
Only a win will see The Reds advance to the knockout stages of the competition – providing Ludogorets Razgrad don't somehow decimate Real Madrid in Group B's other fixture.
Any other result, and Basel will likely qualify.
Unfortunately for Rodgers, after a disappointing 0-0 draw at home to Sunderland in the Premier League on Saturday, Liverpool challenge an in-form Swiss side.
Basel have won their last five Super League games, and also defeated the Reds in their previous Champions League tie.
We caught up with FC Basel expert Oliver Zesiger once more, who gave us his insight before the game.
Hi Oliver, first of all, how about you catch us up on FC Basel's season so far, from a supporter's perspective?
After we faced you our form dropped. We lost the match following our win against Liverpool in the dying seconds after leading. We've been defeated by Ludogorets – again in the last seconds of the game.
Changes came at the end of October when our manager stopped his heavy rotating. Instead of changing six or seven players each game he toned it down to two or three. He found a core on which he could rely on and he built his line-ups around them.
What followed was a run of eight games where we only narrowly lost to Real Madrid and won seven. And we did it in style which helped to quieten critics. Basel now leads the league with an 8 point cushion heading into winter break.

Basel head into Tuesday's clash on a five game Super League winning streak – is this the perfect time for them to play Liverpool?
This match at Anfield is a perfect opportunity to crown what has overall been a very good first six months under Paulo Sousa.
We're looking good in terms of results and play while you're struggling at the moment. On paper it looks like the best opportunity to play your side. But this initial position is dangerous.
This is the match that could kick-start the season for Liverpool and I'm a 100% certain Brendan Rodgers will tell his boys exactly this. This match will show the character of your team and we will have to be at our best to withstand.
What do you make of Liverpool's current bad run of form, with their performances arguably suffering most since their defeat to Basel?
What surprises me is your attacking problems. A team with your level of attacking talent should be able to score against Sunderland at home for example. This puts extra pressure on defence too.

Of course missing Daniel Sturridge and losing Luis Suarez is a heavy burden. But I remember, when you played in Basel, Mario Balotelli did not touch the ball once in our penalty box. He is not your typical fox in the box but it is telling that Liverpool's attacking players and he by himself could not create chances for him.
Can you imagine Sturridge or Suarez not touching the ball in the box once in a game regardless of the opponent? I can't.
What difference will it make that this tie takes place at Anfield, will Basel be a different challenge away from home?
I expect some of our players having shivers down their spines when they hear 'You'll Never Walk Alone'.
Basel will have good away support. They will again sing for 90 minutes as this is their philosophy. Of course the overwhelming majority of the crowd will be pro-Liverpool but that's not necessarily a bad thing. If your struggles continue I can see some unrest among the fans during the match which could unsettle the home team.
As most of the teams we do play better at home, especially in this Champions League season. I expect us to begin cautiously and look for the counter attack at first. I'm not expecting Basel to sit back and try to hold on a draw during the whole game. This is not our style. The team will try to keep control of the ball after it has settled into the match and it will look for attacks whenever possible.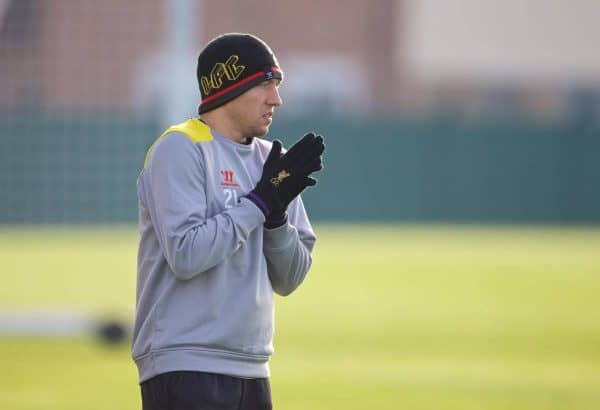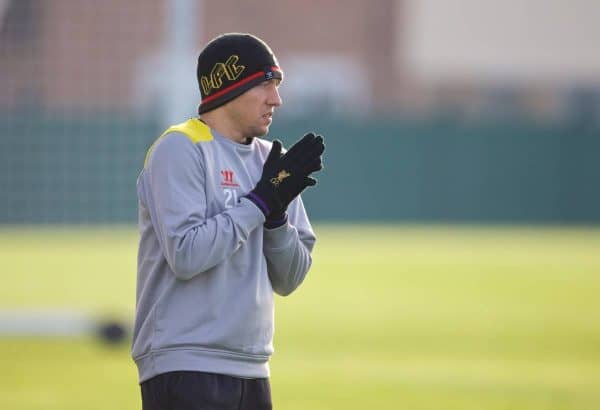 Last time out you picked out Raheem Sterling and Jordan Henderson as Liverpool's key players, as well as Balotelli, Philippe Coutinho and Adam Lallana to a lesser extent – who can make the difference for Liverpool this time out?
Lucas Leiva is one player I believe is important when he's fit to play. He will be crucial in breaking our attacking play and regain possession, and he allows Jordan Henderson and Steven Gerrard to play further up the pitch and have a bigger influence on the attacking side of play.
I mentioned Gerrard because he's the other player who can make a difference. He can still be a massive influence on any team during 90 minutes. I remember his goal against Olympiakos in a decisive match almost exactly 10 years ago. One of the greatest goals I've ever seen!
Although 10 years older he still provides fantastic passes and a goal threat at any time. And his dedication to Liverpool Football Club is unmatched so he will put everything he has into this one match.
If he can spark a flame in his teammates we're in for a tough game.
And on the other hand, who will Basel's key players be at Anfield?
Marco Streller for sure. His experience and his leadership will be needed. He recently came back from an injury but has shown on Saturday that he's ready.
Our top goalscorer is Shkelzen Gashi. He may not look like a technical wizard when he has the ball at his feet but he is a massive threat off the ball. His eye for open spaces and his running into those spaces are excellent. He starts at left wing but don't expect him to stay there exclusively.
Fabian Frei is one of the big winners since Sousa stopped rotating heavily. He will try to gain influence on the play by looking for easy solutions in midfield. And he can spot his teammates with good forward passes too.
Last but not least our Czech defensive duo, Marek Suchy and Tomas Vaclik. Suchy is a no nonsense, solid central defender with every attribute needed to be good at this position while Vaclik had the tough task to replace Yann Sommer in goal but did very well so far.
I could name a few more but what stands out to me is on Tuesday, experience, calmness and patience will be needed. And a team effort.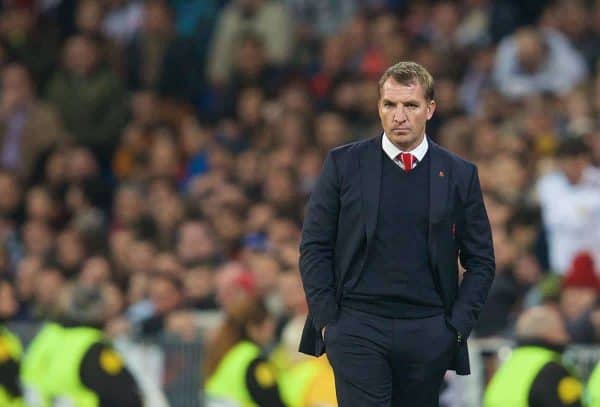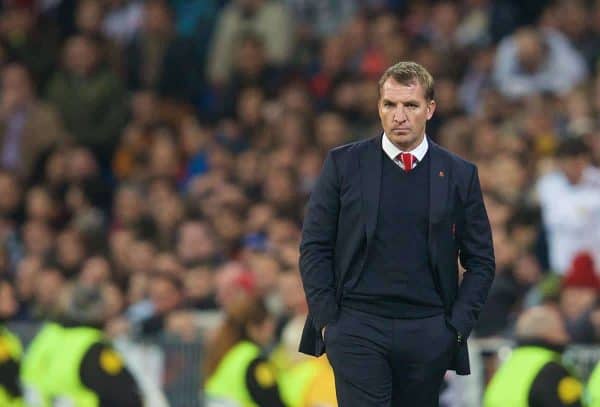 This fixture stands as a pivotal moment for both side's Champions League fortunes this season – who do you back to win? Is it a head or heart moment for you?
I'm confident Basel can get a result at Anfield. If the circumstances are in our favour we can even win there. This is the heart speaking.
The head says it will be tough task and all the talk of your struggles will mean nothing come game time. I just hope it won't be a 3-3 again because I would probably have several heart attacks during the match.
And let's end with a score prediction!
I correctly predicted us to win in Basel so I hope I'm right again. 2-1 win for Basel.
Oliver Zesiger serves as assistant researcher for the Football Manager 2015 (PC/Mac)

Football Manager video game series and is a keen expert on all things Swiss football. Follow Oliver on Twitter, here, and read our first Q&A here.
What are your predictions for Liverpool vs. FC Basel on Tuesday night? Let us know in the comments below.