Liverpool defender Kolo Toure believes their forthcoming must-win Champions League encounter against Basel is made for Steven Gerrard to create "magic" again.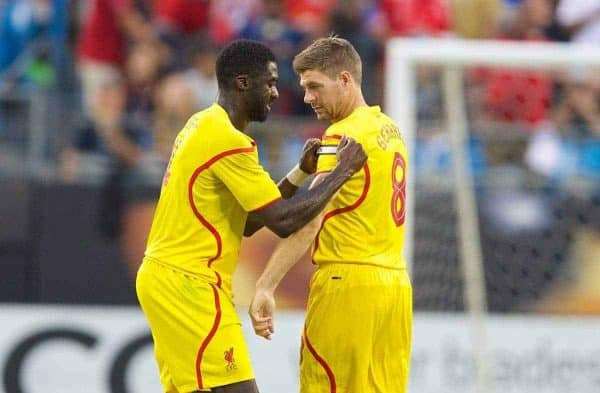 The Reds captain will return to the starting line-up on Tuesday having been rested in Saturday's goalless draw at home to Sunderland.
Brendan Rodgers' side have to beat the Swiss to progress to the knockout stage, and Toure reckons Gerrard is the man who can really make a difference.
And, in light of Rodgers' judicious use of his 34-year-old captain this season, the Ivorian insists the midfielder's class is such that he does not need a full match to impact games.
"He is a man for great days. He makes the magic when no-one can make it. That is why he is one of the best players in the world," he said.
"His age is nothing. People just keep talking, but if you have a player like that in your dressing room it is very important with his experience.
"Players like that don't need 90 minutes to make the difference – only 20 or 30 minutes – and I am really happy to have him as a captain first and as a man because he is a great player."
Having been frustrated by Sunderland, Toure expects Basle to be more aggressive – even though they need only a draw to progress at Liverpool's expense. And he admits the Reds will have to be more adventurous than their recent performances – which have all been about regaining some defensive stability.
"The team has had to settle defensively first and, because we have been conceding some goals, it was important to get back to basics," he added.
"It has been working well for us but not against Sunderland, but we will take risks against Basle because we have to put them under pressure and win the game.
"It is a must-win game – it is like a final. We will take some risks to win the game.
"I think tactically they will be better than Sunderland, and going forward they are going to be dangerous as they have quick and intelligent players."