As expected, Liverpool are to return to Australia as part of their pre-season tour this summer – visiting Adelaide and Brisbane.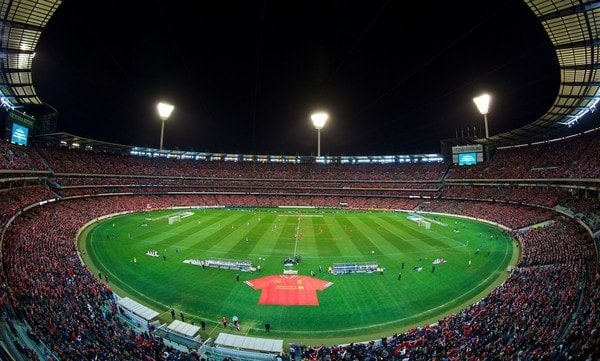 The Liverpool Echo report the that the confirmation is expected to be announced early in February.
The Reds will stop off in Asia on the way to and back from Australia, with Indonesia set to be one of the destinations and China the other likely destination.
The tour will continue the club's trend of heading west to America one summer then east to Asia and Australia the following.
Two years ago Brendan Rodgers' side played at the famous Melbourne Cricket Ground in front of an incredible 95,000 capacity crowd. That was their first visit to Australia and such success has always meant they were likely to return this summer.
The 53,000 seater Adelaide Oval will host one match, with the 52,500 seater Suncorp Stadium in Brisbane also likely.
Incredibly, the match in Adelaide would be the first time a Premier League club has visited the state of South Australia since Sheffield United in 1994, according to the Echo's report.

Liverpool's expected stop in Indonesia is part of their commercial partnership with Garuda Indonesia airlines which they signed last year.
Liverpool last visited China in 2011.
The last two summer's have seen Rodgers' side face north-west side Preston North End before flying out to their respective tour destinations.
There could also be a post-season friendly in late May – which could in fact turn out to be Steven Gerrard's final game for the club. The Reds took on Shamrock Rovers in May last year and have previously attempted to organise friendlies in South Africa.
With no international tournaments this summer, post and pre-season offer more time for such activities.