Following Steven Gerrard's decision to join the Los Angeles Galaxy, we speak to the organiser of the LA Liverpool Supporters club.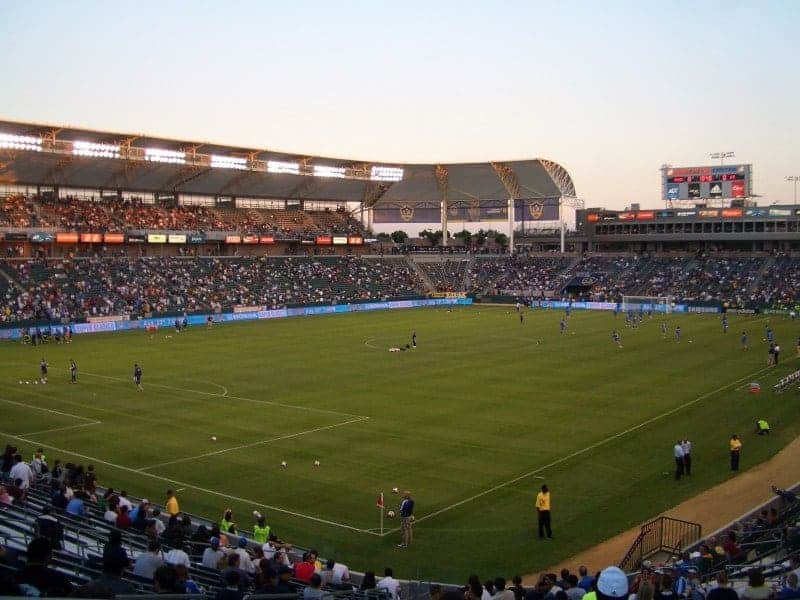 Q. Brian, as a Liverpool supporter living in LA, I imagine it's mixed feelings on Gerrard's move to California?
A. Yes, of course. I think most of us were shocked when news first broke. Afterwards, it was probably a mixture of sadness and excitement to hear that Steven wouldn't be finishing his career at Liverpool, but given that his mind was made up on a move to the States and that he could end up in LA, we weren't going to complain. It's as bittersweet as it can get.
Q. How big is the news of Gerrard's move?
A. It certainly ins't at Beckham's level, but that's because Stevie's never been that kind of player – or person, for that matter. He's low-key. It's probably at the same level as when Henry and Lampard joined (can we even say that yet?). The LA Galaxy is trending on social media and there's been a few articles on the LA Times, Yahoo! and so on. It'll probably pick up some more as news unfolds and when he finally suits up.
Q. Do you get to watch many Galaxy games? How would you describe the league and the quality of play?
A. I used to be a season ticket holder and before that would go to almost every match since the team played its first game. Nowadays, I follow the team on the TV or the pub. I occasionally attend a match.
In terms of the league and quality of play I think most would agree that it's always improving and growing. The atmosphere is also getting better.
Q. Do you think Gerrard will have a bigger impact than David Beckham did?
A. Yes and no. With Beckham the league was getting a name or superstar, I suppose. The amount of coverage the league, team, and Beckham got was unlike anything the sport had seen in the modern era of this country. No disrespect to David, who is a top professional, quality player, and good person from what many say, but he's no Steven Gerrard. The league has never had a player like Steven Gerrard. He is the anti-modern player in that he's not into the superstar thing and is quite low-key.
Those who don't support Liverpool, but appreciate the sport will appreciate Stevie because of what he's achieved in his career and how he's gone about it. Otherwise there will be those who won't understand what his arrival means. In short and in football terms – he will make an impact. As far as marketing and all that comes with it – who knows.
Q. How might Gerrard fit in to Galaxy's side? Do you think Bruce Arena will use him as an attacking or holding midfielder?
A. Excellent question – I don't know. I think the manager has already mentioned that he isn't concerned about where Stevie will fit simply because of the quality he possesses and what he brings overall. He's always been able to play just about anywhere. I think both the team and Stevie will be fine wherever it's decided that he'll play.
Q. Away from Gerrard's move, what's it like being a Liverpool fan on the west coast of America?
A. You need a lot of coffee. Joking aside, I've no complaints. It's probably the same as anywhere else, to be fair. We have a great group of people here who don't mind waking up early and driving long distances to support the club we love, sing a few tunes, and down a few pints on every matchday. We cheer together, we cry together – we're always there for Liverpool and each other.
Q. Are you going to get a Galaxy season ticket now to enjoy watching Gerrard play?
A. Already have one! We're actually organising a 'KOP block' with Orange County and San Diego to make sure Stevie feels at home. Anfield West sort of thing! Maybe we can get all the North American OLSC's to attend Stevie's first match!
You can follow LFC Los Angeles on twitter: @TheLFCLA.