Upon Steven Gerrard's announcement that he will leave Liverpool at the end of the season, former Reds boss Rafa Benitez has spoken about the time he spent working with the midfielder.
https://www.youtube.com/watch?v=Y1ReW8N_pCo
Video: YouTube user nhlsarok
Gerrard, 34, confirmed on Saturday morning that he will leave the Premier League to play in America's MLS, bringing an end to his 16 year career in English football.
"Liverpool FC is not just losing a great athlete, or a great footballer," Benitez wrote on his official website.
"The 'Miracle of Istanbul' was only possible because of him. Steven inspired the team that night, refusing to believe it was an impossible job at half time against AC Milan.
"He led the charge with a wonderful headed goal and showed the determination needed to win a penalty for our third goal. And when called upon to sacrifice his position on the pitch for the team he didn't hesitate. It was the perfect stage for him to showcase his talents, and Steven and the other Liverpool players were rewarded with the European Cup.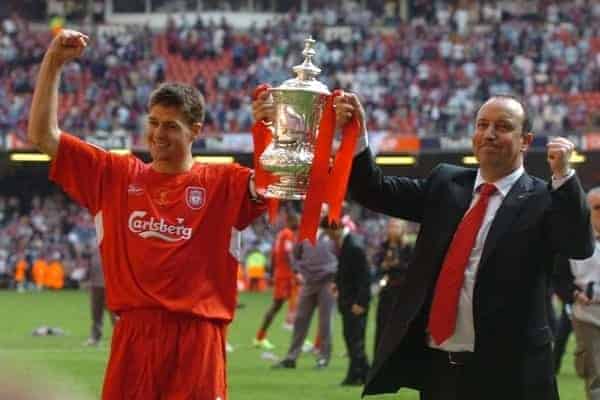 "He nearly always thrived on the big occasion, producing one of the great FA Cup goals as we beat West Ham at the Millenium Stadium in Cardiff. And the partnership he developed with Fernando Torres produced some of the most exciting attacking football the Premier League has ever seen.
"The club is losing its 'Red' heartbeat. Steve, remember, You'll Never Walk Alone."