Liverpool manager Brendan Rodgers believes Everton will be delighted to see the back of Steven Gerrard. The Reds captain plays in his 33rd and final Merseyside derby at Goodison Park on Saturday before heading off to Los Angeles Galaxy in the summer.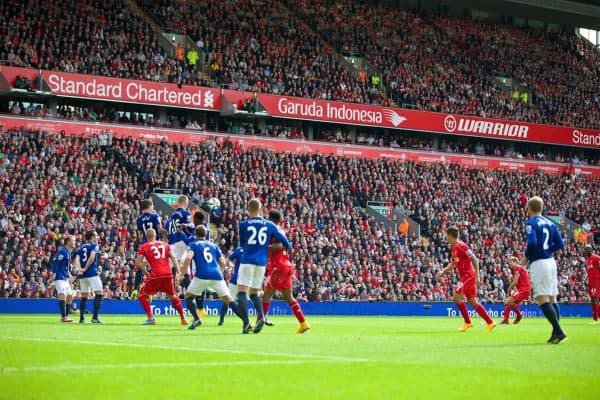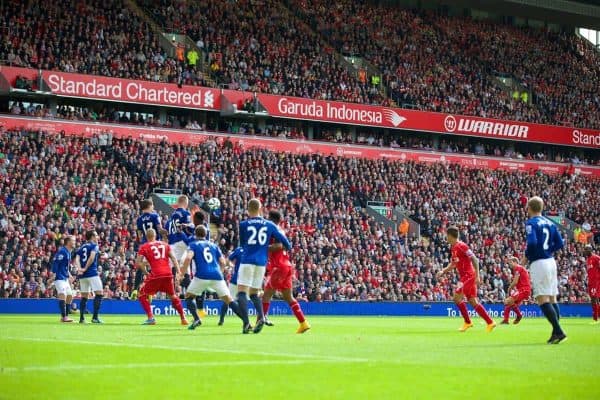 With critics writing him off earlier in the season – before he announced his move to Major League Soccer which prompted an outpouring of platitudes – he was instrumental in the 1-1 draw at Anfield in September.
He scored his 10th goal in these cross-city encounters from a free-kick and it looked like being the winner until Phil Jagielka's thunderbolt last-minute equaliser.
Rodgers does not expect any emotion or ceremony from the 34-year-old midfielder but believes there will be plenty of rejoicing from the blue half of the city, who have taunted him mercilessly since he made his first appearance against them in April 1999.
"I am sure they will be glad to see the back of him," said the Reds boss. "He has been an incredible player for this club and has played in so many of the derby games and been outstanding in them.
"He will want to go into it as he does every game – he wants to win for his club and it will be no different this weekend."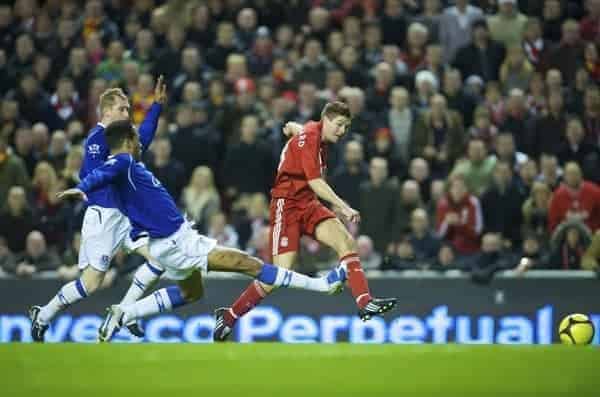 The usual build-up has been held off somewhat by Liverpool's involvement in their midweek FA Cup fourth round replay but having only just successfully negotiated that – with two goals in the last five minutes to win 2-1 – attention can now turn to Saturday's main event.
"It is very exciting. Normally there is a build-up right the way through the week but we had our focus on the FA Cup tie but as soon as the whistle went at that game our focus was on preparation for Everton.
"I've been involved in a few of the games over the last two and a half years and they are wonderful games to be involved in.
"They are so fast and full of emotion and the quality of the football is outstanding under real intense pressure. "We prepare really well for every game and this is no different.
"We focus on the details on the game; whether it is at Anfield or Goodison, they are tough games but we are playing well, arrive into it creating opportunities that we weren't at the start of the season and we are really excited."
After two 20-minute substitute appearances following his five-month absence with injury striker Daniel Sturridge will be itching to start the derby at Goodison – where he came off the bench to snatch an 89th-minute equaliser in a thrilling 3-3 draw last season – but Rodgers has to decide whether to keep holding him back.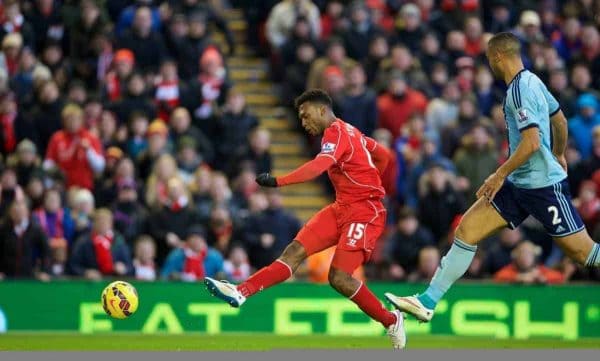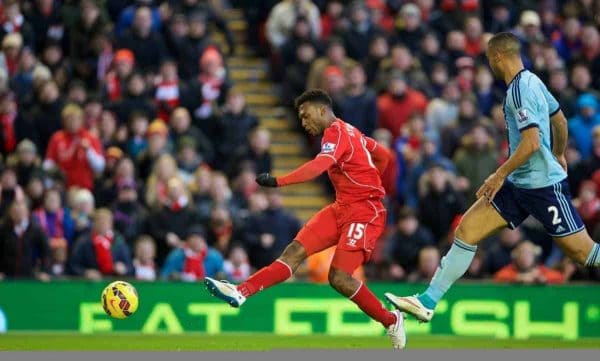 "I think every player wants to play, not just Daniel," he said. "He is coming along very well. It is not that he won't start, we just need to analyse that over the next couple of days."
With progress in the FA Cup, a significant upturn in their Premier League form and European football to return later this month Rodgers is optimistic they can not only finish in the top four but go even higher as well as winning some silverware.
"We just want to win the next game. That is it. If we just continue that momentum I'll be happy," he added. "Of course the bigger objective is to win a trophy and finish in the top four.
"We have the European competition as well, the FA Cup that we can get to the final of, and we can challenge the top four – and not just fourth, beyond that.
"It is important we retain our focus and concentration and continue to work as hard as we are."