As part of our look at Liverpool owners FSG and why they may be Liverpool's best chance of success (read here), Si Steers speaks to Brian Barwick, the former chief executive of The FA, a lifelong Liverpool supporter and sports media expert.

---
Brian Barwick:
The club needed to regain stability and structure following the exit of the previous regime. FSG came in to Liverpool and had to adapt quickly to understand the business of football. UK and US sports are very different, for example, there is no draft system in football; that period of adaptation was a learning curve. FSG also needed to take time to understand how Liverpool Football Club interacts with its local, regional and international following, the expectations, and how they resolve the conflicts that go with that.
FSG are highly professional sports business people with a very good idea on whats involved in producing a successful sports business that wins trophies but is run on sound financial and commercial principles.
The appointment of Brendan Rodgers was a logical move for a young coach that had been steadily building his reputation, and it was the right time for a big club to give him an opportunity. Under Rodgers it feels like there is a plan and structure to what is happening on the pitch. The club has recruited a man for the long term.
America is a market leader in how to commercialise sport and drive revenue into the business. FSG and Ian Ayre have done some very good commercial deals. There is now a lot more sense and sensibility about the running of the club. The stadium issue is finally approaching resolution – which gives the club a lot more certainty about the future.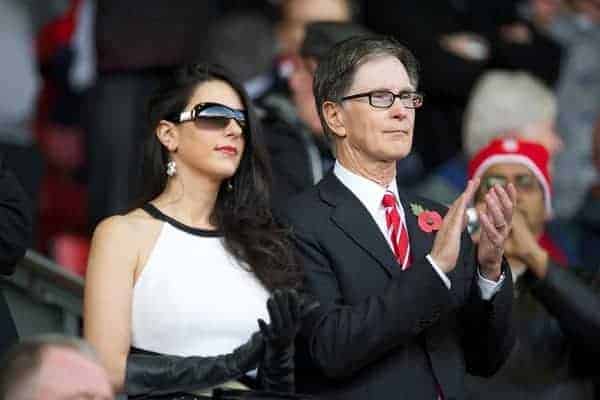 FSG have a reputation of being winners. I have been watching Liverpool for over six decades and you get used to winning and being top of the pile, you can see the amount of energy and emotion in almost winning the PL last season. There are now 5-6 teams that can aspire to the title – so the aspiration for Liverpool has to be competing for the title and qualifying for the Champions League; to win trophies, but not at the expense of putting the club in a perilous financial position.
We are dealing with a set of people that have transferable skills and can run a very good sports institution, it took a little time to understand English football, but they have got to grips with it and the club is growing and set for an exciting future.