Brendan Rodgers has lept to the defence of Liverpool captain Steven Gerrard after mounting pressure around how the midfielder will be used in his final games for the club.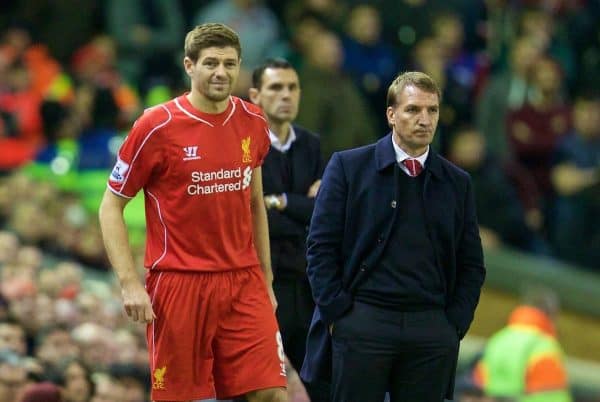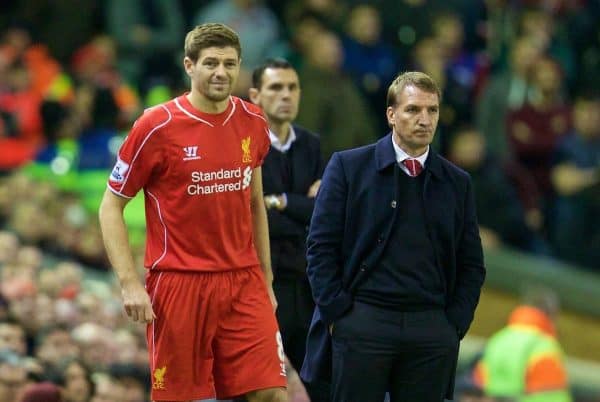 The Reds captain returned to the squad after a seven-match absence in Monday's win over Swansea but it was as a substitute and not in the starting line-up.
There has been much debate about Liverpool's effectiveness with Gerrard in the side but Rodgers insists the midfielder still has a key role to play in the remainder of the campaign.
"I think it has been really unfair on the boy. This is a guy who has been – and still is – a wonderful player," said Rodgers.
"When he was out injured we had people trying to sensationalise a story as to whether he would get in the team or not but Steven was unfit.
"People were trying to write him off when he was not even back fit.
"Maybe some are trying to make a negative story on him, which couldn't be further from the truth.
"He is now available but I can tell you now – and it may not be the story you want – but he is a guy committed to the team and the football club first and foremost.
"People are trying to see the team is doing better when he doesn't play but the team was winning when he was playing games.
"Even when he doesn't start he came off the bench the other night and put in a great performance which added a calmness and stability to the team and that is what he will continue to do.
"He is like any other player, of course he'd like to play, but his support for guys like Jordan Henderson, Joe Allen, that are in the team has been fantastic and his support to me as a captain has been incredible.
"He works his socks off and Steven Gerrard, playing or not playing, has unbelievable application and professionalism to his football life and is a wonderful ambassador for this club and a great role model for the players."
Liverpool's midfield has been bolstered by the return to training of Lucas Leiva, who limped off with a groin problem 16 minutes into the Merseyside derby at Goodison Park on February 7.
The Brazil international will be assessed on Saturday to see whether he has a chance of making the squad to face arch-rivals Manchester United at Anfield the following day.

How should Gerrard be utilised in his final few games for Liverpool? Let us know on INPLAY – the fantastic football social messaging app. Download the app for FREE for iPhone or Android and get chatting to Reds and other football fans around the world!