Tom McMahon argues that while the 3-4-3 has been a resounding success, Brendan Rodgers needs to switch up his tactics if the formation isn't working.

Before delving into tactical talk, it's worth clearing up two different definitions that often get mistakenly intertwined.
Formation: Describes how the players are positioned on the pitch
Philosophy: The style and tactics the team employs
Usually these two definitions go hand in hand; the manager will chose where to position his team on the field in order to perfectly implement his style of play. A chosen formation also has to position players in an area which maximises the squad's skill set, otherwise another one may be preferable.
3-4-3
Brendan Rodgers' change to a 3-4-3 formation (or 3-4-2-1 for the anoraks out there) has been a significant success. Martin Skrtel is probably one of the most frustrating centre-backs to watch in a central defensive pairing; he often strays from his position or sporadically drops too deep, which knocks his partner completely off and leads to a chaotic back line.
Since playing as the deepest centre-back in a sweeper role, he's been one of, if not, Liverpool's best player. Backing off towards goal and making last-ditch challenges suits our Slovakian completely.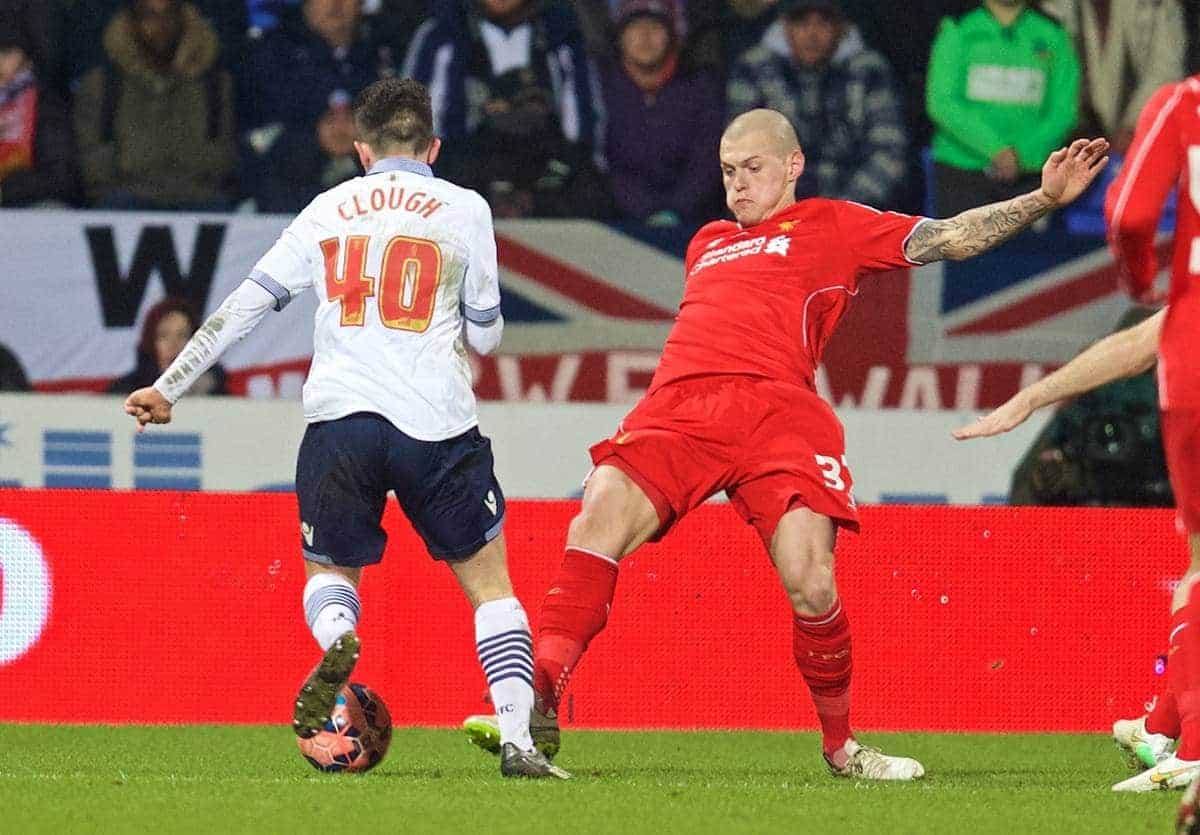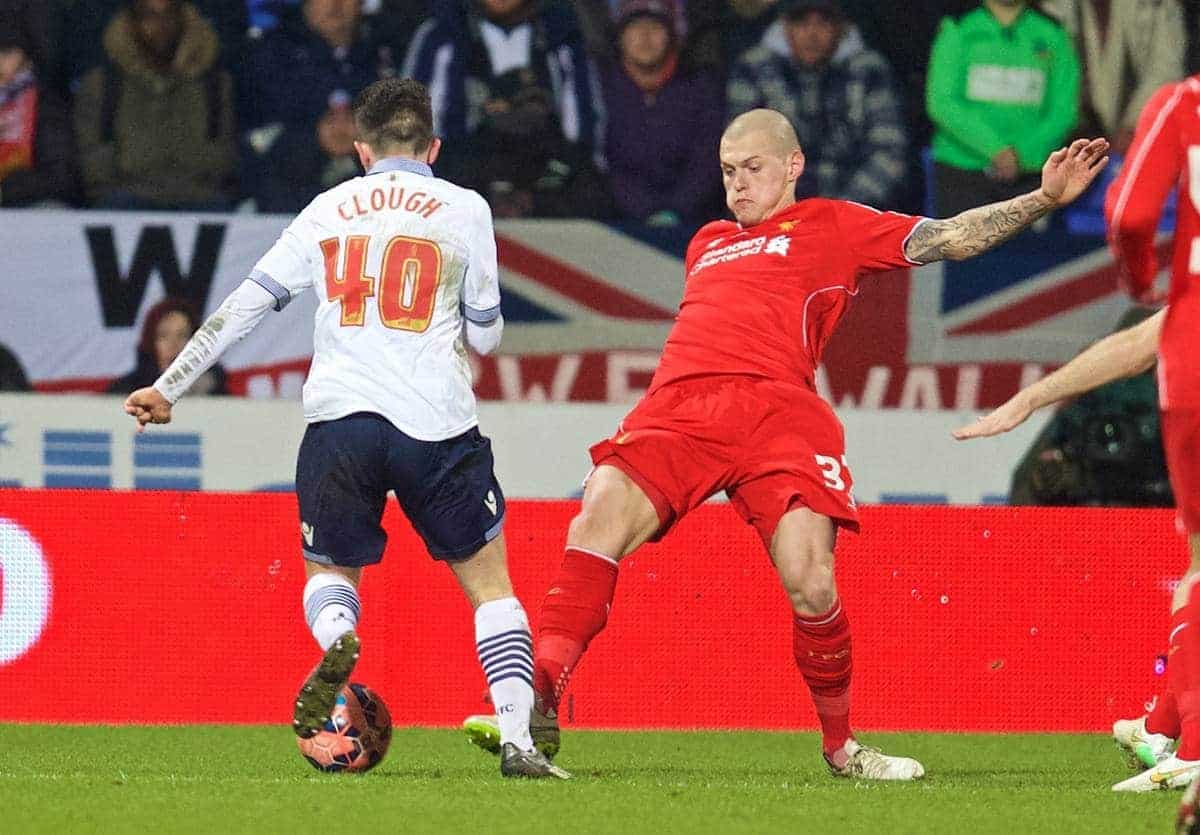 Likewise Emre Can, who I've always argued is tailor made to play as a wide centre-back, and Mamadou Sakho have flourished in bringing the ball out of defence – something which was ridiculously frustrating to watch before Liverpool's move to three at the back this season. Likewise, the squad has a lot of pacey players available to play at wing-back and plenty of attacking midfield options to sit behind the striker.
"This is an exciting system because it gets a lot of your technical players into the team, gives you domination centrally, gives you the extra body from behind to build the game and gives you good positions on the outside to keep the ball and penetrate."

(Rodgers on the 3-4-3 formation)
And obviously, since switching to 3-4-3, Liverpool have been the form team of Europe, undefeated in 2015 and winning nine of their last 11 games in the Premier League.
So if it's not broke, then why fix it?
Having seen Liverpool fail to overcome the well-drilled defensive lines of Bolton Wanderers, Besiktas, Everton and most recently Blackburn Rovers – as well as three screamers arguably providing the difference against Southampton and Manchester City – there is a question as to whether a 3-4-3 formation will always be Liverpool's answer to victory.
Sturridge isolated
While the 3-4-3 is rarely used in modern football and therefore gives the opposition numerous headaches, it can sometimes struggle to penetrate a low-block defence or a team that parks the proverbial bus.
Daniel Sturridge's return has been a blessing, but he's struggling to make the same impact of previous seasons. With just three goals in nine (33.3%), while not terrible, is well below his strike rate in previous Liverpool campaigns (73% and 72%). While lack of match fitness and sharpness is a hindrance, the 3-4-3 can sometimes isolate the lone striker.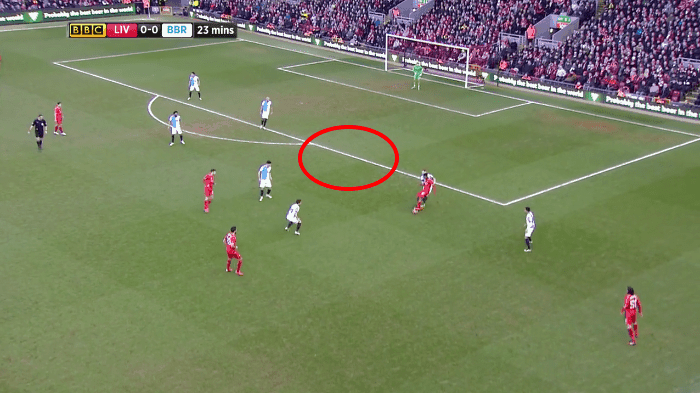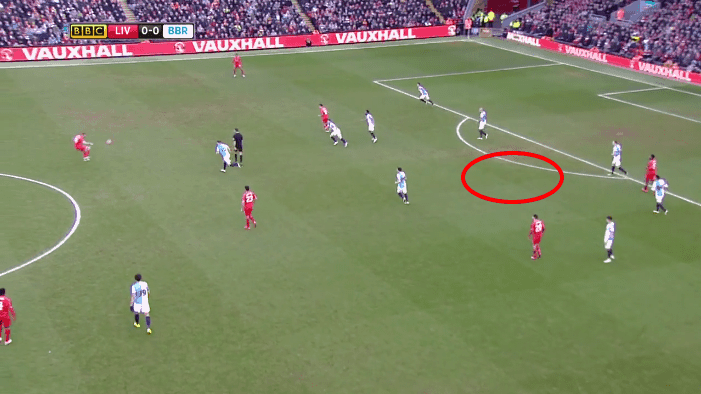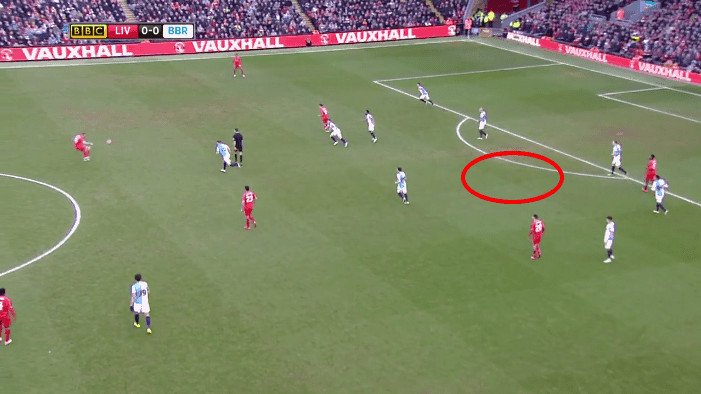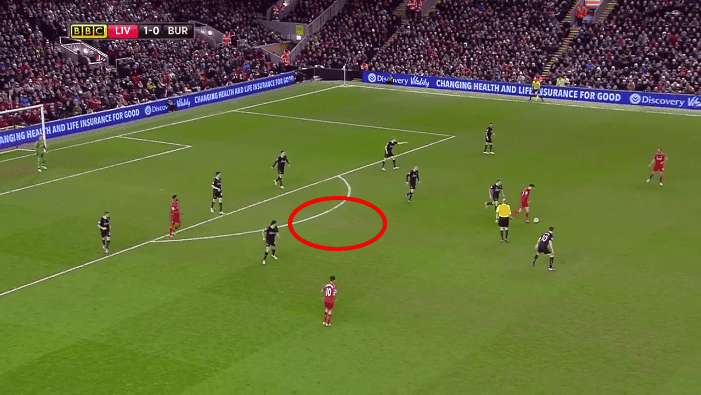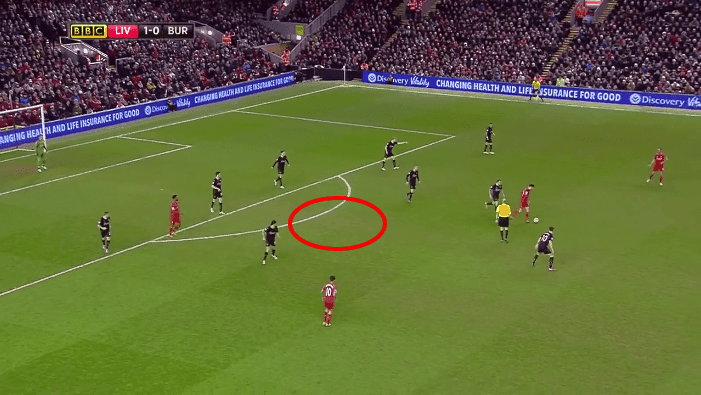 The three images above show a massive second-striker sized hole in Liverpool's attack during the the last two fixtures against Burnley and Blackburn. Adam Lallana and Philippe Coutinho are great attacking midfielders, but they both have a tendency to drop deep and wide in order to influence the build-up play. They prefer having the ball at their talented feet rather than making clever off-the-ball runs into space to cause damage.
Usually when Liverpool are chasing a goal, Mario Balotelli is thrown on as one of the awkward attacking midfielders. The Italian international is another that likes to drop deep, but the team need as many bodies in the box as possible to maximise their chances of scoring a vital goal. Balotelli cannot venture too far forward for fear of throwing the team off balance in the current set-up.
Square pegs in round holes
It is not just Balotelli that struggles to fit into the 3-4-3. Lazar Markovic has arguably underwhelmed since his £20 million move from Benfica in the summer. Noted for possessing great technical ability at pace, the versatile attacker was a constant menace to the opposition's back-line for the Portuguese outfit last season.
Fast forward a year and Markovic is playing in a wing-back role and struggling to influence the game at either end of the pitch.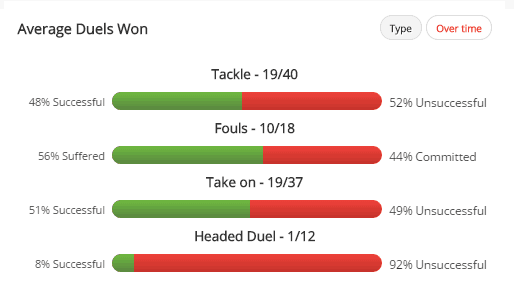 Billed as a wide player in the mould of Eden Hazard, a role which requires a level a level output of defensive and offensive contributions seems like an awkward fit. Having only won a single headed duel all season in conjunction with a lacklustre take-on and tackle ratio shows that the Serbian is struggling to get to grips with the unorthodox position.
Against Blackburn, the 21-year-old was so poor at transitioning the ball from defence that Glen Johnson kept trying to do his role for him – creating some nervous moments in defence. This is because both players are playing out of their favoured position, leading to some positional sloppiness and created gaps for the opposition to exploit.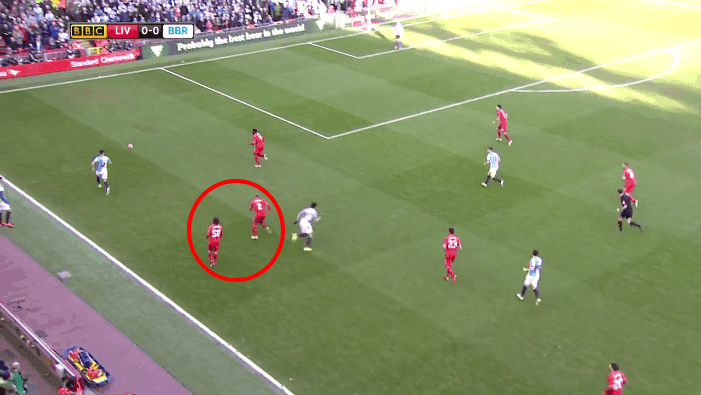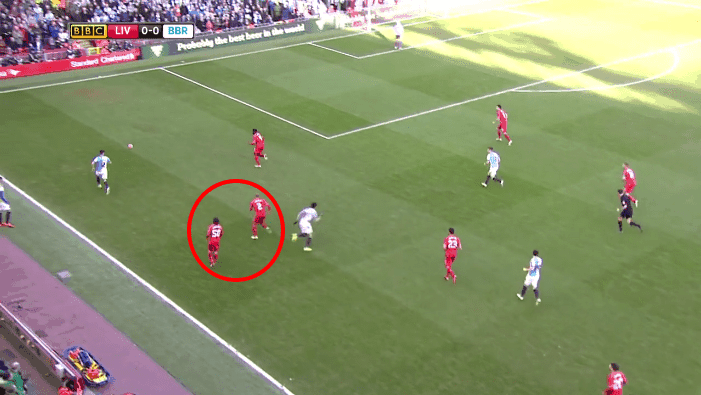 For some players, playing in a different position has been beneficial – Can and Jordon Ibe have flourished in their new roles, as a centre-back and wing-back respectively, in the 3-4-3. But for the likes of Markovic, Alberto Moreno, Johnson and potentially Steven Gerrard upon his return, the rigidity of the 3-4-3 formation hinders their strongest attributes and doesn't maximise their talents.
Solution? Plan B.
Liverpool should use the 3-4-3 formation as a default; the performances, results, style of play and balance have largely been excellent since the switch of system back in December.
However, Rodgers seems largely hesitant to switch the formation if plan A isn't working. It's almost like there's a fear that once the system changes, that the harrowing displays from the first half of the season will come to the fore.
Rather than play Balotelli as a make-shift attacking midfielder when chasing a game, why not switch to one pivot in midfield and create a 3-3-2-2? Coutinho thrived in a similar midfield set-up last season, and Sturridge will be less isolated upfront if there's another striker in the box.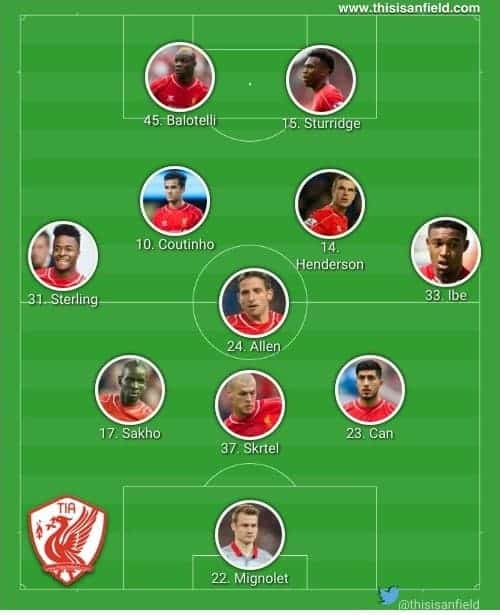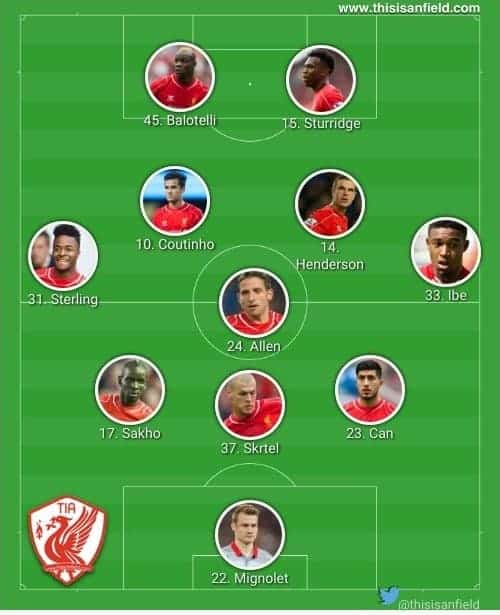 Or if, like in Blackburn's case, there's little need for three centre-backs targeting an inactive lone striker, a switch to a back four will add another body to try and breakdown the enemies deep-lying defence. The 4-4-2 diamond last season (and against Tottenham Hotspur away this campaign) worked wonders, why shelf it when it can be used as an effective plan B?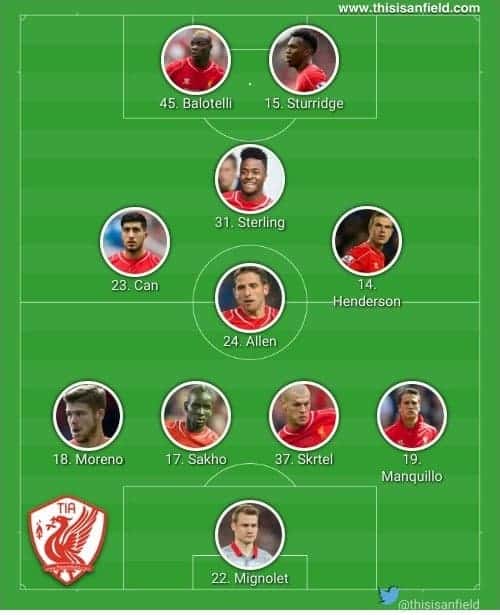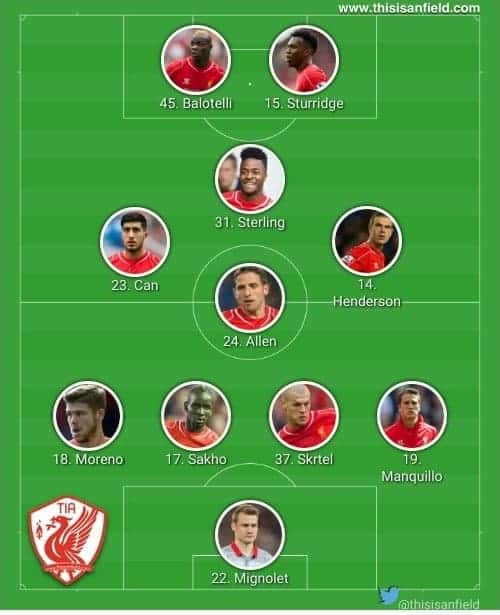 Rodgers has rightfully been praised for implementing the same style of play using a myriad of different formations to bring is attractive philosophy to life. Now he needs to use his malleability in-game to maximise the squad's potential, and could be key to the Reds being a mainstay in the Champions League.