Liverpool's transfer strategy has been the subject of much debate this week. Mark Pearson explains why we blew a huge opportunity last summer.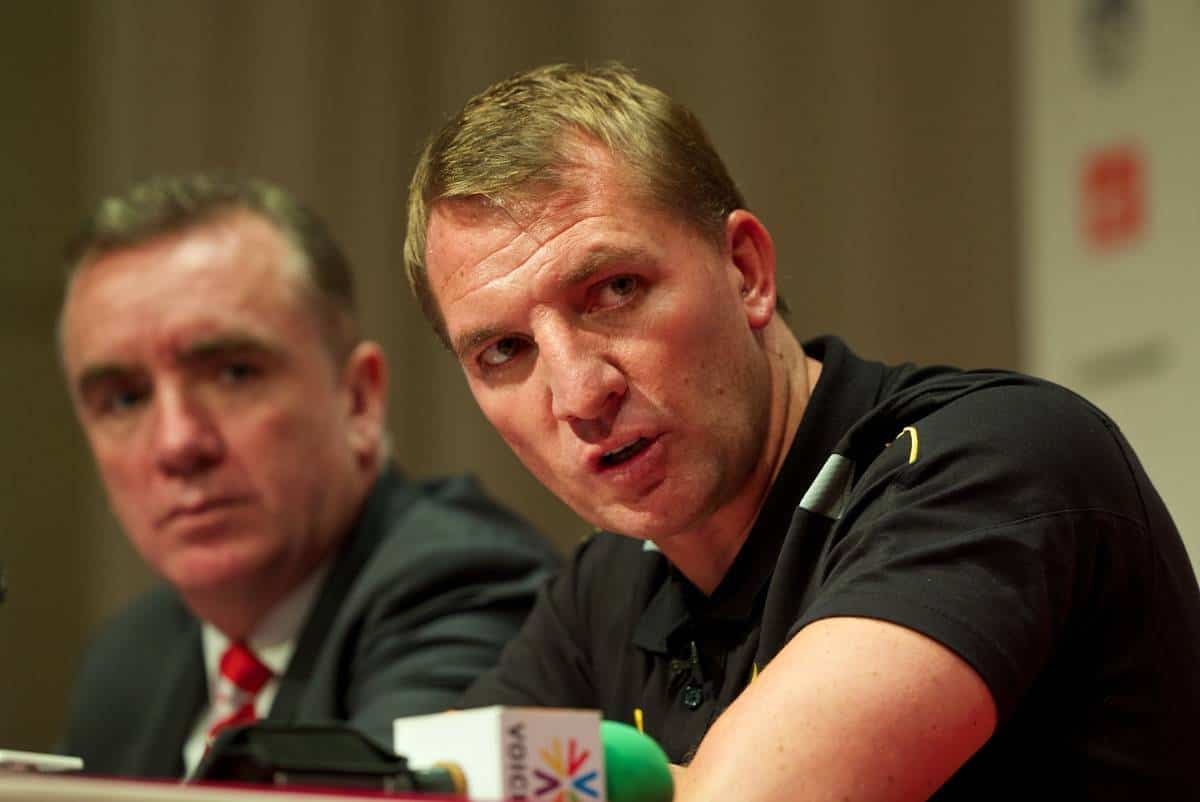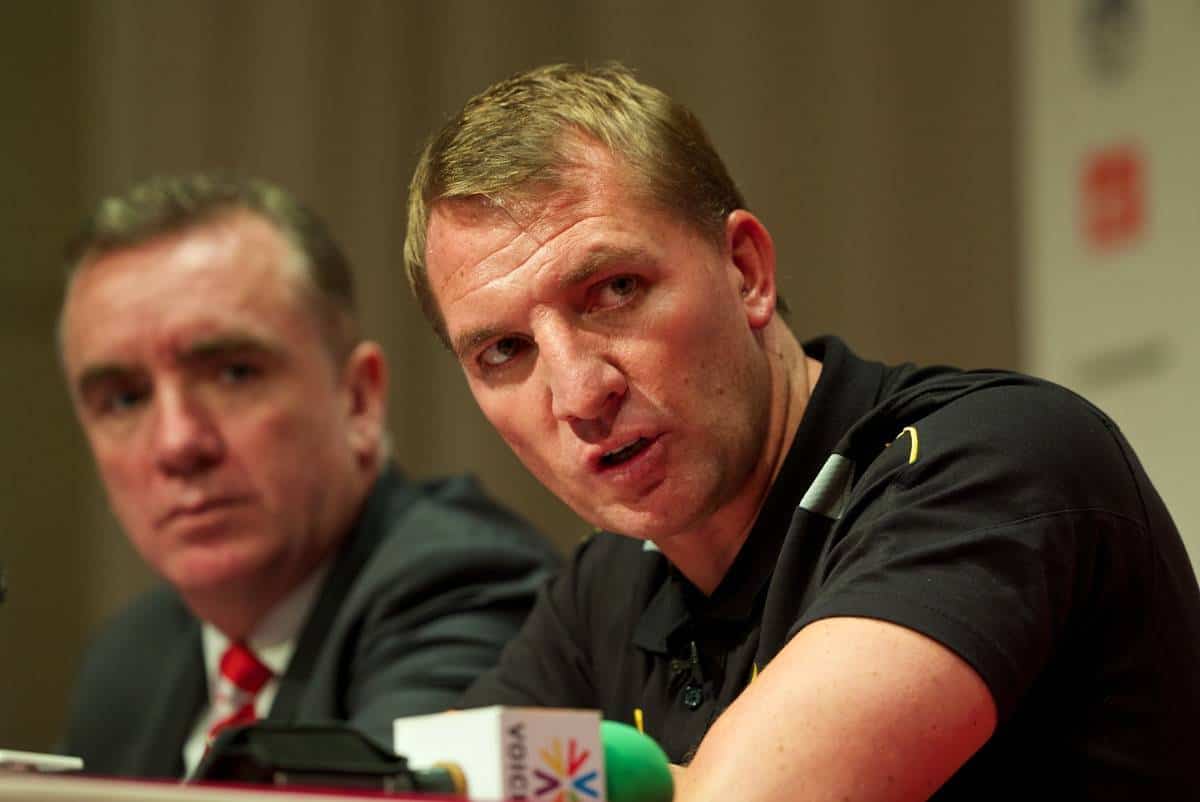 "The search for a scapegoat is the easiest of all hunting expeditions." – Dwight D. Eisenhower
Answers
As Liverpool's season is effectively over and with the remaining games carrying the same significance as a bald man looking for a comb, our attentions no doubt turn towards the upcoming transfer window. Which players will Liverpool sign to right the wrongs of this season? Which players are duds? Is the manager hopeless? Is there a better manager out there who can come in and wave a magic wand and turn around our fortunes?
The disappointment of this campaign will demand that somebody is held accountable. Many will consider it to be Brendan Rogers' fault. Some will blame individual players. Some the owners. If I may, I am going to express to you why I believe we failed in spectacular fashion last summer, and why this summer I am not expecting a miracle cure.
You will have seen I am sure a report from Companies House issued recently which detailed the player salary expenditure of each club in the Premier League and the total outlay that represented in terms of percentage overall turnover. Here is a quick recap for the "Top 6 clubs" in England.
1. Manchester United: £215m – 50%
2. Manchester City: £205m – 59%
3. Chelsea: £192m – 60%
4. Arsenal: £166m – 56%
5. Liverpool: £144m – 56%
6. Tottenham: £100m – 56%
Unsurprisingly the teams paying the most in terms of player wages are the teams that presently occupy the Champions League positions in the Premier League standings.
That's not a coincidence is it? The top players demand the top salaries, the return on that is with a team of top players you are likely to obtain the financial Holy Grail of elite European football, and so the wheel keeps on turning. Champions League revenue enables a club to pay more wages and purchase better players.
This is the way of FFP, which operates in a similar way to a Conservative Government, those that have money prosper, those that don't have financial clout lose out. Liverpool, with a lesser overall revenue are already spending 56% of the club's money just to stay where we are and have already been subject to an investigation under FFP rules.
Lure
Straight away it's easy to see that any Liverpool manager coming in or currently here is going to have to compete and bridge the gap against four clubs wealthier than ourselves, in fact these are four of the richest clubs in world football and as such have regular Champions League football and are able to purchase just about anybody they want.
That's not even taking into account the behemoths of the game overseas with clubs such as Real Madrid, Barcelona, Bayern Munich and more recently PSG all scrambling for the best players who aren't already within their respective squads.
The task for any Liverpool manager is huge to take on these clubs when it comes to the acquisition of top talent. But there is more, the problems run deeper still.
In pretty much every major European league there are clubs, below the tier of those mentioned above, that are virtually guaranteed Champions League football every year because those leagues do not contain four of the richest clubs in world football. In Spain Atletico Madrid are practically assured of Champions League qualification every season and as such are a growing force, in Italy its Juventus and Roma, in Holland Ajax and PSV, in Portugal Porto and Benfica, and so the list goes on.
So a Liverpool manager must not only be able to bridge the gap of financial muscle domestically and abroad but also try and lure a player away from clubs in other leagues from teams virtually assured of guaranteed year on year Champions League football. But there is more, the problems facing Liverpool continue to run even deeper still.
Trust
There is obviously a glaring hole when it comes to trust within the corridors of Anfield, player recruitment is not the sole responsibility of the manager. We have a transfer committee. A team of people tasked with finding the right players at the right price, to fit in the mould of the FSG ownership blueprint that I have previously written about in an article back in January this year.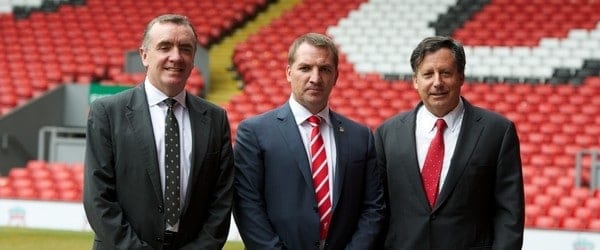 So any given Liverpool manager is not only facing a financial battle, a tussle against second tier team's guaranteed Champions League football every season across other European leagues, but also a battle within Anfield of not being able to purchase the players he alone wishes to procure and be judged upon. It's not such an easy task after all is it?
I can understand under these constraints why Brendan believes he is the best manager for the job, not too many would be willing to walk into this situation with the expectations associated with and demanded of a Liverpool manager.
Last season, three men were responsible for Liverpool overcoming all of these odds and breaking into the Champions league. Those men were Luis Suarez, Brendan Rodgers and David Moyes. Two of those men are now in Spain, leaving us with one, and the jury is out on whether that one man is the right man.
With Suarez joining the Barcelona juggernaut and increased revenue from Champions League qualification, last summer was Liverpool's chance to cement ourselves in that elite group. Perhaps not at the expense of the commercial powerhouse that is Manchester United, who always had the money to get out of trouble and FFP being stacked in favour of the rich, but maybe Arsenal were there for the taking as the team most closely with a similar salary outlay to us.
We blew it. £110 million spent and perhaps only Emre Can to show for it.
So, the questions this summer are this:
Is Brendan Rodgers a manager capable of bridging the many gaps Liverpool has to overcome before we can once again challenge for honours domestically and then abroad?
With last summer being an unmitigated disaster in the transfer market are FSG going to trust the manager or persist with a transfer committee approach which has so far failed?
If the transfer committee is to remain are the members of that committee the ones who should be sacked?
Is Liverpool now at a level whereby we cannot catch up under these owners who, in my opinion, are doing everything right commercially and little correct on the pitch?
Are Liverpool supporters stuck in a never ending summer of promise and hope that can never be?
"The search for a scapegoat is the easiest of all hunting expeditions." – Except for when you are unsure which hunting expedition you should be joining.