Blackburn Rovers manager Gary Bowyer believes it is "ridiculous" his Liverpool counterpart Brendan Rodgers is entertaining questions about a possible crisis at Anfield ahead of their FA Cup quarter-final replay.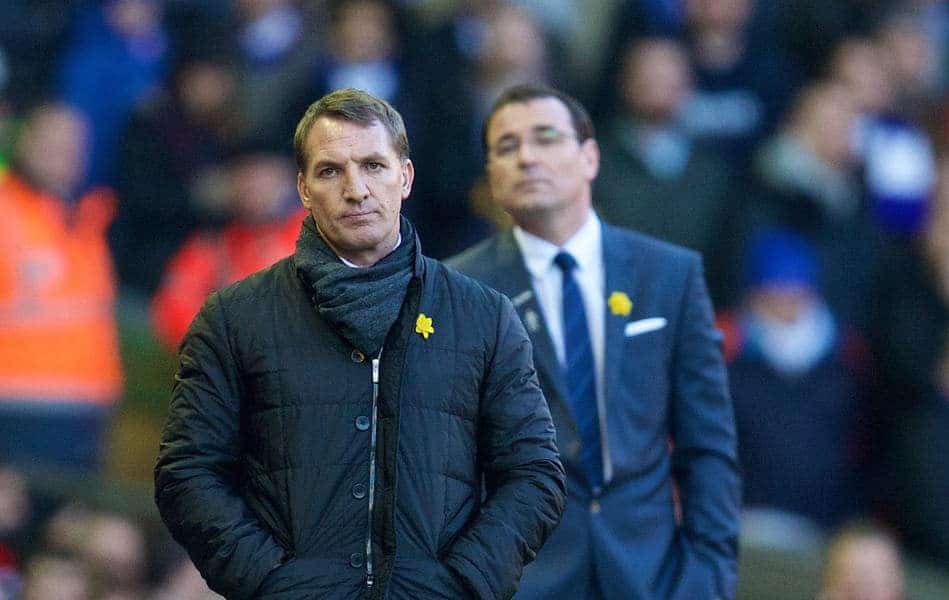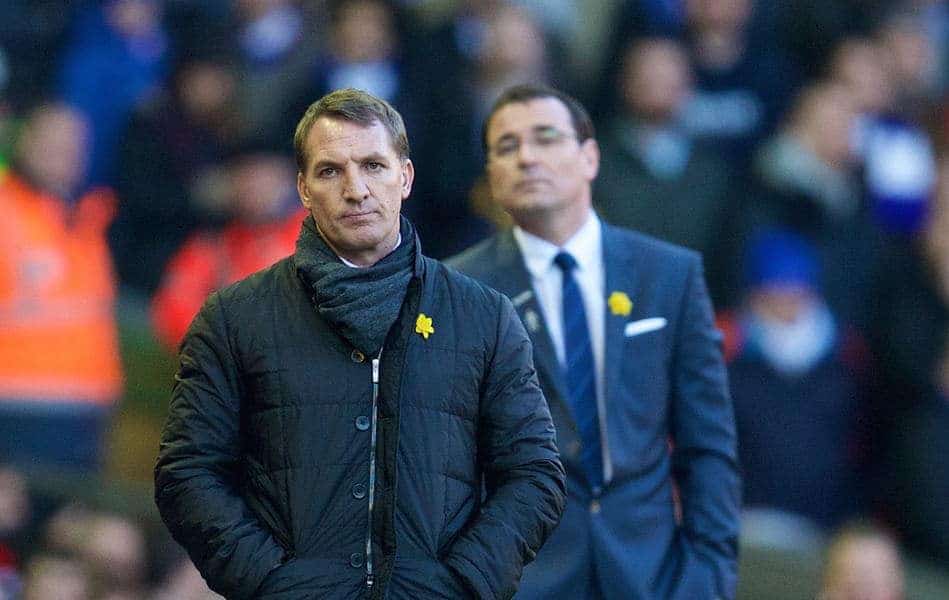 The Reds head to Ewood Park on Wednesday night looking to salvage their season after their 13-game Barclays Premier League unbeaten streak was ended by successive defeats which have virtually scuppered their top-four hopes.
On Monday, Rodgers then denied rumours of dressing-room unrest in the wake of Saturday's 4-1 loss to Arsenal, while the lingering contract saga surrounding forward Raheem Sterling has only added to the gloom around the club.
However, Bowyer insists the side he thinks were the best in the country only a few weeks ago have not gone into meltdown overnight.
"I think it's ridiculous that after losing two games, the team that was hailed prior to those two games as being the best in the Premier League – which they were at the time with the football they were playing – then comes in for that," he said.
"Brendan Rodgers has done an unbelievable job, he doesn't need me telling him. But that's just the world we live in now – it's crazy."
The Rovers boss could be forgiven for bemoaning a crisis himself after seeing his numbers seriously depleted by injuries and competition regulations.

As many as 14 players could be missing for the Sky Bet Championship team, with four ineligible to play and 10 carrying injury concerns.
Bowyer is unhappy that former Barnsley loanee John O'Sullivan is barred from featuring because he was away on loan with the League One club when Blackburn drew 0-0 with Liverpool at Anfield in their first clash.
Although O'Sullivan is now back in Blackburn's squad and featured in Saturday's 3-0 victory over Leeds as a substitute, Bowyer cannot pick him because he was not registered with his parent club when the initial fixture with Liverpool took place.
Bowyer's hands have been tied behind his back already somewhat by the Football League-imposed transfer embargo the club have been under since December and he stressed knocking out Liverpool would be even more impressive given how stretched his resources are.
"We haven't been able to bring in enough players to help us through the time that we had prior to the international break where we played 13 games in 43 days," he added.
"We can't even play one of our own players that we sent out on loan before the game, who has now come back with us and who played for us on Saturday in the league – yet he can't play for us tomorrow night.
"For me, that doesn't make sense. It's another challenge, another player less. It would be a massive achievement for us to pull it off. But we're aware of what lies ahead and the quality that's in front of us."
Of the 10 players carrying injuries, goalkeeper Simon Eastwood (knock) should be fine but Jason Lowe (foot), Shane Duffy (knee) and Chris Taylor (groin) have definitely been ruled out.
Captain Grant Hanley and David Dunn (both calf) plus Josh King, Craig Conway, Rudy Gestede and Chris Brown (all hamstring) are doubtful.
PA