You can always rely on Jamie Carragher to tell it as it is and the former Liverpool defender has blasted Raheem Sterling and his agent in his column for the Daily Mail on Saturday.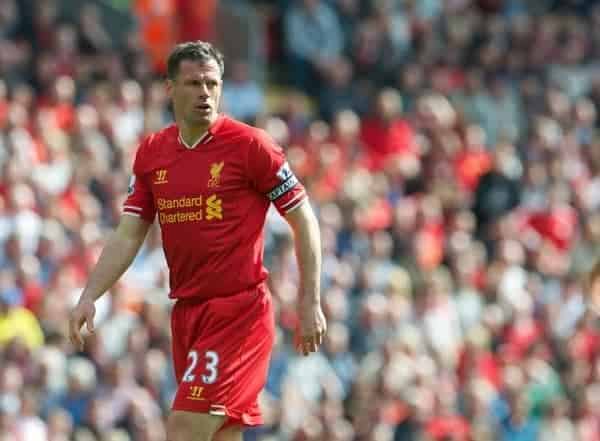 "For a 20-year-old and his agent to be taking on Liverpool FC in the public domain is a disgrace," writes Carragher.
Carragher labels Sterling's interview with BBC Sport this week as "another PR disaster for Team Sterling" and "woefully misjudged".
Other words used by the former Reds' centre-back include "nonsense" (on Sterling's claim that he'd have signed a new contract a year ago, when he still had three years remaining on his current deal) and "naive" (when commenting on Sterling saying he was flattered by Arsenal's interest – on the eve of playing them in a huge game).
Carragher tackles four claims from Sterling's interview, one of them being his comments about being played out of position:
"Sterling has actually excelled in one of the positions many felt he wasn't suited to – as a centre forward. Rodgers has been trying to educate and improve him. It would be disappointing if he couldn't see that."
Carragher also compares Sterling's contract situation to that of captain-in-waiting Jordan Henderson, explaining the difference in the two player's approach:
"He [Henderson] will be out of contract in 12 months' time but, as negotiations continue, you are not hearing anyone calling him a money-grabber. Why? Because he and his agent aren't using the media to engineer a move or put pressure on Liverpool to improve his contract."
Quite appropriately put, Carragher sums up the hypocrisy of Team Sterling, saying:
"They cancelled talks with the club but not with the media. If you don't want people talking about an issue, don't talk about it yourself."