Would a director of football help Liverpool not only progress on the pitch but also stop the issues faced off the pitch? PJ Vaughan thinks so.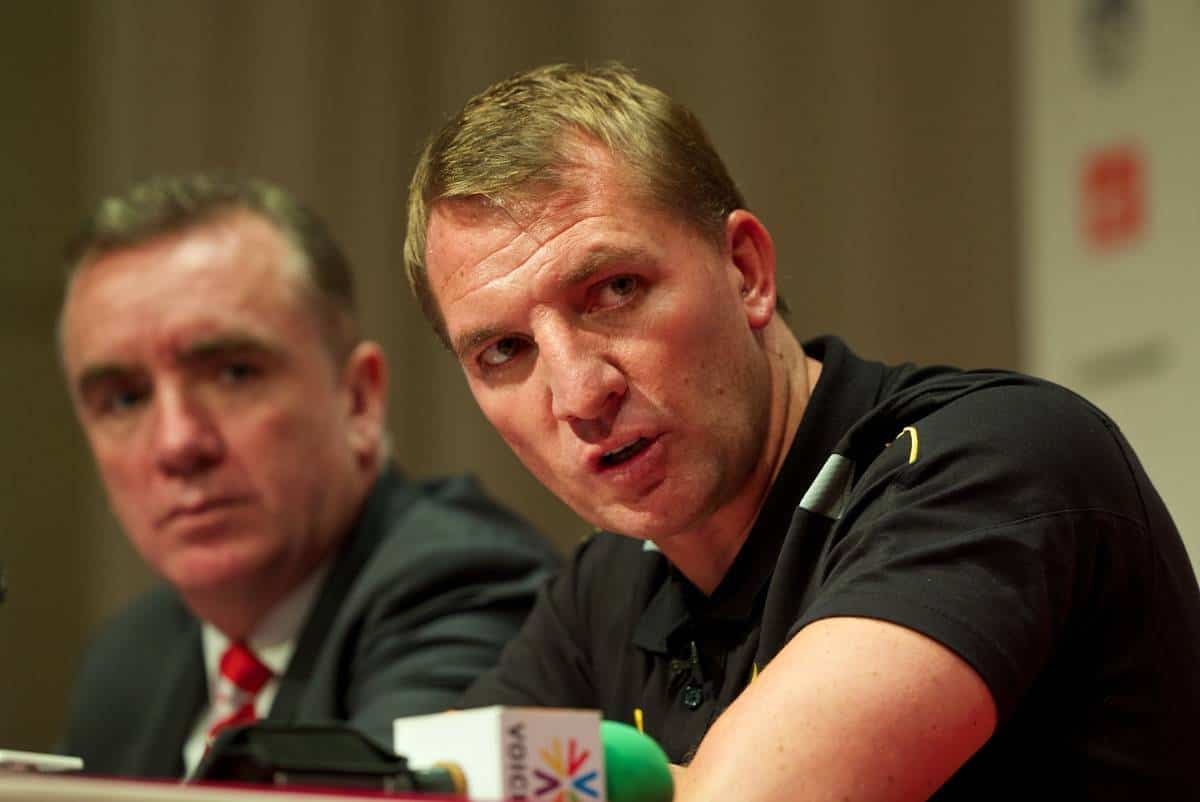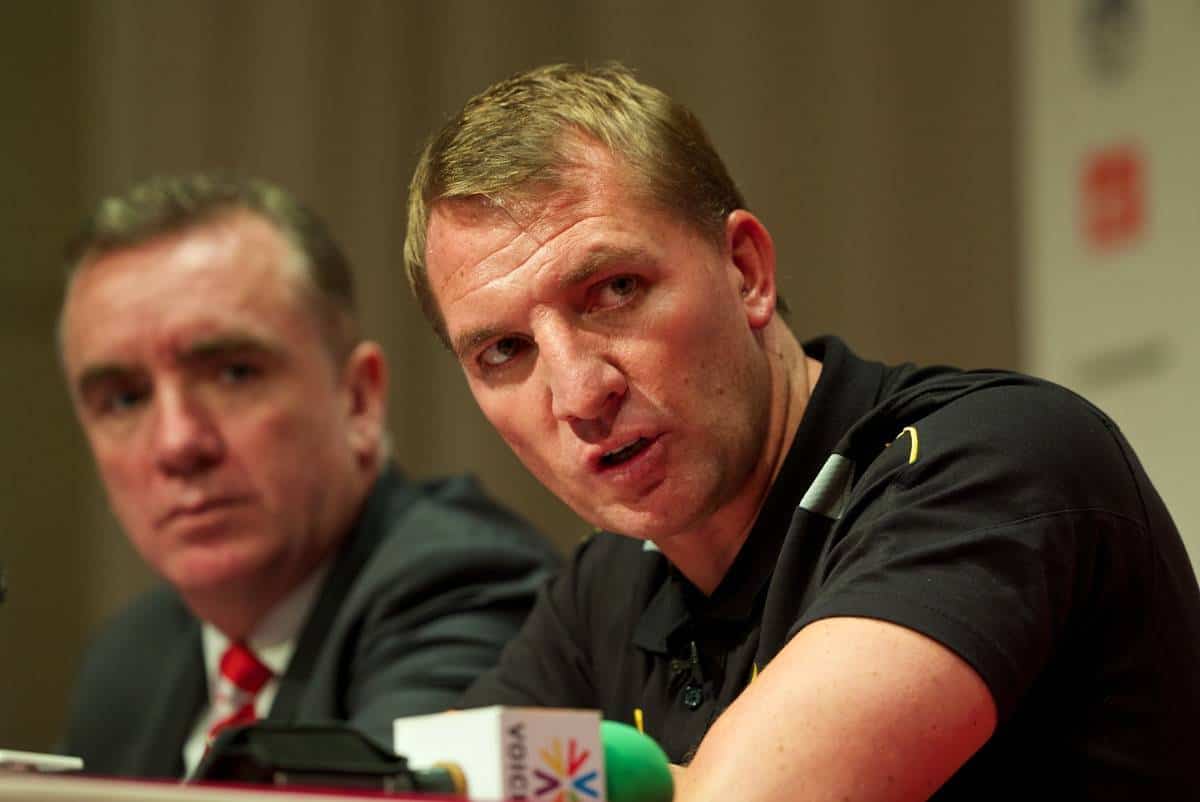 When a team is not successful on the pitch it creates many problems that the media are only too happy to highlight; contract disputes, playing styles, discipline and player recruitment is put under the spotlight. Success usually precludes clubs from this continuing line of questioning but lack of success means that such analysis becomes more frequent and savage.
Could appointing a director of football / sporting director / technical director help the club to be more successful on the field and help prevent a lot of the recent off the field problems from developing?
Knowledge Vacuum
Liverpool as a club are devoid of experience at almost all levels. While owners FSG are experienced at running sports franchises in the USA, they had no experience of the Premier League or even European football until they took control of the club in 2010.
Current chief executive Ian Ayre spent three years as chairman of Huddersfield Town but he, like the owners, had no experience in his role until he was appointed to it with Liverpool FC. A few years as managing director at the club, having originally joined as commercial director, is not the necessary experience required to run one of Europe's biggest clubs.
Brendan Rodgers only had one year of Premier League managerial experience when he was appointed to his role in 2012, and there is a similar story with his coaching staff. These factors inhibit the club to anticipate or deal with on and off field problems.
Changing perceptions
While a number of clubs in England now employ a director of football or sporting director it is still greeted with suspicion and scepticism by pundits and supporters. This is despite Chelsea, Manchester City, Tottenham and West Brom, among others, adopting the model that is the norm around Europe.
A director of football would protect the ideals of the club and ensure that the right players and coaching staff are recruited; when a manager is sacked, there isn't the huge upheaval off the pitch. The director of football is a constant at the club, someone that would remain for a long time working as part of a team of ex-players and coaches. A modern day "Boot Room" of sorts.
Player recruitment
In recent years Liverpool have made big mistakes with player recruitment. Players signed by the much debated transfer committee – consisting of Ayre, Rodgers, chief scout Dave Fallows and head of analysis Michael Edwards.
A good example is Simon Mignolet – a good shot stopper but he does not suit the manager's desired style of play. It seems odd to recruit a goalkeeper that is uncomfortable with the ball at his feet if you intend playing out from the back.

Dejan Lovren is another example. Lovren lacks pace and is liable to make mistakes, he was used to being protected by two defensive midfielders at Southampton yet at Liverpool he does not have this luxury and has struggled because of it.
None of Iago Aspas, Fabio Borini, Rickie Lambert and Mario Balotelli suit the way Liverpool play football. Lambert lacks pace to play as a lone front man, Balotelli lacks work rate and while Borini provides the work rate he lacks the quality of a top level finisher. Iago Aspas never looked close to Premier League level.
Liverpool can not afford to spend £107m on players either not good enough or that don't suit or style of play. Never mind the £45.6M we spent on young players like Tiago Illori, Luis Alberto, Lazar Markovic and Alberto Moreno that still have question marks over their worth to the team.
A director of football would ensure the club only buys player that suit the club's mantra and while not all signings would be successful it would lessen the amount of players that will fail due to playing style.
Contract disputes
This season we have seen a number of contract disputes playing out in the media. Steven Gerrads contract should never have being the subject to speculation. His contract should have either being sorted out last summer or an agreement made that this would have being his last season. I think someone that gave so much to Liverpool deserved to be treated with more respect than he was.
Raheem Sterling contract situation has become an unwelcomed and unnecessary saga played out in the media. One of the reasons this has become a saga is that the club did not offer him a longer contract in the first place. This was a strategy proposed by Brendan Rodgers, while it might work with some young players it doesn't to protect the clubs assets and leads to a conflict of interest of what's best for the manager and the club.
A Director of Football would have more time on his hands to both deal with these situations and ensuring new ones don't develop.
Defensive Trends
Defending is clearly a problem at first team level but it is also a problem at U21 and U18 level. The goals Liverpool concede are not only frequent but also similar in nature. The U18 and U21 teams often concede goals on the counter attack. They simply get too many players ahead of the ball and teams usually just run through the middle. See Fulham U21's first goal in this video for one example:
We also concede countless goals from set pieces; our defenders are positioned poorly and we concede the same goal over and over again. Are the players being coached how to defend properly in such situations?
If we had a director of football he would identify this area. Brendan Rodgers seems to be blindsided on this issue at all levels of the club. The club might need specialist coaches to correct this long standing problem.
Who at Liverpool FC at the moment is qualified to hold Rodgers accountable?
The Academy
It is impossible for a first team manger to run an academy as well as dealing with a first team. While Liverpool have a very highly regard Academy director, Alex Inglethorpe, a director of football would ensure that the academy is being run along the same lines and that the club develops and recruits players that fit into the first team's philosophy.
Having studied the U18 and U21 teams for years it seems that all our better players are attacking players. This might be due to the fact we concede lots of goals that it difficult to identify many defenders that look capable of making the step up to the first team or do we simply not have the players. This is area for concern that would have surely being identified if a Director of Football was in place.
Look at the Academy players given debuts under Rodgers – Adam Morgan, Suso, Samed Yesil, Andre Wisdom, Jerome Sinclair, Conor Coady, Jordon Ibe, Brad Smith, Joao Carlos Teixeira, Jordan Rossiter, Jordan Williams – there's only Wisdom, Smith and Williams who are defenders. You wouldn't edge your bets on any of them truly making the grade at Liverpool.
Reports when Rodgers was appointed as Liverpool manager suggested FSG wanted to appoint a director of football – and Louis Van Gaal is reported to have discussed the role – but the club changed to the collective pool of a transfer committee instead. Perhaps it's time to revisit the idea.