Liverpool return to action this weekend with a must-win fixture at Arsenal, and Simon Collings says the Reds need to finally banish their Emirates hoodoo.

Liverpool's trip to the Emirates Stadium on Saturday is vital in our quest for Champions League football next season, yet our recent record there is less than impressive.
Since Arsenal moved from Highbury in 2006, their stylish new home has been somewhat of a bogey-ground for Liverpool, with only one win in eight attempts.
This is a poor return to say the least – especially since our record at Highbury was so good.
Highbury Surroundings
Since the Premier League began, Liverpool played fourteen league games at the old Highbury ground – winning on five occasions and drawing four.
The Reds also went six seasons undefeated in north London between 1995 and 2000 – with the likes of Robbie Fowler, Steve McManaman, and even Titi Camara netting memorable winners.
It was a great record to have over one of our direct rivals.
When Arsene Wenger's side eventually moved to the Emirates nine years ago, Reds fans hoped this good form would continue, as Arsenal at first struggled.
The club and the fans seemed uncomfortable in their new surroundings, failing to generate a decent atmosphere.
This resulted in frustration from the home faithful as the opposition sought to sneak possible, unlikely victories.
Liverpool however, failed to capitalise on Arsenal's teething problems and have gone backwards as a result.
A solitary 2-0 victory in August 2011 is the only time we've come away with all three points, and on most of the occasions the two sides have met it is the Gunners who have looked the more likely winners.
Luckily, we've not been on the end of any drubbings – unlike Arsenal at Anfield – yet we've always seemed unable to fathom any kind of authority on the Emirates pitch, like we have done recently at Old Trafford or White Hart Lane.
Why is this?
Are Arsenal Still a Great Side?

Since 2006, Arsenal haven't really set the world of football alight.
Last year's FA Cup win was their first trophy in nine years, and during this time they haven't really had a title push neither.
Yes they've consistently finished in the top four but since the move they've struggled to reach the heights of the double-winning sides of 1998 and 2002, or the Invincibles of 2004.
It used to be said that paying for the Emirates hindered Wenger in the transfer market, making it more difficult to compete.
This has rung true in the past, yet with multi-million pound signings Mesut Ozil and Alexis Sanchez now in their ranks it seems the stadium is now being paid off.
They're still a million miles away from being a great side though, and it's frustrating for Reds fans as to why we can't turn them over on their new turf.
Referees & Near Misses

If the Gunners are a shadow of their formers selves then perhaps it is dodgy refereeing that has hampered us?
I remember last season in the FA Cup when Kop-favourite Howard Webb failed to award us another blatant penalty as we crashed out 2-1 on the night.
We'd battered them for ninety minutes but Arsenal were more clinical in front of goal.
Despite the frustration of the loss it was the first time at the Emirates that Liverpool had outplayed their hosts.
We looked more assured on the ball and created the better chances. We deserved to get something from the game, yet once more came away empty-handed.
Okay, so this is only one encounter but we need a performance like this at the weekend to prove we can still mix it in north London.
Don't Let it Become the New Stamford Bridge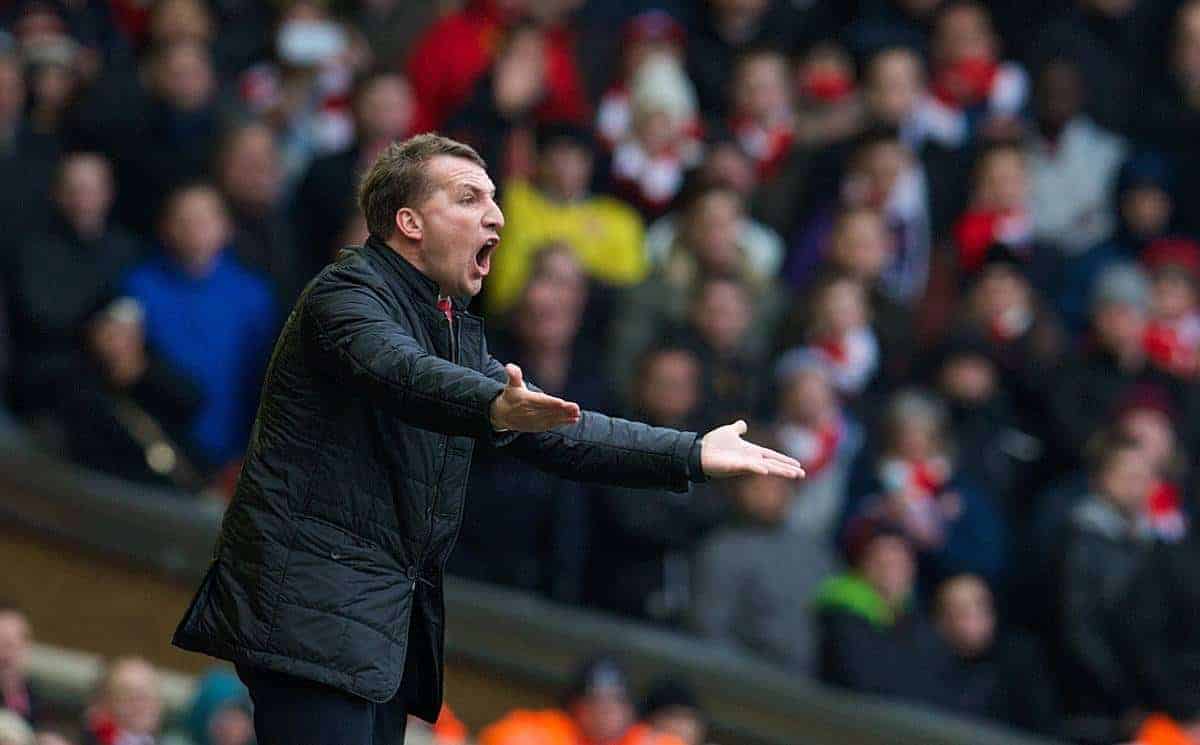 Like it was across the city at Chelsea – where our early Premier League record there was terrible – bogey-grounds can eventually be snuffed out.
Okay, so it's still not our best away ground to play at but from 1992 to 2008, Liverpool got next to nothing at Chelsea.
3-0 and 4-0 defeats were a common scoreline for the Reds as most games seemed be over by half-time.
One that painfully lives long in the memory was that FA Cup loss in 1997 when we'd let a two-goal lead slip, to eventually go down 4-2.
This atrocious record – only pierced once by Bruno Cheyrou in 2004 – finally came to an end when a Xabi Alonso strike deflected in to give us a 1-0 victory in October 2008.
Since then our record has improved somewhat, with a few wins and draws under our belts.
Again, it's still not a perfect record but at least the rot has stopped, and psychologically Liverpool don't fear going to Chelsea anymore. Liverpool must now stop the one at the Emirates – particularly as Arsenal are again one of our direct rivals for future Champions League places.
If we continue to roll over however, we can kiss goodbye to any genuine future title challenges – not to mention Champions League qualification coming under even greater pressure.
We need to start winning again at Arsenal. Let's hope the resurgence begins this weekend!
Can Liverpool end their poor Emirates Stadium run with a win against Arsenal on Saturday? Let us know in the comments below.