As well as transfer money generated, the departure of various peripheral players this summer can save Liverpool £40 million in wages, writes Jack Lusby.

In 2012, Liverpool owner John W. Henry spoke of "reversing the errors of previous regimes," and this included slashing the club's wage bill significantly with the departure of high-earning, ageing stars such as Craig Bellamy and Dirk Kuyt.
This has been a trend throughout the tenure of Fenway Sports Group on Merseyside, but how can it continue this season?
"We will build and grow from within, buy prudently and cleverly and never again waste resources on inflated transfer fees and unrealistic wages. We have no fear of spending and competing with the very best but we will not overpay for players," he continued.
"We will never place this club in the precarious position that we found it in when we took over at Anfield."
Whether Liverpool have avoided overpaying for players in recent years is debatable, but that is more an issue of judgment, rather than imprudence.

The issue of wages is a touchy one at present, of course, due to the precarious position of Raheem Sterling, and his desire of a rise from his current wage of £30,000 a week to something closer to £150,000 a week.
This is a situation only exacerbated by the disproportionate salaries of some of those around him, and the club will continue to address that this summer.
Henry's vision of a self-sustainable, meritocratic, prudent football club will take years, partially due to the failures of his predecessors, and the necessary risks he took on his arrival (see: the signing of £80,000-a-week Andy Carroll, for example).
This summer he can take another step, by cutting the wage bill by £40 million.
But how?
Contract Expiry

At present, four players look likely to depart the club on a free transfer at the end of the season, and with this a large portion of Liverpool's wage bill will be reduced.
The announced move of captain Steven Gerrard to MLS franchise LA Galaxy in the summer was one met with perhaps oversentimental outrage and whimpering at the time, but given his place in the squad in the second half of 2014/15, this is one that makes economic sense for the Reds.
Gerrard is one of the club's highest earners, on a reported £150,000-a-week salary—a factor seemingly being used in Sterling's contract talks—amounting to £7.8 million a year.
The same report mentions the £110,000-a-week wage of fellow soon-to-be exile Glen Johnson who, despite manager Brendan Rodgers' best wishes, looks set to leave Merseyside this summer, with AS Roma mooted as potential suitors—Serie A traditionally being a graveyard of lethargic high-earners.
Johnson's departure will save the club £5.72 million a year.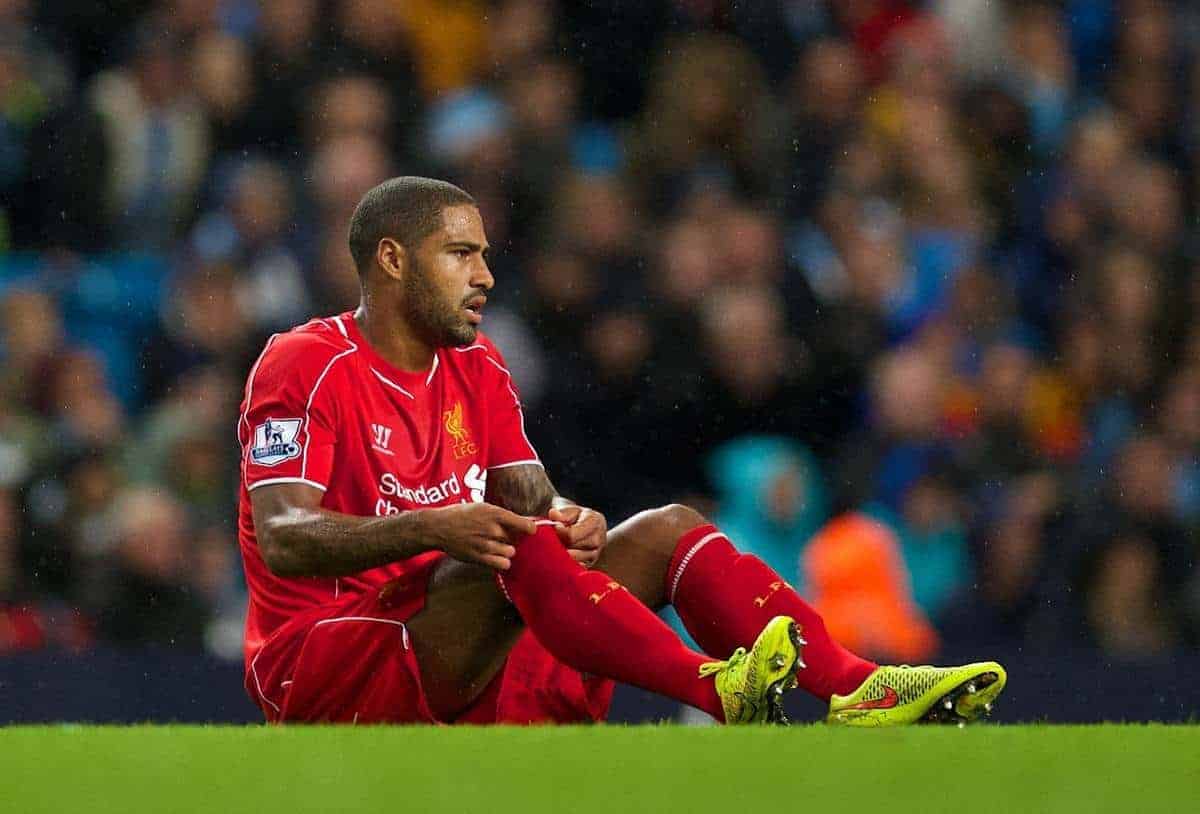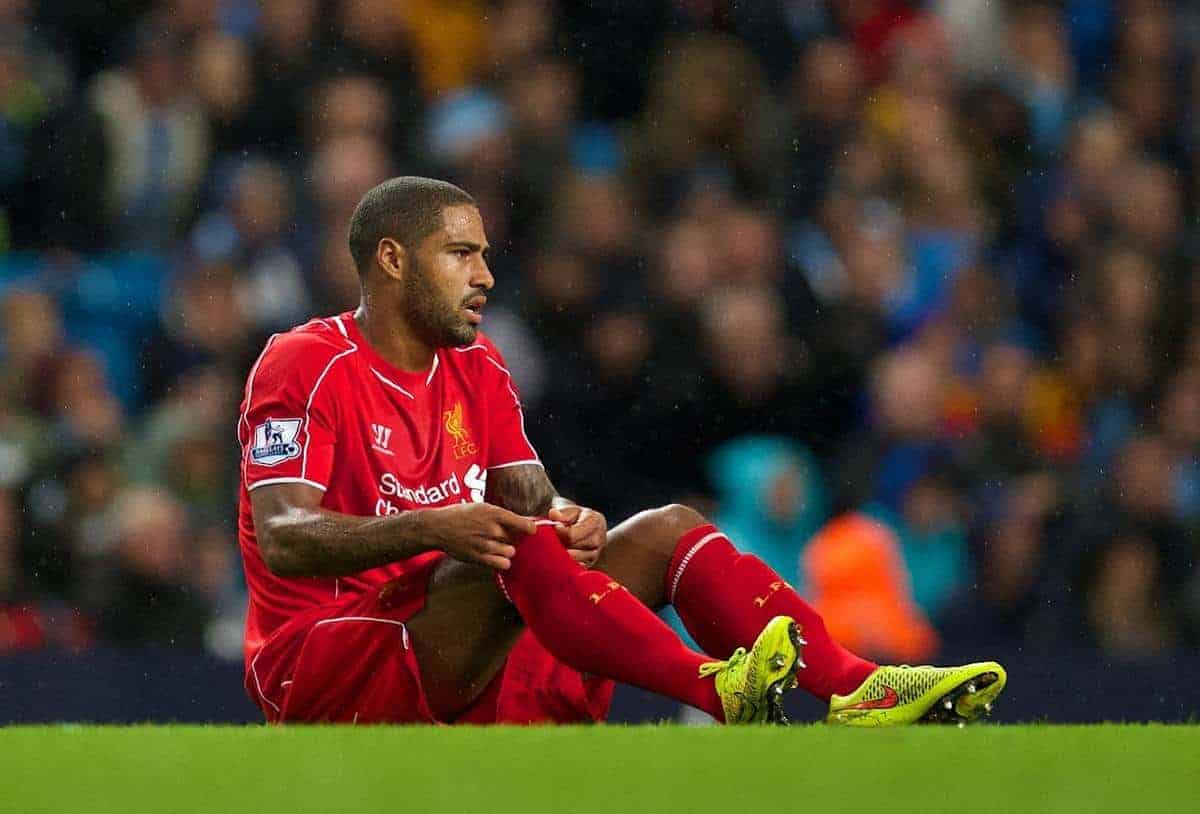 At present, centre-back Kolo Toure is debating whether or not to extend his deal with the club, having been offered a new one-year deal, with the Ivorian admirably weighing up his prospects of a first-team role elsewhere—something his profile deserves.
Toure currently earns a reported £75,000 a week at Liverpool, or £3.9 million a year.
Finally, goalkeeper Brad Jones will see out the end of his Reds contract this season, with the Australian unfortunately nowhere near the level required to compete with first-choice stopper Simon Mignolet.
While there is no conclusive proof, it would be reasonable to suggest the 33-year-old earns at least £25,000 a week at a top-level Premier League club such as Liverpool—so the Reds could look to free up another £1.3 million a year in wages.
Players Sales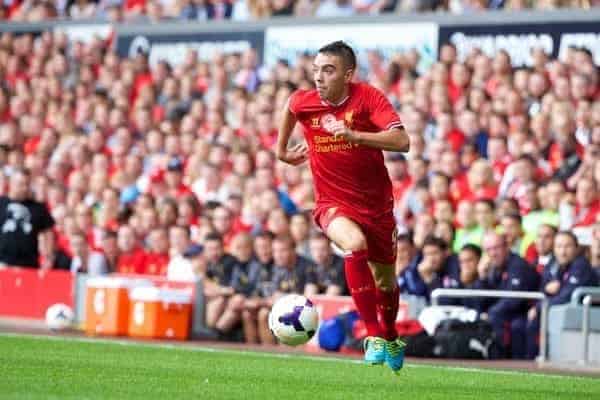 As well as the departures of Gerrard, Johnson, Toure and Jones, Liverpool could see a host of other players leave this summer, as their annual squad overhaul takes place—removing deadwood and meagre contributors.
Drawing together the squad situations of various players, at least 10 players could be sold this summer.
Firstly, current loanees Sebastian Coates, Andre Wisdom, Luis Alberto and Iago Aspas are all likely to leave at the end of the season, and this would free up a total of £5.2 million a year—again assuming they earn an average wage, similar to Jones.
Another hopeful summer sale would be left-back Jose Enrique who, given his reported wage of £65,000 a week at Liverpool, would save the club another £3.38 million a year, if a buyer can be found.
Striker Rickie Lambert, following his near-departure to Aston Villa in January, is another player who can be expected to leave this summer, and his £50,000-a-week wage at former club Southampton suggests that Liverpool could save £2.6 million a year if he is sold.
Lucas Leiva, as a long-term first-team fixture, could save the club around £60,000 a week, or £3.12 million a year, in wages if he finally departs the club for Serie A this summer.

Elsewhere, if Liverpool finally severe their ties struggling striker Fabio Borini—who turned down a £55,000-a-week contract at QPR last summer, wanting £90,000 a week—this would save the club at least £2.86 million a year.
Finally, the mooted sale of Mario Balotelli, a player who has looked an ill fit from the start, largely due to Rodgers' hypocritical demands, would save the club a large amount in wages.
If the Reds relinquished to the interest of Sampdoria this summer and sold the 24-year-old, they would save £80,000 a week, or £4.16 million a year.
Factoring in these speculated savings, as well as those of the summer's likely free-transfer departures, the club's yearly savings could amount to a healthy £40 million.
Where Can the Money Go?

With Liverpool potentially saving £40 million a year in wages, this boils down to £770,000 a week, representing a large amount to play with when it comes to rejuvenating the squad over the summer.
But Henry and Rodgers should look to distribute this prudently.
Given the loss of high-earning squad players such as Enrique and Borini, it seems a no-brainer to redistribute these wages towards contract renewals of Sterling and Jordan Henderson—both key players in Rodgers' system.
If Enrique earns £65,000 a week, Sterling's representatives can make a convincing argument that the 20-year-old is worth at least £100,000 a week.
Elsewhere, the likes of Mamadou Sakho, Martin Skrtel and Joe Allen can be tied down to extended deals with the aid of these funds.
Of course, with the loss of Gerrard, possibly Lucas and, despite his contribution, Balotelli, Rodgers is set to lose three huge fixtures from his squad.
Again, the money can be used to help replace these players.
A high-profile midfield general, a nuanced defensive midfielder and an accomplished, trustworthy centre-forward are all deserving of a large portion of this £40 million-a-year saving this summer.
Henry can inch closer once more to "reserving the errors of previous regimes" this summer, by cutting free a yearly £40 million in wages, but the Liverpool owner must redistribute that and continue to build the club wisely.
How should Liverpool spend their projected £40 million a year from wage losses? Let us know in the comments below.