With questions over the manager's future, Aaron Cutler admits Brendan Rodgers is far from perfect but remains the man to take Liverpool forward.

Football has changed. Twenty years ago Liverpool supporters were renowned for their vociferous, impassioned backing – a famed support peddled by unwavering loyalty. In 2015 those traditions are as good as dead.
For today one defeat sparks pandemonium; successive losses, civil war. The advent of social media has heightened a sense of in-fighting, fans squabbling amongst themselves and shattering the myth of Shankly's 12th man.
When Liverpool win, we all win; when Liverpool lose, chaos ensues.
Controversial topics have only served to exaggerate this perceived split. The Scousers vs. Wools debate rages as ticket prices and a dwindling atmosphere re-define what it means to follow Liverpool in the modern era. On the pitch, tumbling out of Champions League contention has simply fanned these tempestuous flames.
A season of regression has ignited an old debate amongst ours a split kingdom, that of the manager's future.
Brendan Rodgers has endured a tough campaign. So bad was our start we left ourselves no room for error even as shoots of recovery arose in December. To their credit Liverpool embarked on a defiant run, dragging themselves into the conversation against all odds. But ultimate failure will spark a rightful inquest, something which has begun in earnest.
At a glance my Twitter timeline labels Rodgers egotistical, a fraud, clueless and useless. He will be relieved to learn there is today no mention of those pearly white teeth. Yet the degree of spite and reactionary opinion is regrettable and deprived of context.

Yes, Rodgers has made a great many errors this season but to dispense with him now would set us back further still. His is a long-term project aligned to an ownership model incapable – or unwilling depending on your stance – to compete financially with the league's biggest hitters.
The fact is if Rodgers were to leave Liverpool this summer FSG would begin hunting a carbon copy. Rightly or wrongly Rodgers is the personification of their ideal coach and big names like Carlo Ancelotti and Rafa Benitez will never fit that bill.
Of course no one can excuse stagnation, and the Northern Irishman will be under big pressure to deliver next term, but it could be argued he has earned an 'indifferent' season and should be entrusted with progressing the side in 2015/16.
Some of Rodgers' biggest mishaps can be attributed to inexperience. At 42 he is a relative baby in management terms and though youth is beneficial in certain respects, naivety can prove a hindrance.
Even now he is learning on the job, an unenviable task at a club the size of Liverpool. The scrutiny attached to his position is rightly intense but keeping an eye on the bigger picture is advisable. Does anyone relish yet another five-year plan?
So what are Rodgers' biggest flaws and, more to the point, can they be rectified?
In-Game Management

Let's go back to Saturday's mauling at the hands of Arsenal. Louis Van Gaal and Manchester United clearly 'sussed' our 3-4-2-1 system a fortnight ago by squeezing high and denying the obvious out-ball to wing-backs and midfield.
Rodgers had two weeks to dwell on that humbling but, rather than ring the changes and spring an element of surprise, he remained unmoved. Lo and behold Arsenal were prepared, pressing higher even than United and exploiting our stubborn and oft-flawed approach of playing out from the back.
What Rodgers needs to realise is that there is no shame in going long to gain a territory and earn some much-needed breathing space. Indeed his in-game management can prove indecisive. This was necessary both on Saturday and 10 minutes into a first half that United had dominated.
Slow reactions were also evidenced in Istanbul when Besiktas were overrunning our midfield and bloodying our nose. An extra body was needed in the middle of the park as Joe Allen toiled. It never came.
Stubbornness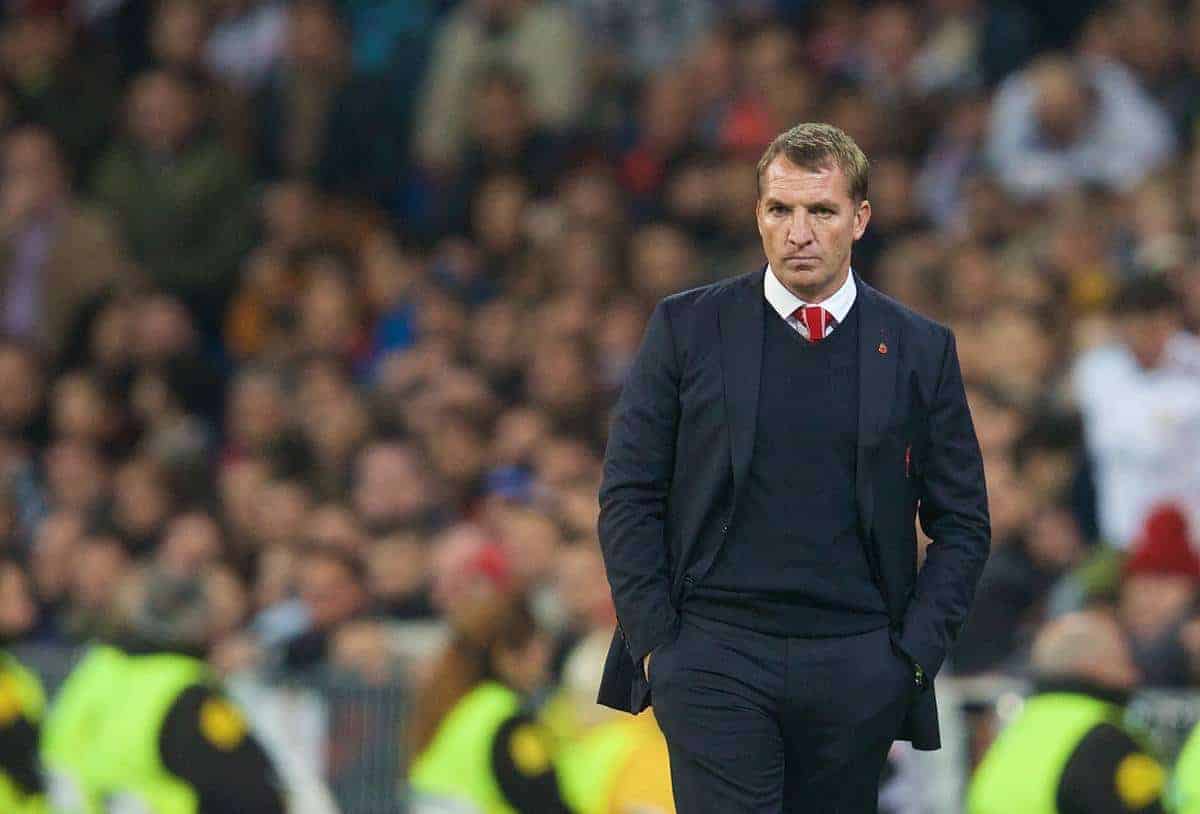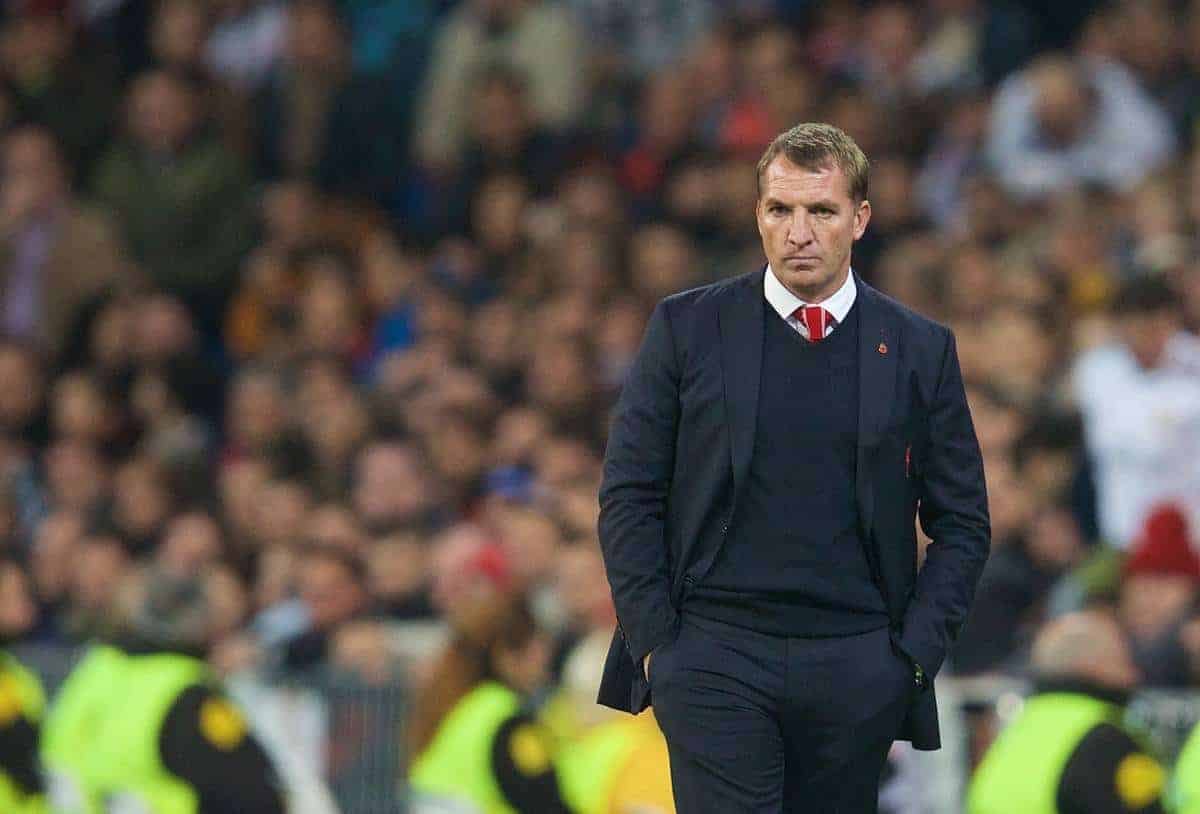 Earlier in the campaign an outright refusal to deviate from a 4-2-3-1 formation led to our worst league start for 50 years. Yes, Brendan deserves plaudits for arresting the decline and sparking a revival but you could argue he left it too late, giving us a mountain to climb.
With the 3-4-2-1 exposed, further tweaks are required. Right now Liverpool look like a team shorn of goals. Our star striker has been eased back into the fold but is playing with the handbrake on, those sharp bursts that fuel his game temporarily elusive. This not only effects our own pressing tactic but our ability to get in behind teams.
Even a fully-fit Daniel Sturridge looks better when paired in a two and if Liverpool are to salvage an unlikely top-four berth they need to start scoring by the bucket-load. One only hopes Rodgers is quicker to change things up this time around.
Transfer Failings

Additional criticism tends to point at a questionable transfer record. Any analysis here is skewed by the mysterious workings and influence of the transfer committee, however the perceived Rodgers signings have hardly sparkled. The jury is out (still) on Allen, as it is Adam Lallana.
Fabio Borini, Rickie Lambert and Dejan Lovren meanwhile have been unmitigated disasters – reflecting badly on the manager's eye for a player.
Again, apportioning all blame at his door is unfair but player recruitment must improve, collectively or otherwise. The margin for error will no doubt shrink without the carrot of European football, a disadvantage that will result in us shopping in a tier below.
Talk, Talk, Talk..

Elsewhere Brendan can be accused of saying too much. In many ways his friendly and talkative nature was a welcome change from Kenny Dalglish's clear disdain for all things media. That said, he can talk himself into trouble.
A month ago, for instance, he was declaring us fit to seal second place. Some would call this bullish, others misguided given we were yet to break the top five.
That same prediction was made in his debut season following a defeat of West Ham, which moved Liverpool into tenth. This heaps unnecessary pressure onto the players and sets you up for a fall.
Many still fear his quip about not needing a defensive coach will come back to bite now successive shut-outs have been ended.
The statement itself was also curious. Yes, the Reds' new-found resilience is admirable but it is somewhat premature to declare a back line that shipped 50 league goals last term and 25 before the turn of this year is reborn – fears realised last weekend.
Exiling Players

Then there is a tendency to freeze people out. Again, many claim this is psychological and aimed at inspiring future performance. Jordan Henderson, Martin Skrtel, Mamadou Sakho, Lazar Markovic and Simon Mignolet have each been sent into exile for a period of time only to return stronger. The question is whether that was by accident or design.
Certainly in Sakho's case ostracising the player proved harmful given the calamitous nature of Lovren's play.
Likewise Mignolet, for all his faults, could play with both hands tied behind his back and still eclipse Brad Jones. Promoting the Australian to No. 1 was inexplicable and managerial suicide.
Opinion is split on Mario Balotelli but Rodgers' treatment of the Italian does raise questions. A wild-child he may be but the Reds boss seemed to give up on the player far too quickly, particularly given the dearth of quality in reserve.
Favouritism?

And Rodgers has favourites. In truth, all managers have a handful of players that fans suspect possess uncompromising photos. Perhaps Lovren runs the infamous Images of Brendan account..
For the Croatian was re-enacting Djimi Traore's bloopers reel for the first six months of this season and was only withdrawn once injury hit.
Likewise, Glen Johnson's form has stunk the place out for two whole years but, up until an injury at Old Trafford, he remained an immovable force.
It would be nice to see Rodgers reacting to such dire form before his hand is forced.
European Woes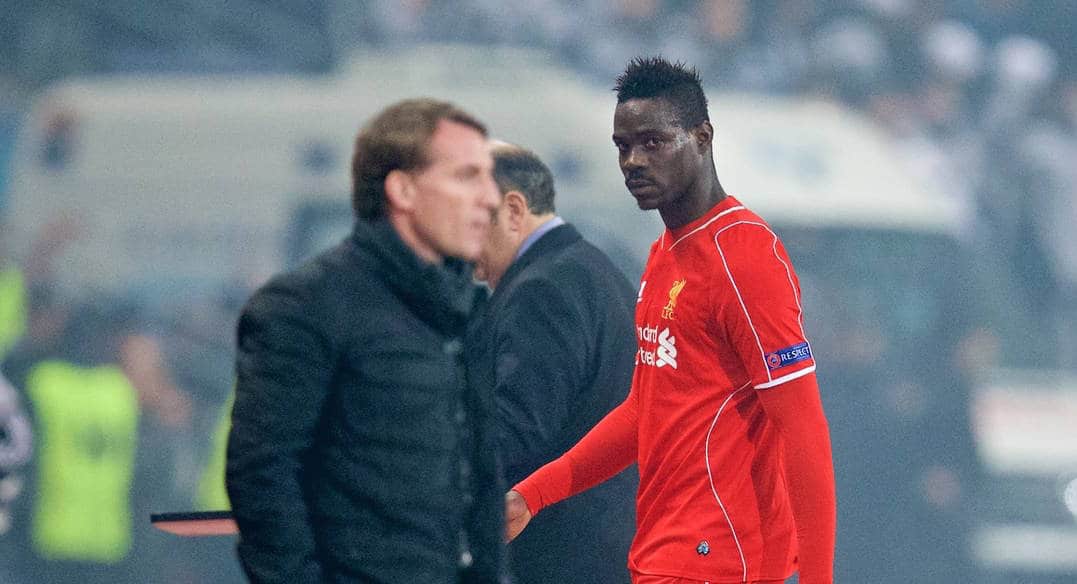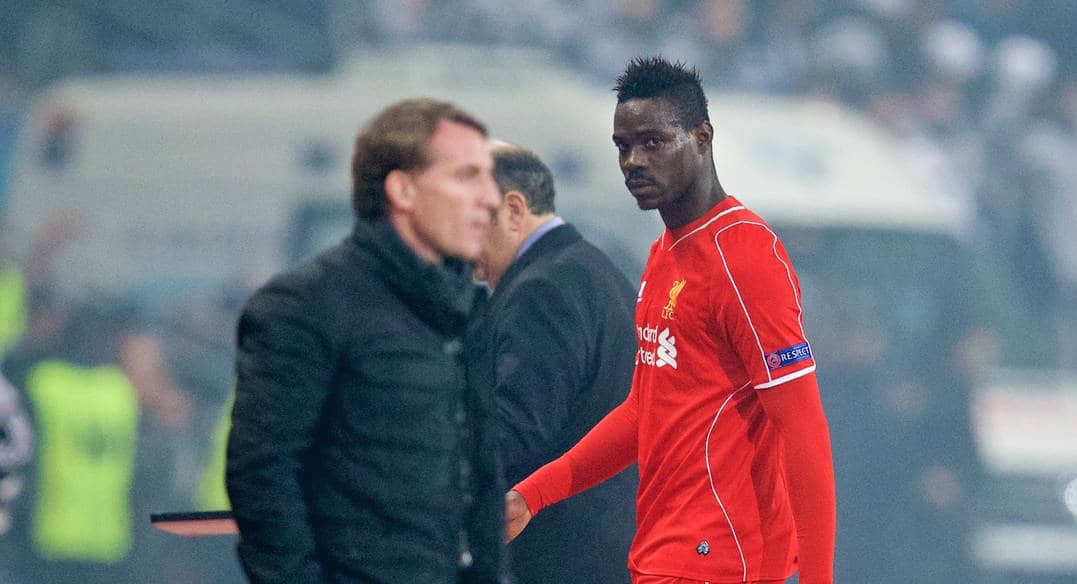 Finally that European record of his is frankly shambolic. Again, we must accept his inexperience of Champions League and Europa League football but this season's campaign in the former was disgraceful given our opposition and the manner of our exit.
Roy Evans once stated that "European football without Liverpool is a banquet without wine." Ours proved to be a £3.99 Tesco vintage.
Long-term Plan

The aforementioned failings are long-debated amongst Reds supporters and clear ammunition for the small minority who have never taken to Rodgers nor FSG. But ask yourself this: are any of said issues irreparable? Most definitely not.
Rodgers is far from perfect but his philosophy has a means to an end. Those calling for his head need only look at Spurs – a club who continually rip up the blueprint only to remain stuck in a sixth-placed rut.
Moreover his one 'awkward' season is hardly in the vein of Messers Houllier and Benitez, who both retreated into shells, displaying painfully negative tactics as their respective ships capsized.
In plumping for Rodgers, FSG committed to a long-term plan, one that without unlimited funds would take years to fully realise. Finishing second was a perfect storm that served only to ratchet up expectations, targets never likely to be fulfilled minus Luis Suarez.
Had we gone from seventh to fifth fans would be applauding steady improvement. For me, that will continue providing the bulk of the squad is retained and money spent wisely.
We have faltered in recent weeks but let's keep our eyes on the prize; accepting success without a blank chequebook is a slow process. I'd rather we get there playing the progressive, attacking football that has become Rodgers' signature, anticipating and accepting the occasional bump in the road.
The Twitter universe is spoiling for a fight, so let us hone in on issues that demand instant change: the spiralling cost of watching Liverpool, the lack of atmosphere, half-and-half scarves…not a manager deserving of some loyalty.
A great man who was not Bill Shankly once claimed: "If you can't support us when we lose don't support us when we win." He'd be right, whoever he was.
In 2015 some patience and perspective would not go amiss.
Does Brendan Rodgers deserve unwavering support at Liverpool? Let us know in the comments below.