Danny Gallagher backs the boss and says we should wait until after next season to review Brendan Rodgers' position as Liverpool manager, not convinced that Jurgen Klopp is the solution.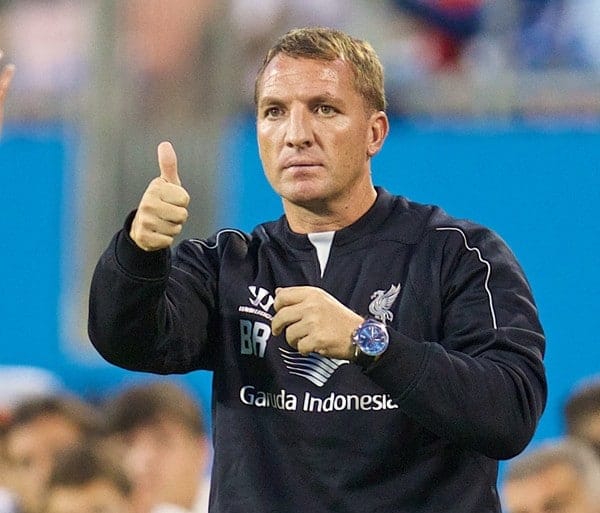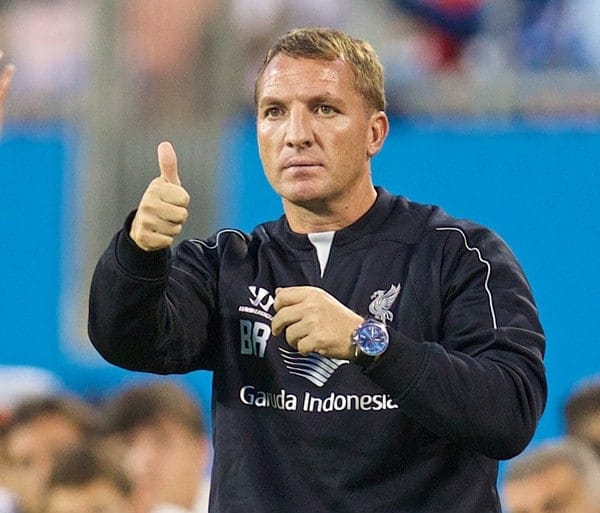 A tactical manager recognised across all of Europe, renowned for his attacking style, fast tempo and stingy reluctance to concede possession. He guided the club to a second-place finish last season and ensured comfortable Champions League qualification. He truly was one of Europe's finest performing gaffers last year.
This season you can see why fans are feeling aggrieved. He's not been able to repeat it. The club won't be in the Champions League next season and doubt hangs over the immediate future.
… still, that's Borussia Dortmund and Jurgen Klopp's problem, let's concentrate on our own very similar ones.
Oh, you thought I was talking about Brendan Rodgers. Alas not.
Is this an article outlining why Rodgers is a better manager than the German? Absolutely not.
Brendan Rodgers has cut a forlorn figure in recent weeks and the vultures are circling.
The man who missed out on last years's title by a mere three points – in only his third season as a Premier League boss – is hotly tipped to be replaced by a man who has had a very mirrored campaign to his own. I don't quite see all the logic.
Recap
A 3-0 defeat to Manchester United back in December and Rodgers' days were numbered. He "didn't know what he was doing" and was tactically "all out of ideas", we heard.
A ten game unbeaten streak was to follow and the naysayers were soon to disappear.
Liverpool would fall 1-0 to the hands of Chelsea in a close-fought cup semi-final at the end of January, but would then go on another 12 game unbeaten run and prove to be the form team in Europe.
Rodgers was hailed, football critics lauded his tactical flexibility, his composure in crafting a winning 3-4-2-1 system utilising wing-backs.
It was too good to be true. Manchester United would rear their heads once more and things would go awry.
Struggle

The 2-1 defeat at the end of March, with Steven Gerrard at the epicentre, had much the feel of last season's Chelsea encounter. Of course, the two fixtures had great disparity in terms of what a victorious outcome would mean, but both were pivotal.
The Reds fell again, admittedly when it mattered. The run of form since – just like Phil Jones completing a 90 minute game of football – has just got uglier and uglier.
So here we find ourselves, enduring a serious case of déjà vu.
Defeats to Aston Villa in the FA Cup and Hull City in the league have left Rodgers again heavily scrutinised. The man who turned around the soul-destroying Christmas period slump is now once again "out of ideas", apparently.
His signings have been brought in to question once more, despite promising performances of Lazar Markovic and Adam Lallana at the turn of the year and the steady rise of potential-laden Emre Can being the recipients of much praise.
The fact cannot be masked over that the three games prior to QPR were abysmal, lacking togetherness, end-product and a whole host of other vital components. The pessimists are back.
Deutsch Temptation
Results aside, there is one key factor driving the wagging tongues of managerial overhaul – a 47-year-old, six foot native of Stuttgart by the name of Jurgen Klopp.
If the German's availability hasn't been the root of unrest regarding the Anfield hot seat, it's certainly been the catalyst to the discussion.
As much as it pains Liverpool fans to hear the oh-so-often used term, this season was one of transition.
The Reds were never going to match up to last season's highs; even the most rose-tinted among us could see that. Though it is fair to say that Rodgers should have taken experience from the 2013/14 campaign and safety guided Liverpool to a Champions League finish this year.
Even if four wins see out the remainder of the season, last summer's transfer dealings will be used as a stick to beat Rodgers with, regardless.
It will be overlooked that the Reds made two cup semi-finals this year and, were it not for completely losing their nerve, were well on course to return to the Champions League.
Had fourth placed been scraped, I'm willing to suggest the signings wouldn't have been too badly spoken of. Fine lines and even finer margins.
The point remains that the hysteria surrounding Rodgers and his precarious custodianship of Liverpool Football Cub would not be as prominent had Klopp not openly placed himself in the shop window.
He is now the grim reaper looming over the shoulder of every manager at an elite tier club in Europe.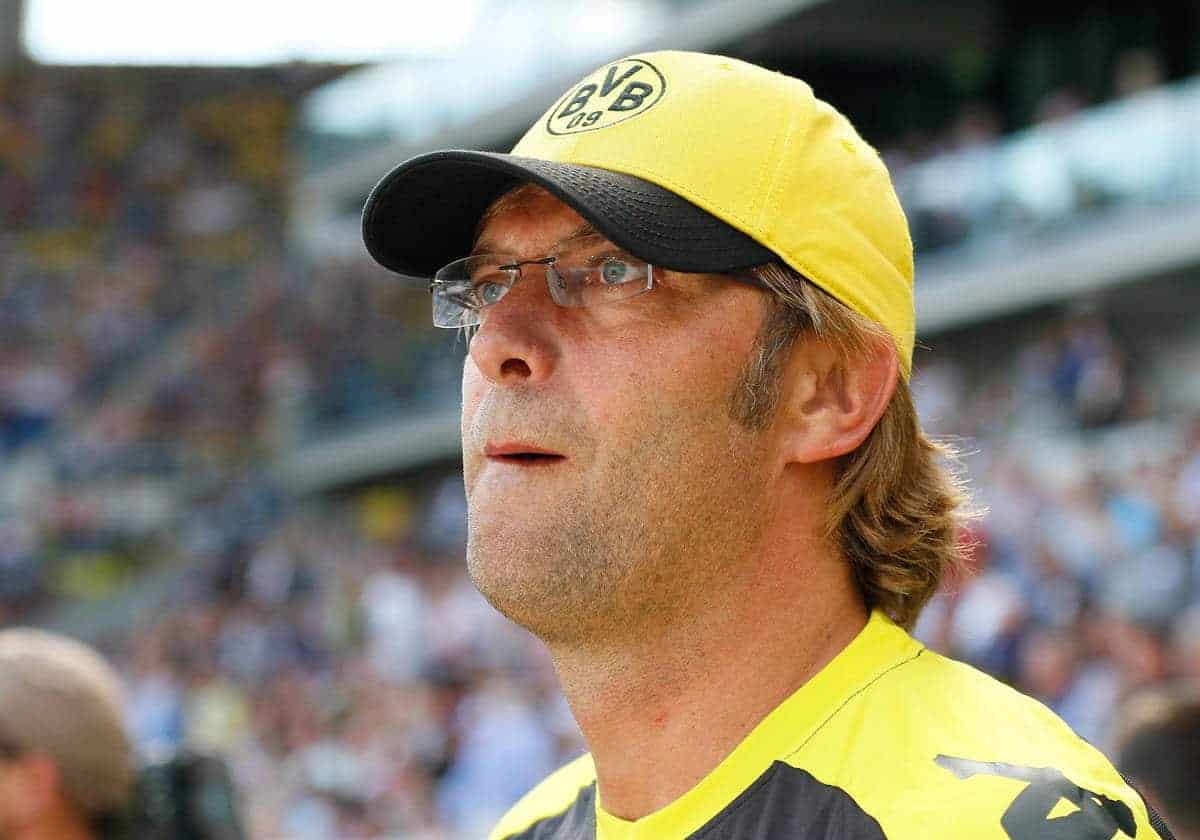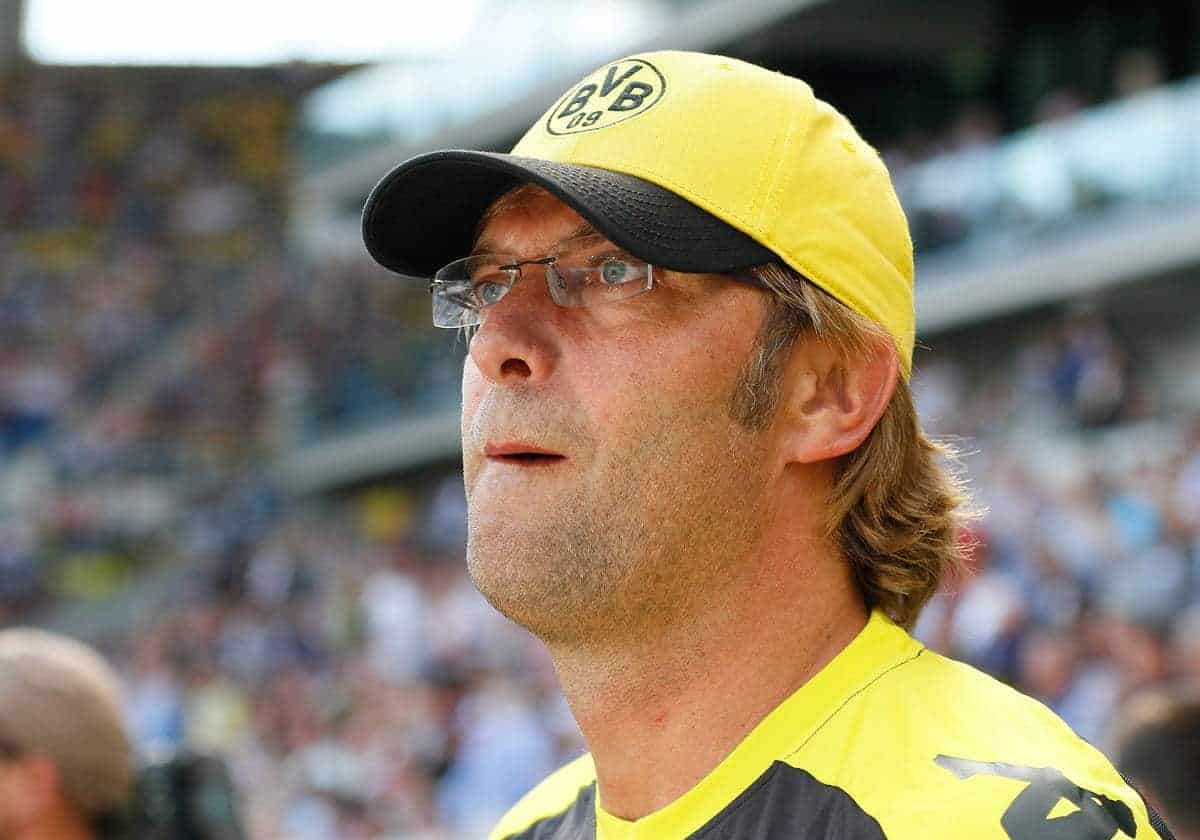 But consider Klopp had signed a new deal with Dortmund, who do the knee-jerkers turn to? It is interesting to see whether those who believe the German is the perfect solution for Liverpool think he will be handed an astronomical transfer kitty.
FSG still have the definitive say over the Reds' financial actions, and to believe they would back a potential new manager any differently to Brendan Rodgers this summer would be blinkered.
Bigger picture
"Rodgers spends badly, he can't handle big money" has been doing the rounds. I'm going to go out on a limb here and say that three of Rodgers signings – in Can, Markovic and Moreno – will be key players next season. Last summer's acquisitions could have been better, though they could have been worse – it's easy to let a negative run of form distort that perspective.
The main and very crucial error came in the forward department, and it has cost us badly. But should Divock Origi come in and hit the ground running this summer, does that suddenly make Rodgers' striking recruitment a success?
The jury is still out on whether each transfer under Rodgers' reign has been rubber-stamped with the Northern Irishman's approval. See: Aspas, Luis Alberto, Manquillo… I could go on. But this summer that has to change, and transparently at that.
Loyalty
In a recent interview Rodgers said he was the right man to lead Liverpool forward. Surely it's now at the crossroads stage in his working relationship with FSG where he states – give me the capital to sign big-name, impacting players and judge me next summer.
If a title challenge doesn't materialise and the ship goes down, so with it the axe falls. Chop and change.
For what it's worth, Dortmund have lost 13 games this season, been on a five game losing streak and also seven games without a win. Granted, they've made a cup final and kept their bottle whereas the Reds truly swallowed theirs, but the point remains that Klopp, as well as Rodgers, has endured a frustratingly poor season.
Yet one is the saviour while the other a dead man walking.
June 1 will see Rodgers' three year anniversary as Liverpool manager. Come the end of this summer's transfer window, it would be fair to say his building project has had ample time to take shape – the safety blanket of that excuse can be removed.
Pending no dubious committee dealings throwing in the likes of a surprise Oussama Assaidi transfer for good measure, Rodgers should be truly judged after next season.