Liverpool manager Brendan Rodgers is resigned to being without striker Daniel Sturridge until September at the earliest but denied he had already missed out on a transfer target which would have offered some compensation.

The 25-year-old's rehabilitation from a hip operation, performed in New York on Tuesday in an attempt to cure a number of related problems with his thigh and calf, will sideline him for a minimum of four months.
Liverpool had been heavily linked with PSV Eindhoven's free-scoring forward Memphis Depay, whose 21 goals helped his side to the Dutch title, but on Thursday Manchester United announced the Holland international would be joining them in the summer.
Rodgers, who has already spoken about the need to bring in an experienced, consistent striker, insists the player was never a consideration.
"It wasn't something that was ever one we were interested in," Rodgers said. "He is a young, talented player but we already have four wingers at the club – Raheem Sterling, Jordon Ibe, Adam Lallana and Lazar Markovic.
"We have other priorities we are looking at through the course of the summer but with the players we have in those positions, particularly on the left side, we are quite well stocked.
"It is not something to talk about today. There will be enough activity over the course of the summer."
Rodgers expects Sturridge to return to training in September but accepts it may be a while before he is ready to lead the line again in competitive action.
That means Liverpool will face six to eight weeks of the new campaign without their main striker, mirroring the situation this season when injury ruled out Sturridge between August 31 and January 31 and severely dented the club's Champions League aspirations.
With the likes of Mario Balotelli, Rickie Lambert and Fabio Borini set to be offloaded, Rodgers will be short up front.
Young Belgium striker Divock Origi returns from a season-long loan with Lille to begin his Liverpool career and Burnley's out-of-contract forward Danny Ings has been heavily linked with an Anfield move, but Rodgers believes the priority is to get Sturridge back to his best on a regular basis.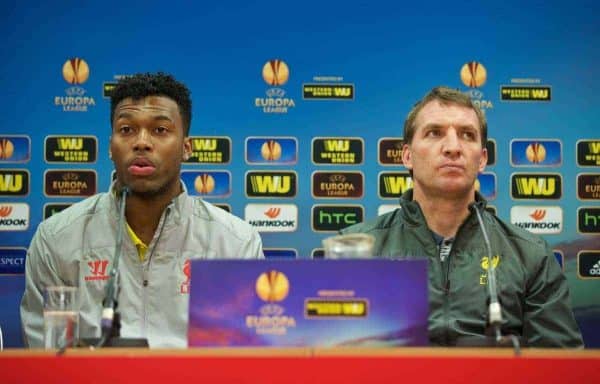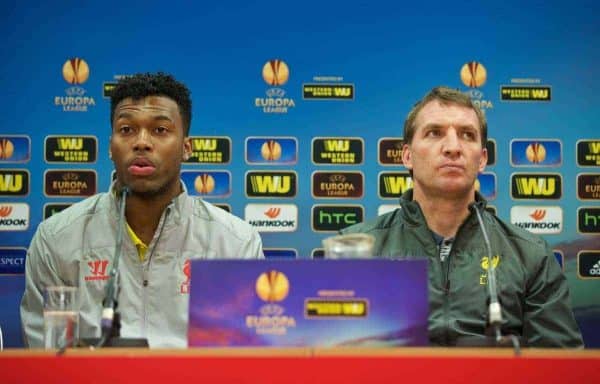 "We hope he is available to train in September and then it is about getting his fitness in," he added.
"It is not just about fitness but football fitness and that takes a bit of time. Obviously it is a long period of time out but we hope the problem and issues have been resolved with the operation.
"The important thing will be to let him recover, work hard in his rehab and we have great support from our owners in that he is able to go to the world's leading specialists in America.
"He will work very hard to get back fit and the sooner the better for us.
"He has been a big miss to us this season but let's hope he can get back fit and contribute to the club.
"Once he's fully fit we know what he can produce and if he is at that level of fitness he can certainly be a key player for us."