Brendan Rodgers is coming under increasing pressure to be sacked this summer, but Reds supporters should look no further than potential replacement Jurgen Klopp to see why that may be a mistake.
It's fair to say that an increasing number of Liverpool fans are growing restless with Rodgers and the job he is doing, with Tuesday's depressingly predictable 1-0 defeat to Hull City providing yet more ammunition for his critics.
The Northern Irishman has gone from being flavour of the month a year ago to someone being ridiculed week in, week out for his failings.
With a summer sacking not out of the question, despite FSG's apparent support for the 42-year-old, there have been numerous managers linked with potentially replacing him.
Jurgen Klopp "would find it hard to turn Liverpool down": http://t.co/pkPT11COyC pic.twitter.com/KscXf4JL2U

— This Is Anfield (@thisisanfield) April 30, 2015
Top of the pile at the moment is Klopp, who is unquestionably one of Europe's most sought-after and popular managers right now.
The 47-year-old will leave Borussia Dortmund this summer, having achieved great things with the Bundesliga giants, but his success has as much to do with the patience of his employers as it does his ability.
No overnight success
Klopp was snapped up by Dortmund in the summer of 2008, but his managerial career started at Mainz; the club he spent his entire playing career with.
His seven years as manager there were not exactly earth-shattering though, and prove that he didn't become a top coach overnight.
The formidable-looking German inspired his team to promotion to the Bundesliga in the 2003/04 season, having fallen short in his first two years in the Mainz hot-seat.
Qualification for the UEFA Cup in 2006/07 was a tremendous achievement for a side clearly punching above their weight, but things soon came crashing back down again.
A year later they were relegated back to the 2.Bundesliga, and Klopp failed to repeat his former heroics in getting Mainz back into the top tier of German football.
Despite clearly struggling during the end of his tenure with Karnevalsverein, Dortmund took a gamble on the then 40-year-old in May 2008, bringing him in on a two-year deal to replace Thomas Doll.
Klopp managed to steady the BVB ship somewhat over the next two seasons, finishing sixth and fifth respectively- Dortmund came 13th in Doll's final year- but he still wasn't exactly working miracles.
Patience pays dividends
It was the 2010/11 campaign when Klopp's reputation really began to skyrocket, after an unforgettable year at Signal Iduna Park.
An exciting and emerging side featuring young stars like Robert Lewandowski, Mario Gotze, Mats Hummels and Nuri Sahin stormed their way to the Bundesliga title, ahead of Bayer Leverkusen and Bayern Munich.
The following season was even better, with Klopp and his men securing another league title and also the DFB-Pokal; Germany's equivalent of the FA Cup. Their 5-2 drubbing of Bayern in the final was a particularly memorable occasion.
2012/13 may have seen Jupp Heynckes' magnificent Bayern side win an unprecedented treble, but second in the Bundesliga and a first Champions League final for 16 years was still a big success for Klopp and his team.
But after a solid but unspectacular campaign last year, 2014/15 looks set to be Dortmund's worst in the league under Klopp.
They currently lie eighth in the table with four games remaining, and Klopp's decision to move on this summer is proof that he has taken his likeable side as far as he can. The DFB-Pokal final does await, however.
Comparisons with Rodgers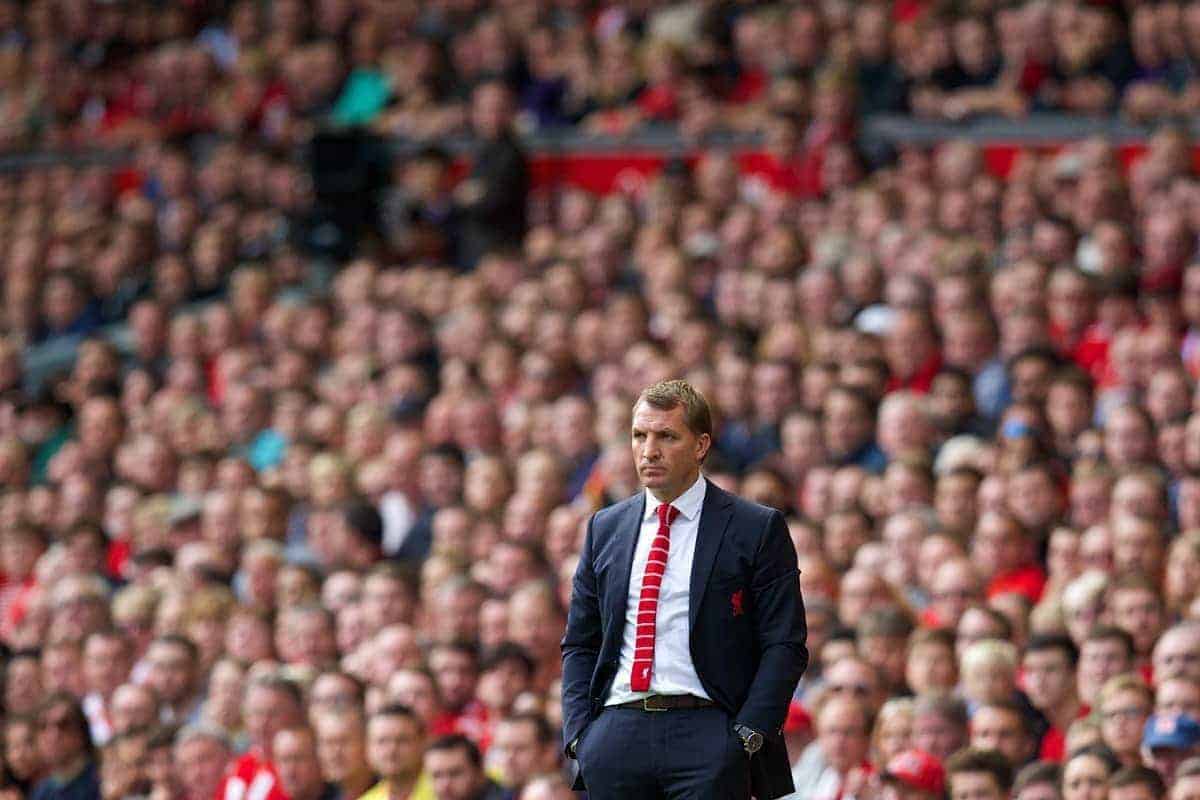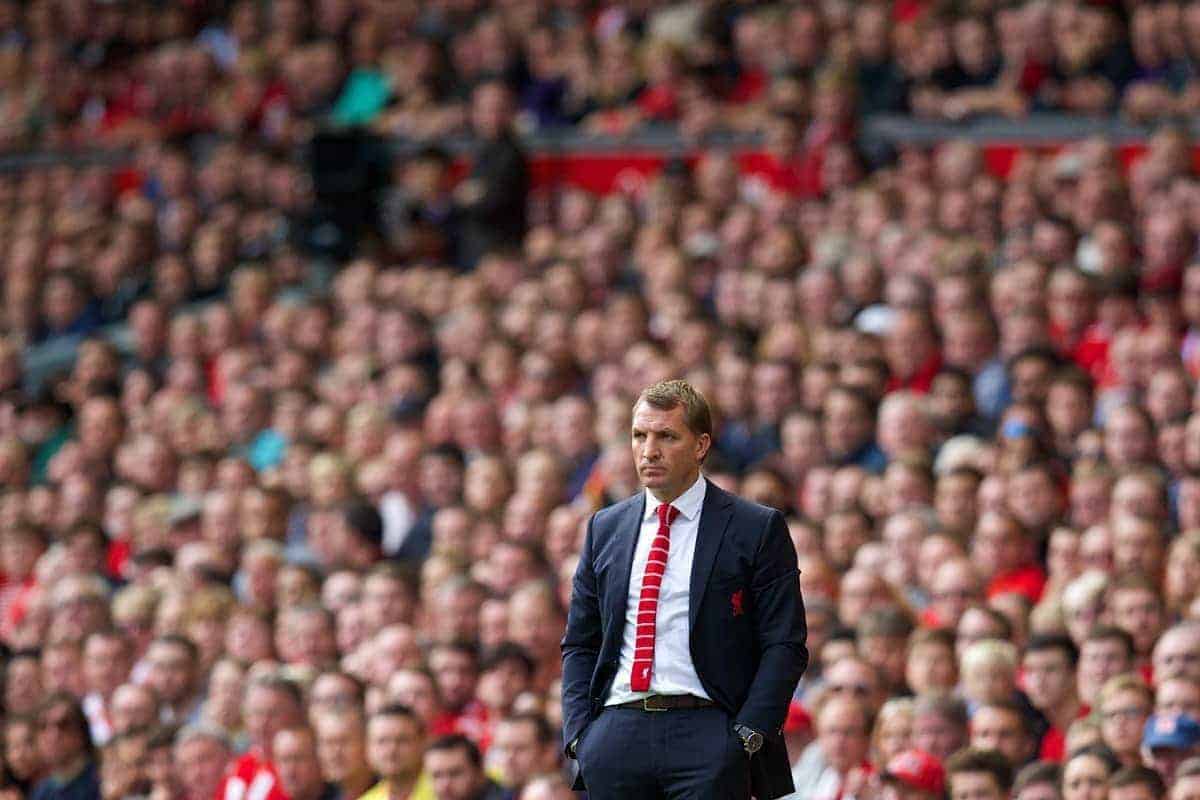 The point of reminiscing over Klopp's managerial career is to show that, for all his brilliance, he hasn't always been a success story. This is where Rodgers comes in.
The Northern Irishman took unfancied Swansea into the Premier League in 2011, much like Klopp did with Mainz and the Bundesliga seven years earlier, and he was being talked about as the best young coach in the country.
Swansea's attractive style of play saw Liverpool snap Rodgers up in June 2012, when he was just 39 years of age.
An adequate but ultimately forgettable first season at Anfield saw the Reds finish seventh, before an extraordinary 2013/14 campaign culminated in Rodgers coming within inches of a sensational Premier League triumph.
That brilliance has failed to be recreated this year unfortunately, with the sale of Luis Suarez, injuries to Daniel Sturridge, poor summer signings and managerial errors from Rodgers all playing their part.
For all Liverpool's current struggles, however, there is an argument to say that the way Dortmund stood by Klopp, despite relegating Mainz and having two years of relative mediocrity and transition with BVB, should be replicated by FSG with Rodgers.
Patience is something that simply doesn't exist in football these days, which is why so many people are rounding on the manager after what has been an unacceptable season.
It took Klopp seven topsy-turvy years at Mainz, then two at Dortmund, to start truly working his magic. Who's to say that won't happen under Rodgers?
Many of Rodgers' current detractors will also have been lauding him for his tactical brilliance last season, proclaiming him to be the "new Bill Shankly". Football is fickle.
The future

It would be very narrow-minded to just assume that, because Klopp was given time and succeeded Rodgers will too, but it's easy to see comparisons in their respective careers to date.
The German is five and a half years older than the Reds boss, and has seven years on him in terms of managerial experience.
Did anyone really rate Klopp at 42, when Dortmund were failing to qualify for the Champions League for a second year in a row?
According to the reliable German journalist Raphael Honigstein, "it would be very hard for Jurgen Klopp to turn Liverpool down" this summer, should FSG decide a change of manager is needed.
While bringing in Klopp would admittedly be a potentially fantastic appointment by the club, there is also a feeling that sacking Rodgers would be a show of impatience by the Liverpool owners.
Of course he would need to improve greatly in several areas next season in order to stay on further, but Klopp has shown that patience can be a virtue.
[interaction id="553ff1afa39598ff057f501a"]