After Liverpool's 1-1 draw with Chelsea on Sunday, Jack Lusby takes five talking points from Stamford Bridge, including the importance of the absent Mamadou Sakho.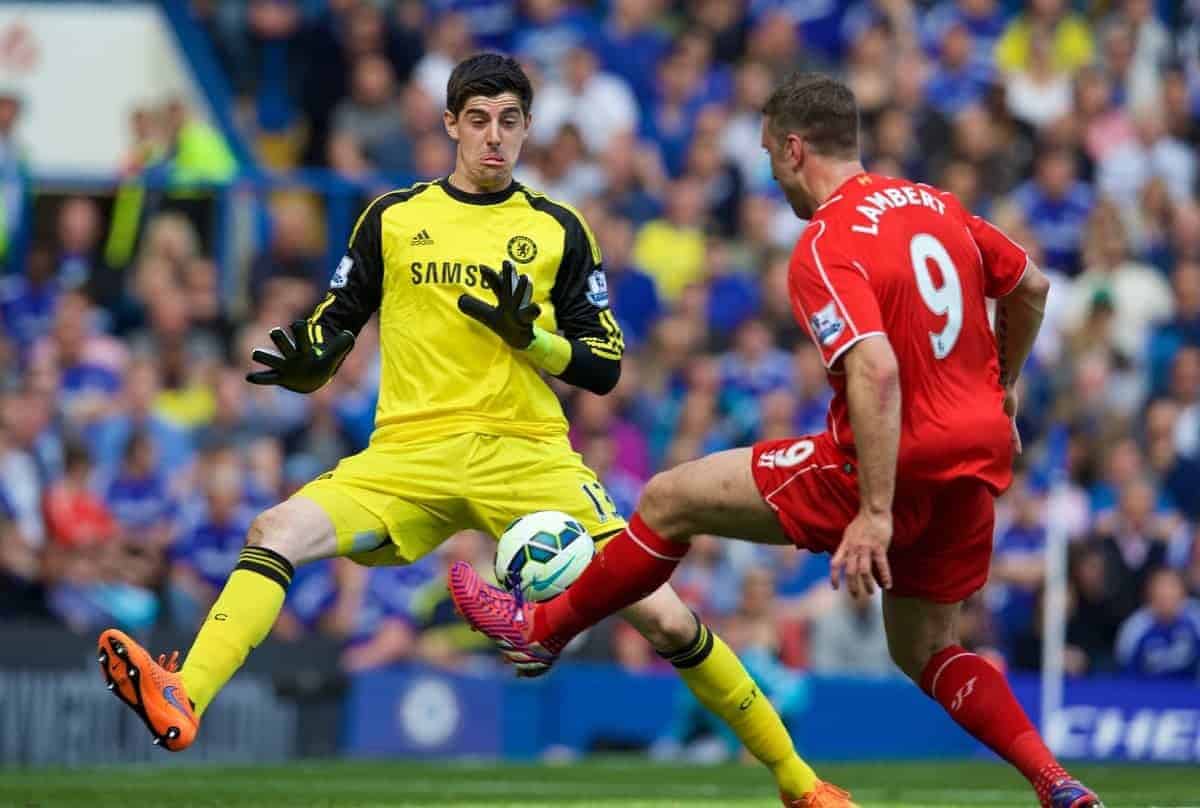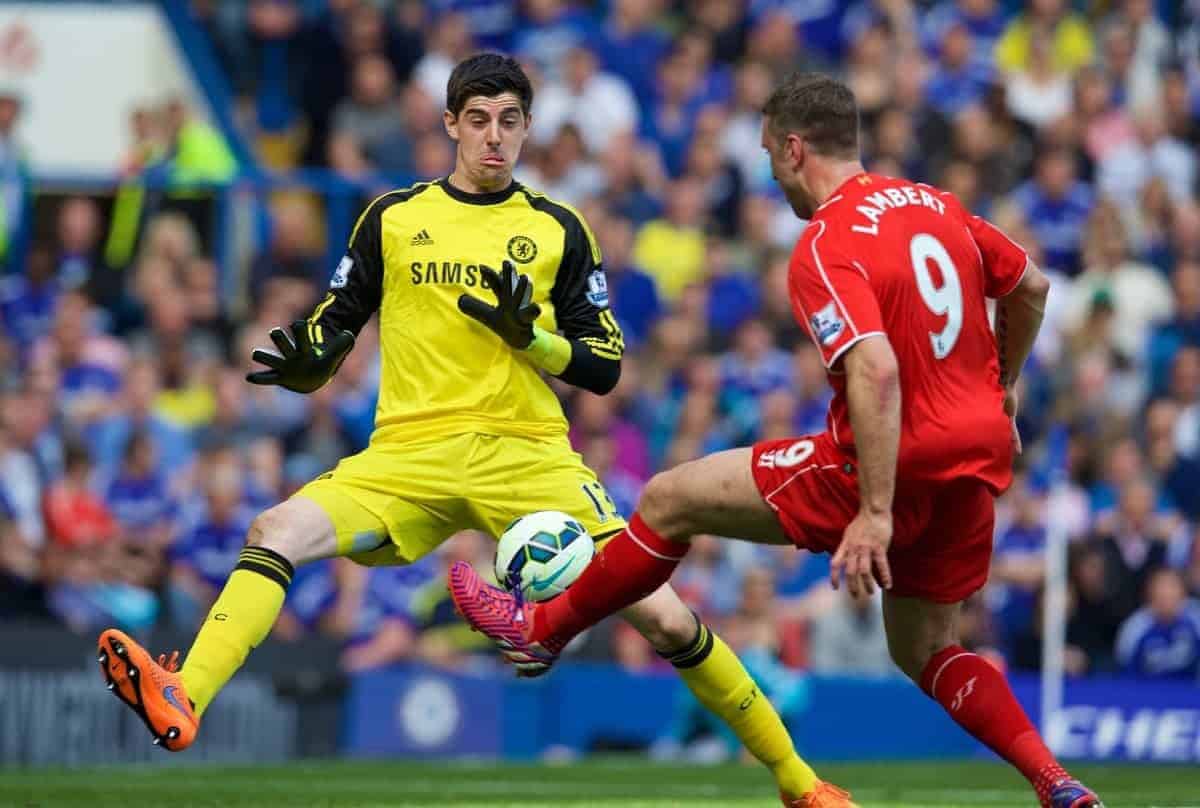 Liverpool saw their top-four dreams fade as they limped to a 1-1 draw away to Premier League champions Chelsea on Sunday, and there's a lot that Brendan Rodgers must take from his side's performance.
Goals from John Terry and Steven Gerrard ensured the two sides shared the points in a tiresome end-of-season affair.
With a fifth-placed finish now consolidated, Rodgers now must look to the future.
Here are five talking points from Chelsea 1-1 Liverpool.
Rickie Lambert Shows his Incompatibility Once More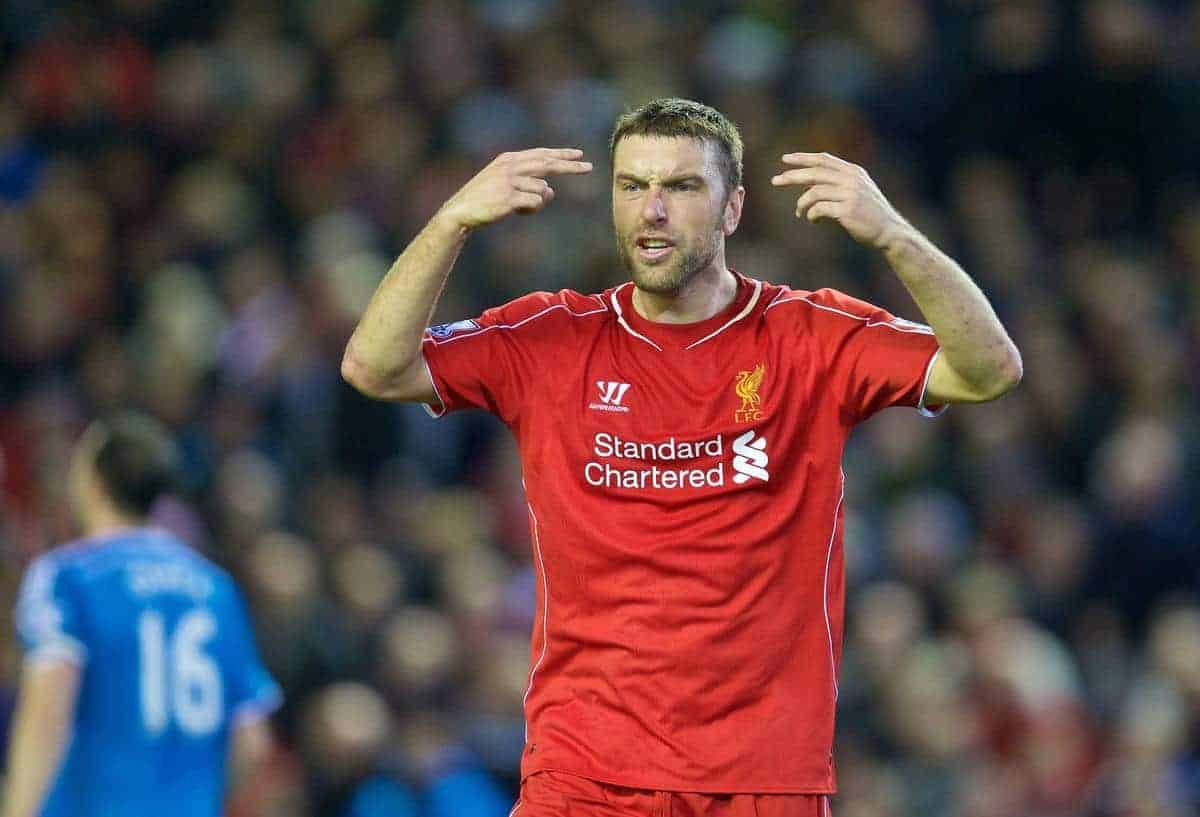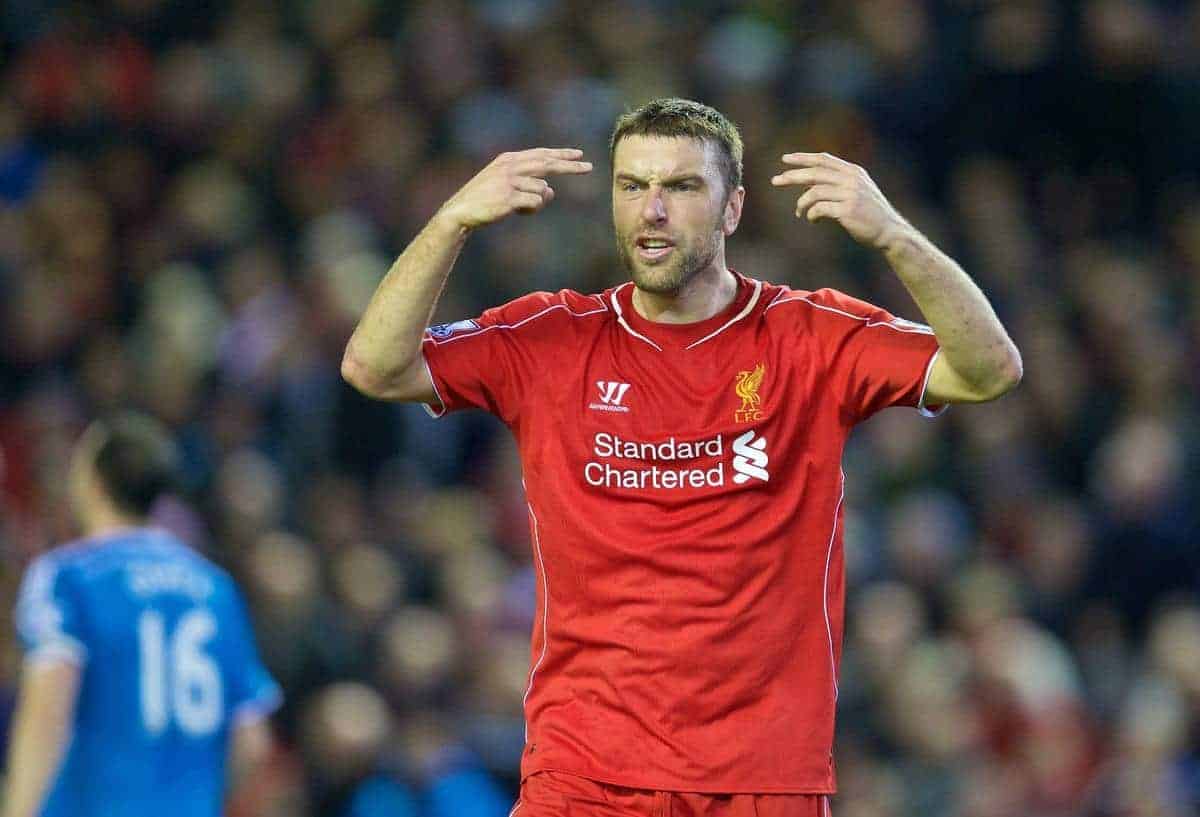 Rickie Lambert performed well for Liverpool against Queens Park Rangers, but he once again underlined why he is wholly unsuited to Rodgers' high-tempo, pace-based system at Stamford Bridge.
At Anfield the previous weekend, Lambert snapped at the heels of a weak QPR defence, combined well with Philippe Coutinho and Adam Lallana and arguably forced Mario Balotelli out of Rodgers' thinking for the very last time.
On Sunday, the 33-year-old looked every bit his age—lethargic and unfocussed.
He made 15 touches in 67 minutes, was caught offside twice, made two fouls and had no shots on goal. A complete mission failure.
Chelsea's defence were far from the best against Liverpool, but they had nothing to worry about when it came to Lambert, whose struggle was exemplified by his inability to latch on to an exquisite Jordan Henderson through-ball—a pass any other Reds striker could have caught.
A Shaky Liverpool Defence Desperately Missing Mamadou Sakho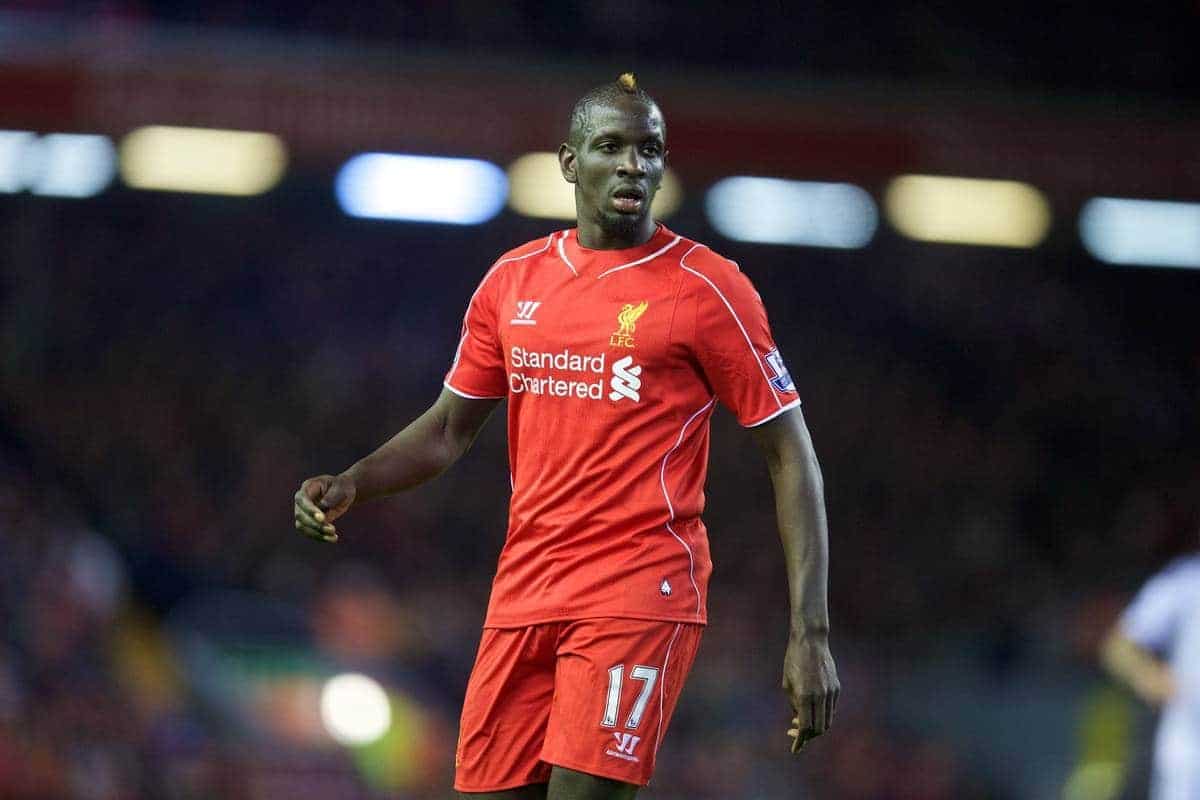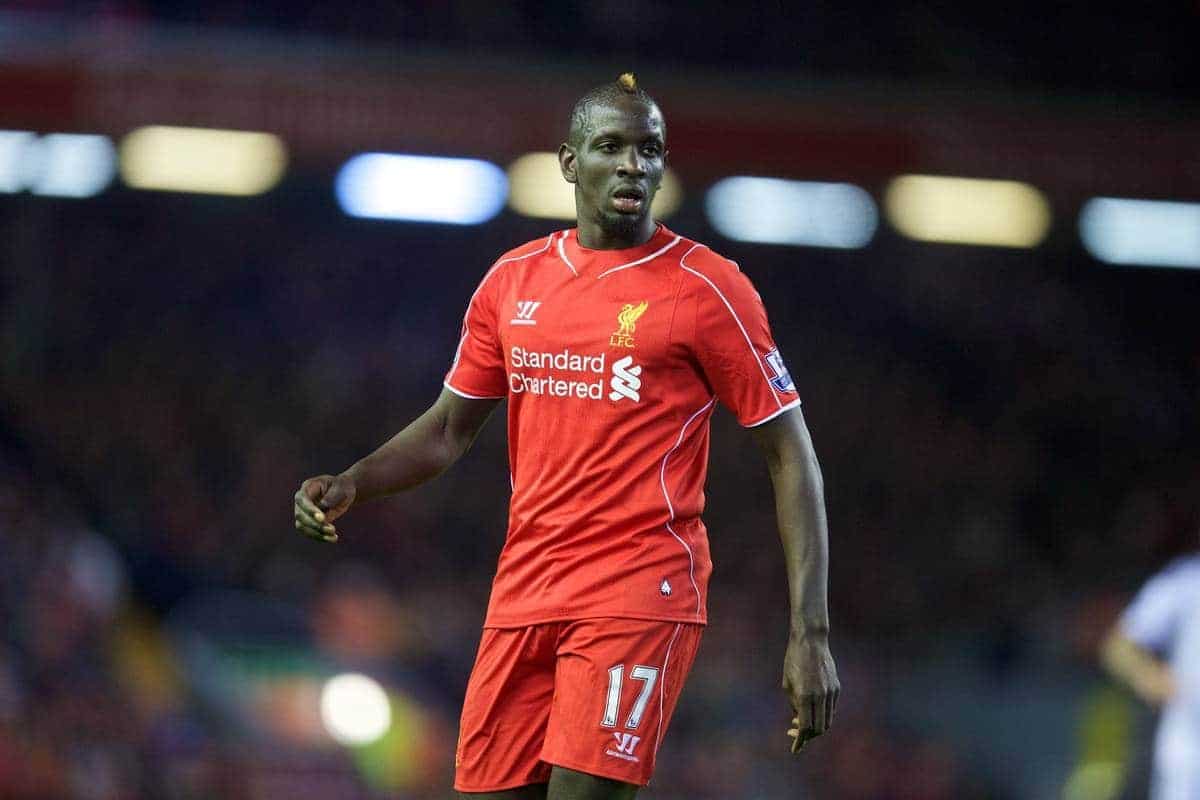 After Liverpool's 2-0 February win over Southampton, a victory which rounded a 10-game run in which they conceded just seven goals and kept six clean sheets, Rodgers was asked just how his side had improved so drastically in defence.
In reply, he joked: "It's the new defensive coach that we got in that everybody thought we needed. That has done the trick."
Now that low-concession honeymoon is over, Rodgers' defensive tactics are rightly being called into question once more. At Hull City in April, Liverpool were tragically leaky at the back; at QPR, this continued, with a near-post Leroy Fer strike, luckily ruled out for offside, the epitome of their woes.
At Stamford Bridge, this was evident once again through Terry's goal.
There's no structure, no cohesion and no awareness from the likes of Martin Skrtel, Dejan Lovren and Glen Johnson when marking for set pieces, and they've been punished.
Liverpool's solid run wasn't through any coaching majesty from Rodgers; it was the presence of Mamadou Sakho. It's no coincidence that Liverpool are conceding embarrassingly once again now that the Frenchman is injured.
He's the Reds' organisational crutch—the only centre-back Liverpool possess that exudes any true authority, and the player that Rodgers should laud as his defensive leader.
Raheem Sterling Improving in a More Natural Role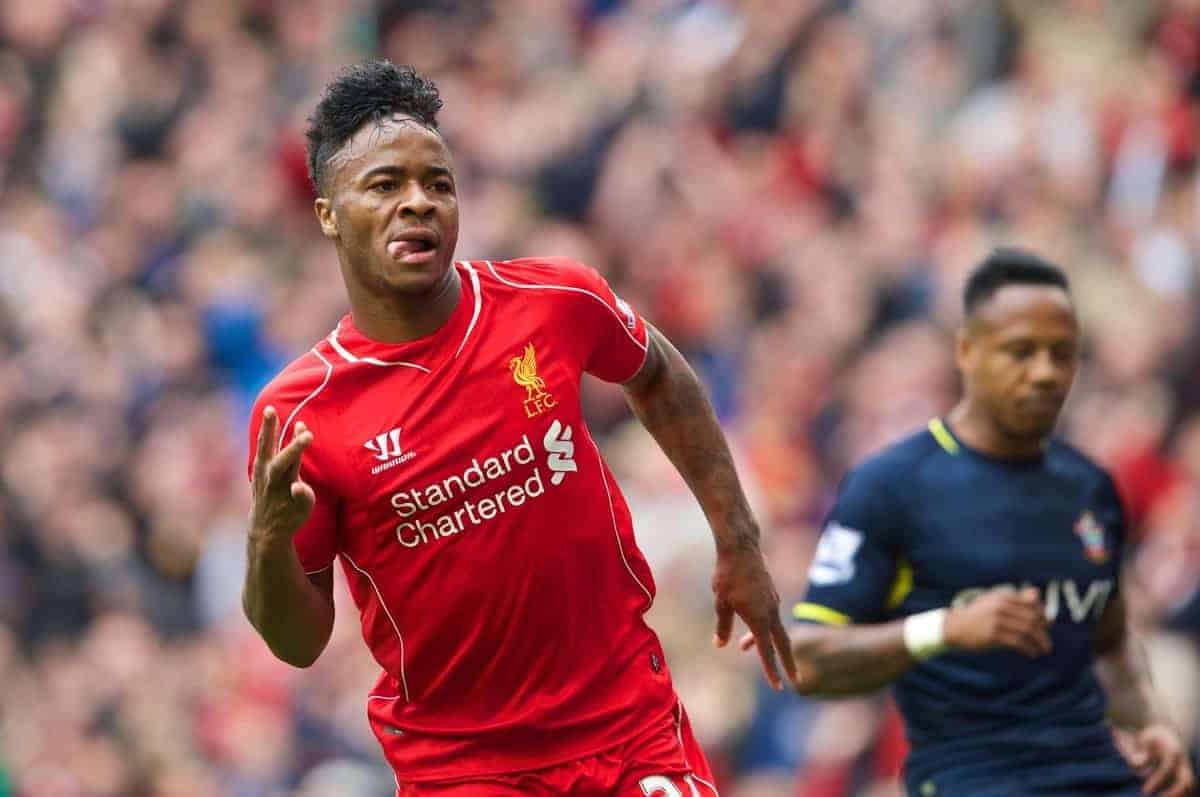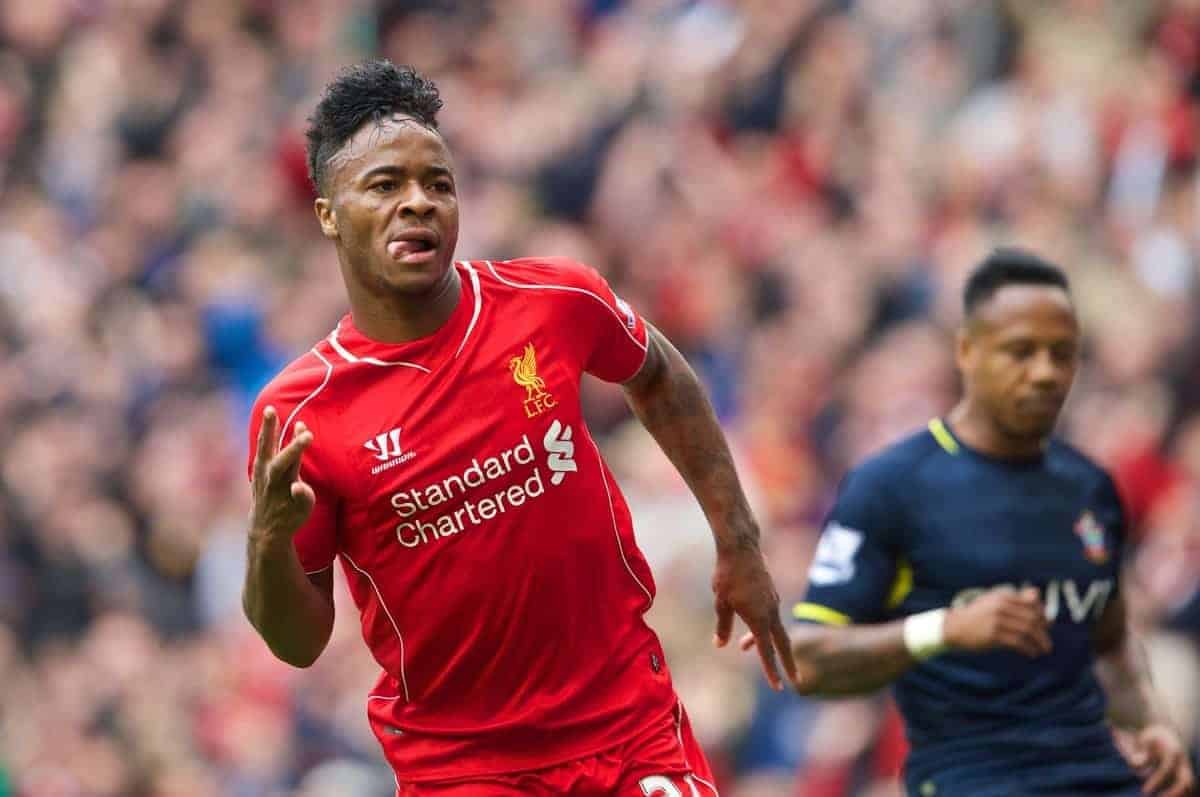 "I think once we got the goal we started to find our passing and our rhythm much better and I thought second half we were outstanding. We just lacked that finishing in and around the box to get the winner which we deserved in the second half."
Rodgers' post-match analysis pointed rightly towards the need for a top-class goalscorer in the Liverpool squad, but his praise for the Reds' passing and rhythm in build-up play was also warranted.
Much of this came from Raheem Sterling, who showed a marked improvement to his recent Liverpool form in this Stamford Bridge draw.
With Rodgers continuing with his 4-3-3/4-2-3-1 formation, Sterling initially took up a right-sided attacking role, and looked comfortable driving at the Chelsea defence from this position.
Sterling made three successful dribbles (the second most of any player, behind Eden Hazard and Adam Lallana's four), three key passes (the joint most, alongside Henderson) and completed 92.6 percent of his passes (the most of any Liverpool player to complete 90 minutes).
The 20-year-old is growing back into form in this role—let's hope it continues.
A Bright Future in Jordon Ibe and Jerome Sinclair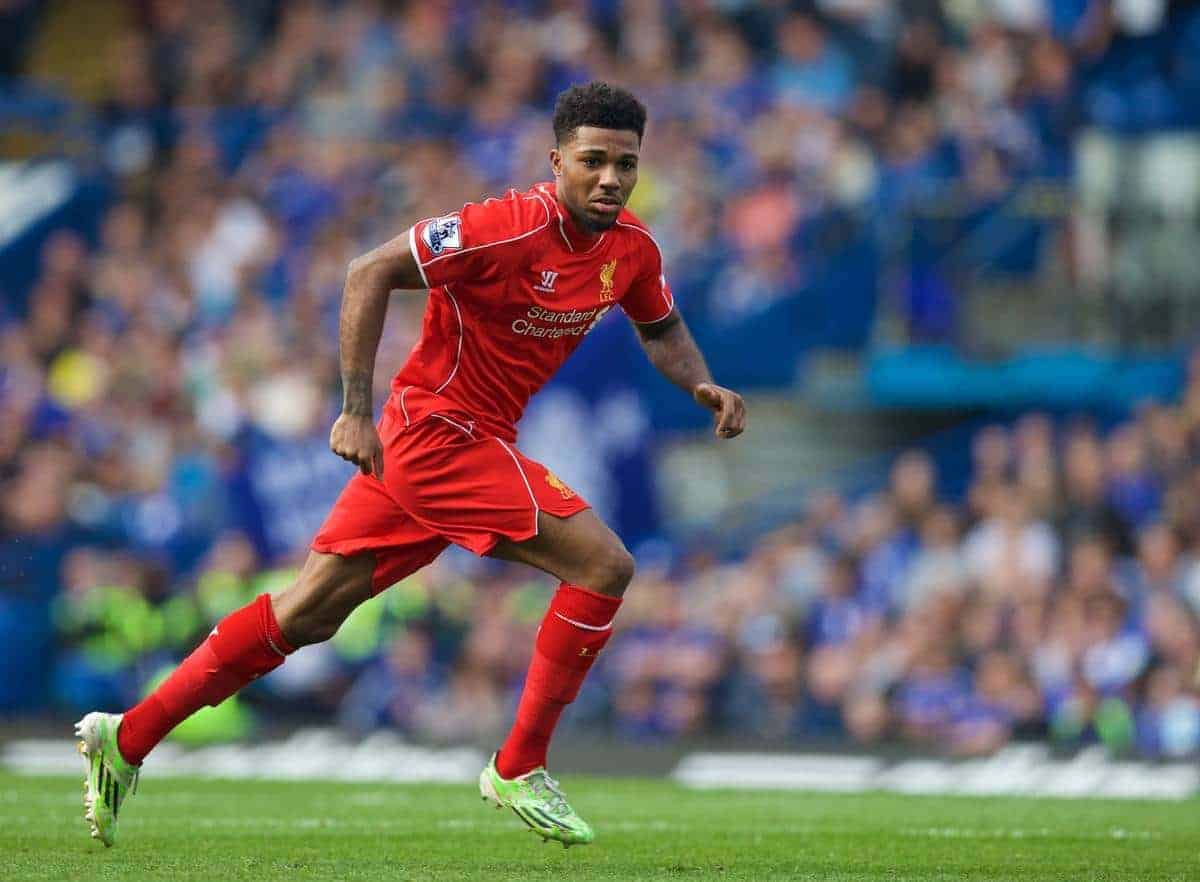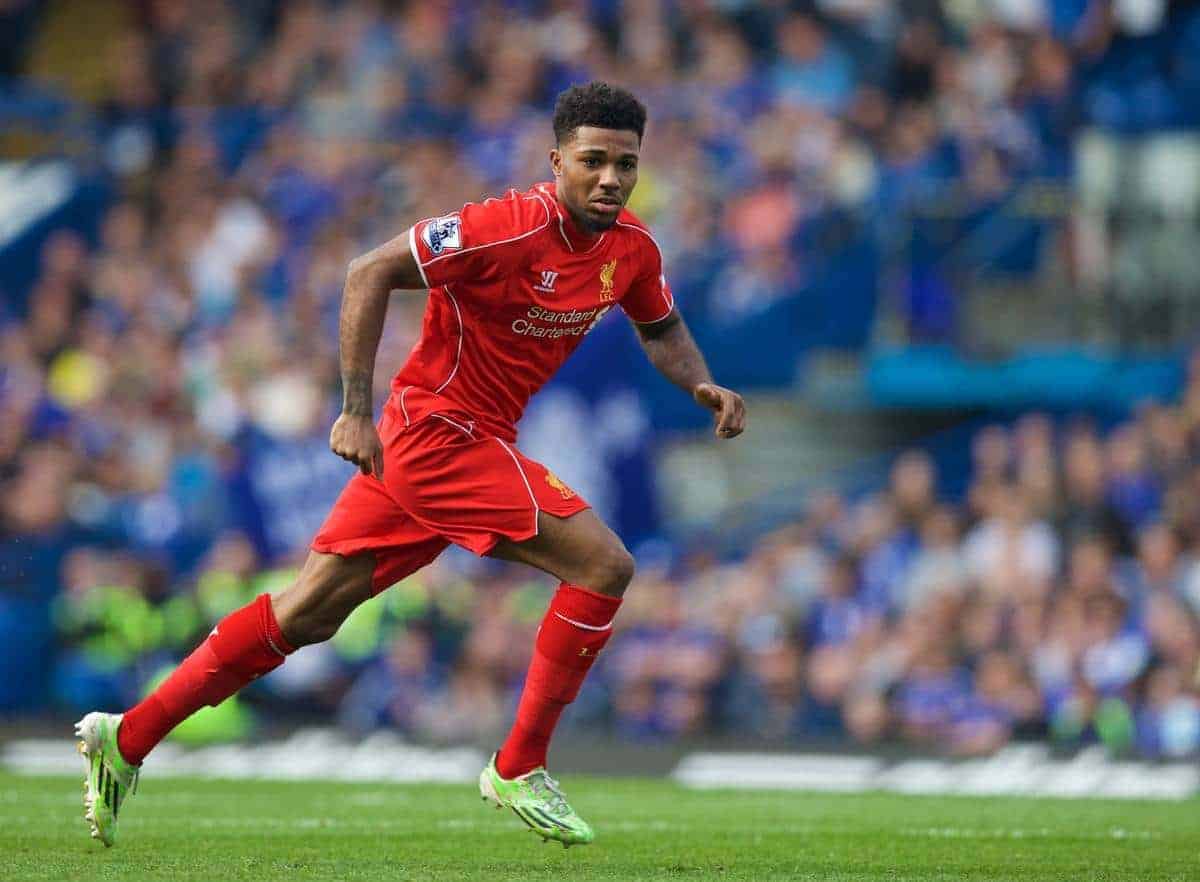 While Sterling showcased an attacking verve alongside Coutinho, the disparity between the youthful pair and their elder counterparts Lallana and Lambert ensured a disjointed attacking display for Liverpool in the first hour of Sunday's clash.
Rodgers seemed to realise this as the second half went on, withdrawing Lambert after 67 minutes and Lallana just three minutes later.
On came Jordon Ibe and Premier League debutant Jerome Sinclair.
While Sinclair struggled to get himself into the game, at just 18 years old and a decidedly raw prospect fresh from a fruitless loan spell with Wigan Athletic, he chased Chelsea's defenders down tirelessly—a quality which will endear him to Rodgers.
Ibe, bold as ever, took up a right-wing role, with Sterling switching to the left flank, and drove at the Chelsea back line with confidence, with only his decision-making letting him down.
They're both a work in progress, but Ibe and Sinclair, along with Sterling, Coutinho, Sakho, Henderson and Emre Can, point to a bright future for Liverpool.
Steven Gerrard Says it Best—Liverpool Need Reinforcements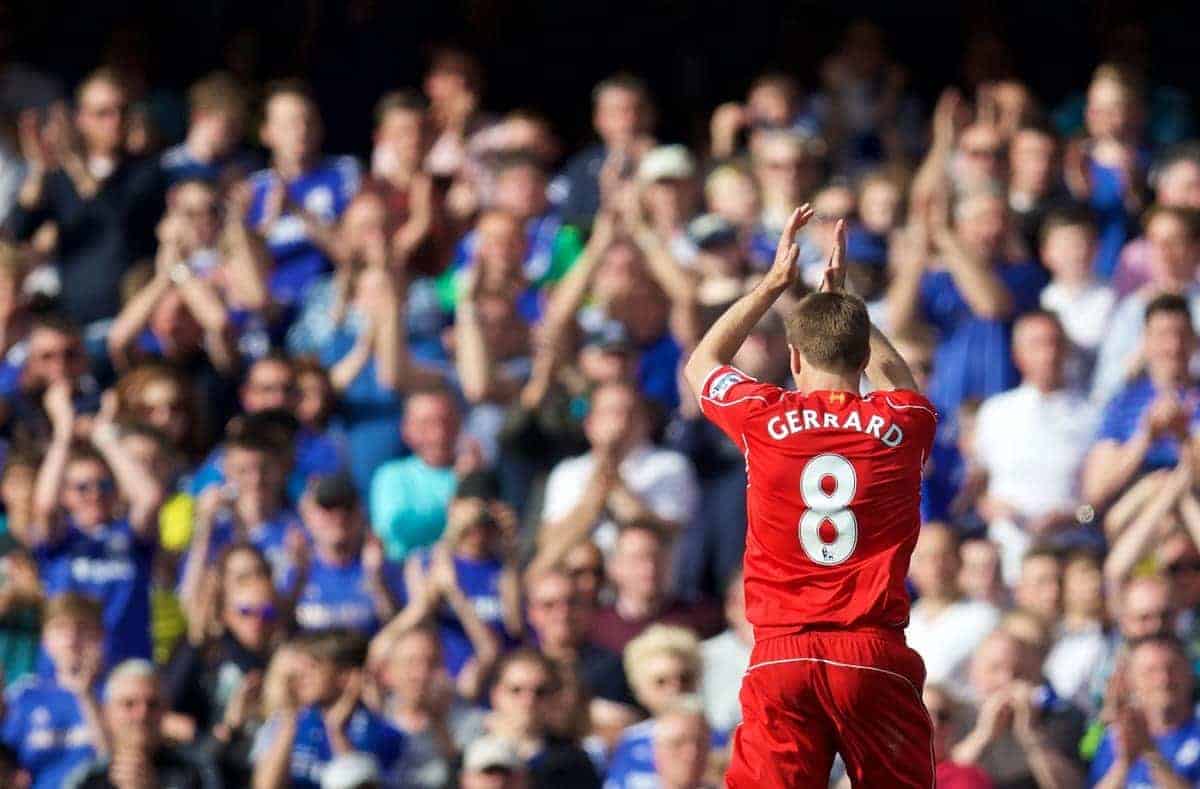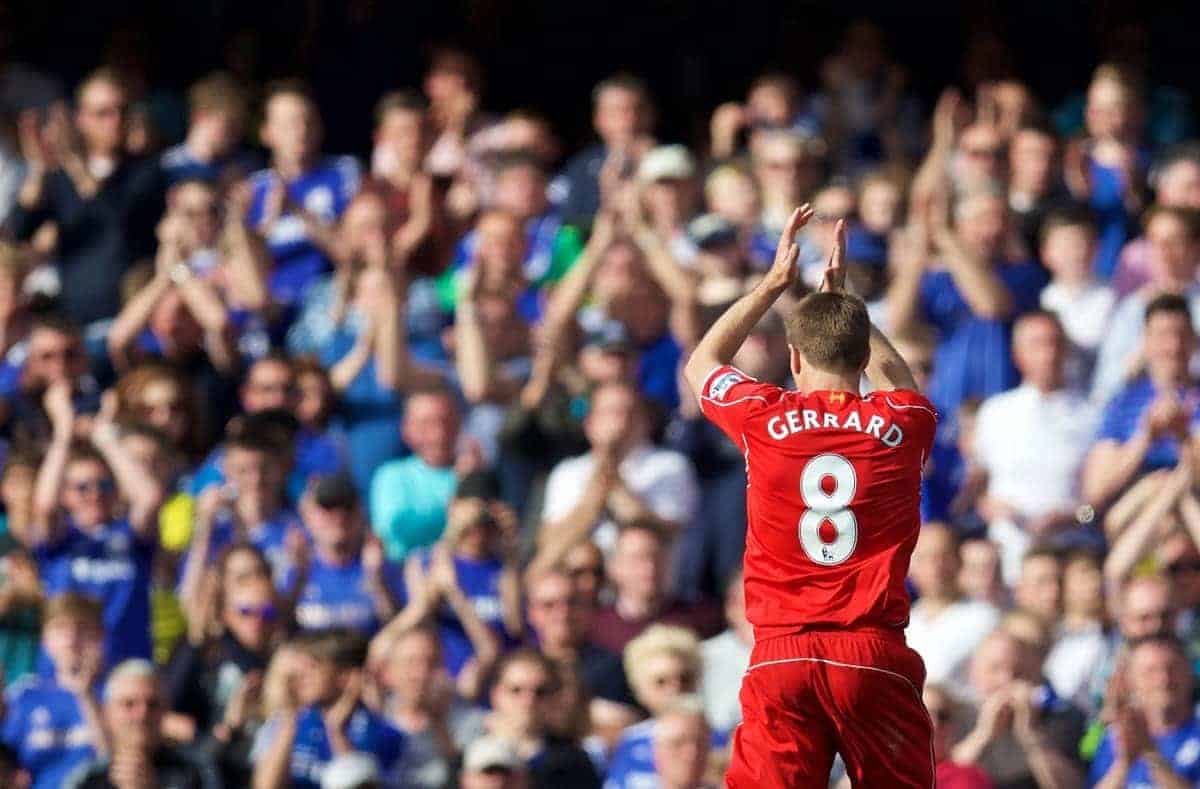 This bright future is something that Gerrard alluded to in his post-match interview, but the 34-year-old paired it with some words of warning.
"This team has to build for next year and we wanted to make a statement and show that with additions and a bit of improvement we can compete next year."
"There's a great core of players here, some great potential but it's important that you try and compete with the giant clubs in the league because they're going to spend big every single year and it's important to keep up."
Gerrard has made the difference for Liverpool against both QPR and Chelsea now in recent weeks, and his departure and parting words to the Reds' owners should underline a need to reinforce this summer.
That lack of cutting edge—the bite that Sterling and Coutinho lacked on Sunday—can be catered for ahead of 2015/16 with the signing of proven match-winners.
The performance against Chelsea on Sunday was much improved on those of the last month or so, and Rodgers and FSG must continue to build on that in the transfer window.
Statistics via WhoScored.
What did you take from Liverpool's 1-1 draw away to Chelsea on Sunday? Let us know in the comments below.