Liverpool youth Academy director Alex Inglethorpe has given his backing to Steven Gerrard to go on to be a "top coach".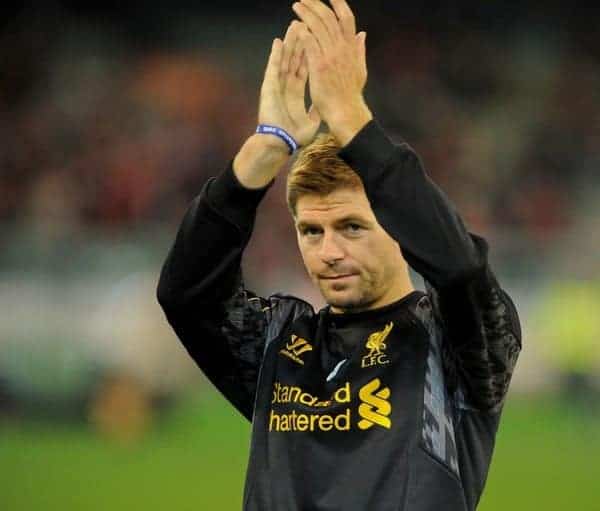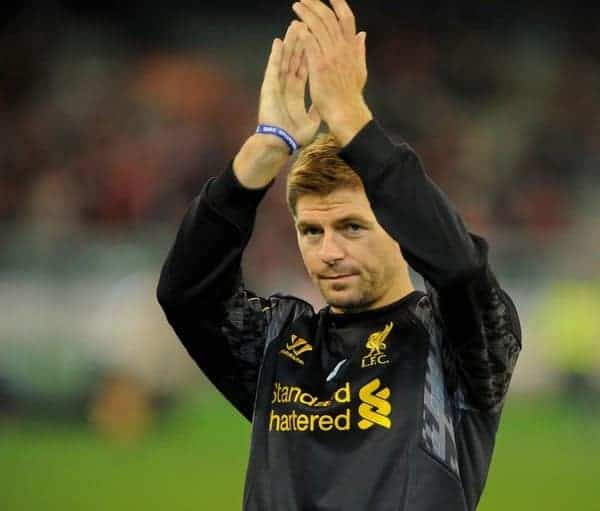 Gerrard will hang up his boots on his Liverpool playing career after Sunday's Premier League clash against Stoke City at the Britannia Stadium (kick-off is 3pm).
The 34-year-old currently stands on 185 goals in 709 appearances, having joined the club as an eight-year-old and made his first-team debut in 1998.
With MLS football at LA Galaxy next on Gerrard's agenda, many are hoping to see the Liverpool skipper return to the club in another capacity someday.
Writing in his final column of the season on the club's official website, Inglethorpe said, "Brendan Rodgers said Steven is Liverpool last week and that is exactly right as he epitomises just what this great club is all about.
"Steven has been doing his coaching badges here at the Academy and he always interacts with the players and the staff. There's no doubt about it in my eyes – he will be a top coach."
Inglethorpe added that the success story of Gerrard — coming through Liverpool's youth ranks and becoming arguably the greatest player in the club's history — is an inspiration for future generations.
"We couldn't wish for a better ambassador," he continued. "This is someone who joined the Academy at the age of eight, played his whole career at Anfield and inspired this club to some wonderful success.
"Every boy who walks through the doors in Kirkby wants to follow in Steven's footsteps.
"Our job isn't to create the new Gerrard because that's impossible. The job is to create the first door for the next generation and make that pathway for them to work towards playing for the first team one day.
"There's only one Steven Gerrard and that's what makes him so special. Our role is to help the next player coming through have his own identity and have his own characteristics while carrying those values that Steven and the club hold throughout their journey."
SEE ALSO: Video: Steven Gerrard tells Liverpool, "I'll be right back"