There was another glimpse of magic from Philippe Coutinho on Tuesday night in the ECHO Arena.
The little Brazilian was the main man during the annual Liverpool Football Club Players' Awards, where he scooped a quartet of personal honours during the gala.
Coutinho was voted the Reds' Player of the Year by supporters via an online vote and the 22-year-old was also given the same accolade by his teammates.
It was a perfect night for the Brazilian — his awards were the icing on the cake of the season in which Liverpool's No. 10 excelled, despite the team's disappointments. He has scored eight goals in 51 appearances during 2014/15.
And it was one of the finest goals in Coutinho's career which gave him the Goal of the Year prize — his long range effort against Southampton in Liverpool's 2-0 victory at St. Mary's in February.
Coutinho also scooped the Performance of the Year award, again voted by the supporters. He beat Kolo Toure (vs. Real Madrid), Steven Gerrard (vs. AFC Wimbledon), Jordon Ibe (vs. Everton) and Simon Mignolet (vs. Blackburn) with his math-winning display against Manchester City in March.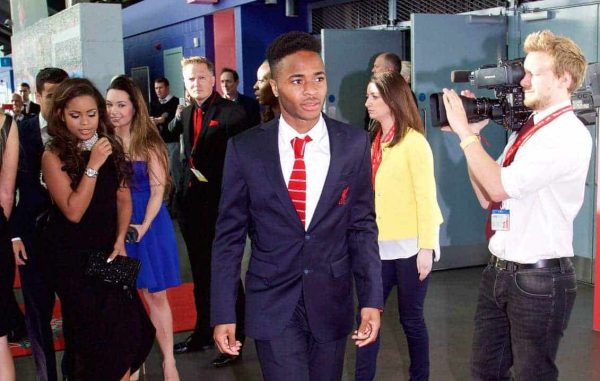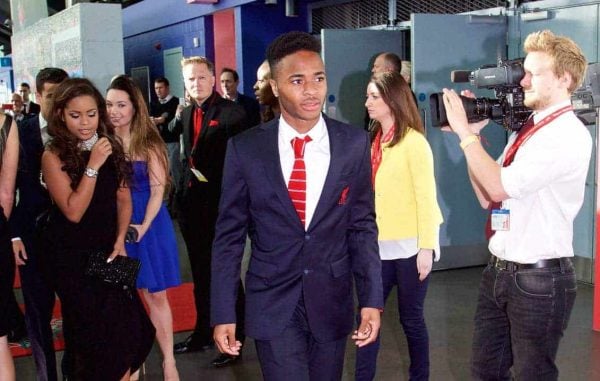 There was a controversy over Raheem Sterling's award as Liverpool's Young Player of the Year. The 20-year-old winger got a hot reception as he went on stage to collect the prize, but he was quickly booed by the audience after his quick speech and returned to his seat.
The Awards night was also a great chance for local fans to say a final farewell to departing Captain Fantastic, Gerrard. The skipper was presented with an Outstanding Achievement Award by two of his former coaches, Dave Shannon and Hughie McAuley, for his incredible 17 years at Liverpool.
Gerrard thanked the supporters, but admitted that he is bored of speaking about himself and humbly paid tribute to the star of the evening, Philippe Coutinho.

"It's been a privilege sharing the dressing room with Phil. This is Coutinho's night," said Gerrard. "He's the next big thing for me. I hope he stays here for many years.
Elsewhere during the ceremony Joao Carlos Teixeira scooped the Academy Players' Player of the Year for his outstanding loan spell with Brighton & Hove Albion and Fara Williams was awarded Liverpool Ladies Players' Player of the Year.

Lifetime Achievement Awards were presented to Ian St John and Ron Yeats for the first ever Liverpool triumph in the FA Cup back in 1965 at Wembley.
Meanwhile, the Supporters' Club of the Year went to London, where Chris Anders received the Bill Shankly Community Award and Ian Wallace was awarded with the Staff Recognition Award.
List of LFC Players' Awards winners in full:
Player of the Year: Philippe Coutinho
Players' Player of the Year: Philippe Coutinho
Goal of the Year: Philippe Coutinho v Southampton (February 22)
Performance of the Year: Philippe Coutinho v Manchester City (March 1)
Young Player of the Year: Raheem Sterling
Outstanding Achievement Award: Steven Gerrard
Academy Players' Player of the Year: Joao Carlos Teixeira
Ladies Players' Player of the Year: Fara Williams
Lifetime Achievement Award: Ron Yeats and Ian St John
Supporters' Club of the Year: OLSC London
Bill Shankly Community Award: Chris Anders
LFC Staff Recognition Award: Ian Wallace