As we continue our season reviews for Liverpool in 2014/15, Jack Lusby takes a look at the form of £12 million left-back Alberto Moreno.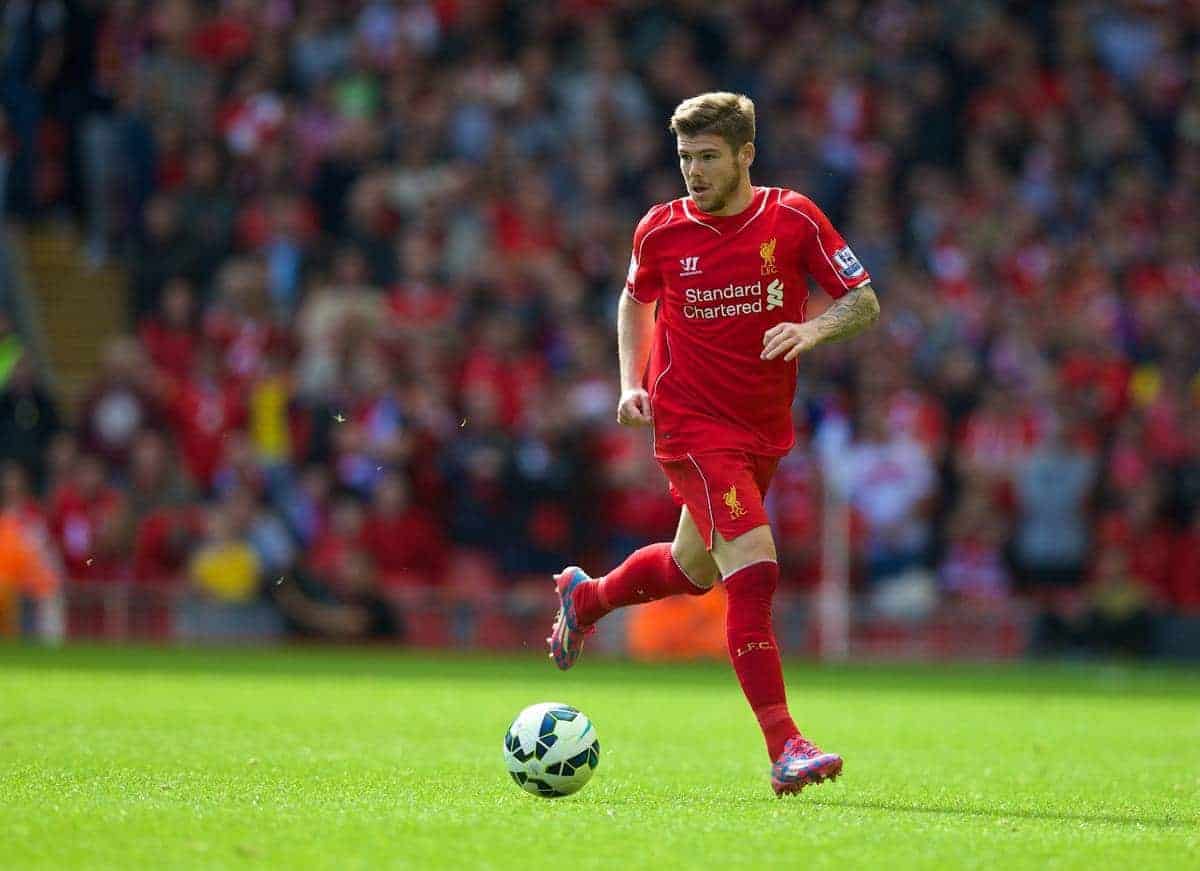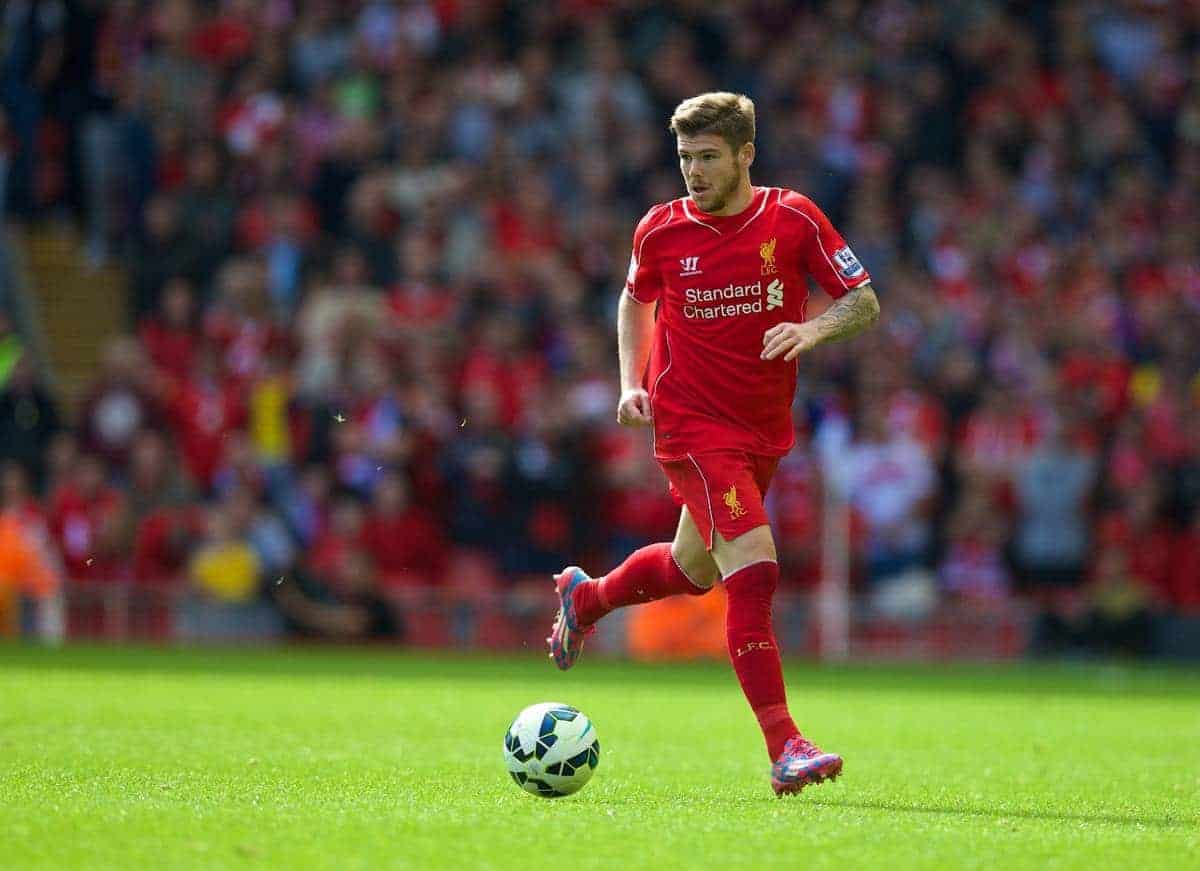 Joining Liverpool in a £12 million deal last summer, Alberto Moreno arrived with a reputation as one of Europe's most promising young players, having shone in 2013/14 for La Liga side Sevilla.
Keen for him to make an immediate impact, Brendan Rodgers praised Moreno in August ahead of the season's opener: "At 22, he's hungry to succeed.
"He has got improvements to make but he's one of the players we've brought in this summer who is ready to play straight away."
But how did it go for the 22-year-old in his first season on Merseyside?
ALBERTO MORENO – 2014/15
Started: 37, Unused sub: 12, On as sub: 4
Goals: 2 (both Premier League)
Average TIA player rating: 6.19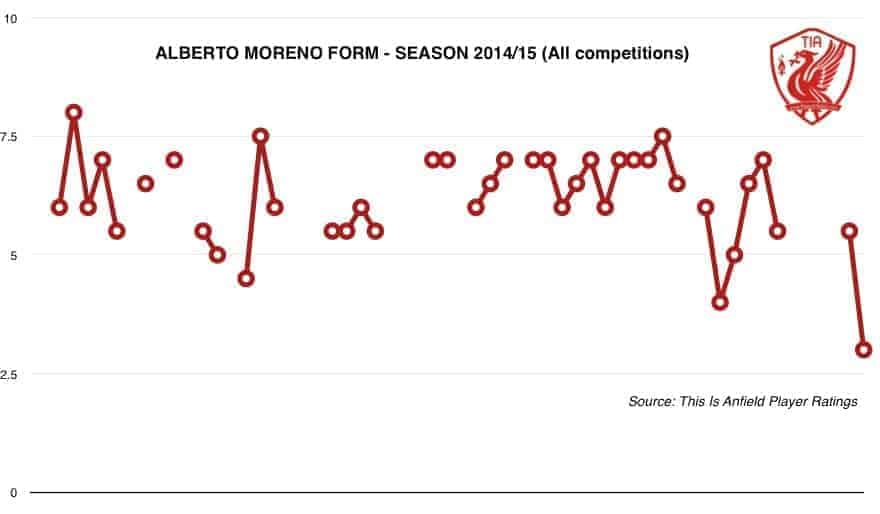 Blowing Hot and Cold in 2014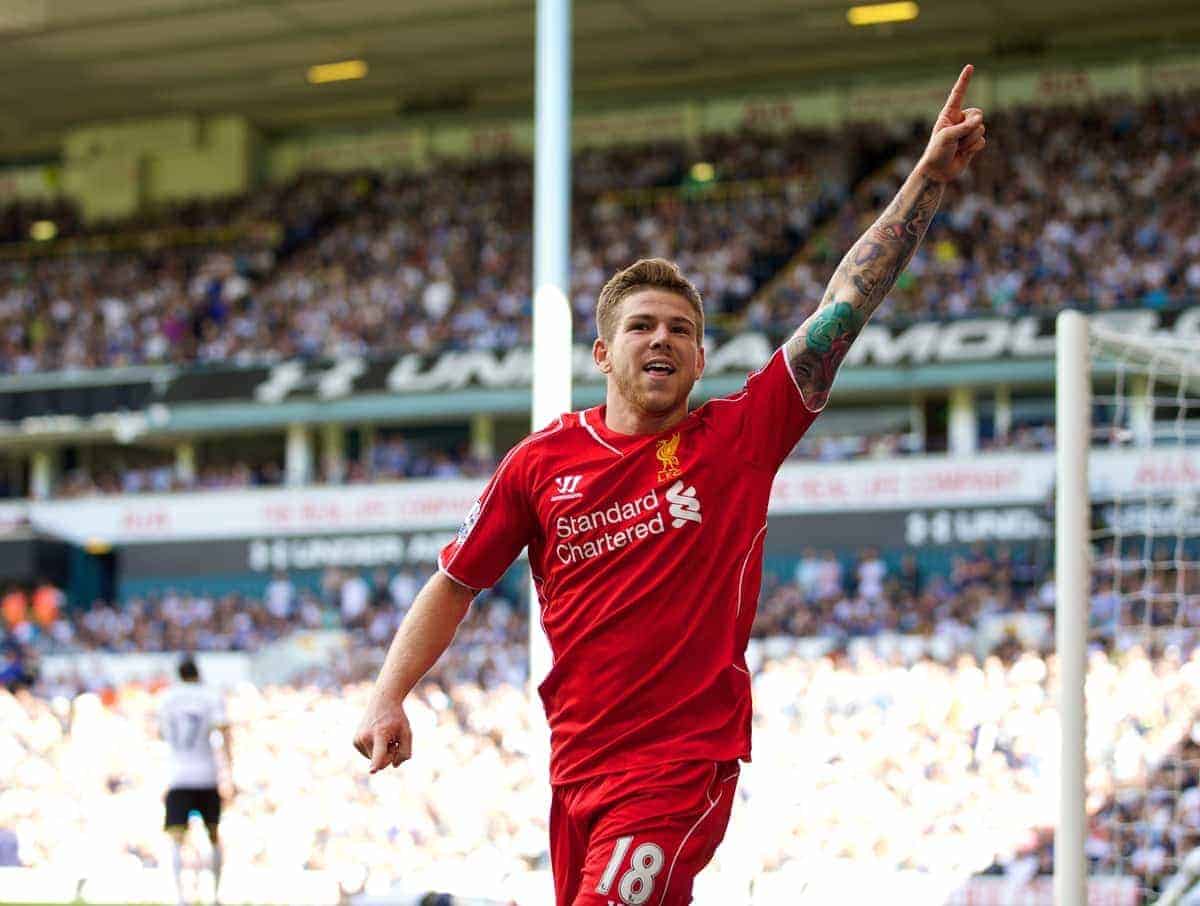 Representing a more realistic output than Rodgers perhaps expected from Moreno in the opening months of his maiden Liverpool campaign, the young defender's form in 2014 was hugely erratic, as he got to grips with the demands of a new league.
Making his debut in the 3-1 away loss to Manchester City, Moreno actually made a solid impression, especially when Lazar Markovic replaced Philippe Coutinho on the left flank.
Moreno and Markovic enjoyed an immediate understanding, and troubled right-back Pablo Zabaleta in their 20 minutes together on the field.
The 22-year-old built on this with a fantastic performance in only his second game as a Red.
His goalscoring display in the 3-0 win over Tottenham Hotspur at Anfield in August showcased just why Rodgers was so desperate to sign him in the summer; he was bold, energetic and incisive.
But his near-absence throughout the following encounter—the 1-0 loss at home to Aston Villa—exemplified his early-season struggle.
Throughout 2014, Moreno blew hot and cold, largely performing more consistently in Europe and particularly against familiar foes Real Madrid.
Charged with a more defensive role than perhaps he was used to, Moreno's most consistent rating in 2014 was a mediocre 5.5.
Success at Wing-Back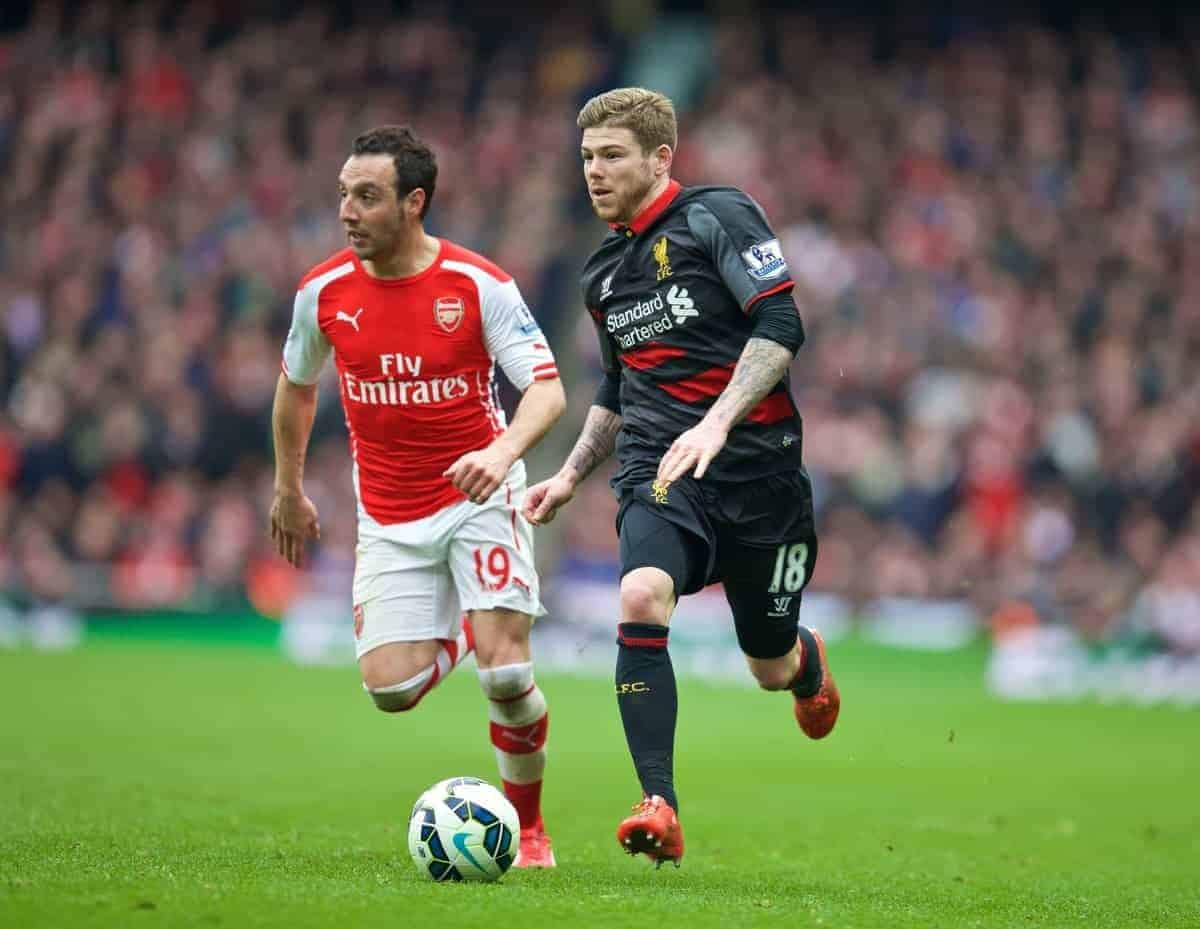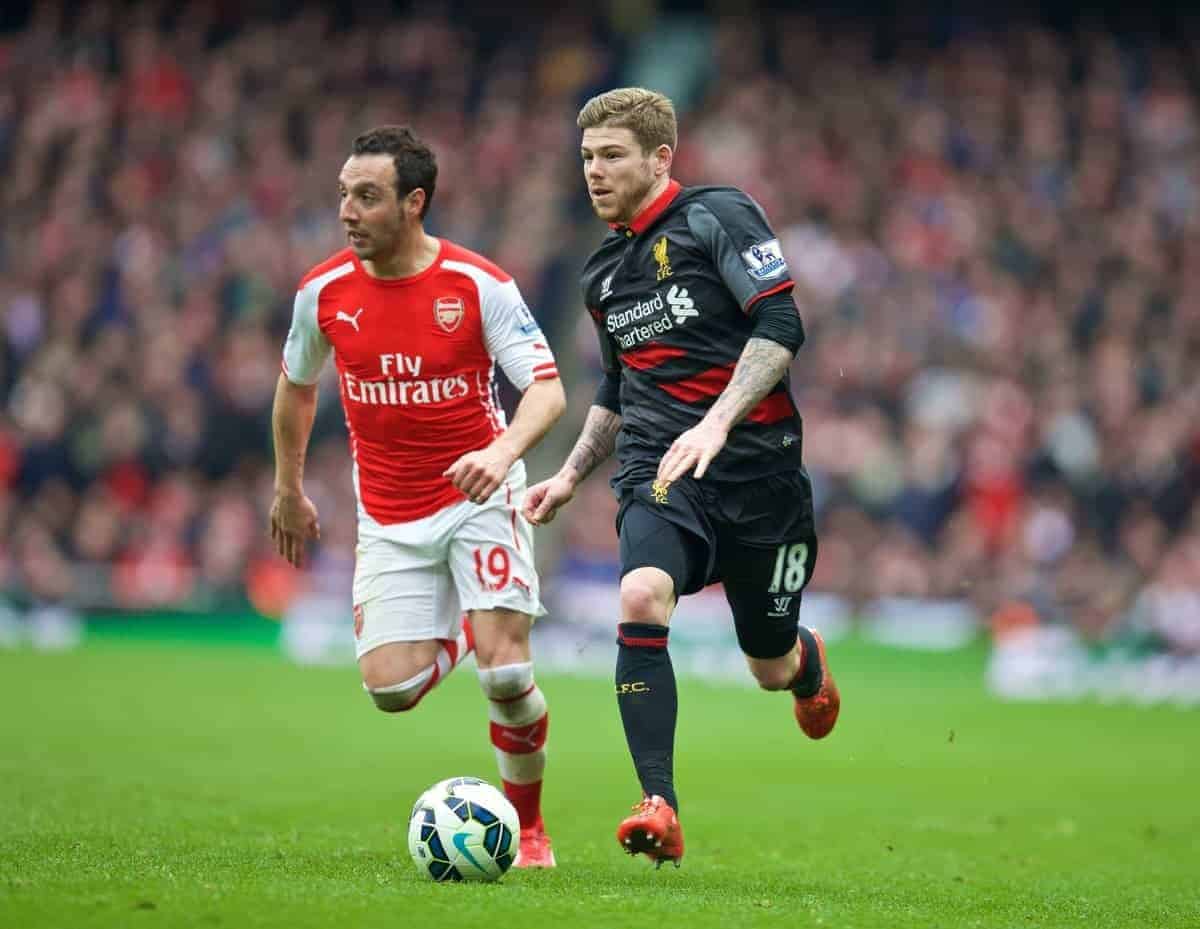 Moreno's form picked up immensely following the full integration of the 3-4-2-1 formation over the turn of the year, where he took up a regular role at left wing-back.
The Spaniard made a statement performance just before the close of 2014, in Liverpool's 4-1 win to home to Swansea City.
Keeping up his defensive duties well, Moreno made three tackles and one interception.
But he also paired this brilliantly with regular forays down the left flank, developing a good understand with Coutinho, who operated just inside, and making two key passes.
Moreno finished that game with a goal, and this prompted a three-month run of fine form.
He was one of the best players in Liverpool's two-leg semi-final defeat to Chelsea in the League Cup, and also performed particularly well against West Ham United, Southampton and Manchester City in the league and in both legs against Besiktas in the Europa League.
Across this 16-game stretch, Moreno made 14 appearances and averaged a rating of 7.
Drop Off in Form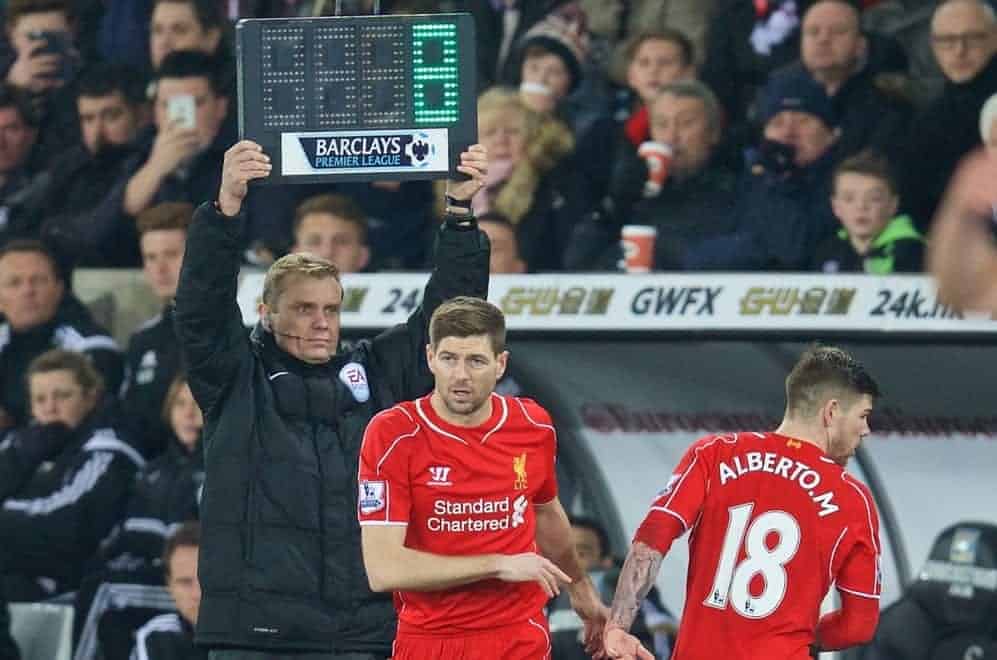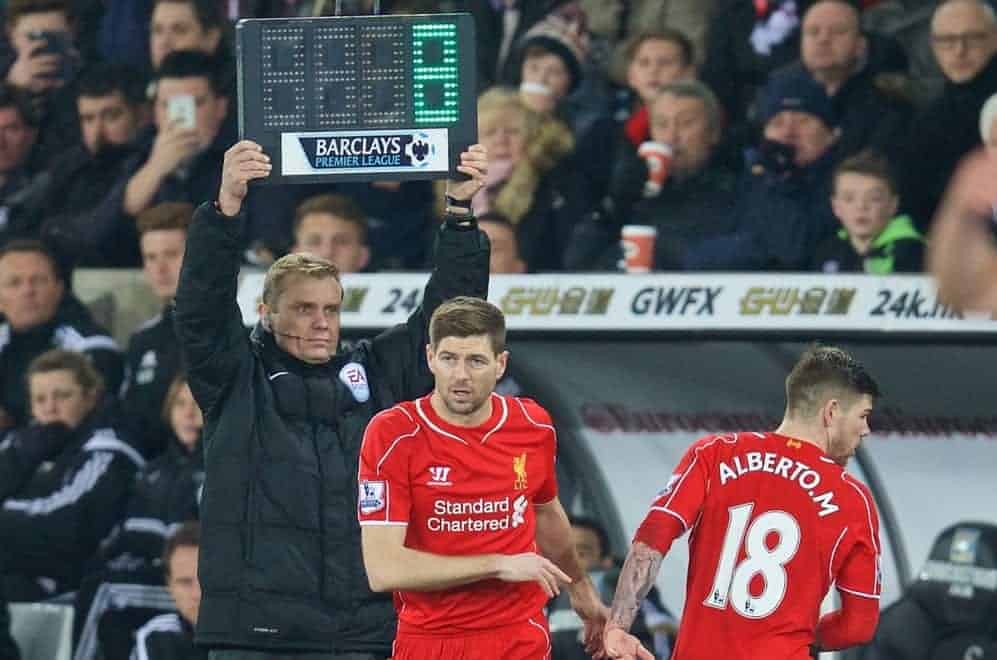 Moreno's confident run came to an end in March, however, ironically in the reverse league fixture at Swansea.
Described at the time as "largely ineffective and hot-headed," Moreno was sloppy and consistently exploited on the left defensive flank, before he was substituted in the 63rd minute.
Steven Gerrard took his place, with Adam Lallana moving into left wing-back and, with the Reds' performance improving significantly, Moreno was no longer indispensable.
This wasn't aided by a miserable performance in the following game away to United, in which Moreno made no tangible defensive contribution beyond a solitary foul.
In the final 12 games of the season, Moreno made just eight appearances along with two games where he was an unused substitute.
He was completely different player to the one that excelled at the beginning of 2015, and this may have been a result of Rodgers switching back to back-four defensive system—he isn't an accomplished Premier League left-back, and was seemingly not trusted by his team-mates.
In this end-of-season run, Moreno averaged a poor rating of 5. Overall, his season was somewhat wayward.
Looking Forward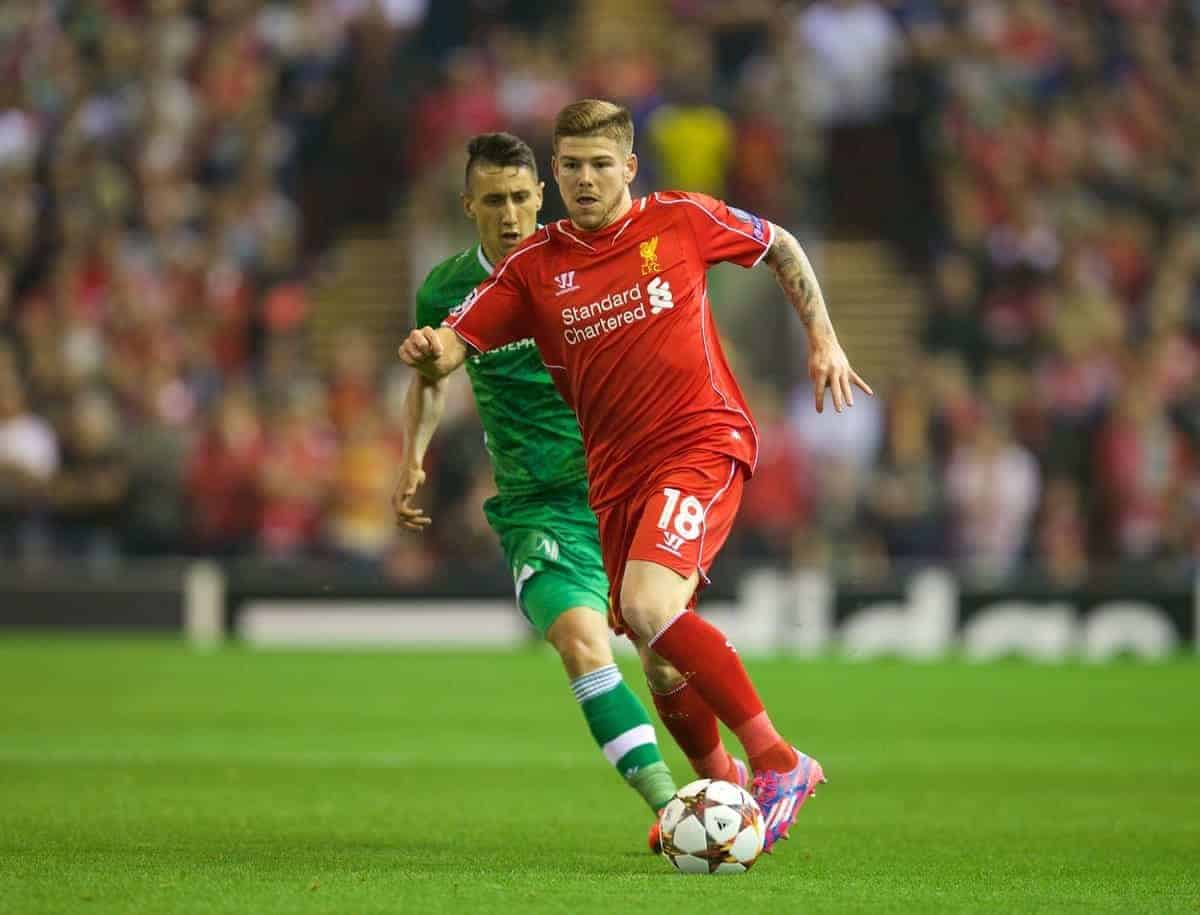 While it wasn't the greatest season overall for Moreno, he was a comparatively dependable figure within Rodgers' first team, and his struggles can be attributed to adaptation.
Rodgers will need to look forward to the next season and identify just what role he wants Moreno to play.
It was clear that the 22-year-old primarily excelled in a more attacking role at left wing-back, and his struggles predominantly came when he was tasked with additional defensive duties—it could be that he is earmarked for an advanced role in the future.
If he is to continue at left-back, however, Moreno has much to improve. [td_ad_box spot_id="custom_ad_3″]
He needs to improve his defensive work rate, and his concentration—having made the third most defensive errors of any Liverpool player in the Premier League.
Furthermore, he needs to ensure he isn't shunted into the periphery in-game, with team-mates often seemingly reluctant to involve him in the build-up.
This will likely come with time in a new league, and Moreno will grow in confidence.
It was a struggle, but Moreno can still consider his first season in the Premier League a relatively strong one.
[interaction id="556f235784caec334b2a17bd"]
Statistics via WhoScored and Squawka.
What did you make of Alberto Moreno's first season at Liverpool? Let us know in the comments below.