Unlikely the most popular name linked with a move to Liverpool this summer, Steven N'Zonzi could still prove a bargain signing for the Reds, writes Jack Lusby.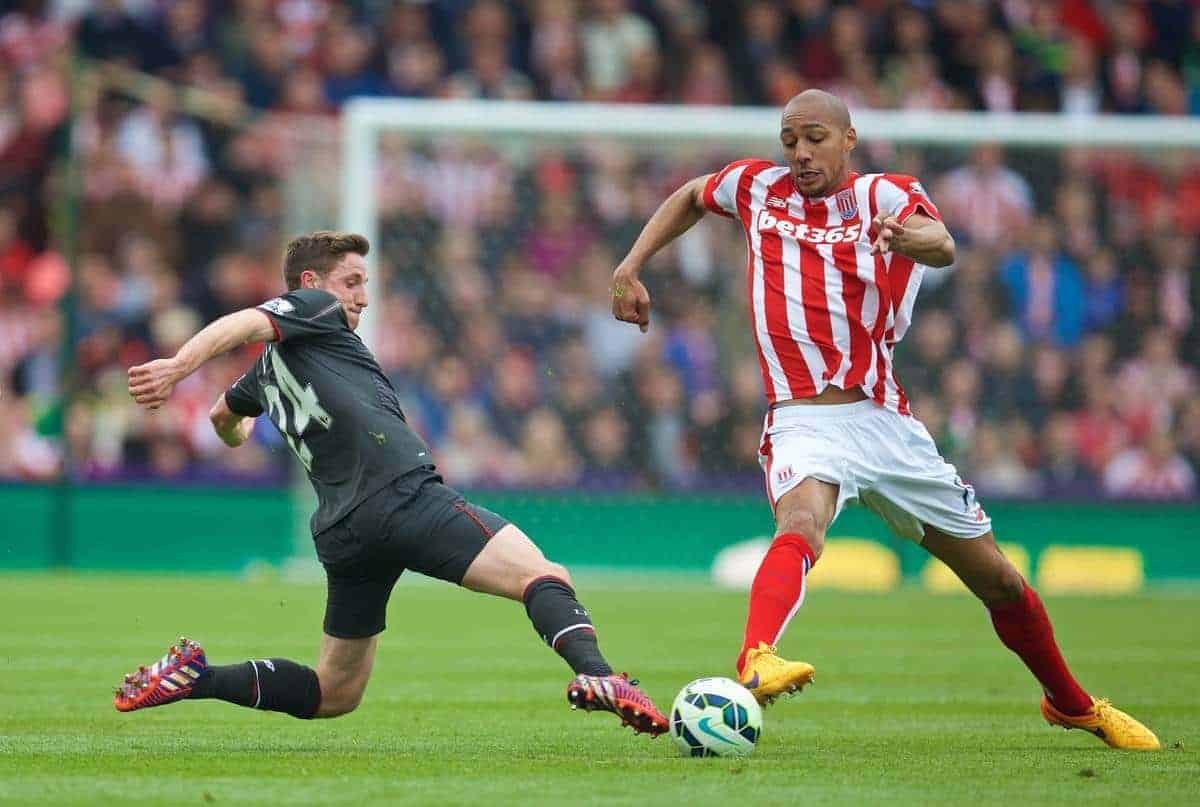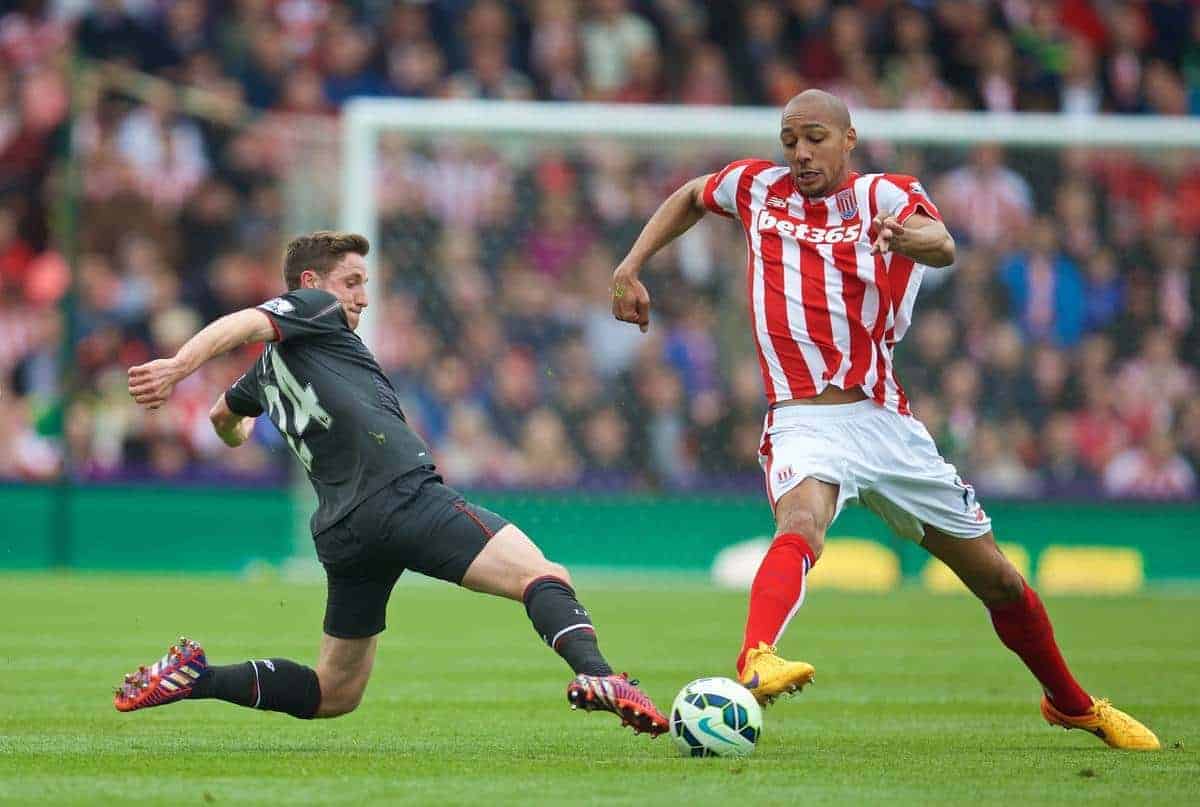 26-year-old N'Zonzi is set to leave Stoke City, according to reports, and despite the ire it will likely provoke from Liverpool supporters, he could prove a bargain signing for the Reds this summer.
It is claimed that N'Zonzi is "keen to pursue a new challenge at a bigger club in Europe" – with just a year remaining on his current contract.
So just why would he be a good signing for Liverpool?
Strengths

N'Zonzi is a lofty defensive midfielder with surprisingly good technical qualities.
Operating at the base of a 4-2-3-1 formation alongside Glenn Whelan in 2014/15, N'Zonzi was tasked with a simple role, which he performed to an excellent standard.
He is a tackle-first, front-footed shielding midfielder, preferring to attack the ball than wait for the game to play out in front of him.
Former Stoke winger Matthew Etherington wrote in May that: "When [N'Zonzi] first came to Stoke three years ago you could see he had lots of ability and hasn't got enough recognition for how good he is technically."
He's right: N'Zonzi averaged 57.3 passes per 90 minutes in 2014/15, with a 85 percent completion rate, which compares well to Steven Gerrard (61.6; 85%), Jordan Henderson (60.3; 82.4%) and Emre Can (55.8; 83.2%).
He also averaged 0.9 key passes and 1.3 dribbles per 90, which is higher than Liverpool's current defensive-midfield options Joe Allen (0.8; 0.8) and Lucas Leiva (0.6; 0.1).
Furthermore, he has very high stamina, which is a very important aspect of a player's game within Rodgers' high-intensity system. An end-of-season study revealed that N'Zonzi had run 264.5 miles in 2014/15, ranking him fourth in the Premier League for distance covered.
He's a well-rounded option at defensive midfield in the Premier League—not the very best, but a respectable performer.
N'Zonzi was awarded the club's Player of the Season and Players' Player of the Season prizes at the end of 2014/15—just reward for a player so integral to Stoke's best-ever Premier League campaign.
Weaknesses
The 26-year-old isn't a perfect player, of course.
Operating in that deep-lying role, N'Zonzi can often be found rather limited. He's slow on the turn and not the most intelligent in possession, despite his high passing accuracy.
His rate of backwards passes last season, 35.3 percent, was higher than all but Henderson in terms of Liverpool's central midfield ranks.
Furthermore, he has been prone to lapses in professionalism on the field, as Lucas and Philippe Coutinho found out last season, and this could lead to questions over his ability to step up to the level required at Liverpool.
Again however, as Etherington noted, N'Zonzi has matured somewhat in the past year.
Between 2009/10 and 2013/14 in the Premier League, he averaged six yellow cards a season, whereas in 2014/15 he was cautioned just twice.
N'Zonzi is ironing out his weaknesses under Mark Hughes at Stoke, and his positives do suggest he could be a good signing for Liverpool this summer. But where would he fit into Rodgers' squad?
Where Would N'Zonzi Fit in at Liverpool?
As a defensive midfielder, it is quite clear where N'Zonzi would fit in at Liverpool: the Frenchman could serve as diligent shield to the Reds' back line, breaking up play and offering a short-passing outlet.
This would be an effective role in a variety of formations, with his ability to operate further ahead in midfield aiding this tactical flexibility.
N'Zonzi is a more nuanced option than the abrasive Lucas, and given his impeccable fitness can be relied on to perform for much of a congested 2015/16 season for Liverpool.
Perhaps the more appropriate question is where N'Zonzi would fit in with the club's supporters.
Signing another player from a lower-level Premier League side such as Stoke, following the arrivals of Adam Bogdan and Danny Ings this summer and the various failings of Dejan Lovren, Rickie Lambert and Adam Lallana last season, will likely provoke debate within the Kop. [td_ad_box spot_id="custom_ad_3″]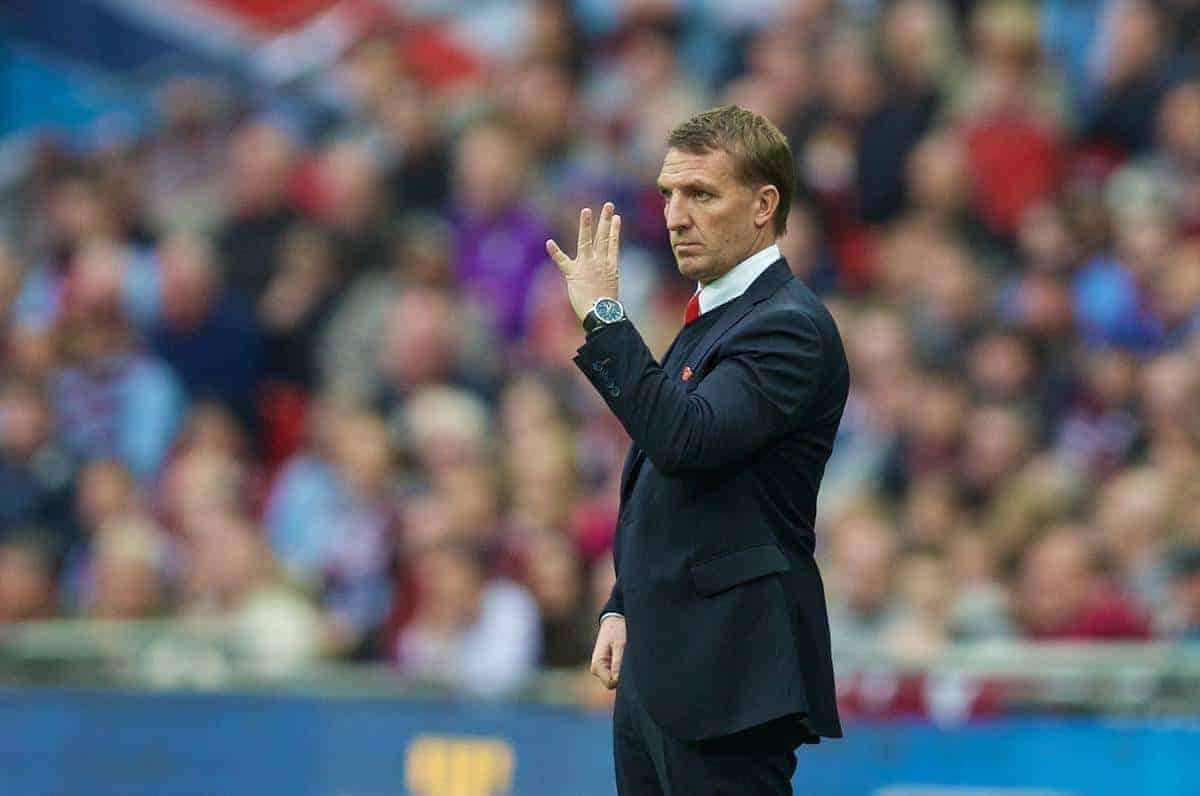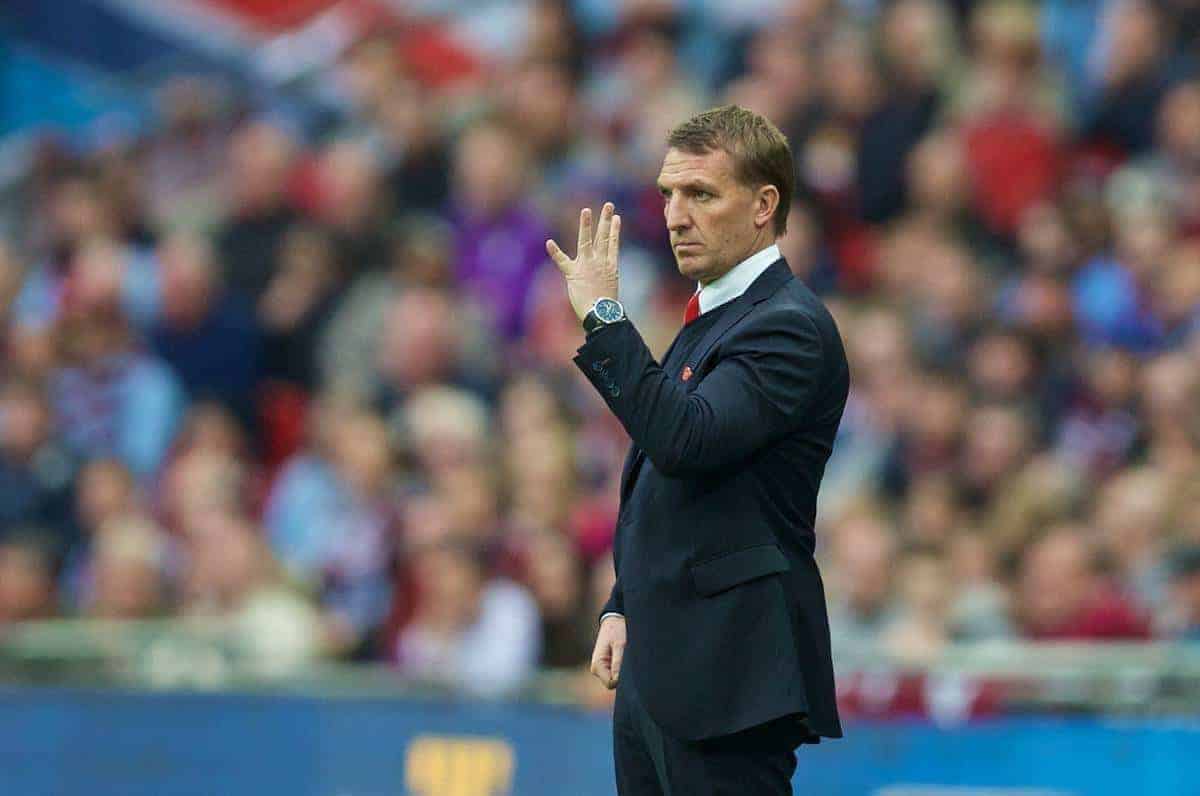 There is a convincing argument to make that Liverpool should be aiming for Europe's elite, and in some positions this is imperative; and it's true, he's no Morgan Schneiderlin.
But, in tune with the rise of Stoke under Hughes, N'Zonzi is a sensible target for Rodgers.
When it boils down to it, N'Zonzi is a high-quality option in a position that Liverpool are in desperate need of reinforcing as soon as possible, and at potentially just £6 million is a considerably low-risk target.
And he played well against Liverpool last season, so no doubt Rodgers would be on board…
Should Liverpool target £6 million-rated Steven N'Zonzi this summer? Let us know in the comments below.