PJ Vaughan doesn't see value in signing players outside the top four teams in the Premier League – with recent history proving it to be a poor strategy.
I don't think there are many players outside of the top 4 teams in the Premier League, that would improve Liverpool as a team. In recent years it's fair to say that players like Joe Allen, Rickie Lambert, Dejan Lovren and Adam Lallana have not being very successful signings.
I would also have fears that many or our new signings or proposed signings might not improve us as a team as most of the players that play for teams outside of the top four are, at best, on par with our own players.
I believe the LFC transfer philosophy should be as such:
1. Sign players that are outstanding young player (not promising young players)
2. Sign players that are outstanding talents but are on the fringes of the best teams in the world
If we continue to look at players from outside the top four teams I have compiled a list of players that would make us better as a team. However many of these players would not sign for us. Hence why I think we should adopt the two signing philosophies I mentioned above.
GK Hugo Lloris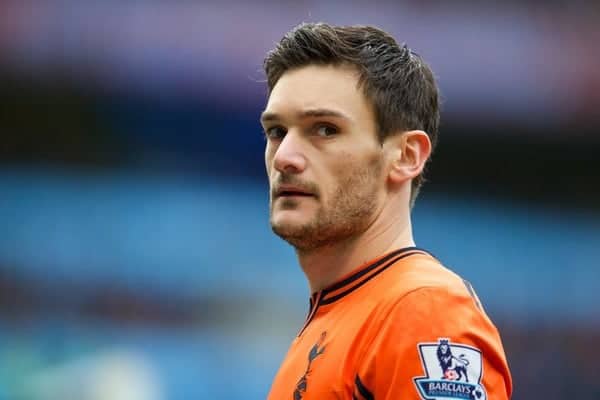 He is a fabulous keeper and an upgrade on our current custodian. We might have had an opportunity to sign him last summer when we qualified for the Champions League. That chance has now passed I fear.
Lloris is miles ahead of Asmir Bergovic and Tim Krul who would merely be side way steps rather than a step forward.
RB Seamus Coleman
Coleman is by far the best right back outside of the top four sides – arguably including them. He is comfortable in possession and can run all day. His positioning has improved greatly in recent times too.
We will most likely sign Nathaniel Clyne. While Clyne is a great athlete. I fear he will struggle with the step up technically and positionally.
This guy is only going to get better in the next couple of years. He is the left back equivalent of Coleman and he would be a great addition to the squad.
I feel Danny Rose and Aaron Creswell are over rated and neither has the same potential as Robertson.
Cb John Stones
I don't think for a minute Everton would sell him to Liverpool. The only possiblilty of that happening is a ridiculous offer and turning the player's head. However, that's not the way FSG work.
Stones is a modern day Alan Hansen and will surely be a Premier League great. Most likely at one of the top four.
CB Reece Oxford
Only 16 but in two or three years this West Ham youngster will be a superstar. I think he has everything to be as good as Rio Ferdinand if he stays clear of injury and continues progressing.
While we have signed many centre-back prospects in the past, and continue to do so with Joe Gomez, for me none of them is anyway near as talented as Oxford.
I don't think Ryan Shawcross or Jan Vertongen make us a better team especially in the long term.
DM Morgan Schneiderlin
There is only one candidate for this position. Morgan Schneiderlin. He lacks a yard of pace but his reading of the game and passing are of the highest level. He is miles ahead of Steve N'Zonzi and Fabian Delph who are not even an upgrade on Lucas.
CM Ross Barkley
While I pick Barkley as a centre-mid I'm not sure if that is his best position. Much like Gerrard I think his best position could be attacking midfield. I feel if he got some time to bed in there he will be an excellent player. I'd love to see us splash out for him but again it's very unlikely.
My other candidate is another Evertonian (too many on this list for my liking), James McCarthy. McCarthy is a big upgrade on Joe Allen but probably not needed now with the signing of James Milner.
RM James Ward Prowse
This may not be his natural position, but Ward Prowse is a player with enormous potential. He's comfortable in possession and has a quality set piece delivery.
LM Jack Grealish
I like Grealish as a player. He likes to be in possession of the ball and is a very good dribbler. He remimds me a lot of Steve McManaman and if we are to sign one Aston Villa player this summer I'd like it to be him.
CF Harry Kane
Kane has had a very good season but we will only truly know how good he is next season. He is hardworking and scores all sorts of goals.
CF Romelu Lukaku
I'd much rather Lukaku than Benteke. He is strong and fast and while he didn't have the greatest season last season he is a player with enermous potential. He also seems unsettled at Everton.
I hoped I demonstrated that there are not too many players outside of the top four sides that actually improve Liverpool as a team and the ones that are are usually playing for rivals who do not want to sell to Liverpool. However the ones that are possibilities usually fit into the category I mentioned at the start outstanding young players with enormous potential.
I don't want to see Liverpool signing many players outside of the top four sides as most of those players are unlikely to improve us as a team.