Three games into a successful warmup schedule for Liverpool, Jack Lusby selects five things we've learned from the Reds' pre-season tour so far.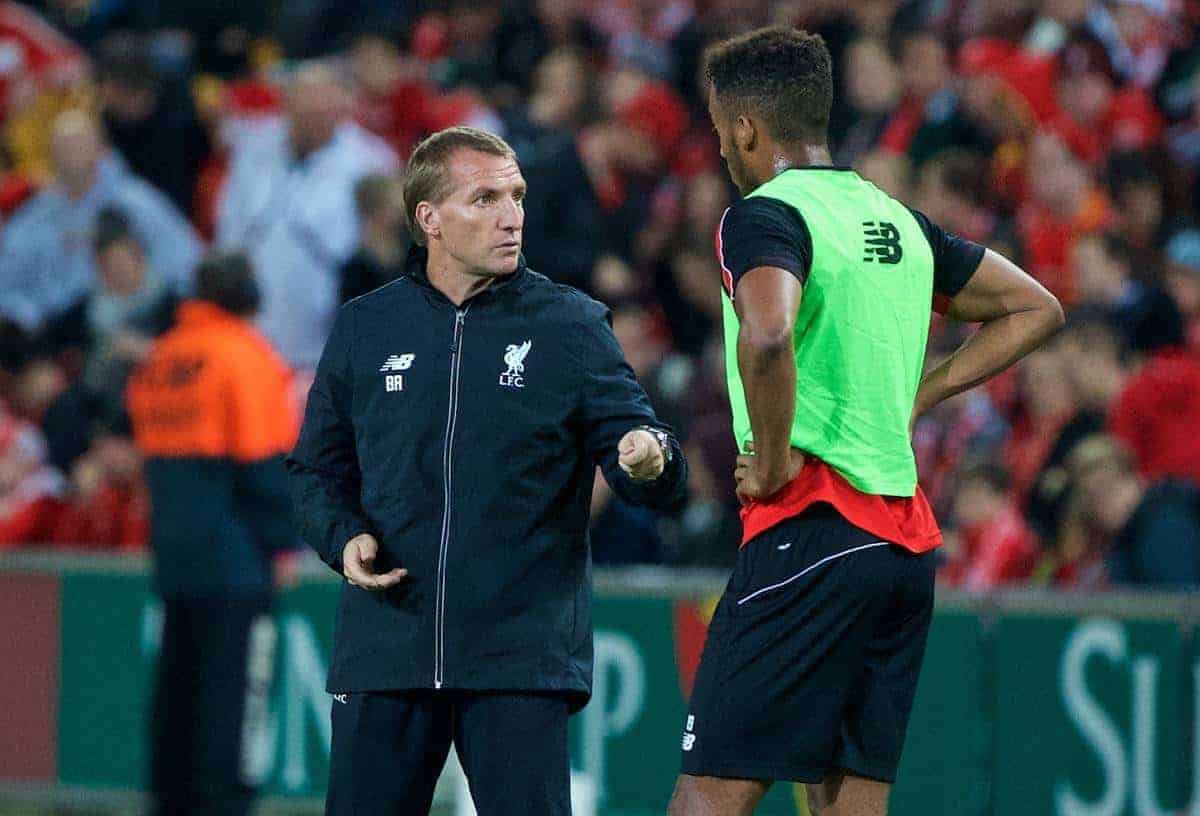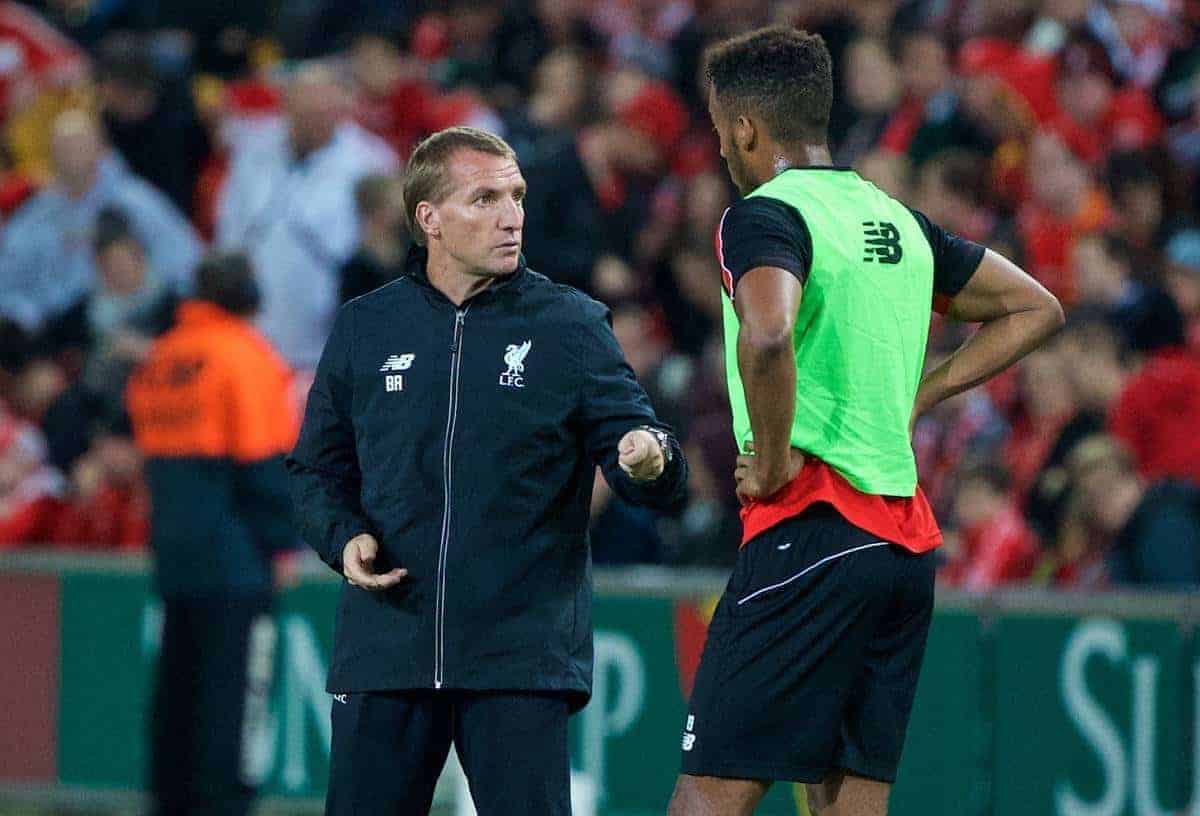 Pre-season is a period of serious rumination for Brendan Rodgers and Liverpool, as he plots to improve on last season's performance for the 2015/16 campaign.
With the Reds currently three wins for three as they reach midway through their warmup schedule, Rodgers will be formulating his blueprint for the season ahead.
These performances against the True Thai All Stars, Brisbane Roar and Adelaide United will be in mind in particular.
But what have we learned from Liverpool's pre-season tour so far?
Here are five key points.
Joe Gomez is Ready for the Premier League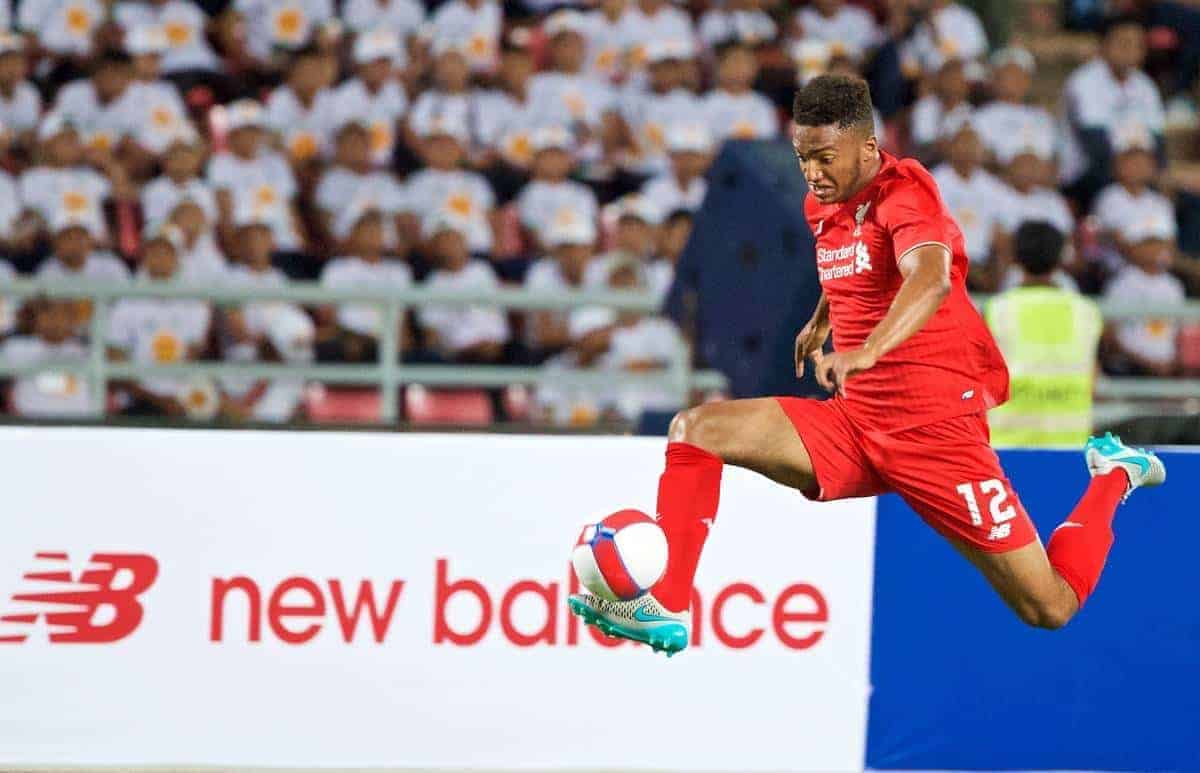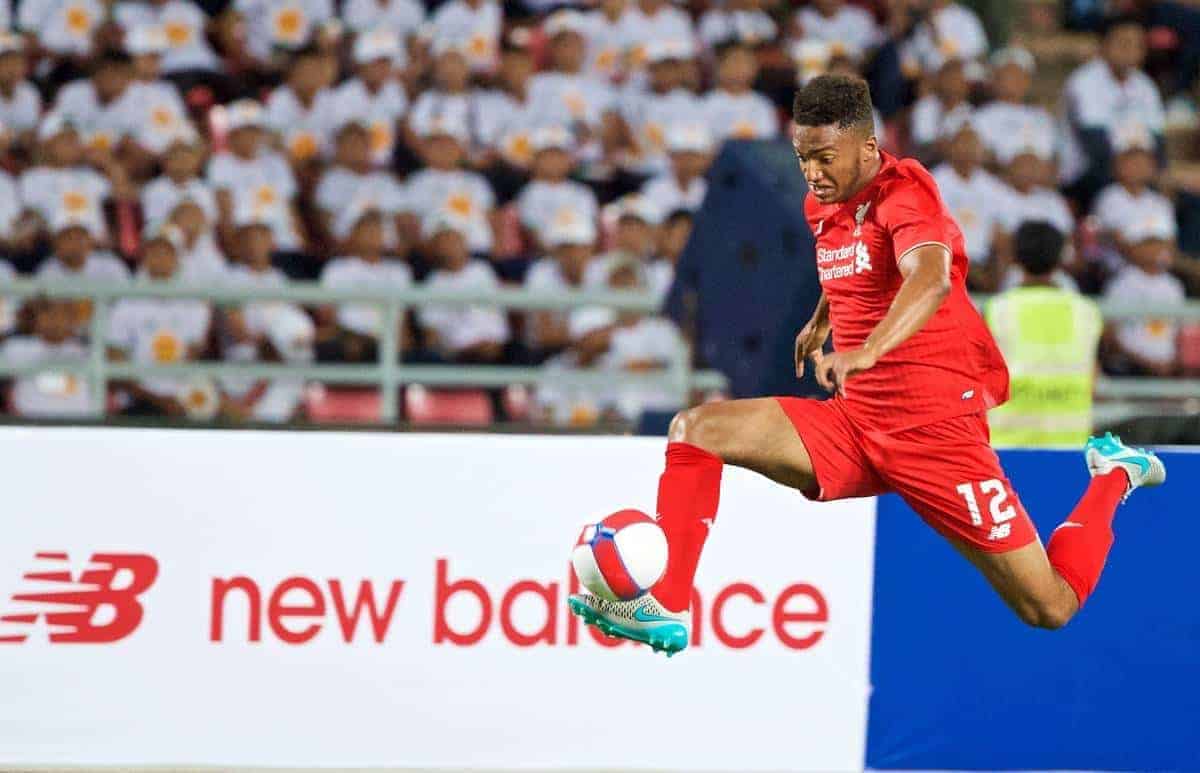 Joe Gomez's arrival on Merseyside this summer was generally greeted with unknowing indifference.
An 18-year-old centre-back from Charlton Athletic, he looked set to follow the likes of Sebastian Coates, Danny Wilson and Daniel Ayala into defensive obscurity at Anfield.
But as he outlined his goals back in June, he said: "My ambition is just to play at the highest level possible, to be the best defender I can be."
Though it is just three friendly games into his Liverpool career, Gomez looks fully prepared for top-flight football.
Strong, agile, composed and mature in his tactical game, Gomez particularly impressed in the Reds' 2-1 win over Brisbane Roar, when he was fielded as a left-back—his displays on the left defensive flank could even dislodge first choice Alberto Moreno this season.
The England Under-19s star has shown all of the components required to perform in the Premier League in 2015/16.
Liverpool Still Need a Defensive Midfielder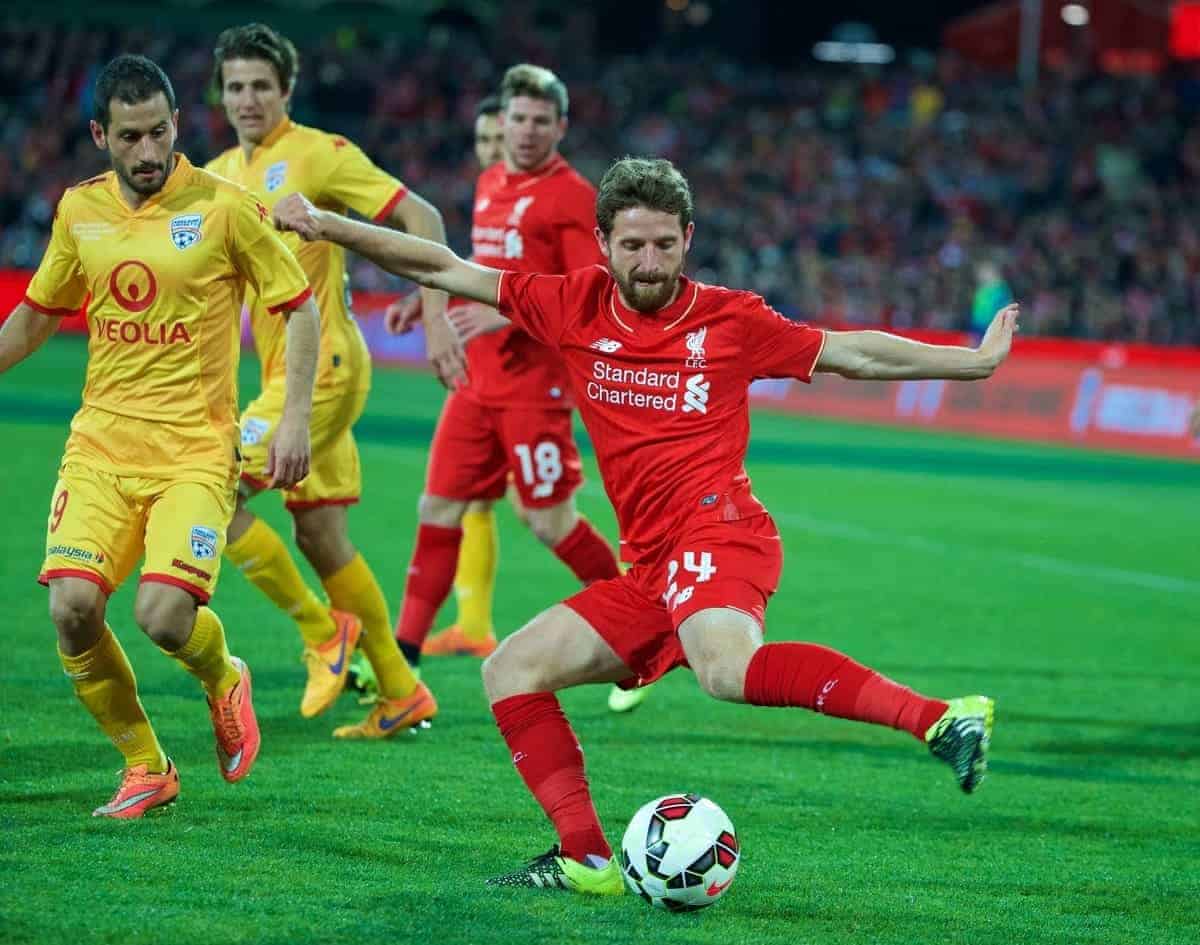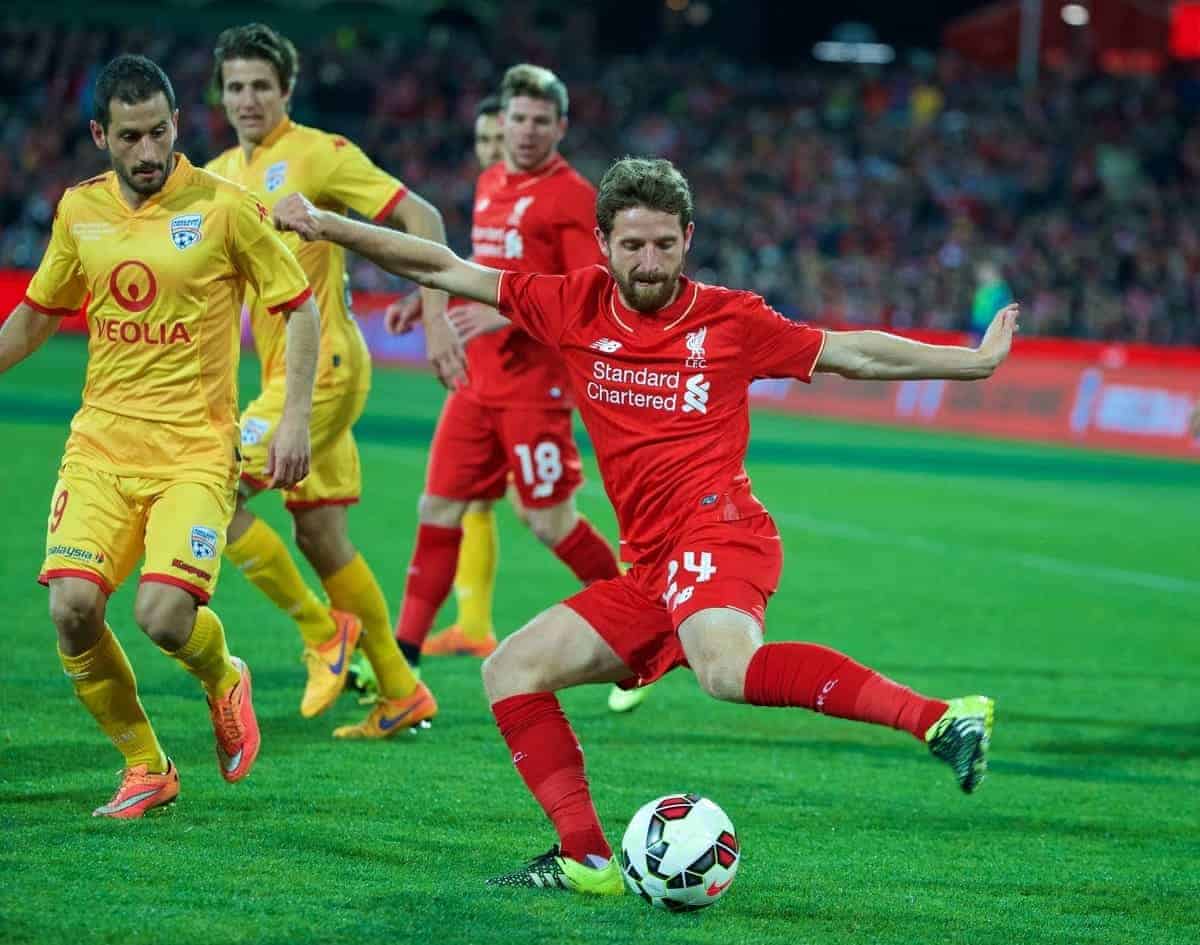 When Roar midfielder Dimitri Petratos skipped into the Liverpool penalty area, twisted out of reach of Martin Skrtel and fired home low beyond Simon Mignolet, one key tactical error should have been highlighted in Rodgers' playbook.
Where was Lucas Leiva?
The Reds have coasted through pre-season so far without the need for a strong defensive-midfield presence, but Rodgers must take note of his squad's deficiency in this area.
Lucas can provide a diligent and disciplined outlet at the base of midfield, but against high-level opposition his lapses will continue to be punished.
Meanwhile, Joe Allen's impressive work in between the lines against Adelaide showed that he can be a useful option for Rodgers. But again, the Welshman is not that rigid destroyer-type that Liverpool will need to succeed.
Could the return of Emre Can provide this in Helsinki?
James Milner Can be Rodgers' Unsung Hero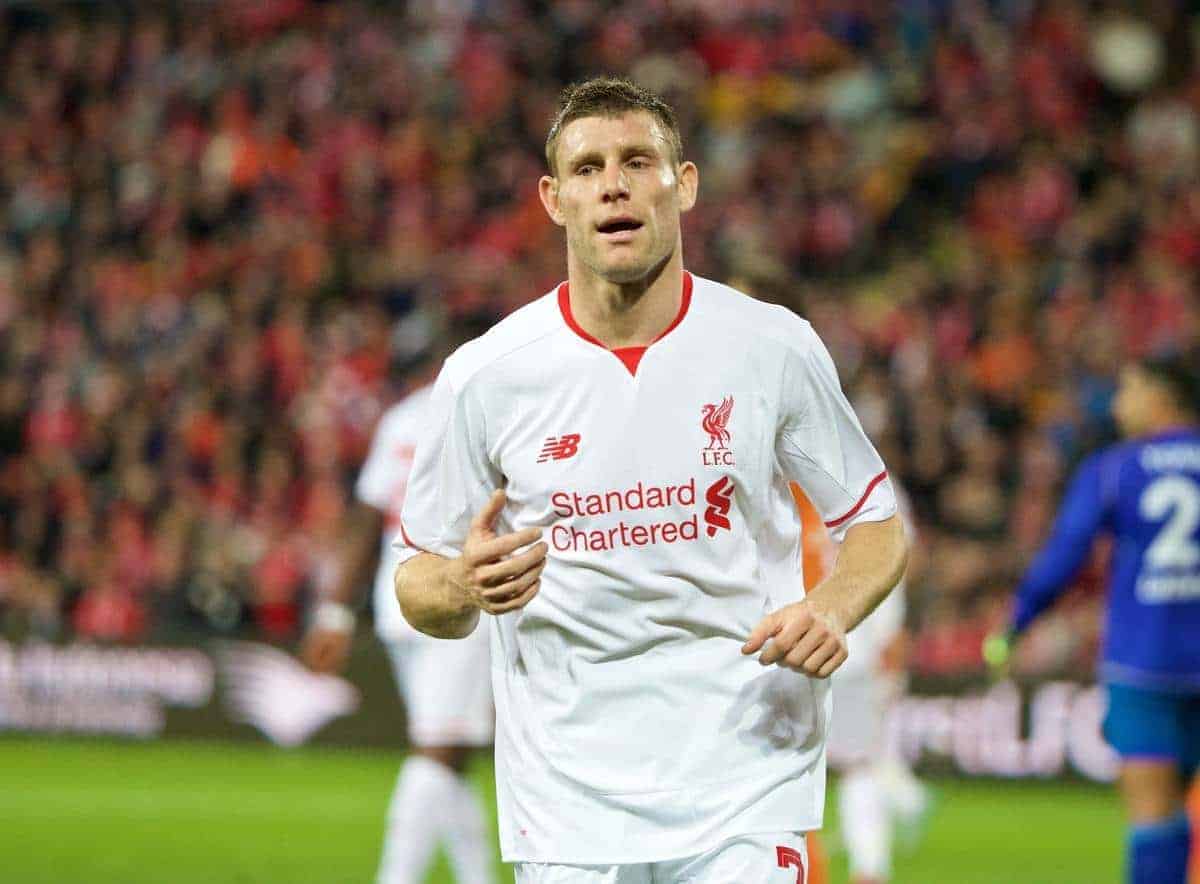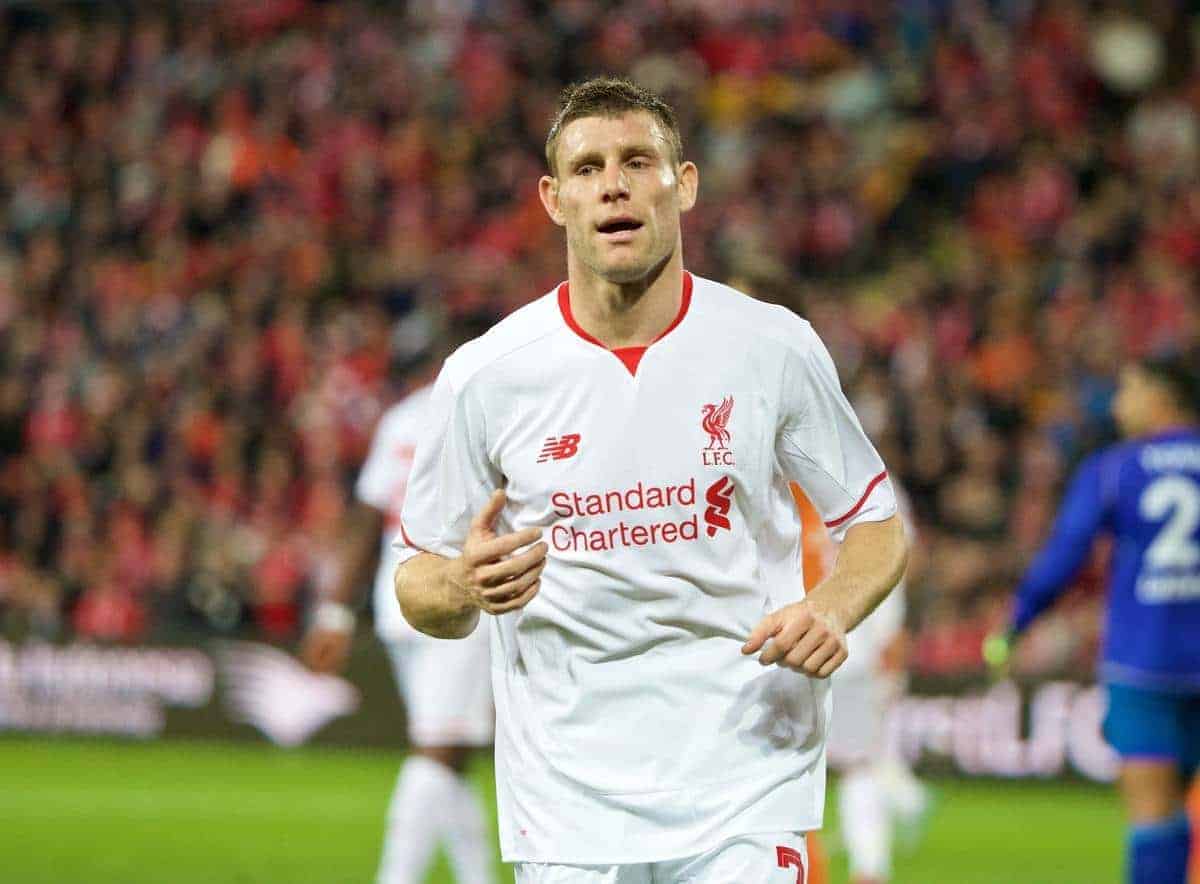 Nothing could not be more synoptic of Liverpool's shifting of ideals this summer than Steven Gerrard's departure and James Milner's arrival.
Moving from the faded star of Hollywood passes to the perpetually undervalued Premier League workman signals a move towards a more fluid, hardworking midfield for the Reds, with Milner joining Jordan Henderson in a ceaselessly energetic engine room.
However, Milner's game is not just limited to 90 minutes of running, as this pre-season is proving.
With two goals from three games so far, Milner has shown his quality in front of goal.
But it is more his ability to lead in the pressing game and recycle possession with an attacking drive that will see the 29-year-old shine in Rodgers' midfield.
Gerrard was rightly idolised by Liverpool fans, and will remain an icon on Merseyside.
But Milner could well be the unsung hero the Reds needed following his move to LA Galaxy this summer.
Jordon Ibe, Lazar Markovic Can Make an Impact in 2015/16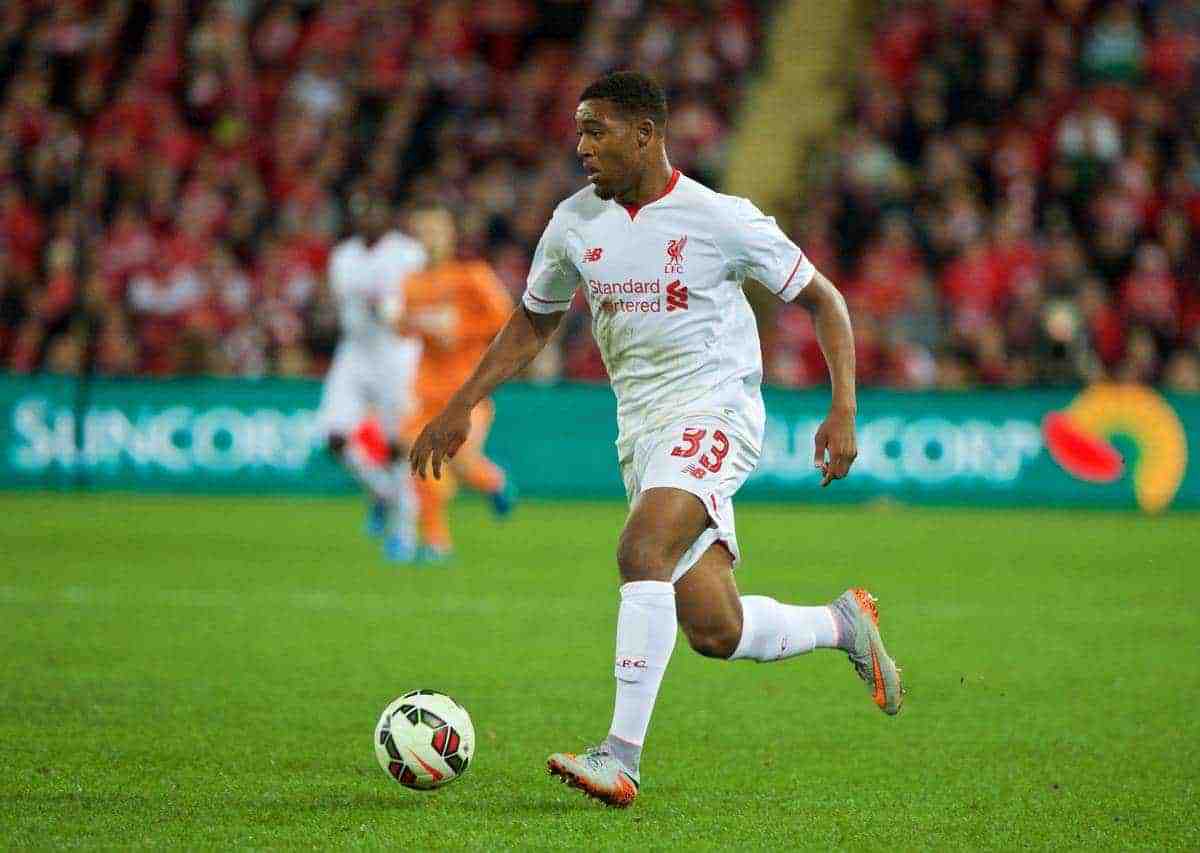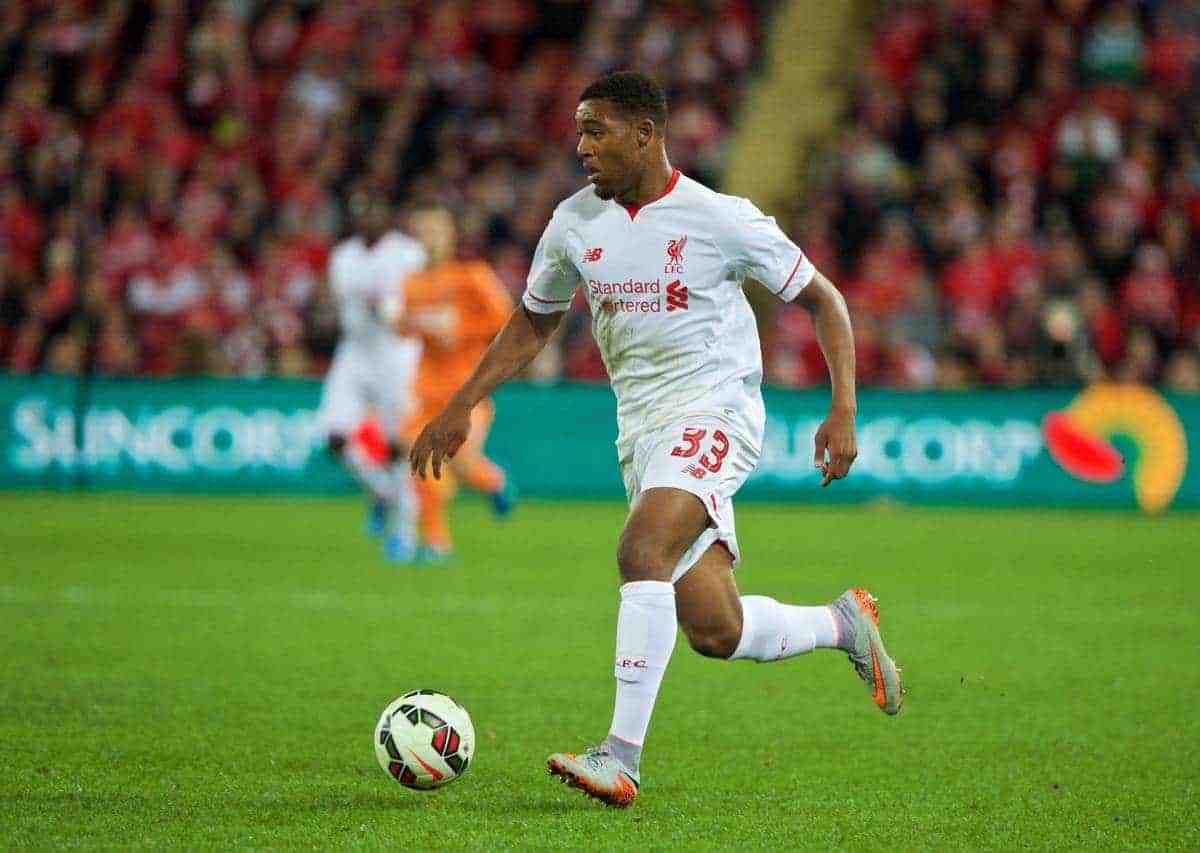 Raheem Sterling's move to Manchester City left a cloud over Liverpool, with the 20-year-old's unceremonious exit souring his reputation among supporters.
But his departure to the Etihad Stadium could see opportunities emerge for a pair of impressive wingers from Liverpool's pre-season.
Both Jordon Ibe and Lazar Markovic have staked a claim for a first-team role so far this summer.
Markovic's impact came in the first 45 minutes against the Thai All Stars, with a goal within three minutes and an all-round display of attacking thrust and inspired interplay hinting at why Liverpool paid £20 million for him last summer.
It is Ibe, however, who has been most impressive.
His surging runs from deep against the Roar showed a player full of confidence, and the addition of a creative end product at the Adelaide Oval on Monday pointed to a development that was much needed within the 19-year-old's game.
Both can play a big role in Liverpool's first-team outings in 2015/16.
A Leading Centre-Forward is Still Required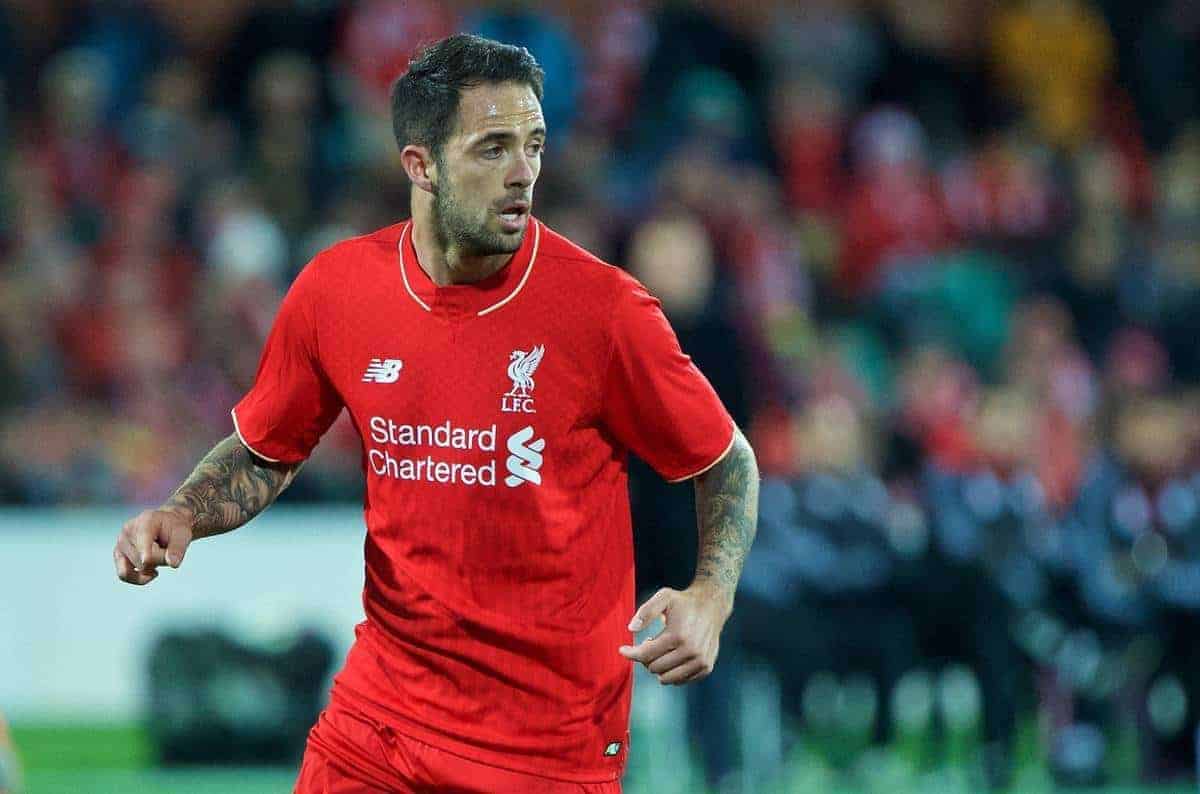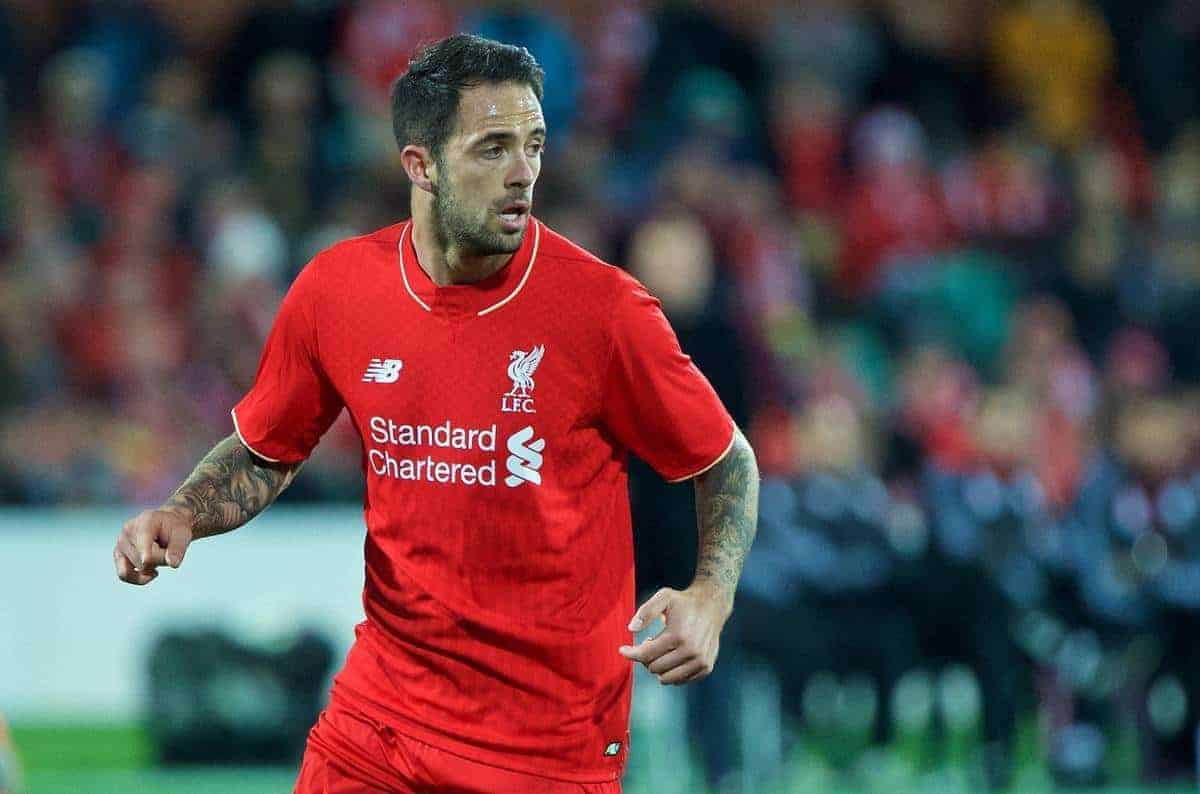 Both Danny Ings and Divock Origi scored their first Liverpool goals this pre-season, and the youthful pair will provide Rodgers with some useful attacking options as he heads into 2015/16.
However, neither has shown enough to warrant a leading role at Anfield so far.
Origi's debut against the Thai All Stars was hampered with an on-goal profligacy, as he spurned chance after chance.
Although his movement and interplay should be lauded, he is far from the finished product.
He ended that game with a fine headed goal, but his performances throughout pre-season have shown him to be a very raw talent.
Ings is a more well-rounded forward, and his goal against Adelaide will have encouraged Rodgers in planning for the season ahead—the 22-year-old has all of the attributes to succeed at Liverpool.
But at 22 and 20 years old respectively, Ings and Origi are best suited to squad roles in 2015/16.
The impending arrival of Christian Benteke, and the return of Daniel Sturridge, will likely ensure this situation.
Rodgers will need the more experienced pair to lead his line and provide some much-needed finesse and goalscoring prowess for 2015/16.