Arda Turan made the move to Barcelona this summer, but unable to play for the club for six months, Liverpool should pursue a loan move.
The 28-year-old joined the Nou Camp club in a deal worth up to £29 million this summer, after four seasons with Atletico.
However, with FIFA banning Barcelona from registering new players until 2016, Arda is currently in limbo.
He currently faces six months out of action, which could seriously hinder his development and transition at Barcelona. Therefore, a loan move would be ideal this summer.
Liverpool, currently looking to add match-winning quality to their squad, should pursue this possibility.
Arda Turan
Following the departure of Xavi Hernandez this summer, many would be forgiven for assuming Arda has been brought in to the replace the Spanish pass-master.
But Xavi and Arda are very different players.
Instead, the 28-year-old listed new team-mate Andres Iniesta as his "idol," saying on his unveiling: "I can't wait to play with him."
Barcelona manager Luis Enrique will have a difficult time fitting Arda, Iniesta, Neymar Jr., Luis Suarez and Lionel Messi into one starting lineup, along with the club's many other high-profile talents such as Pedro, but it could be possible.
Arda played much of his football under Atletico manager Diego Simeone on the right-hand side of a 4-4-2 formation, but regularly cut inside to attack the central areas.
He is an attacking midfielder who can operate all along the front line.
Simeone rates Arda as a supreme talent, as his praise for the midfielder back in February proves:
[pull_quote_center]He is a player who adds pause to our play, who knows when to combine with the defence, the full-backs and the attack. When he is playing well he can tip games in our favour, he is one of the players who can decide games for us.[/pull_quote_center]
Arda is the archetypal Simeone player: incredibly hardworking, able to balance both defence and attack, but with true match-winning ability.
He is very much like Iniesta in that he is an intelligent creative player with a great reading of the game; he isn't blessed with searing pace, but his perception and endeavour make up for this.
Like Iniesta, he isn't the final-pass midfielder—registering just four assists in 32 games last term—but more of the player that makes a team tick with craft and precision in possession.
With Liverpool perhaps still lacking the creative ingenuity to complement No. 10 Philippe Coutinho, Arda could provide them with another lock-picking outlet in midfield.
Where Would Arda Would Fit in at Liverpool?
While Liverpool's attacking-midfield ranks are impressive, with Coutinho joined by Roberto Firmino, Jordon Ibe, Lazar Markovic and Adam Lallana, there is still room for Arda in Brendan Rodgers' squad.
The best way for the manager to fit in all of his talents in this area is to play a 4-2-3-1 formation, with a trio of attacking midfielders supporting a lone striker.
With this in mind, Arda would slot in perfectly alongside Coutinho and Firmino as Rodgers' right-sided attacking midfielder—he would be a great replacement for Raheem Sterling, for example.
His industry and creative zeal would see him combine well with the Brazilian pair and maintain balance within Rodgers' lineup.
This would give the manager six senior options for three roles—ideal, given Liverpool are facing up to a congested schedule in 2015/16, competing on four fronts in the Premier League, FA Cup, League Cup and the Europa League.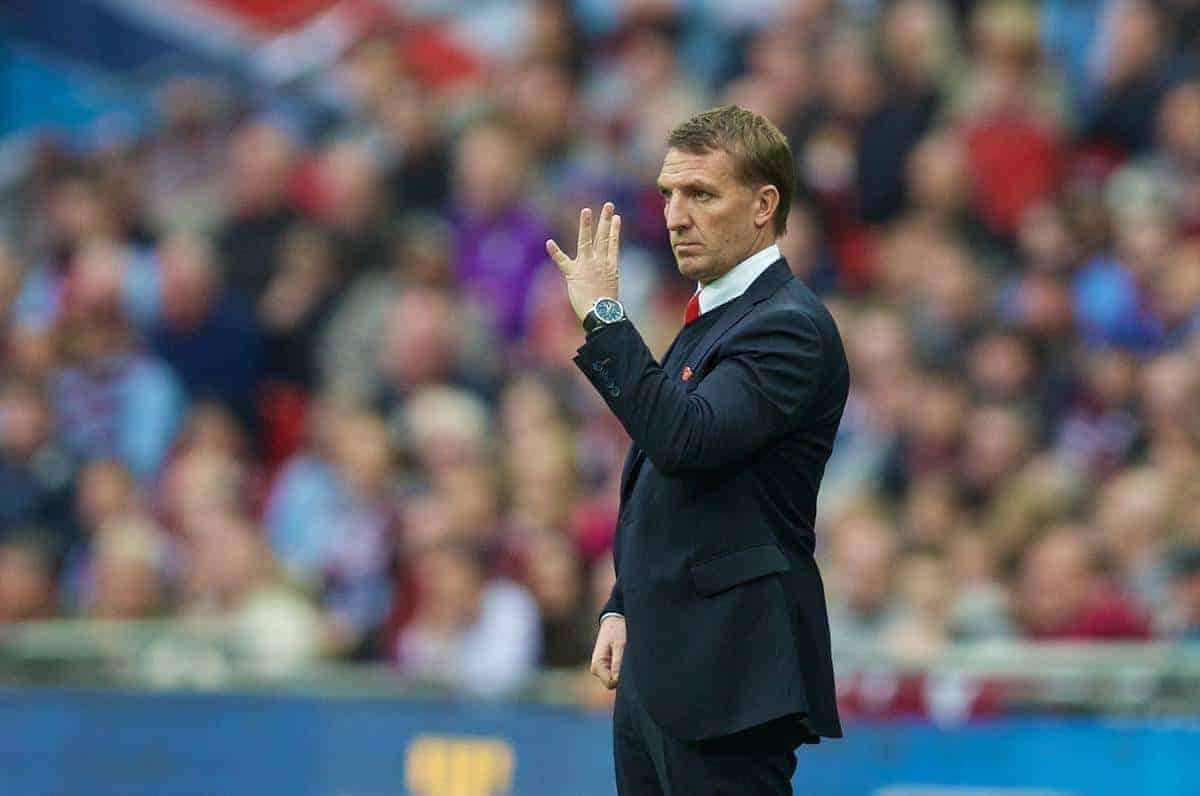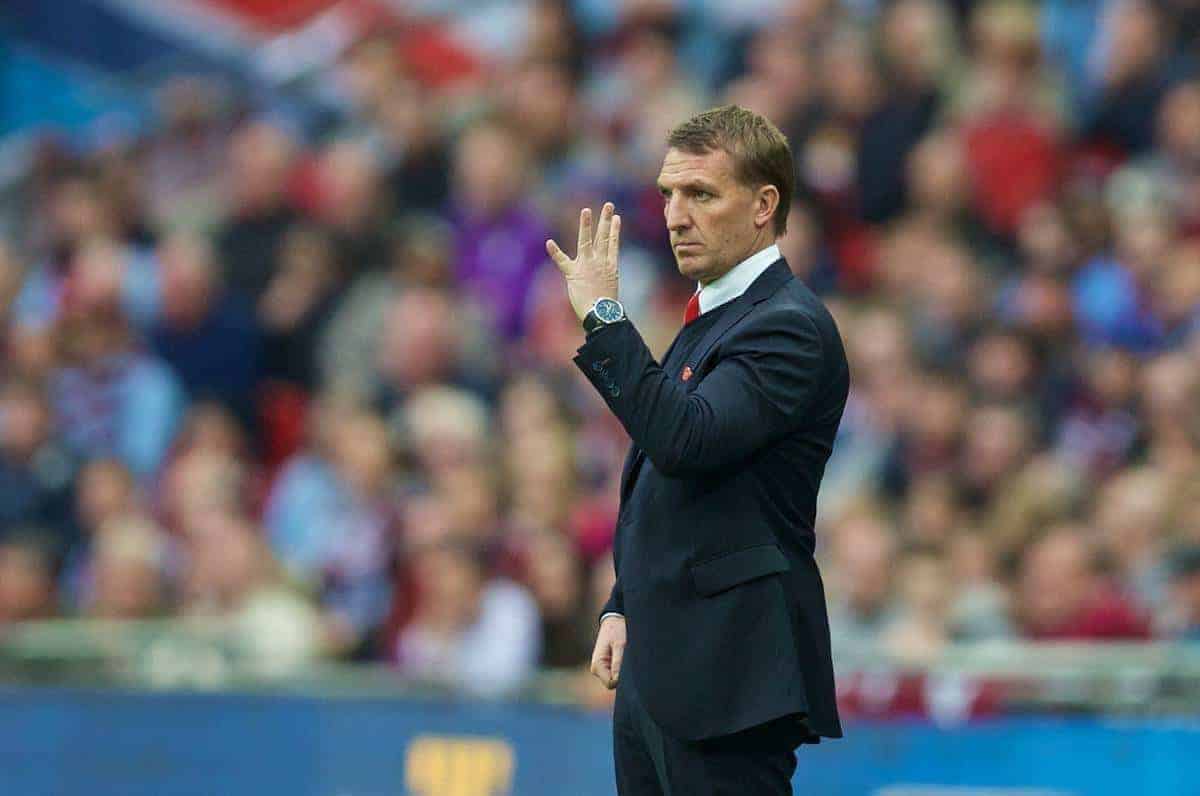 Liverpool's involvement in Europe's second-tier competition would suit Arda, too.
With Barcelona the reigning European champions after their victory over Juventus in last season's Champions League final, if Arda was to move to another Champions League club, he would be cup-tied for the competition on the Nou Camp return.
In theory, a move to Liverpool would suit both parties—the Reds would bolster their attacking-midfield ranks with a truly exceptional talent and Barcelona would see Arda progress without hindering his return in January.
But is it truly worthwhile for player and club?
Is a Loan Move Worthwhile?
"It will be hard not to play for six months," Arda continued after making the move to Barcelona. "The only thing I want is to adapt to the team as soon as possible."
The Turkish international is now faced with the difficult decision of whether to stick it out at the Nou Camp, train hard for six months and integrate as well as he can with his team-mates off the field, or make a temporary move elsewhere to preserve his match fitness and maintain form.
As former Reds midfielder Steven Gerrard will attest, the latter situation may be more beneficial.
"Physically it was tough," he said after his first appearance for LA Galaxy. "I haven't played a competitive match for six or seven weeks, so it was very important that I got out there and got 45 minutes."
After just six weeks without competitive football, Gerrard endured a "tough" half-game, six months out will be very difficult to overcome.
From Arda's perspective, a loan move would be the best option this summer.
Whether loaning a player for six months would be the best option for Liverpool, however, is another matter.
Would Arda's short spell hamper the progress of Rodgers' squad? Would his presence affect the situation of the likes of Markovic and Ibe?
These are important factors for the Reds to consider, but Arda is a world-class midfielder.
If a loan move to a Europa League club is a possibility for Arda this summer, Liverpool cannot pass up on the opportunity of signing him for six months—the short-term benefits are too significant to ignore.
Should Liverpool explore the possibility of a loan move for Barcelona's Arda Turan this summer? Let us know in the comments below.