With Christian Benteke likely to join Liverpool after the Reds' £32.5 million bid, Jack Lusby explores how to get the best out of the Aston Villa striker.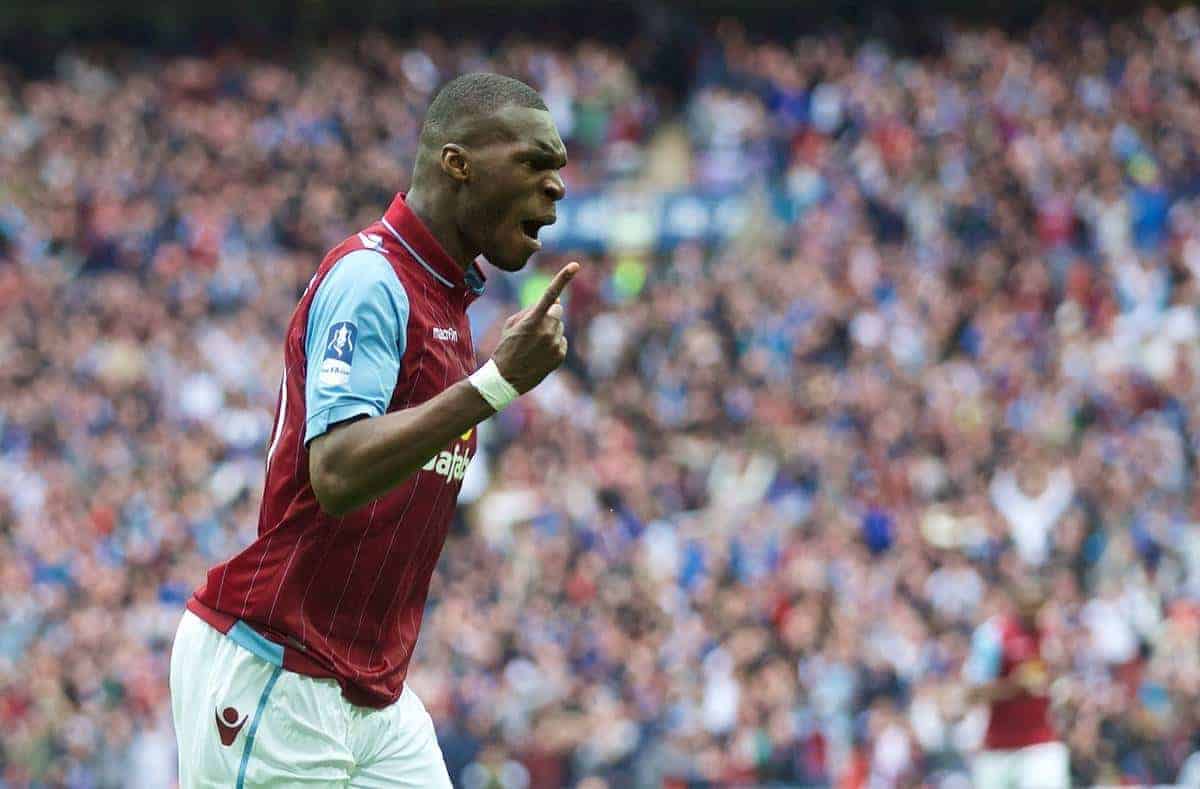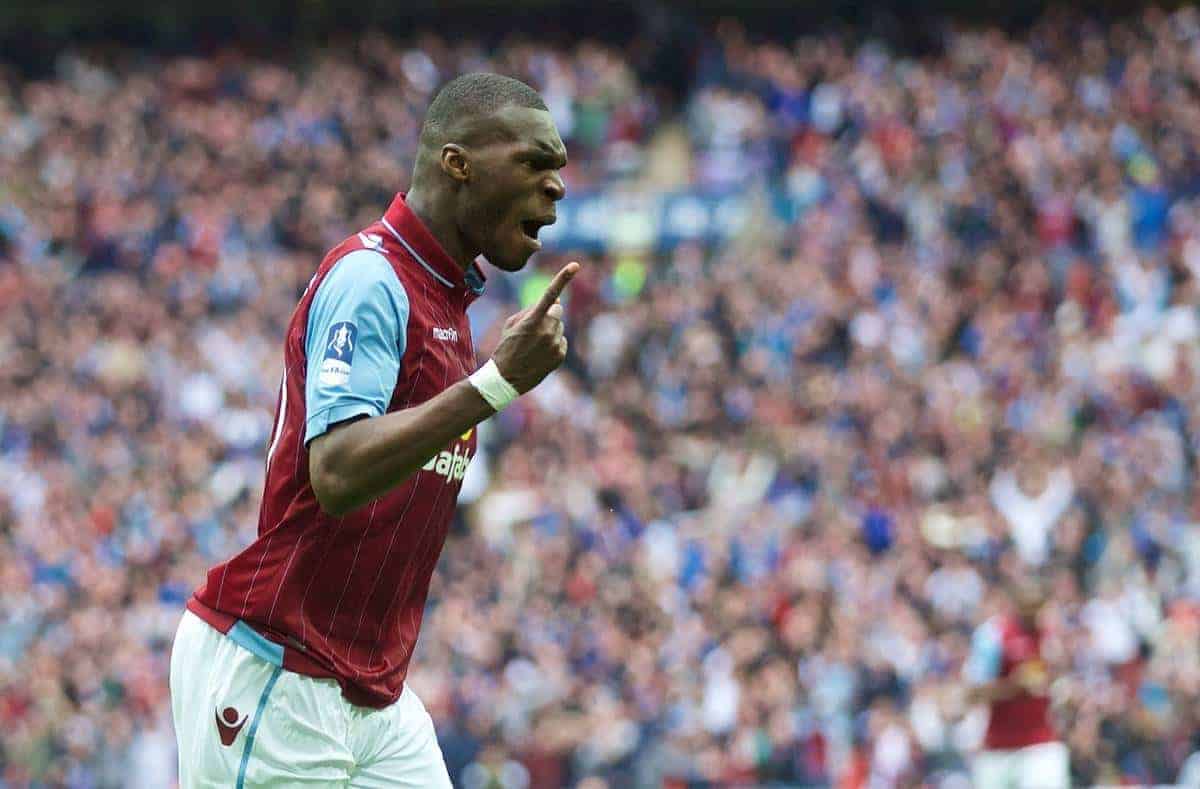 Benteke looks set to become a Liverpool player this summer and now Reds manager Brendan Rodgers must plot to get the best out of the Belgian on Merseyside.
Liverpool's bid activates Benteke's buyout clause, rendering Villa's resistance to a move obsolete.
This leaves only the formality of personal terms and a medical in the way of Benteke's move to Anfield this summer.
At £32.5 million, Benteke is guaranteed a key role in Rodgers' plans for 2015/16 and beyond.
But how do Liverpool get the best out of Benteke?
Strengths and Weaknesses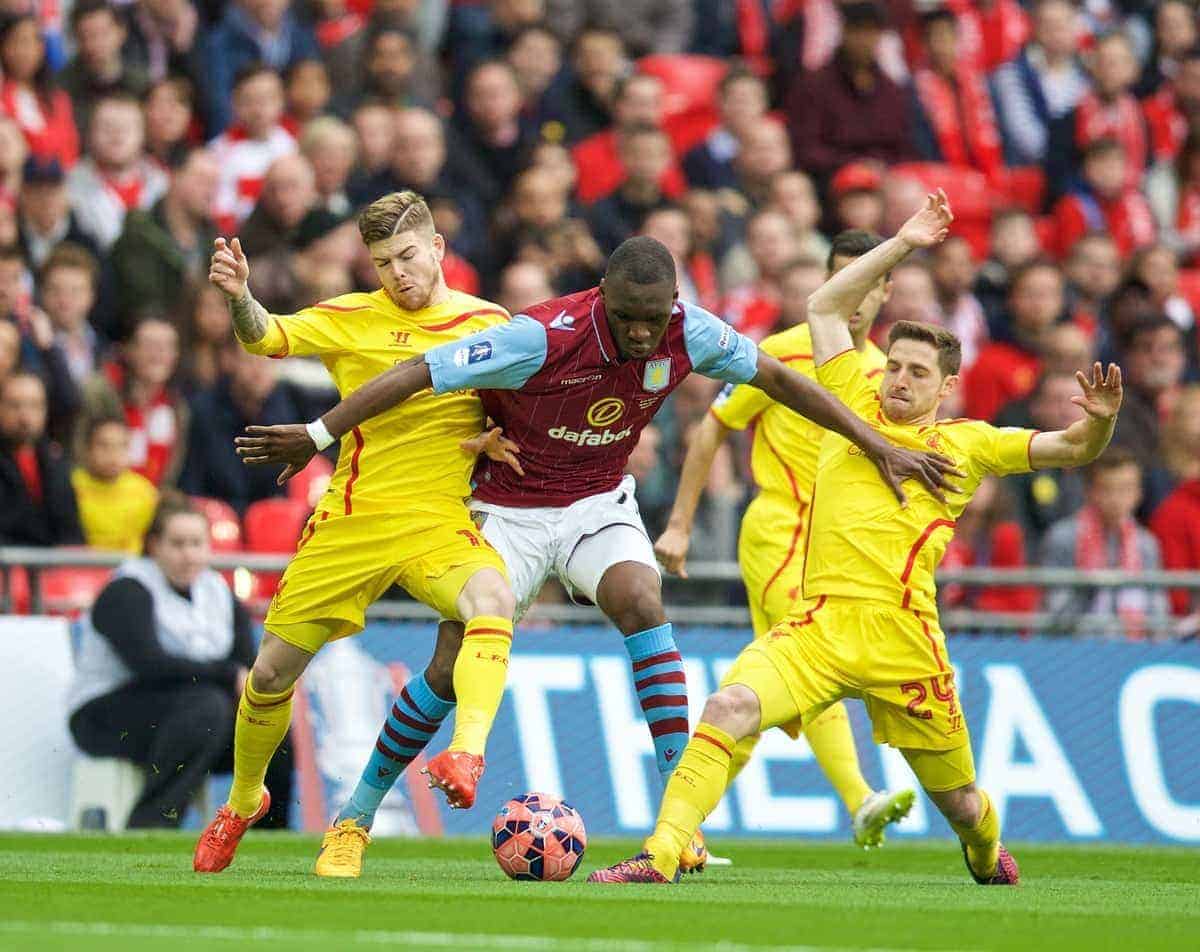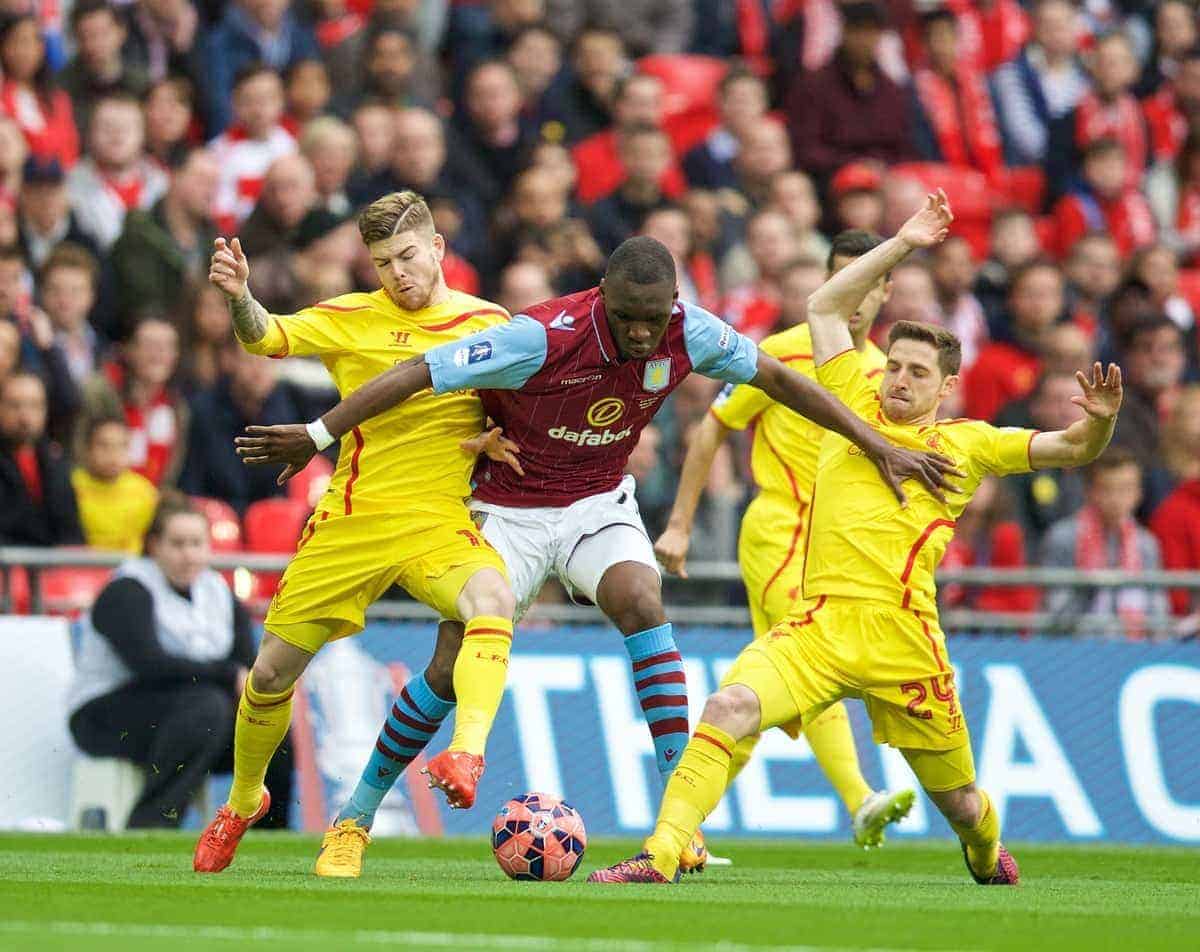 Signing Benteke gives Liverpool a completely difference specification of striker.
Whereas Daniel Sturridge and Divock Origi both operate with clever movement and pacy, off-the-shoulder runs, and Danny Ings works tirelessly in closing defenders down to create chances, Benteke is a different proposition entirely.
Benteke's main strengths come with his physicality and his power.
Only three players to make more than 10 appearances in the Premier League last season won more aerial duels on average per 90 minutes than Benteke's output of 7.1.
This was evident as the Belgian dominated Liverpool's Martin Skrtel in last season's FA Cup semi-final—a performance which likely further endeared Benteke to Rodgers.
Benteke's goal in that FA Cup win—a strong, placed effort from the edge of the penalty area, rounding off a well-worked team move—highlights another key strength: his shooting ability.
Since moving to the Premier League with Villa, Benteke has averaged six shots per goal—only slightly worse than Sturridge during his time with Liverpool (5.7).
He is able to drive through defences like a battering ram, and this ability to bully defences can be a real positive attribute.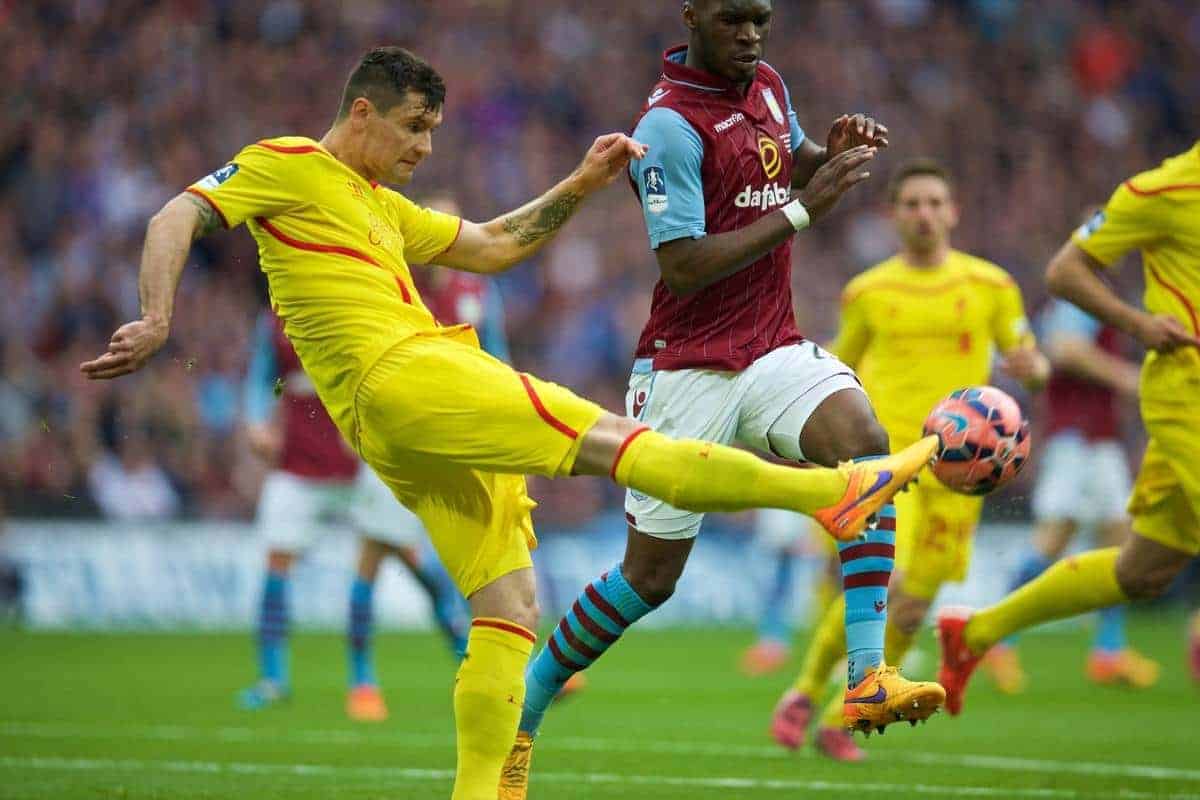 However, Benteke also has several key weaknesses that Rodgers must consider in his tactical planning for 2015/16.
He is poor in keeping possession—despite his tendency to drop deep and aid build-up play—completing just 66.7 percent of his passes in 2014/15.
Only Jose Enrique completed less (65.7%) from Rodgers' outfield players last season.
Furthermore, he offers little in terms of defensive contribution and struggles with movement both on and off the ball—regularly caught offside, Benteke is the polar opposite of Sturridge.
Of course, as Liverpool's centre-forward specification seems to have changed this summer, Rodgers will clearly be looking to maximise Benteke's strengths.
But he has some key issues to consider before he plots his tactical blueprint.
Key Issues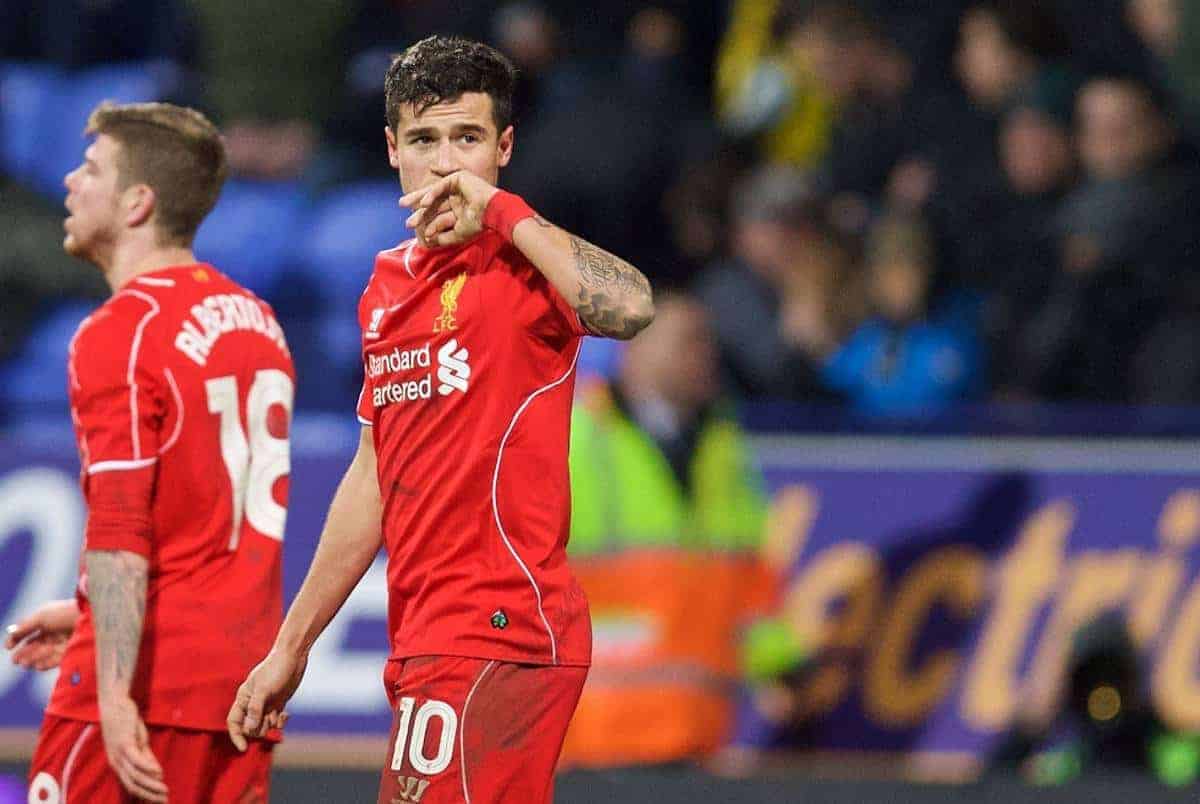 "[Philippe] Coutinho is the brain in our team, the continuity player," Rodgers said of Liverpool's No. 10 last summer.
"He might not score many goals, but he's a wonderful reference for the team."
Coutinho rose to prominence towards the end of last season, and now stands as Liverpool's very best player: Rodgers' chief playmaker.
Signing a new contract in February, and outliving fellow key figure Raheem Sterling, Coutinho is set to continue a trajectory to become one of the finest talents in Europe, and Rodgers should be wary of this.
For Liverpool to succeed in 2015/16, they must get the best out of Coutinho.
The most salient issue on sanctioning a £32.5 million spend on Benteke is that his bullish, no-nonsense style of play jars with that of Coutinho, who is at his best when threading balls through defence and utilising intricate one-touch play.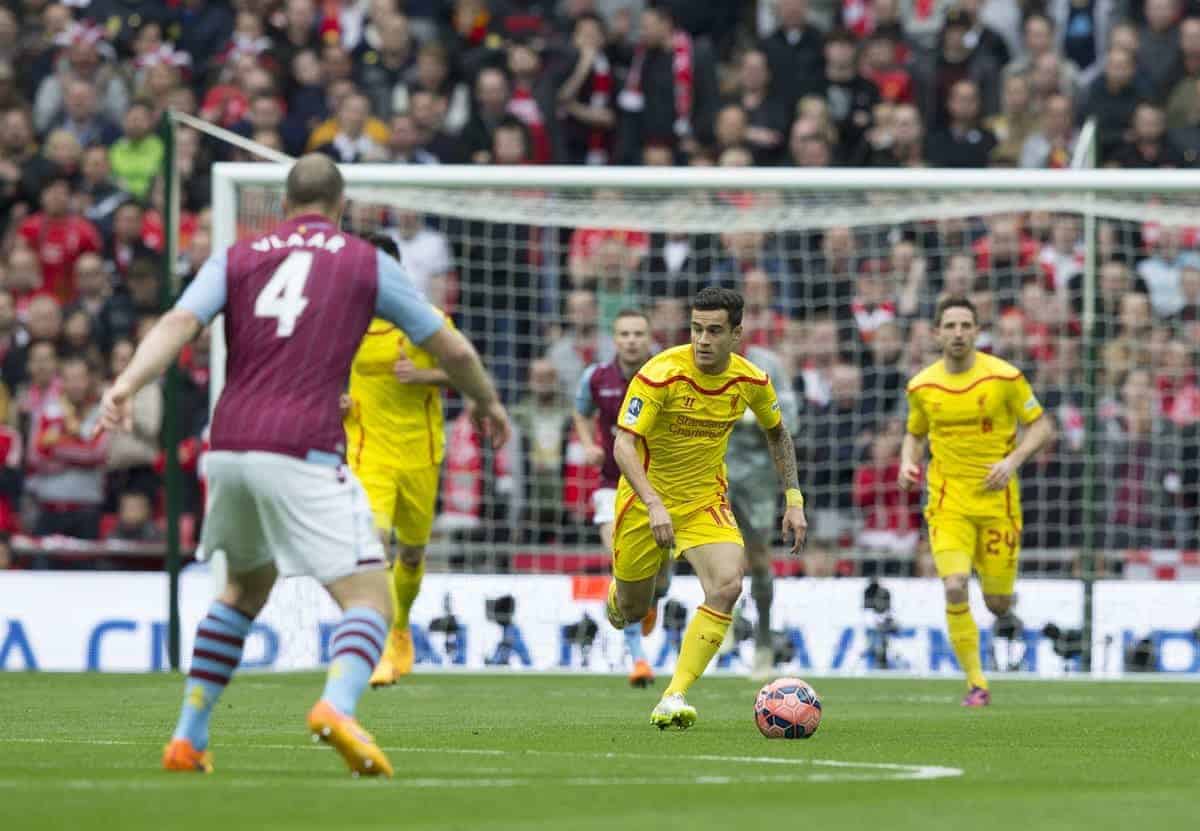 "There's no point going to a club where they don't cross the ball," Villa manager Tim Sherwood said in May, referencing Liverpool's lack of wide play under Rodgers—and he's right.
This approach has failed before for Liverpool: cross-master Stewart Downing failed to sufficiently service aerial behemoth Andy Carroll. Rodgers was right to disband this setup in 2012, and he would be wrong to rekindle it in 2015.
Rodgers' use of the word reference should be key as he looks to fit Benteke into his side this summer. Benteke should not become Liverpool's reference point; Coutinho should continue in this role.
Rodgers needs to find a way of complementing Coutinho with Benteke.
Encouragingly, there are a number of systems that would allow him to do so with the personnel at his disposal. Benteke and Coutinho could, in theory, thrive together.
Formations and Tactics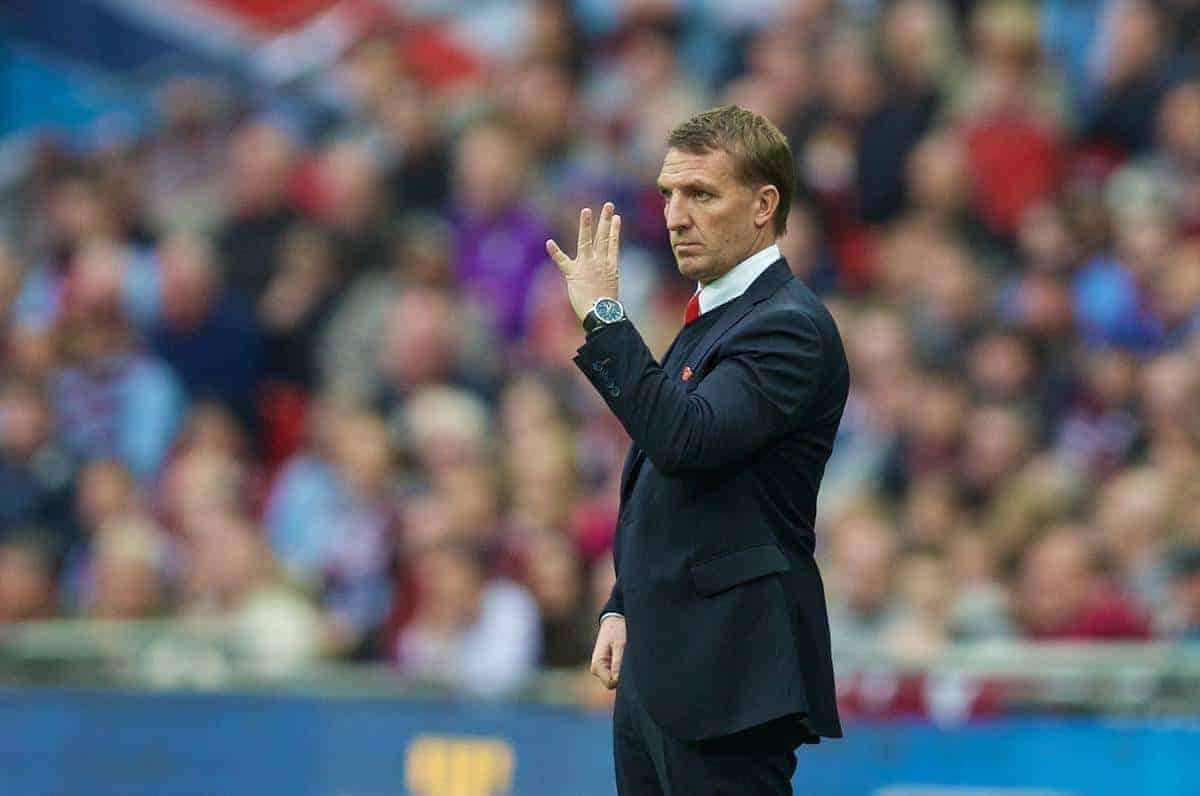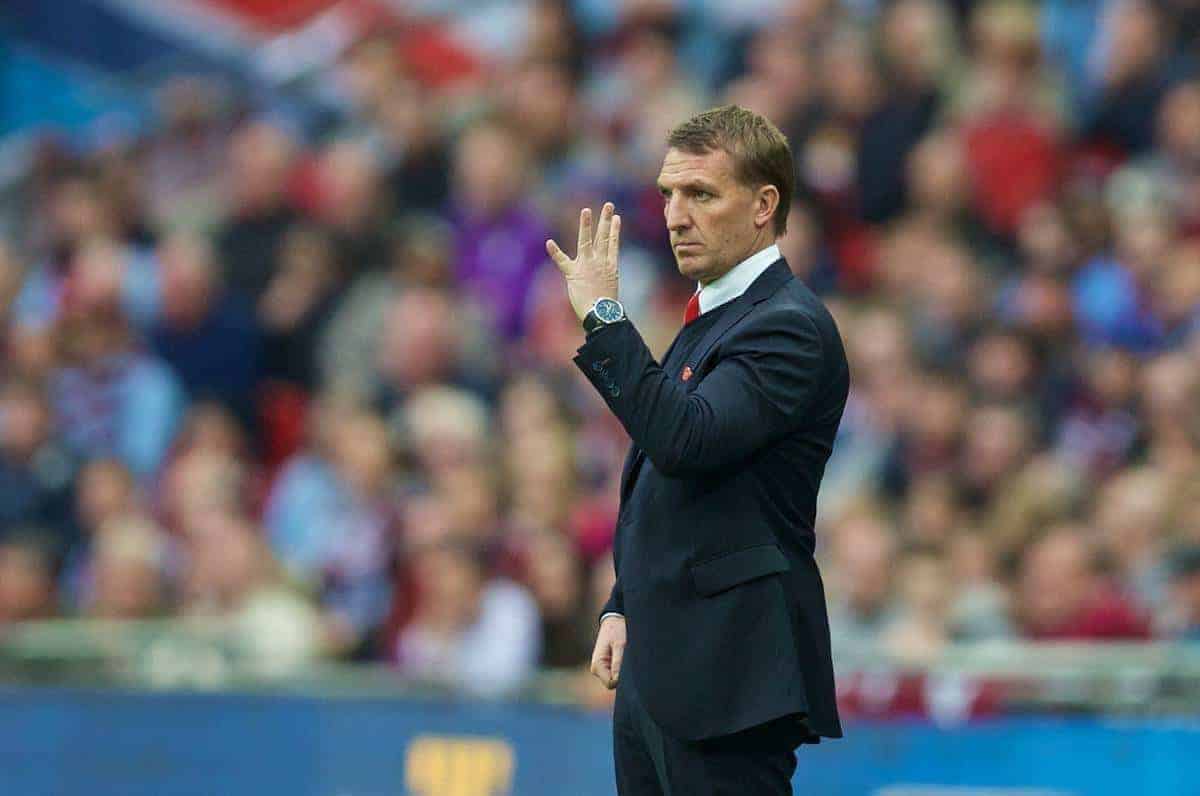 Rodgers' use of a 4-4-2 diamond and a 4-3-3 in the Reds' 4-0 win over the True Thai All Stars at the start of pre-season hinted at two preferred formations for the season ahead.
Considering these, and two other Rodgers favourites, Benteke could fit into the majority of these systems.
One that would perhaps be least suited to Benteke's style of play and that of the rest of Rodgers' squad is the 4-3-3.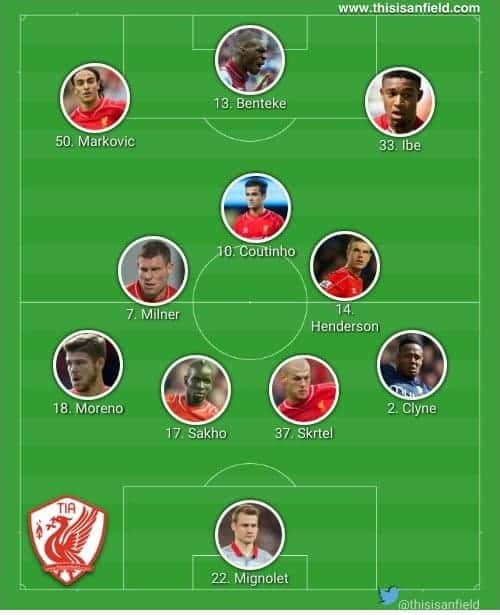 Benteke is the type of player that, to be effective, needs others close to him—to benefit from his strength and aerial ability.
Utilising two wide players in a 4-3-3, in this example Lazar Markovic and Jordan Ibe, would isolate Benteke and stunt Liverpool's progress in the attack. [td_ad_box spot_id="custom_ad_3″]
Tweaking this setup slightly, in a 4-2-3-1, would be much more successful.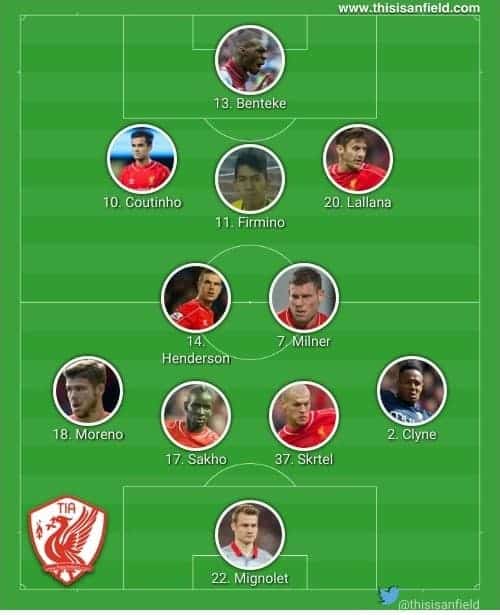 Bringing in fellow new signing Roberto Firmino in the attacking-midfield role behind Benteke would see the Brazilian's movement and penalty area instincts maximised in a situation similar to that of Olivier Giroud and Alexis Sanchez at Arsenal.
This would require Coutinho to take up a left-sided role, but his ability to cut inside both to create chances and trouble the opposition could see this system succeed.
If Rodgers saw the need to deploy both Coutinho and Firmino in a central role, however, a return to last season's fleetingly effective 3-4-2-1 could be the best way forward.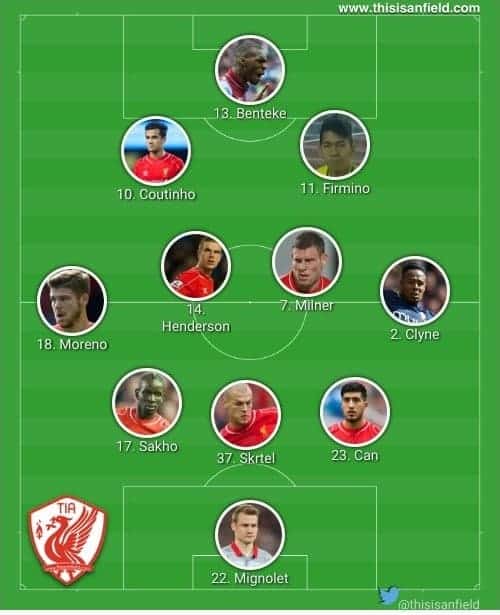 Coutinho and Firmino could play off each other using Benteke as their foil as the lone centre-forward, with the former dictating play and the latter taking up a role similar to that in the 4-2-3-1.
This system would require consistent support from both Alberto Moreno and Nathaniel Clyne in the wing-back roles, as well as Jordan Henderson in central midfield.
However, Benteke's arrival could see him employed in a front-two system, and with this in mind the 4-4-2 diamond would be Rodgers' best bet.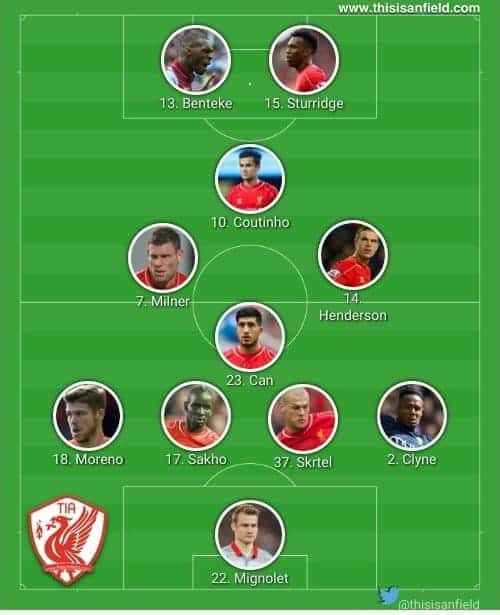 On Sturridge's return from injury in October, Liverpool will in theory possess two proven Premier League goal-scorers of vastly different styles of play.
This could see Liverpool and Benteke at their most effective.
Benteke's strength and physical dominance could be used to occupy defenders, while Sturridge could utilise his pace and intelligent movement to thrive from Coutinho's service in the space made by the Belgian.
In the absence of Sturridge, Origi could also play this role.
Rodgers has some serious tactical issues to consider as he looks to add Benteke to his squad this summer.
He must look to use the Belgian as a means to get the best out of the rest of his squad—the likes of Coutinho, Sturridge and Firmino—rather than the other way around.
With the right tactical approach, Benteke could complement his starting lineup, not disrupt it.