With Christian Benteke unveiled as a Liverpool player on Wednesday, we get the views of Aston Villa supporter Sam Tighe on the Reds' new striker.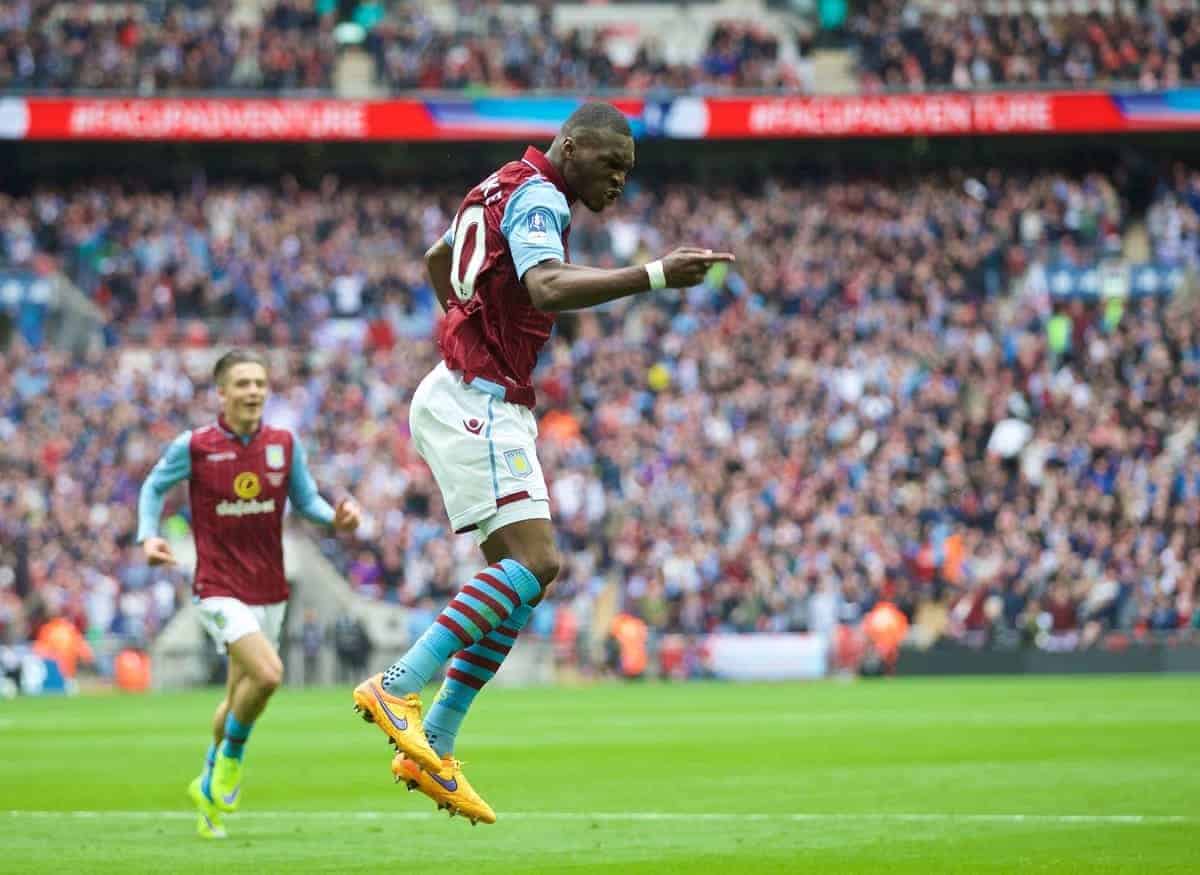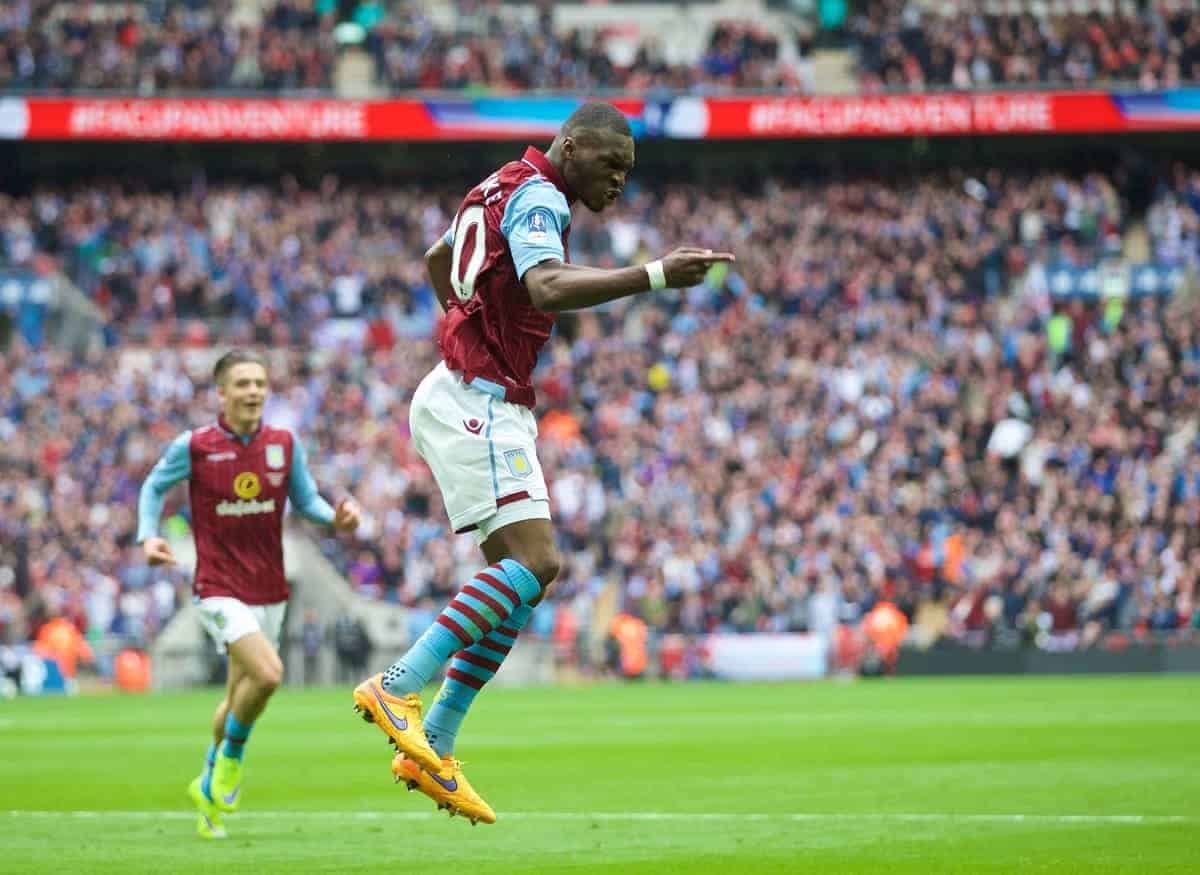 Christian Benteke made his long-awaited move from Aston Villa to Liverpool on Wednesday, with the Belgian striker joining on a long-term contract.
After the Reds triggered Benteke's £32.5 million release clause, Villa were obliged to allow the 24-year-old to complete his move, which makes him the most expensive Belgian player in history.
Manager Tim Sherwood would have been desperate to hold on to his star forward, so do supporters feel the same?
We spoke to Villa supporter and Lead Writer at Bleacher Report Sam Tighe to get his impression on Benteke's move to Merseyside.
Any initial thoughts on Benteke's departure from a Villa fan's perspective?
Well, first up it's the feeling of inevitability.
It's amazing Villa hung onto him for three full seasons, though injuries most certainly aided the club in that respect.
As a result of the inevitability (of him leaving), most fans seem completely at peace with the situation. He near-single-handedly kept the club up three seasons in a row, he's paid his dues.
I'm sure when the picture lands of him holding aloft the red shirt (and leaning slightly awkwardly to one side), there'll be a lump in the throat.
He's a monumental loss, objectively speaking.
Benteke's been, perhaps unfairly, pigeonholed as a target man, but what are his key qualities? And what can he improve on at Liverpool?
It is unfair to pigeonhole him as a target man; he's very mobile—OK, hardly Alexandre Lacazette, but if you think he's "slow" in any sense of the world you've not been watching properly—and he's very good technically on his day.
Through his first season at Villa his passing and identifying of good balls to play improved tenfold; he went from consistently handing the ball to the opposing centre-backs to actually carving out a chance or two a game for his teammates.
He's strong as an ox, genuinely unbeatable in the air and has a knack for holding his run in the box to separate space for himself to collect cut-backs and finish.
One problem is when it's not going his way he tends to sulk; a certain home match against Swansea City last season saw him gesticulate and complain for about 75 minutes, then eventually Tim Sherwood withdrew him.
He looked like he wanted to be literally anywhere else.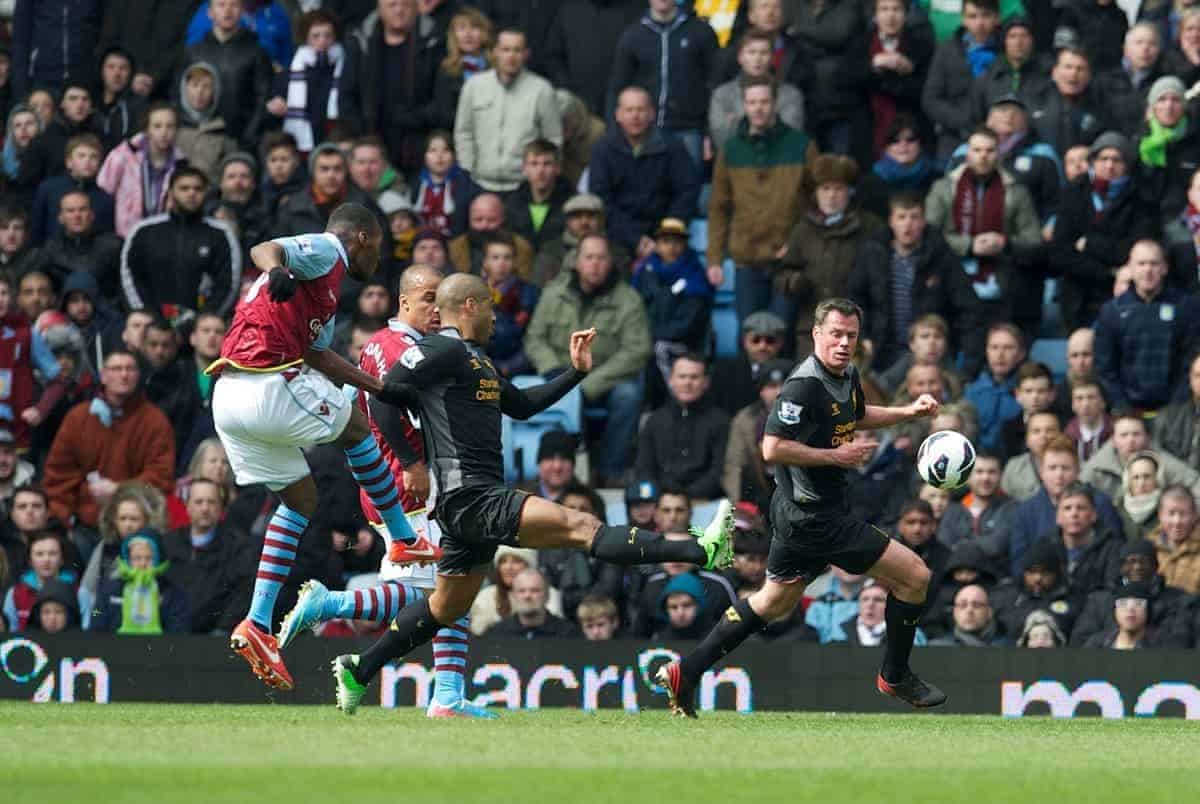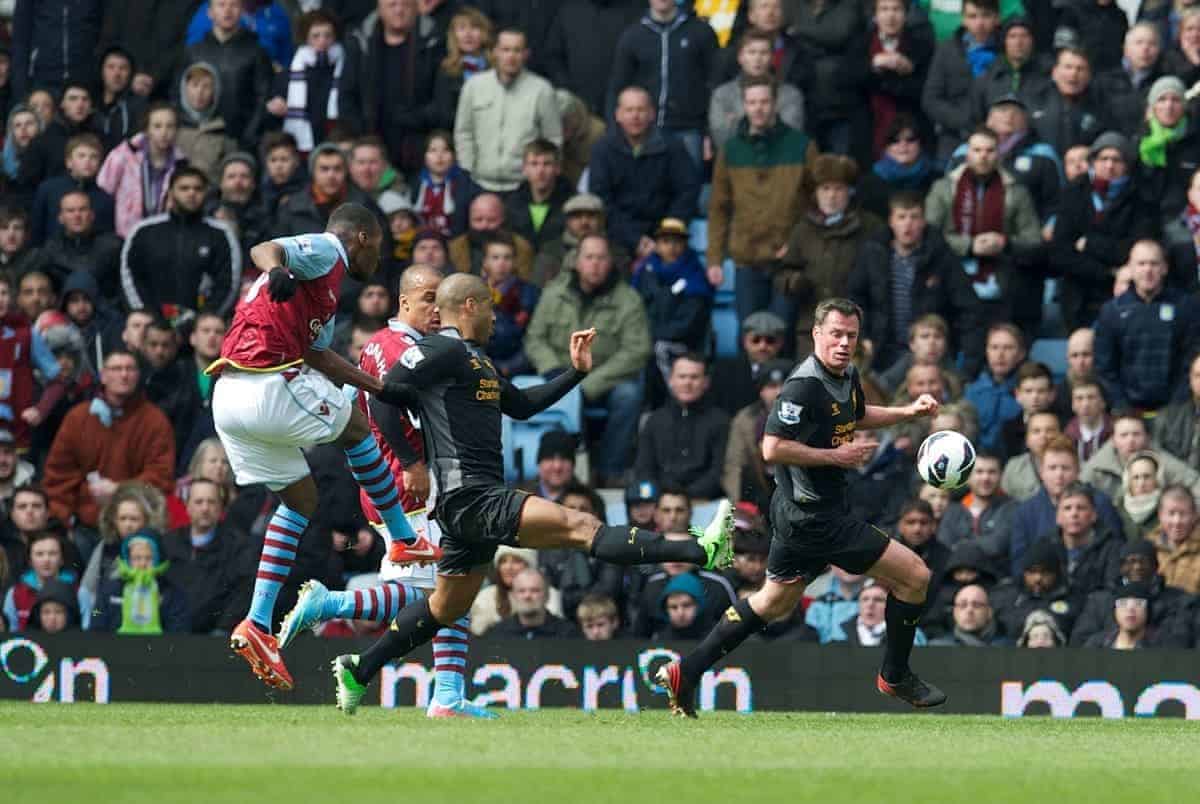 This is a hugely divisive signing among Liverpool supporters, but was Benteke right to choose the Reds this summer, or would another club have better suited his talents?
Well it has to be said, as good as Benteke really is, he's a pretty bad stylistic fit for the Liverpool we have come to know and understand under Brendan Rodgers.
Without wanting to put him back in said pigeonhole, he's essentially a cross hoover, and if you don't cross or play long to Benteke, you're probably not using his best strengths.
The biggest concern is that he has proven to be terrible at timing/making runs.
His first and second seasons, and to an extent his third, were plagued by his runs being halted by the offside flag over and over, causing audible groans every time.
He can't time them properly—he was caught offside four times in one half once against Wigan Athletic, making the same mistake every time—and over the years he's become extremely reluctant to actually make them as a result.
A striker such as Lacazette is unattainable for Liverpool this summer, but that type of runner is what I felt the Reds needed.
Take away the obvious disparity in actual skill and look purely at tactical fit, and Divock Origi is a better option for a Rodgers system.
Manchester United would have made far better use of him, and I'm very surprised they didn't ask Chevrolet to fund another big-money move.
He's been compared to a host of players from Andy Carroll to Didier Drogba, but who does Benteke most resemble?
The Andy Carroll comparisons are uneducated and inaccurate. If you see one, knock it (and its comparer) on the head.
Didier Drogba is a good one.
Romelu Lukaku was originally "the next Drogba" (doesn't everyone just hate that term?), but Benteke has proven to be far more Drogba-esque than his compatriot.
He's technically far superior to Lukaku, who sometimes looks like a kitten ambling after a ball of twine, and a better overall player.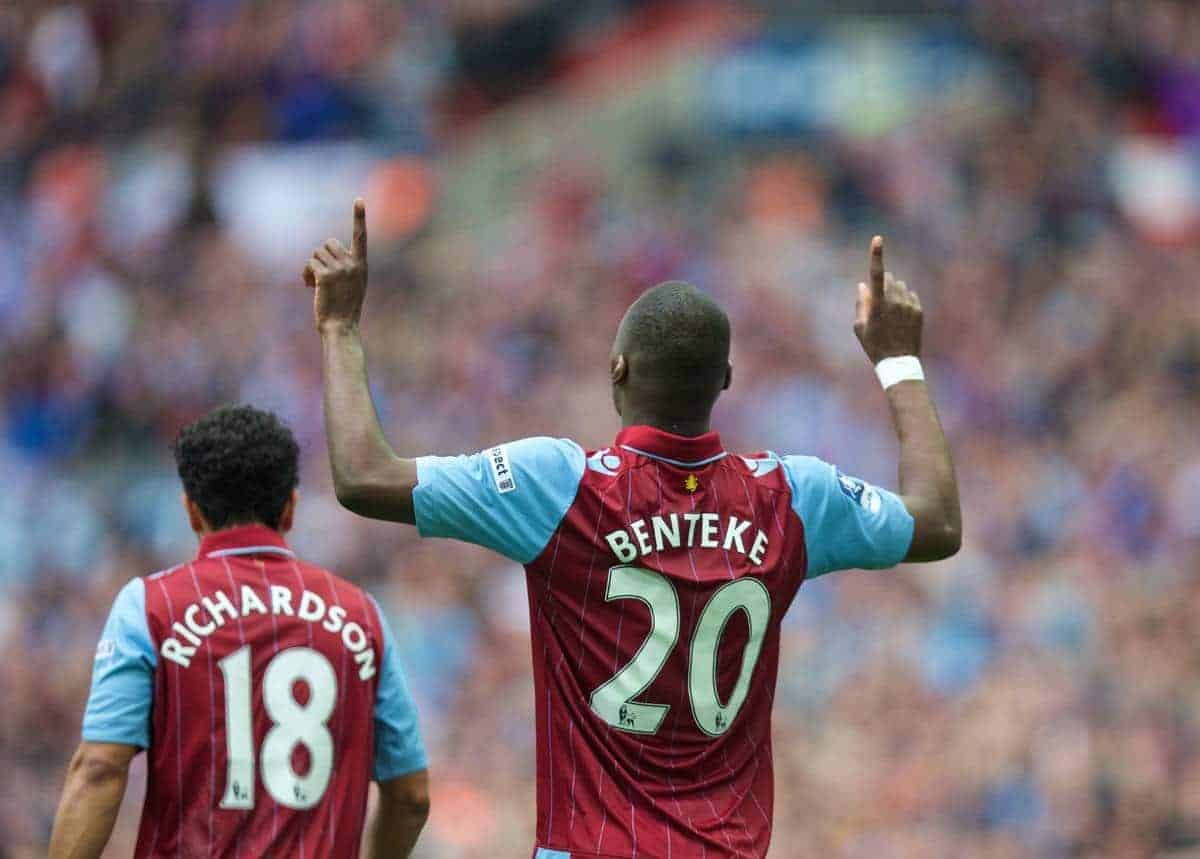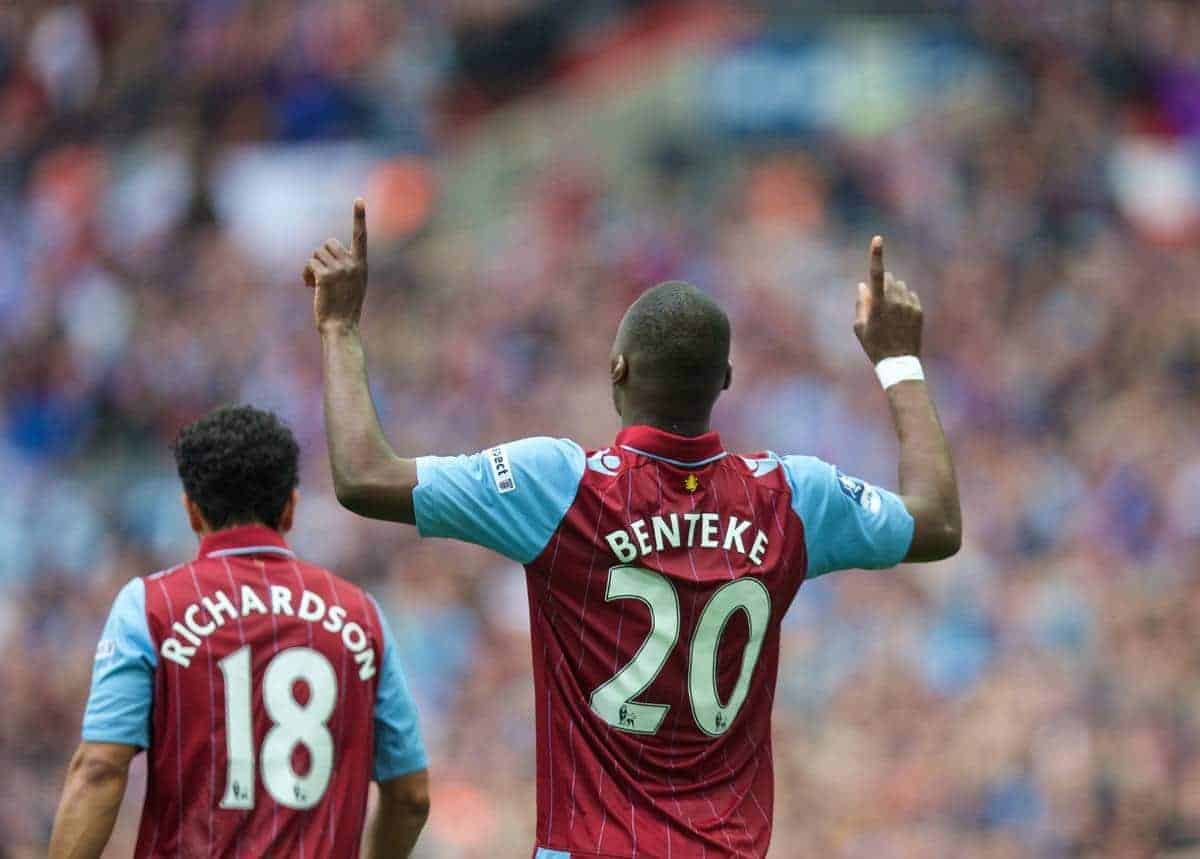 How can Liverpool can the best out of Benteke, with the likes of Philippe Coutinho, Roberto Firmino and James Milner at their disposal?
Well to me it looks like Liverpool's only hope of incorporating this summer's haul in a workable formation is to play a 4-4-2 diamond again.
Emre Can, James Milner, captain Jordan Henderson and Philippe Coutinho all have to play, and I'd hate to see Coutinho shunted out to the left.
You have a billion strikers, and you'll need to play two per game if they're all to tally appropriate minutes by the end of the season.
The thing to be cognisant with Benteke is that he doesn't make those runs in behind that Coutinho requires, so he has to be paired with a player who will. On paper, Benteke and Firmino won't work, but Benteke and Sturridge or Origi will.
It's about Rodgers understanding what he has at his disposal and pairing up the strikers properly.
If he does, this will be £32.5 million well spent, but if he doesn't, it could be one of those truly historic flops—and it may not even be the player's fault.
Sam Tighe is Bleacher Report's World Football Tactics Lead Writer. He also contributes to uMAXitFootball.
Follow Sam on Twitter at @stighefootball, and read more of his thoughts on Benteke's Liverpool move here.
[interaction id="55ae125525fc6db704cedf6f"]